Homescan Consumer Panel Reviews and Features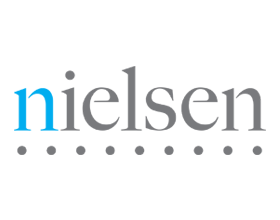 Homescan Consumer Panel
85 Broad Street, New York, New York 10004 US
Tel: 800.864.1224 Contact:
Operated by: The Nielsen Company, LLC

PAYMENTS OFFERED

Prepaid debit or credit cards

Restaurant gift cards

Apple gift cards

Movie vouchers

Merchandise

Sweepstakes entries

HOW TO PARTICIPATE

Barcode scanning

Online surveys

Product testing

Mobile app

REDEEMING REWARDS
A minimum account balance of 2,000 points ($20) is required in order to request an item from the Homescan Gift Catalog.

Note: This page encompasses Nielsen Homescan's worldwide panels, so you may see comments and information from various countries. The US version of this panel is the National Consumer Panel.
The Nielsen Homescan Consumer Panel, has existed for over 25 years and is a mini representation of consumers in every country it operates in. Panelists scan the barcodes on their every day purchases and complete engaging surveys, influencing the consumer marketplace via their purchasing decisions. The Nielsen Company is the world's leading marketing information provider that measures audience and the effectiveness of business media products and services and operates this panel.
Becoming a Member
Start by filling out the online registration form on the website. Note that only one membership can be completed per household. Once the information is received you will be put on the "Reserve Status Waiting List". Nielsen Homescan will then randomly select households to join the community. This is to ensure that panel members are as diverse as possible. If you have registered, do not register again - you may be on the waiting list for a few weeks or even a few months before getting your acceptance email.
Scan and Earn!
Once you are a registered member, Nielsen Homescan will send you a handheld scanner in the mail (they will pay for the shipping on both sending and returning the scanner) or in non-EU countries such as Canada, you can select the option of scanning your purchases using Nielsen's mobile app. Use this handheld scanner/mobile app to scan the barcodes on all of your purchases. Once a week, simply transmit this information to Nielsen - a super easy and quick process!
Each time you scan an item, you accumulate points that can be used towards items in the Homescan Gift Catalog. When you scan items, note that your information will be aggregated with other participants', and your personally identifiable information will be removed. In addition to scanning your items, you can also take part in fun surveys to earn additional points.
Collecting Points
The amount of points you earn is dependent on the duration of your membership with the panel as well as how consistent you are with scanning barcodes weekly. 1,000 points are worth approximately $1 and the minimum cash out balance is $20, which can be used towards items from the Homescan Gift Catalog.
Homescan Gift Catalog
The Homescan Gift Catalog contains gift-cards that can be used towards electronics, toys and household items. Members can also use points toward sweepstakes entries. Gifts are listed at various points levels, so you can use your points right away, or save up for larger rewards like sunglasses, tablets, TVs and more.
Visit Homescan's website

›
Fun and Easy
Nielsen Homescan works by collecting scanned barcodes on consumer purchases. They also prompt members to complete fun and easy surveys which help with making your voice heard as a consumer!
Other Ways to Earn Points
Complete emailed surveys and earn additional points credited to your account. As a bonus, receive yearly gifts for your participation in the program. Regular participants are also entered into the Nielsen Homescan sweepstakes that are held weekly, monthly, quarterly and yearly. Although points give you access to the HomeScan Gift Catalog, sweepstakes sometimes offer cash prizes.
Use the Mobile App to Scan Purchases
In non-EU countries, instead of using the handheld scanner, simply download the "Nielsen Homescan" mobile app, which provides an even easier way to scan your purchases. The app contains the exact same functions as the traditional hand-held scanner but some users find using their mobile phones for this purpose is easier. Note that the mobile app can only be downloaded if you are a panel member and is available in select countries.
---
Homescan Consumer Panel Reviews (42)
February 13, 2022 by oliver from United States
This company takes a long time to respond and it takes a very very long time to earn rewards. It is more time consuming than anything.
April 21, 2020 by Elise from Canada
I was part of the Neilsen Consumer Panel for many years, faithfully scanning my purchases with their home scanner unit, doing the surveys. I quit in December because the amount of work that goes into scanning those purchases just wasn't worth it anymore. It used to be that you could earn substantial points for surveys, but that just isn't the case now. But the biggest issue was that I had accumulated a fair amount of points and when I tried to cash them in for a gift card, they got my address wrong somehow. The cards aren't sent from Canada, they are fulfilled by some other company in the U.S. and getting it straightened out was a long and painful process. The next card, same thing! I decided I'd had enough and spent my last few points on one more $5 card, which I never received. Finally just cut my losses and sent their machine back to them in early December. In February they called and asked me to come back, offered me a $50 bonus, but after everything they put me through already, I said no. There was no way I'm handing over anymore of my personal info to a company so badly organized. But wait, it gets better, I start getting calls from a collection agency because they now say they want their machine back! I sent it back in December and I'm pretty tired of this crap. Today I got yet another call from collections, this time from higher up, and he says they want their machine back. I confess, I ripped into him a bit. He said he'd call Neilsen to see where things were at and get back to me. He just called me a few minutes ago and apologized, Neilsen says they did get the machine back, so the case is now closed. WTH??? They put me through all that, send my file to collections, but don't bother to tell collections that they made a mistake and they do have the scanner after all? They are prepared to f with my credit score and don't have the decency to call it off when they know it's their mistake? This company clearly has poor management, it's very disorganized, and I wouldn't trust them with personal info because of that. It used to be better, but in my experience, it's become very complicated and time consuming to collect payment from them. If I could have given them less than 1/2 a star, I would have.
September 22, 2016 by anthony from Canada
total waste of time scanning stuff for pathetic amount of points. I cancelled the program with them and asked for a waybill to return the scanner ....three times! and they sent my info to a collections agency. Do yourself a favour - DO NOT WORK WITH NEILSON HOME SCAN.
May 5, 2016 by Molly from Canada
Very time consuming and not worth the effort for the amount of time it takes to earn any rewards. The helpdesk is not helpful at all. Left the program and contacted the helpdesk, as per their instructions, to obtain a waybill to return the scanning unit, and instead of sending the waybill, they referred me to a collection agency. Now I am trying to deal with a collection agency who is making the process even more difficult. STILL WAITING for a waybill to be provided after nearly two months. Very unhappy and suggest that you seek survey rewards elsewhere.
August 16, 2014 by Joyce from United States
Needs more constant attention than a cantankerous new puppy. Insists on having constant internet connectivity. 90% of the items I tried to scan didn't have codes and I wasted hours for negligible "reward points." UGH...scanner was beeping and bugging me in the middle of the night, negatively affecting my sleep! Avoid like bubonic plague if you have any semblance of a normal life.
» Return to: TOP RATED SURVEY SITES
---
Popular Topics
Top Survey Sites of 2023
---
Highest User Rated Survey Sites
---
Survey Sites That Pay Instantly
---
Get $100 Free PayPal Payments
---
9 Product Testing Job Websites
---
12 Online Surveys That Pay Cash
---
How to Earn Free Uber Gift Cards
---
14 Ways to Get Free Amazon Gift Cards
---
Best Paid Focus Groups
---
How to Get a Free Visa Gift Card
---
Ways to Get Free Xbox Gift Cards
---
Featured Advertisers: