Opinion Champ Reviews and Features

PAYMENTS OFFERED

Cash paid via PayPal

HOW TO PARTICIPATE

Online surveys

Mobile surveys

Product testing

REDEEMING REWARDS
Earn 1000 points, earn $10 USD / $16.50 CAD paid directly to your PayPal account.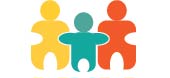 Join. Participate. Grow your points. Cash out! Opinion Champ is the latest online community available to Canadians and Americans to share their ideas and opinions across a range of subjects.
Take surveys, get rewarded
Access and complete the surveys of your choice. Accumulate points to redeem for cash using the simple and easy to use Respondent Portal. Most surveys take about 10 minutes to complete, and if you have special knowledge of a particular industry, you can potentially earn even more!
Get paid by Paypal
Once you have earned 1000 points, you can redeem them for a $10 USD / $16.50 CAD cash payment made to your PayPal account. Other reward options are planned for the future.
Surveys are accessible
Most surveys offered by Opinion Champ are mobile-friendly, and are offered in multiple languages including Spanish, German, Italian, and of course, English!
Love music?
Opinion Champ claims to offer some of the highest payouts in the industry for their music surveys. If you frequently listen to the radio, you may qualify to take these studies which will ask you to rate short music clips.
Product testing available
Opportunities to try out the newest products with free samples delivered straight to your door, are also offered.
---
Opinion Champ Reviews (14)
March 30, 2021 by Penny from United States
I've been a member of Opinion Champ for over a year. I get invites maybe once a month and NEVER qualify. If I go to the website and pick an available survey I NEVER qualify. I have emailed them through their "contact us" button about this many times and never received a response. I am a member of several other survey sites and any time I've contacted them, at least I get some sort of response. And they offer no "consolation" points for not qualifying, which other survey sites do award. I finally got enough points to cash out, tried to do so and was told that feature had been disabled. I emailed to ask why and never got a response. A few days later I saw that points had been taken away. Still waiting to find out why. Very frustrating, to say the least. Don't waste your time with this survey site.
March 29, 2021 by Lor from United States
VERY FEW AND FAR BETWEEN LENGTHY SURVEYS. THEY DECIDE IF YOUR ANSWERS WERE ACCEPTED. TRUST ME, THEYRE NOT. IVE WASTED MY TIME FOR NOTHING. There are far too many other legitimate sites I participate in, who actually pay for my time!
January 25, 2021 by Misty from United States
I've been with them for about 3 weeks now. Got a total of 4 surveys. 1 I already took with another app, the other 2 I didn't qualify for and 1 asked me so many questions I thought for sure I had qualify, only to be kicked out after at least 10 minutes of questions.
Just a waste of storage space on my phone.
January 20, 2021 by nancy from United States
Some surveys are good. This one is not. After my first cash-out, I will quit.
September 24, 2019 by Vivi from United States
I gave them a fair shot, but never received credit on my account for the first survey I completed, still haven't (it was successfully completed and submitted, no error messages at any point). In response to my request for credit, their Support team said they were a new panel and still getting everything ironed out. This was months ago and I'm still waiting. I told them I won't take a second survey until I receive credit for my first, I guess they don't need panelists.

When I get a response to my repeated requests for payment, maybe I'll give them another chance.

Opinion Champ responded to this review on October 4, 2019
Hello Vivi,
Our apologies for this problem you have encountered. It appears that we are experiencing some technical issues but our team is working on having everything run smoothly. We appreciate your patience. Please send an email to
[email protected]
with all details so we may add your account activity to our technical issue case file.
» Return to: TOP RATED SURVEY SITES
---
Popular Topics
Top Survey Sites of 2021
---
Highest User Rated Survey Sites
---
Survey Sites That Pay Instantly
---
Survey Sites with Low Cash Outs
---
9 Product Testing Job Websites
---
12 Online Surveys That Pay Cash
---
14 Ways to Get Free Amazon Gift Cards
---
Best Paid Focus Groups
---
How to Get a Free Visa Gift Card
---
Get Paid by PayPal Without Fees
---
Ways to Get Free Xbox Gift Cards
---
Featured Advertisers: