Opinion Miles Club Reviews and Features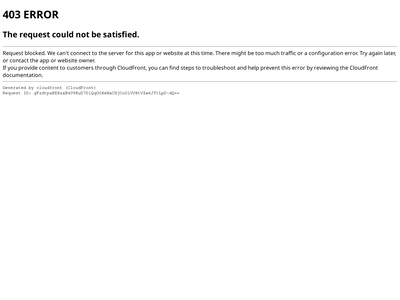 Opinion Miles Club
6 Research Drive, Shelton, Connecticut 06484 US
Tel: 1.866.360.9568 Contact: https://www.opinionmilesclub.com/contact
Operated by: Dynata

PAYMENTS OFFERED

Airline Miles

Sweepstakes entries

HOW TO PARTICIPATE

Online surveys

Refer-a-friend program

REDEEMING REWARDS
Miles are automatically credited to your United account upon completing surveys.
The Opinion Miles Club is an exclusive community that is available to United MileagePlus Members and is invitation-only. MileagePlus is a program ran by the United Airlines where members can collect points towards flights, trips and other entertainment. It has been voted the World's Best Frequent Flyer Program because of the value associated with collecting rewards. Only members that are residents of the United States will qualify to participate.
Take Surveys in Exchange for MileagePlus Award Miles
The Opinion Miles Club allows users to build up award miles that are directly deposited into their MileagePlus accounts in exchange for taking online surveys. The surveys can be on a variety of topics, from business, government to entertainment and take on average 10-15 minutes to complete. These surveys help companies make important future business decisions. The more surveys you complete, the more reward miles will be directly awarded to your account.
Earn 300 MileagePlus Miles for Completing your First Survey
After registering, you'll receive a lucrative bonus of 300 MileagePlus award miles that will be credited to your account after you complete your first survey.
Receive 600 MileagePlus Miles for Card or Premier Members!
An additional bonus for MileagePlus card members or Premier members is an impressive 600 bonus award given to members just for signing up and completing their first survey.
Keep your Award Miles from Expiring
Another great feature of joining the Opinion Miles Club is keeping your MileagePlus award miles from expiring (each mile has a lifetime of 18 months). If you are actively completing surveys you will avoid this entirely, as new award miles will be deposited regularly into your account if you actively take surveys. This can mean never having to worry about losing your points balance to expiry, ever again.
Refer Friends!
Opinion Miles Club has a referral program in place to reward you for inviting friends and family. Simply log in to your account to invite referrals from your dashboard.
Online Survey Details
Each online survey typically awards 50-70 award miles. The amount of survey invitations vary with each individual member based on their demographics and the type of research being conducted at the time. Note that you should allow for up to 7 days for your points to show in your account.
Sweepstakes Opportunities
Periodically, the Opinion Miles Club will hold sweepstakes to show their appreciation for current panel members. You could win up to 100,000 MileagePlus Reward Miles!
5 Badge Levels for Members
Opinion Miles Club offers a loyalty program in the form of badges, that are awarded to active community members. There are five badge levels - Bronze for beginners, Silver, Gold, Platinum and the highest level - Diamond.
Bronze members - Simply sign up and activate your account for a Bronze status.
Silver members - Complete at least 25% of your survey profile, complete at least one survey in the last week, and complete your first survey to achieve a Silver status.
Gold members - Complete at least 50% of your survey profile, complete at least one survey in two consecutive weeks, and complete at least 10 surveys in total.
Platinum members - Complete at least 75% of your survey profile, complete at least one survey in three consecutive weeks, and complete at least 25 surveys in total.
Diamond members - Fully complete the survey profile, complete fifty surveys (or more) in total, and complete at least 50 surveys in total.
Maintaining Your Badge Status
To maintain your badge status, ensure that you continue to take surveys at least once a week. Keep your survey profile updated, as some sections expire over time.
Eligibility: Residents of the United States only. Must be 18 or older to register.
Alternatives to Opinion Miles Club
Online survey takers who have joined Opinion Miles Club are also interested in these USA-focused survey programs:
Opinion Miles Club Reviews (33)
December 30, 2014 by Lucy from United States
I have racked 13500 miles in 2 moths (not including the welcome miles). Yes it takes a bit of time every day, but I much rather collect miles than watching mind numbing television. If you wait for the e-mails for an invitation you will get very few miles, instead go directly to the website (opinionmilesclub.com) and go from there.

November 13, 2013 by Jonathan from United States
I have no idea what the other person is talking about that left a negative comment on Opinion Miles Club. Yes, it is difficult to get registered, but once you do it is highly beneficial. It is powered by Opinion Outpost and United Airlines. If you want free miles (points), all you have to do is to fill out surveys daily that will be processed daily for you.
I currently have over 5000 United Airlines because of Opinion Miles Club, and it is 25000 miles to a free round trip flight anywhere in the US and Canada (for doing surveys).

It is a great deal.
May 2, 2019 by Mike from United States
I have been doing OM for about 2+ years. I am retired, and usually do the occasional survey at breakfast time, lunch, evening while watching TV, you get the idea. I am also a former engineer, so like to keep statistics!

I enter about 10 surveys a day, complete about 5 per day for approximately 270 miles per day / about 7500 miles per month. Thus far, I have accumulated over 220,000 miles on United, pretty good I would say :)

You need patience - some surveys will reject you, some have enough participants already ... just accept that as part of the challenge.
July 23, 2017 by Steve from United States
I'm not sure why other reviewers have not gotten many miles from this web site, unless they have not completed all items in their profiles. Since joining in October, 2013 until today (January 21, 2015), I have completed 815 surveys totaling 45,454 miles. Surveys open in a new window, leaving your account's dashboard window open. I have found that many times the site will display a message saying there are currently no surveys to take, but after closing this window and refreshing/reloading the dashboard window once or twice, new surveys will appear. The web site seems to limit you to between 200-300 miles per day and I have made it a goal of completing 200+ miles per day in surveys. All in all, this is my favorite survey site as mileage is credited to your United Airlines account as soon as the survey is completed. I also use this site's sister sites opinionoutpost.com and surveyspot.com, but they do not seem to offer as many surveys as this site. As someone else mentioned, you cannot wait until you receive an email notification of an available survey. If you have the time, log in every day and you'll see surveys waiting for you.

Update: July, 2017
This is an updated review of Opinion Miles Club. My initial review was in 2015. I have been using the site since October, 2013, and have taken 2,081 surveys and received 114,443 award Miles on United Airlines. I'm not sure why so many people seem to have problems with this site, but I usually complete 150-200 miles per day. Make sure you fill in your complete profile, and don't wait until they send you an email with a new survey announcement. If you are proactive and login a couple of times a day, you should get the surveys. Usually, the largest amount are posted in the morning. Weekends are a bit slower. I am not affiliated with this site. I also use their sister sites, opinionoutpost.com, surveyspot.com and quickthoughts.com.
January 20, 2015 by Katy from United States
Based on other comments I've read I'll go ahead and say I don't work for this company or have any ownership interest. I discovered some survey sites through Southwest Airlines Rapid Rewards program and gave up on those rather quickly because I was not earning points at a reasonable rate. I joined Opinion Miles Club and have managed to rack up 1,000 points in a week. I've had a few surveys cut me off saying they already have enough information or I don't qualify but every time but one, it has been early on and didn't waste too much of my time. I had one that did this about 20 minutes in and I was very unhappy about that one. If you visit their website on a regular basis, they've got way more surveys than competing companies so there is definitely a greater chance of earning miles. I check mine in the morning while I'm drinking my coffee and don't mess with it much during the day. If you wait for the emails, you won't earn many points. I recommend joining and realize you are getting miles for very little time and effort.
» Return to: TOP RATED SURVEY SITES
---
Popular Topics
Top Survey Sites of 2022
---
Highest User Rated Survey Sites
---
Survey Sites That Pay Instantly
---
Survey Sites with Low Cash Outs
---
9 Product Testing Job Websites
---
12 Online Surveys That Pay Cash
---
How to Earn Free Uber Gift Cards
---
14 Ways to Get Free Amazon Gift Cards
---
Best Paid Focus Groups
---
How to Get a Free Visa Gift Card
---
Ways to Get Free Xbox Gift Cards
---
Featured Advertisers: