OpinionsUSA Reviews and Features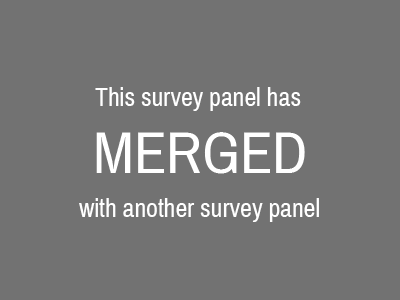 OpinionsUSA
21 River Road, Wilton, Connecticut 06897 US
Tel: 1 203 834 8585 Contact: https://www.opinionsusa.com/contact-us
Operated by: Toluna Group

PAYMENTS OFFERED

Amazon gift cards

Reward Link

Best Buy gift cards

Starbucks gift cards

Walmart gift cards

Prepaid debit or credit cards

Apple gift cards

Target gift cards

Movie vouchers

Merchandise

Retail e-vouchers

Restaurant gift cards

Sweepstakes entries

HOW TO PARTICIPATE

Online surveys

REDEEMING REWARDS
Redeem your points for an electronic gift card when your account balance reaches 2,000 Opinion Points ($20.00)
In March of 2020, OpinionsUSA became part of OpinionWorld. Existing OpinionsUSA members have been instructed to visit the OpinionsUSA website to enroll with OpinionWorld by April 27, 2020 in order to have their OpinionsUSA points transferred over.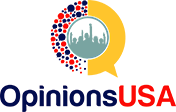 OpinionsUSA is operated by Toluna, a subsidiary of ITWP Acquisitions Ltd. Through their acquisitions, ITWP has become one of the leading digital market research companies worldwide, with a strong focus on digital and automation. Toluna provides consumer insights designed to empower success in today's on-demand global economy. OpinionsUSA is an online research panel specifically for Americans willing to share their view on business executives, elected officials, policy makers and other leaders from around the United States.
Unfortunately, OpinionsUSA is no longer operational. Click the button on the right to discover survey panels that are running and are actively looking for new members!
Take Surveys, Receive O-Points
Take online surveys about multiple different topic matters, and receive Opinion Points (O-Points) in exchange for your opinions. For each survey you complete, you will be rewarded with O-Points ranging from 100 points ($1.00) to 500 points ($5.00). After becoming a member, complete the background profiling information to have 500 points (worth $5) deposited into your account.
Points per Survey
Typically 100 points = $1. Surveys typically award 125-625 points, depending on the length and complexity of the activity. If you get screened out, you still get awarded with 25 points! You can also accrue points by taking part in quick polls (10 points each).
Choose from Hundreds of Gift Cards
Once your account balance reaches 2,000 points ($20), you can exchange your points for electronic gift cards. Hundreds of gift card retailers are available to choose from including the big ones like Amazon.com, Lowes, Barnes & Noble, and more.
Participate Often
Once you are a member of the panel, you can expect to receive 1-5 activity invitations monthly.
Participating in Surveys
Surveys take between 10-15 minutes to complete, although in some instances, they can be as short as 5 or a bit longer than 15 minutes. For each survey you complete, you receive points that can be redeemed for electronic gift cards. Each survey will state the amount of compensation at the beginning, so you'll always know what you stand to earn for your participation before you begin.
Multiple Ways to Win the Sweepstakes
There are lots of ways to gain entry into OpinionsUSA's sweepstakes! Get 2 entries for updating your password on your first login, get 4 entries for voting in a poll, and get a total of 8 entries for participating in a survey! The maximum number of entries per period is 34.
Each sweepstakes period has 10 available prizes which consist of (1) $250, (1) $125, (3) $100, (3) $75 and (2) $50 gift certificates. You can choose between:
Amazon gift cards
Electronic Reward Link gift cards
Physical Starbucks gift cards
Physical Target gift cards
Physical AMEX gift cards
Gift certificates are awarded in the currency of the winner.
Eligibility: USA residents only. 18+
---
July 17, 2017 by carol from United States
I don't get a lot of surveys from them but finally got enough to cash out I ordered a Amazon GC still waiting for it I email them everyday and get no response back.
Takes forever to receive gift card
July 25, 2017 by Heather from United States
I Finally earned enough points to cash out for a $20 Amazon gift card on June 27th. I didn't receive a confirmation email or anything. I checked my email/spam folder everyday and nothing. I sent two emails...... No response. I pretty much just accepted that it was a scam and that I wasted my time with them. Then, yesterday I opened up my email and there it was! It took soooo long to get it and I don't know if it was because of the messages I sent them or if it just normally takes so long. I'm sure it will take forever to earn another gift card, because I never get any more surveys.
October 1, 2019 by Judi from United States
I have emailed them numerous times and they keep saying to look in spam and trash for gift card and it never appears! Help! I've really loved this company and hate to give them a bad mark!

Update..I changed my email and everything came through fine! They Sent me my gift card immediately..I'm giving them four stars as we did have a little trouble but it worked out in the end!
OpinionsUSA No Place for Moms
June 15, 2017 by Thelma from United States
Hello, I have taken several surveys since joining OpinionsUSA and one particularly which earned me $50 for online participation, for which I know the company has paid, but OpinionsUSA has not paid me.

I requested 2 Tango Card Rewards, 1 for $50, 1 for $10, but neither has been paid, and I have written the customer service through contact over 6 times. No response, just terrible.

My name is Thelma B, and below is data from the screenshot I took proving my earnings and rewards request. My next step is to look into legal action, although a small amount, my time should not be taken for granted.

I thought I'd finally joined a honest site, how wrong I've been. And no, a response has not been lost in my spam folder or inbox. I check both daily and do not stockpile message in my inbox.

Check out my supposed earnings below, I am going to contact the directors behind the surveys I took to find out if they are aware I have not been paid through Opinionsusa.
Survey participation reward (Your Experience) 125 2017-06-03 00:49:09
Tango - Tango Card E-Custom -1000 2017-06-03 00:46:29
Tango - Tango Card E-Custom -5000 2017-05-26 23:04:50
OP1023 Online Chat Session - 5-16-17 Participant S5 5000 2017-05-22 17:14:43
Survey participation reward (PR4 - Shared Economy Profile) 125 2017-05-18 02:42:34
Survey participation reward (PR5 - Morality and Spirituality) 125 2017-05-18 02:38:54
Survey participation reward (PR7 - Personality Trait Survey) 175 2017-05-18 02:34:58
Survey participation reward (Grandparenting Survey) 300 2017-05-18 02:28:26
Survey participation reward (PR6 - Romantic Relationships) 200 2017-05-18 02:23:29
Survey participation reward (Online Text Focus Group Recruitment) 25 2017-05-08 19:59:33


Update, I got my reward...site did not state process time, miscommunication.
» Return to: TOP RATED SURVEY SITES
---
Popular Topics
Top Survey Sites of 2022
---
Highest User Rated Survey Sites
---
Survey Sites That Pay Instantly
---
Get $100 Free PayPal Payments
---
9 Product Testing Job Websites
---
12 Online Surveys That Pay Cash
---
How to Earn Free Uber Gift Cards
---
14 Ways to Get Free Amazon Gift Cards
---
Best Paid Focus Groups
---
How to Get a Free Visa Gift Card
---
Ways to Get Free Xbox Gift Cards
---
Featured Advertisers: