Your Word Reviews and Features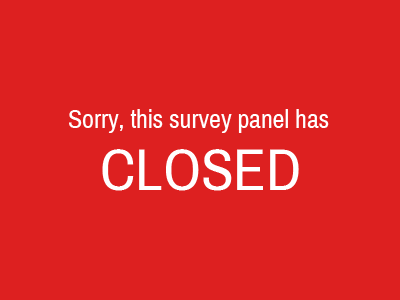 Your Word
711 3rd Avenue, 19th Flr, New York, New York 10017 US
Tel: +1 212 925 7844 Contact: https://www.yourword.com/#/help/general-info
Operated by: Hall and Partners USA LLC

PAYMENTS OFFERED

Amazon gift cards

Home Depot gift cards

Apple gift cards

Reward Link

Retail e-vouchers

Restaurant gift cards

HOW TO PARTICIPATE

Online surveys

Mobile surveys

Mobile app

Teen surveys

REDEEMING REWARDS

No points system
£5 minimum balance required to request gift codes. Receive your code within 72 hours of request.
Note: YourWord USA closed its doors on December 31, 2016. YourWord UK closed on March 31, 2017.

Share ideas, build brands and earn rewards on YourWord. Join this online community to put your own stamp on the products and services you use every day. Earn rewards for sharing your thoughts and time. Then, redeem your rewards for gift cards to some of your favorite retailers. Get your digital gift cards within 72 hours of requesting them!
Get Paid, Even When You're Disqualified!
YourWord is very unique in that they will still credit 10p for each survey you attempt to take but are unable to complete.
Redeeming Rewards
YourWord awards electronic gift cards quickly; it typically takes less than 72 hours to receive your gift card from when requested.
Gift card retailers include: M&S, John Lewis, Amazon.co.uk, iTunes, Pizza Express. Gift cards range in value from £5 - £25.
Unfortunately, YourWord is no longer operational. Click the button to discover survey panels that are running and are actively looking for new members!
Survey Frequency
As a member, the number of surveys you receive will fluctuate monthly, but you can expect to be contacted between 1-2 times weekly.
Look for Earning on Opportunities on Social Media
YourWord periodically holds small contests on their Facebook and Twitter pages where by creating captions, retweeting something, etc., you can win gift cards.
Mobile App Available
Some members of YourWord will receive an invitation to download their mobile app. Use the app to take surveys on your smartphone, upload pictures of ads, videos, etc. and earn the same great rewards as you would using their website.
Eligibility: UK residents 16+ only
They will close your account without notice
December 17, 2014 by Ella from United States
I couldn't sign into my account for a week so I wrote them and asked what was going on. They told me I had been removed from their system for fraud.
Fraud? I never even cashed out for anything. I suffered through various long-winded surveys just to be told that I didn't qualify, and they had the nerve to accuse ME of fraud?
They reinstated my account. I decided to give them another chance. Today I did a 60-question survey that thanked me at the end, when I hit the submit button, I received this message: Oops! We realized that this survey is totally irrelevant to your life, and I was offered $.10 instead of the $1.25.
It was a car and home insurance survey, and I have both, so it was perfectly relevant to my life. They couldn't figure out that it was "irrelevant" to me BEFORE they got ALL my 60 answers? Sad.
December 8, 2014 by Judith from United Kingdom
Lots of invitations and they ALL turn out be NOTHING. Complete waste of my time and effort.
My advise? keep well away, another time-wasting, load of useless rubbish!
December 2, 2014 by Lindee from United States
They used to be good and were very generous when you didn't qualify for a survey, but the compensation has gone way down. Even worse is that they don't award 10 cents for every survey you are disqualified from. For example, if you take multiple surveys in a row, you will only be compensated for one so just do one survey at a time. Due to these changes, it now takes forever to earn the $5 needed for cashing out. When you do qualify for a survey, the compensation isn't worth it for the amount of time required. I wanted to delete my account but they won't even let me. I don't understand why they can't do that.
December 3, 2015 by Beth from United States
When I first joined this panel it was great. .25 for a dq, and I seemed to get a lot of surveys. Now I might get a couple a week and it is down to .10 for a dq. And those aren't a given. I have plenty of dq's and never got a thing for them. I just recently decided to not participate in their surveys. Too bad, they used to be great.
October 20, 2015 by Brandon from United States
Your Word used to pay for surveys you didn't qualify for. I just spent about 10 minutes trying to qualify for several surveys without one dime of credit. The final straw was a spam link to sign up for another survey panel. I feel that My time has value to it. I also happen to think my insights and opinions have value as well. Pay for my time...
» Return to: TOP RATED SURVEY SITES
---
Popular Topics
Top Survey Sites of 2022
---
Highest User Rated Survey Sites
---
Survey Sites That Pay Instantly
---
Get $100 Free PayPal Payments
---
9 Product Testing Job Websites
---
12 Online Surveys That Pay Cash
---
How to Earn Free Uber Gift Cards
---
14 Ways to Get Free Amazon Gift Cards
---
Best Paid Focus Groups
---
How to Get a Free Visa Gift Card
---
Ways to Get Free Xbox Gift Cards
---
Featured Advertisers: