What to Do About Missing Compensation From a Survey Panel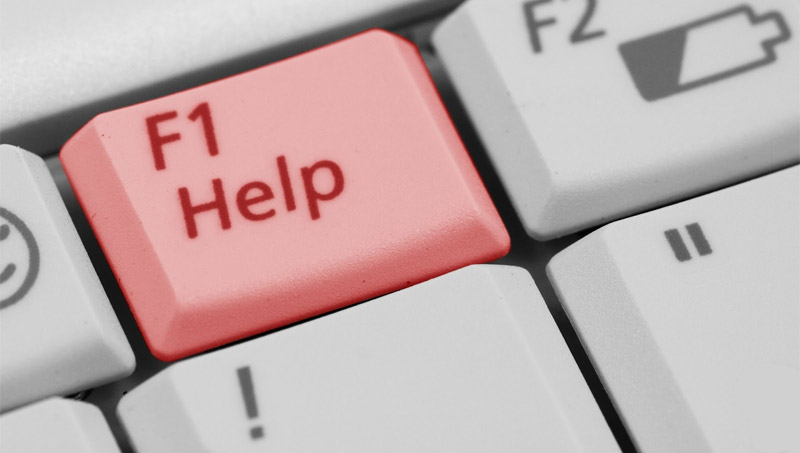 You've completed some online surveys, and now it's time to collect your reward. You have reached the minimum redemption threshold in your account, and after making your request for a cash payment, gift card, etc., you wait. The problem is, you've been waiting for weeks now, and nothing is happening. What should you do?
First, why this happens
The people running market research companies are just that, people. And people make mistakes. You might have trouble collecting your reward due to a system glitch, an accounting error, the postal service, your e-mail filtering your reward voucher codes to your spam box, a mistake in your address, etc. Or, in some cases, the company who should be sending you your rewards is knowingly withholding it from you. This isn't typical, but it's a possibility. Company bankruptcies can also be a reason. Either way, start by eliminating the possibility of an error on your end: check all of the folders in your e-mail account, double-check the contact information you provided to the survey website, ask the members of your household if they came across the letter you are expecting, etc. If this all checks out, keep reading.
Contact the survey panel who administered the survey
This might seem like the obvious thing to do, and it is. However, there are a couple ways to go about this; while e-mail is often the preferred choice, using the phone can often yield faster results. Not every survey panel has a phone number available to its members, but if they do, give them a call to get a status update. Remember that the more information and details you provide, the more likely it is you will see a resolution. Knowing the date you requested your reward, the value of it (or what it is, in the case of a product redemption), and having a ready screenshot of the surveys you've completed, will arm you well.
Write your review on SurveyPolice
Sometimes SurveyPolice is used as a forum for people to vent, and never return. This type of behavior adds very little value to the survey taking community, and is not something we encourage. However, done properly, leaving a review which informs others about the problems you're experiencing not only serves as a warning, but could potentially result in a faster resolution; survey companies often read the reviews posted on our website, and a review where you relay your negative experiences could mean that your issue is addressed faster. Once your issue is resolved however, be sure to update your review so that others know your issue has been solved. Also remember to leave positive feedback for the survey panels who you've already had a good experience with.
Complain on social media
Most companies and survey panels these days have a presence on social media sites such as Facebook and Twitter. Voicing your feedback on these public pages will often yield better results than going through a panel's customer service department as businesses these days tend to be more sensitive to public perception.
Contact the Better Business Bureau
The BBB is a non-profit organization serving the US and Canada and assists in dispute resolutions between consumers and businesses. Some businesses pay a fee in order to officially join the BBB program which entitles them, among other things, to display the BBB logo on their marketing material. Even in these cases, the BBB remains neutral when it comes to monitoring businesses – paying or not.
It is simple enough (although it might be time-consuming) to visit the website to file a complaint with the BBB. Sometimes simply informing the survey panel that you are considering this route can be enough to have your dispute resolved. But be forewarned that some unscrupulous businesses simply don't care about the reviews and complaints customers post. A website or company may choose to try to resolve the complaints submitted to the BBB's website, or they may simply ignore them. Therefore, filing a complaint with the BBB offers no guarantee of a dispute resolution.
Better Business Bureau equivalents
The following organizations and website play a role in advocacy for consumer rights whether through education or action. Some operate in a similar fashion to the BBB for Canada and the US:
You can find out which online survey panels have BBB accreditation by visiting: BBB approved survey sites
Cut your losses
Survey takers will often contact SurveyPolice with complaints about not receiving the compensation that they have been promised, or not receiving credits for completing online surveys. These messages often contain sentences along the lines of, "I have x dollars/points in my account now and once I reach the minimum redemption level, I will leave their panel!" If you're experiencing problems with an online survey panel, it is not always worth continuing to pursue the rewards. Think about the risk to reward ratio and what it means to your time and emotions.
For example, say you have $8 worth of points in your account, but most surveys you have been completing lately are not being credited to your account. You have emailed the company about the problem, and even though you have not received a reply, you still diligently complete every survey from them that comes your way. With a minimum cashout level of $10, you figure that the remaining $2 will eventually be credited to your account. A few weeks pass, and the completion of a dozen surveys later, the $8 figure still hasn't budged in your account and you are angry. You have sent nasty e-mail messages and have heard nothing. Were your efforts worth $10?
There are plenty of legitimate market research companies out there who compensate their panelists fairly and are diligent about sending out rewards on time. Don't gamble with your time and emotions on survey panels who don't deserve your opinions. Stop taking surveys for free and take your business elsewhere. Without survey takers, online survey panels cannot operate. With a mass exodus of members or a lack of survey responses, survey panels often have to re-evaluate how they are treating their members.
Don't forget that it's cheaper and easier for a survey company to retain its existing members than it is for them to look for new ones. Therefore, you and your opinions are valuable…if a survey panel forgets this, move on.
Next time, research
To prevent scenarios like this from repeating themselves, double-check the reputation of a survey panel by finding them on SurveyPolice. If you see that users are experiencing trouble and you decide to become a member anyway, consider them as on "probation". That is, give them the benefit of the doubt, but if they start mistreating you, cut your losses early.
Want to find legitimate survey websites?
If you're tired of websites that are withholding your earnings, it might be time to find something new. Take a look at our highest rated survey panels.