This comprehensive guide will help you learn how to make money taking surveys without falling prey to scams. We've outlined exactly what's involved, what to look for, and how to get paid in the way you want.
Proud to be the world's largest online surveys reviews site, SurveyPolice has helped thousands of people, and we want to help you make your online survey taking a success too!
Skip ahead:
1. How taking surveys for money works
2. 6 hard and fast rules
3. How you'll get paid: PayPal, check, bank transfer, Bitcoin
4. Why survey sites use points systems
5. Fast paying survey sites
6. Why you should refer your friends
7. GPT sites might work for you
8. Consider other reward options
How taking surveys for money works
If you're new to online survey taking, you'll be interested to know that there are hundreds of online survey panels (websites where you can take surveys) run by legitimate market research companies who are always looking for people to take surveys. These surveys are commissioned by companies and government organizations who want to minimize the risk of making a bad decision, so they hire market research companies to survey the marketplace.
After you join a survey site and agree to take surveys, you will be emailed studies to participate in. The topic of the study, how long it will take you to complete, and the offered compensation will always be stated in the invitations you receive. It's always up to you whether you want to complete them.
Once you've taken enough surveys, you can log back in to your survey site account to request a reward option. That could be in the form of money, a gift card, merchandise, etc. The survey site will then issue your reward and you can continue to repeat the process!
6 hard and fast rules


Here are a few important rules to follow when you're looking to make money taking surveys:
Never pay for online surveys information (some sites will charge you upwards of $40 to access a list of survey sites!)
Set up a separate email account specifically for your survey taking endeavors
Do your due diligence before joining any survey site; consult the SurveyPolice Rankings to find the top-rated survey sites for your country
Similar to the above, always read reviews for survey sites. Be skeptical if you visit review sites who only publish positive reviews
Ensure you can find contact information for any survey site you join
Ensure you can always find a privacy policy for the survey sites you're interested in. Even better, take a couple minutes to go through it.
If you want to have the most success taking surveys and want to be able to actually collect the money you earn, it's critical you follow the guidelines above. Failing to do so can result in getting involved with the wrong websites…websites who may sell your information, spam you, and whom you may never be able to collect a dime from.
Remember, there are plenty of legitimate survey sites operated by legitimate market research companies, but survey scams continue to exist for a reason: people still fall for them! Don't let this be you. Before you join any website and part with your personal information, exercise caution – that's a recipe for survey taking success!
How you'll get paid
Different survey sites offer different cash payment options. Most common of all is PayPal, as it's available in over 200 countries, and in 25 different currencies. Some survey takers prefer to get their money via more traditional options like checks and bank transfers. If you're set on receiving your cash in a certain fashion, ensure that the survey sites you join offer their members your preferred payment option.
PayPal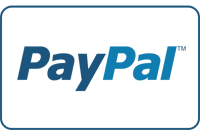 As the internet's largest payment processor keeps growing, by now, most of us know what PayPal is and already have an account. This is the preferred payment method for most people online and it is an easy, safe, and secure way to receive cash payments. When you accrue a Paypal balance, you can spend your money online by paying for purchases using your PayPal balance, or you can choose to simply transfer your cash to your bank account.
Sites that offer PayPal payments include:
Branded Surveys, Opinion Outpost, OneOpinion, PaidViewpoint
» All top rated Paypal paying survey sites
Check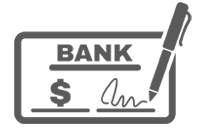 Although checks are starting to go the way of the dinosaur, there are still some survey sites who know that not everyone has a PayPal account, and that checks are something all of us can cash. Although there are extra processing times (someone must cut the check and it must then go through the postal system before it gets to you), there's something satisfying about being able to hold a tangible piece of paper that represents cash.
Sites that offer check payments include:
LEO Surveys, YouGov, SurveySavvy
» All top rated survey sites who pay by check
By bank transfer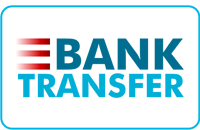 This is not a payment option of choice for most survey companies if you live in the USA for instance, but in Europe, it's much more prevalent and more common. After providing your bank account number, you will wired/transferred the cash amounts you earn, directly to your bank account.
Sites that offer bank transfer payments include:
Branded Surveys, Springboard America, Pureprofile
» All top rated survey sites that pay by bank transfer
Bitcoin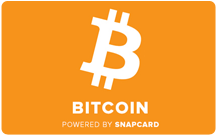 Bitcoin is probably the most modern and innovative payment option that a few survey sites offer. Although offering Bitcoin in itself is rare for survey panels, Tango cards are a pretty common reward option many sites offer. You can then easily redeem your Tango cards for bitcoins via Snapcard. Learn more about earning bitcoin for surveys.
Sites that offer Bitcoin payments via Snapcard:
Survey panels: Mysoapbox, Toluna Influencers, SurveyTime
GPT programs: Rewarding Ways, InstaGC, Freecash
» All survey sites who offer Tango cards (redeemable for Snapcards)
Why most survey sites use points systems
Most survey panels offer their members points for taking surveys which is convertible to cash. Although this seems like a nuisance (why not just offer surveys for cash, and pay in cash?), it's not quite so simple. Most survey sites have members from more than one country, which can make things tricky. Currencies fluctuate all the time, so if they offer all their members points (say, 200) for completing the same survey, they can ensure that their members are being rewarded the same across all countries (in this example, 200 points could be worth $2 in the USA, and £1.5 in the UK, which works out to be the same).
As well, some countries may have employment laws related to providing straight cash for participating in activities. By offering points (even though they're convertible to cash anyway), this can avoid survey sites having to consider their members as employees. Similarly, rewards programs (like Starbucks Rewards, Marriott Rewards, etc.) also offer points which can be redeemed for things that have a cash value.
Suffice it to say then, that when a survey sites offers points that are redeemable for cash anyway, earning points really isn't much different from earning cash itself.
If you are adamant that you don't want to participate in points systems, check out the article surveys without any points systems.
Fast paying survey sites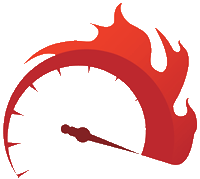 Everyone likes receiving the money their owed as quickly as possible. Although most survey sites take a few days or a couple weeks to issue payments, there are a few that pay much faster than this. These instant-paying survey sites as we call them, typically issue payments within 24 hours of members requesting payments.
Although this seems very attractive, remember that survey sites that take longer to pay aren't necessarily any less legitimate than those that pay quickly. Not only this, but some of the faster-paying survey panels tend to be larger sites, which may or may not be a good thing.
Sites that offer fast payments include:
Branded Surveys, PrizeRebel, and Survey Junkie
Either way, if you're curious as to who all the fast payers are in the industry, check out our article on Instant Paying Survey Sites.
Why you should refer your friends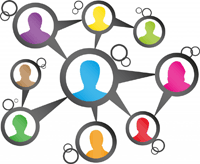 There are dozens of survey sites whom you can make extra money with by referring your friends. After becoming a member of their website, you can simply log into your account to grab a unique link that you can post on your website, blog, Facebook page, or in an email to your friends and extended family.
Most programs will pay somewhere around $1 for each friend you refer. This might not sound like a lot, but don't forget that all they need to do is fill out a form. They don't have to part with any of their hard-earned money – all they need to do is spend 2-5 minutes filling out a form. If you look at it this way, $1 for 5 minutes doesn't seem to shabby! If you have a reasonably popular website or blog, this becomes even easier.
» Find survey referral programs
GPT sites might work for you


Some people get tired of online surveys, and want the option of being able to earn money doing other activities. If this sounds like you, you might wish to explore the world of GPT, or Get-Paid-To programs.
GPT programs have existed for just about as long as online surveys, and have over 100 million users worldwide. These programs allow their members to earn cash not only by taking surveys, but also by shopping online (so earning what are essentially rebates), watching videos, doing internet searches, playing games, and signing up for special offers.
We here at SurveyPolice know of users who love these programs, and others who dislike them. They're not run by market research companies, so they don't have to abide by rules or guidelines set out by professional standards organizations. That said, they can prove to be a fun and profitable one-stop-shop for people who like variety in their online money making activities.
Consider other reward options
Although everyone loves cash, don't necessarily poo-pooh other reward options like gift cards, merchandise, and donations. Gift cards especially are something that's useful to most of us, despite not always appearing that way.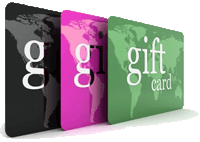 Most survey sites issue e-gift cards instead of physical gift cards which cuts down reward processing times. Gift cards also tend to have lower "cashout" minimums (the amount required in your account before being able to claim a reward) than PayPal. For instance, PointClub, has a $25 (25,000 points) minimum for gift card redemptions, versus a $50 (50,000 points) minimum for PayPal payments.
Not only this, but consider that most of us already shop online, especially on sites like Amazon, Best Buy, Target, and Walmart. Rather than having to cash a check or move money from your PayPal account to your bank account, you can simply copy and paste a unique code from your e-gift card onto the payment page of an online retailer's website, and pay for your purchase, all without having to use actual cash.
In conclusion
Your opinions and feedback are valuable, and market research companies often offer money for sharing them. It's easy to get involved with survey taking and start earning your way to a bigger bank balance, or purchase you've eyeing. Make sure to read reviews before signing up with any survey program, and only join sites that offer the reward options you want. After a few weeks, be sure to return to SurveyPolice to leave your own reviews to help new survey takers decide which survey sites are the best ones to join!
Sources:
https://www.paypal.com/ca/webapps/mpp/country-worldwide