When it comes to paid surveys, Ireland gets a bit of a rough deal. There are many companies looking for data from consumers in the neighbouring United Kingdom, but less so for Irish people. Despite Ireland's population reaching record levels, finding sites specifically for Ireland is not simple.
With that said, there are some unique paid survey websites that provide prosperous earning opportunities for Irish residents.
We've listed five of the some of the most popular paid survey websites for Ireland below.
» Skip ahead to view paid surveys in Ireland
How do paid surveys work?
Paid survey websites allow you to earn credits for answering online surveys issued by companies looking for opinions from people matching your demographic. These companies are searching for data for consumer habits of their target audience and can pay well for this. The survey site essentially acts as the 'middle man', collecting the data and paying the consumers on behalf of their commercial clients.
How you'll be paid
In most cases, you will be issued credits for every online survey you answer (or focus group you participate in), which can be converted into rewards.
As a member of a paid survey website, convert your credits into PayPal payments, retail gift cards, and occasionally, direct bank transfers.
Paid Surveys Ireland: Best websites
Most paid survey websites have clients who are only looking for members from specific countries. Some will not allow Irish residents to register, while others may allow registrations but will not send any surveys to them.
That's why it's important for Irish residents to choose their paid survey website carefully.
Here are the five paid survey websites to consider if you live in Ireland:
TGM Panel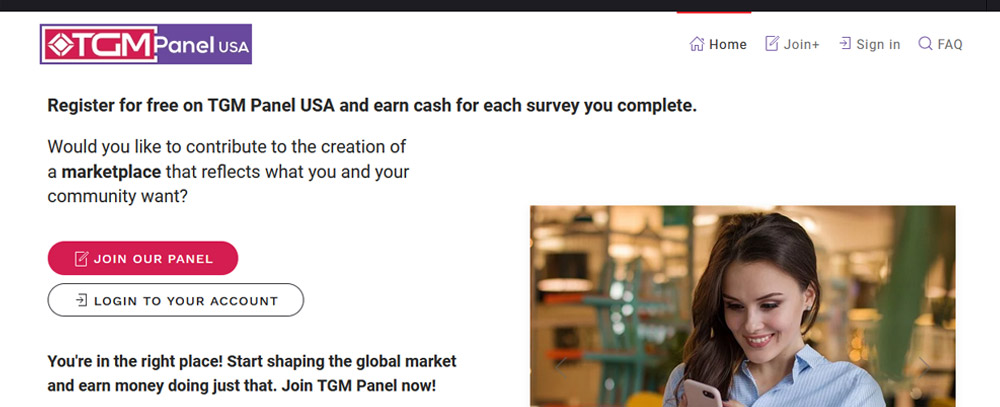 TGM Panel offers a healthy inventory of surveys to people in Ireland. You can make money reasonably quickly on TGM Panel via surveys and focus groups, and it offers fast cash outs too.
With just $10 worth of earnings, you can cashout to PayPal, Amazon voucher, a virtual Visa debit card or a GCode Reward. Receive your reward within 72 hours of request.
YouGov Ireland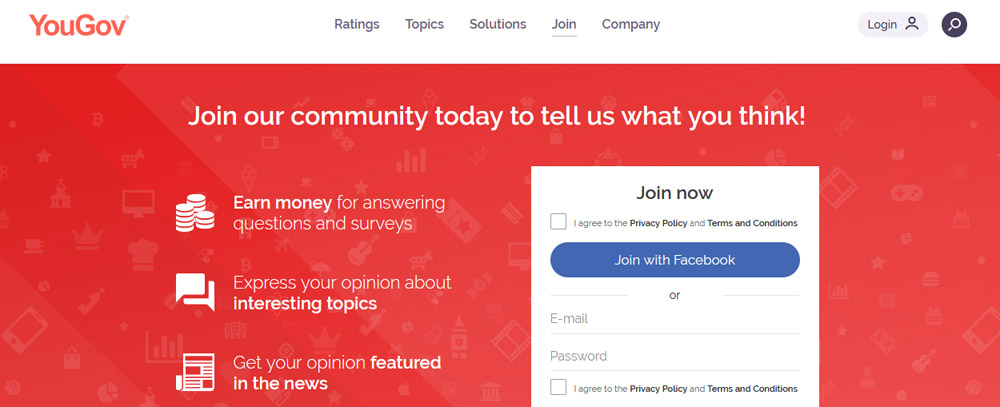 YouGov is one of the most well-known market research companies in the country. The results of its polls are often featured in national and international news, as their polling is pervasive, especially during elections.
Unlike most other paid survey websites in Ireland, YouGov features online surveys about topics other than consumer habits. Once you sign up to receive paid surveys from YouGov, you can expect to answer questions about your opinions on pop culture, media, politics and other more niche topics too.
YouGov Ireland sends an email when a suitable survey becomes available – and Irish consumers can expect to receive around 5-7 surveys per week. You'll earn credits for each survey completed, which can be converted into retail gift cards or PayPal payments.
YouGov is currently offering a 500 point bonus to new members plus an additional 2000 points for completing the profile survey.
RedCLive


RedCLive is a paid survey website offered exclusively to residents of Ireland and is run by an Irish market research company.
It might not be the best option for those who are looking for super-speedy earnings, as points are only credited once a survey closes. However, they advertise earnings of €1 for every 5 minutes of your time.
You have to earn 50 euros worth of credits before you can request a cheque or digital payment.
However, the website does pay generously for your time. You'll just need to be patient before you actually see the money, but this is a good option for long-term survey-takers.
Irish Opinions


Irish Opinions is another brand solely for Irish consumers, although it's owned by international market research company Dynata.
You can expect to rack up rewards by answering short and fun surveys. Once you've earned 10 euros worth of credits, you can convert these into retail gift cards including Amazon, Apple and Tesco and more.
Surveys pay €1-€2 for short questionnaires, and up to €50 for specialist surveys!
OpinionWorld Ireland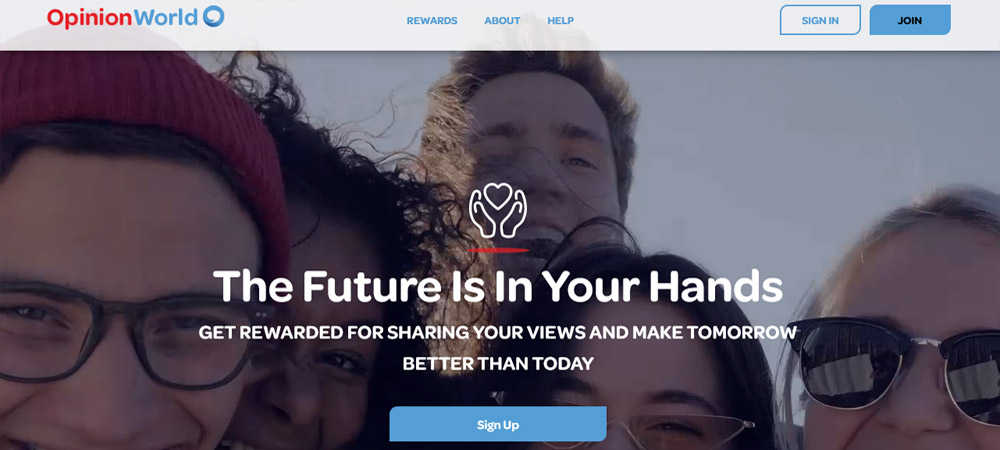 OpinionWorld Ireland primarily serves as a paid survey website, but members have opportunities to make money via other methods too; you can gain credits for watching videos on the website, or for completing mystery-shopping style missions in the real world.
It's a fun website to use – and you convert your earnings into PayPal payments, often instantly.
OpinionWorld has a generous loyalty program, which offers free credits once you reach a milestone of surveys answered. This makes it a good option for survey-takers who are in it for the long haul.
The Bottom Line
Most paid survey websites require that you are at least 18 years old to register, but registration is free and you can start taking surveys and earning money straight away.
If you're serious about earning cash by answering surveys, there's nothing stopping you from registering for all of the websites listed above and being polled by all of them. This approach will maximize the number of earning opportunities you will receive.
This may be the quickest way to earn credits, but remember that you'll have to reach the earnings threshold for each individual website before you can cash out.
From the UK and not Ireland? Click here for the top paid surveys UK.
---
Related posts: