Have you landed a role as a participant in a focus group? Perhaps you want to know how to prepare for focus group interviews? If so, this guide will offer a range of important tips when it comes to preparing for focus group interviews.
By following these tips, you'll be able to perform at your best in a focus group and improve your odds at being selected for future focus group jobs.
Skip ahead:
What is a focus group?

How focus groups work
Focus groups are a method of research where a group of 6-10 people answer questions in a moderated setting. They're most commonly used to gather information on the sentiment surrounding a specific product, service or marketing campaign. Questions are asked by a moderator and answered by each of the participants.
Focus groups have traditionally taken place in a face-to-face environment, although online focus groups are becoming more popular.
Participants are selected based on pre-determined demographic data chosen by the market research team, and usually matches a customer base.
Why they're useful
Businesses can gain detailed information from this form of qualitative research compared to what they'd receive from online surveys, especially if they have an experienced moderator who is good at pressing their participants and asking for details in the form of follow-up questions.
Focus groups are also sometimes used to measure public opinion on social issues or for library science. For more detail, see our comprehensive guide on how focus groups work.
How to prepare for a focus group interview
These five tips will help ensure you're well-prepared for a focus group interview, whether held online or in-person.
1. Be on time


Focus groups tend to run on a strict schedule, meaning that moderators will have little patience for late arrivals. In some cases, if you miss the start time of the focus group (whether online or in-person), you might not be granted entry and you'll miss out on your payment.
On the day before your focus group, double-check the location details (if applicable) and the start time. Aim to arrive a few minutes early so you give yourself time to deal with traffic, public transport delays, or issues in setting up your at-home workspace.
2. Prepare your online space
If you're taking part in an online focus group, make sure to take a few minutes before the session starts to ensure you'll be properly seen and heard. This can be as simple as checking that your webcam and microphone are working, and that you're in a quiet and well-lit room. Place your phone on silent and ensure you've notified any housemates that you'll need some privacy for the duration of the interview.
3. Participate respectfully
While interacting with other people in a focus group, expect to do your part to ensure the group discussion runs smoothly.
On the most basic level, this means allowing the moderator to lead the discussion and to only share your opinion when asked. If you derail the focus group by interrupting the moderator or other participants, you may be asked to leave. Be respectful and avoid swearing or berating other participants who may hold different opinions from yours.
4. Don't tailor your answers to please the moderator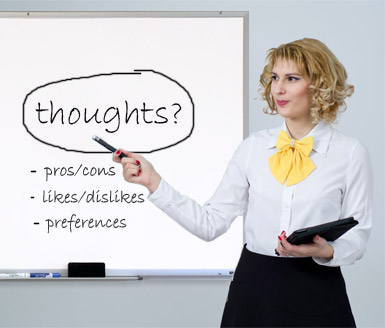 The purpose of a focus group is to gather honest unfiltered opinions from the participants. Sometimes, the moderator might have a vested interest in a product, but it's no use to anyone if you tailor your answers to supplicate to them or other participants.
There are no 'right' or 'wrong' answers in a focus group. Honesty is the most valuable trait in this environment, even if you're sharing a negative opinion.
Try to be as detailed as possible when sharing your thoughts. Companies choose to run focus groups because they're looking for comprehensive opinions, so don't hold back. The moderator will stop you if you are talking too much, but usually they have to press people to share more.
5. Have fun!
There's no reason to feel pressured or nervous when you're participating in a focus group. The only people who have hard work are the moderators, as they have to ensure they gather the necessary data from the participants.
As a participant, your job is simply to relax, share your thoughts and get paid at the end of the session. A good moderator will create a mood where you find it easy to do that.
Focus groups are important for the businesses running them, but that's no reason why you can't have fun while you take part.
Most people find focus groups interesting, reasonably enjoyable and participants are paid well for their time. That's why the demand to get involved is so high.
How to be selected for a focus group interview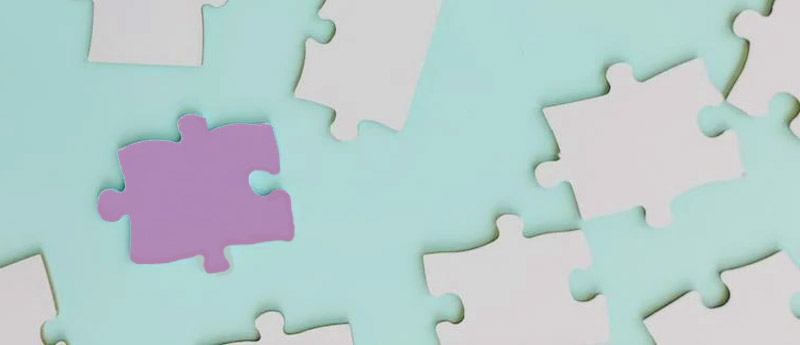 Register as a participant
The most reliable way to be selected for focus group interviews is to register as a member of a market research company. Whether this be with an online survey website that offers focus groups in addition to paid surveys, or with a website created exclusively for people who want to be focus group participants.
These websites will ask for your demographic information when you register – and this will allow them to alert you of focus group opportunities that you're eligible for. Usually, you'll receive an email alert, although some websites require you to log in and check their dashboard for new opportunities.
Don't delay
Either way, ensure you are quick, as focus groups are usually limited to a small group of individuals and there tends to be a high demand of people who want to take part. So if you see a focus group that you're interested in participating in, ensure you apply as soon you see it.
Qualify
Qualifying for a focus group is not as simple as qualifying for a paid survey. Focus groups have tons of applicants, and the interviewers want to ensure that the participants are as close to the archetype that they're looking for; for instance, if a toy company is looking for parents of young children to participate in a discussion, but you do not have young children or are a buyer of toys, you won't be asked to participate in the focus group.
List of focus group companies
The following is a short list of market research companies that offer focus groups. All sites below are free to apply to and always welcome new participants:
Tip! Don't be afraid to register with more than one focus group company. There's no limit to how many companies you participate with.
If you're looking for more options, take a look at our guide for the best paid focus groups.
The bottom line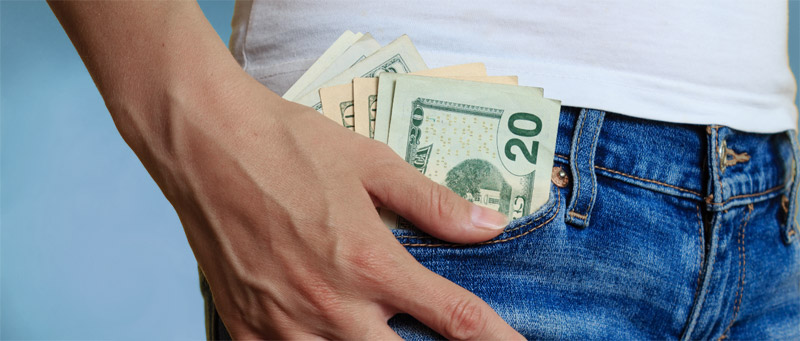 With this short guide on preparing for focus group interviews, you'll have nothing to worry about when it comes to taking part in this exciting experience.
Participating in focus groups is a fun experience that pays well for your time. Cash is typically paid to in-person participants (though gift cards are sometimes also awarded), and various payment options are available to online focus group participants.
If you're seeking some additional variety, you might consider participating in different research types such as paid surveys, product testing, video surveys, or diary studies.
---
Related posts: