Modern survey research has proven to be a powerful tool that can be used across all industries and cover a wide range of topics in order to identify consumer tastes and opinions as well as demographic and social information.
» Skip ahead to find out how you can take video surveys
Historically, researchers have relied on classical in-person qualitative methods (such as focus groups) to conduct their surveys. These surveys were valuable to the extent that they could capture non-verbal expressions from respondents such as hand gestures, colloquialisms, and tone of voice. However, this data was very slow and expensive to collect and analyze.
Online surveys eventually filled some of the void by making it easier and faster for respondents to complete questionnaires. By enabling respondents to answer questions using checkboxes and/or typing out their replies from a personal computer, this saves researchers time and resources. However, while online surveys are ideal for asking closed-ended questions, they limit the researcher's understanding of the respondents answers by masking the richer insights that can be garnered from in-person qualitative surveys.
Advantages of video surveys
Enter video surveys, one of the hottest trends in market research today. This hybrid approach combines the penetrative insight of traditional in-person qualitative methods with the speed and efficiency of online surveys.
With video surveys, respondents are asked to answer questionnaires with recorded videos submitted online from the comfort of their own homes. This gives video surveys a number of advantages:
A video medium is more likely to elicit open-ended feedback and give the researcher a more diverse data sample from which to evaluate.
Video respondents are more likely to answer authentically because they are in a comfortable setting instead of in-person at a strange facility.
Online video surveys are much more easily analyzed than their in-person counterparts because the videos are transcribed into text automatically and attached to each specific question. This makes it easier for the researcher to review transcripts and cross compare responses.
Because respondents can access video platforms online, in-person researchers have a much broader audience of willing participants than they would have had access to in the past.
Results from video responses can be captured in hours and minutes, instead of weeks or even months.
Online video surveys eliminate response biases. Among other types, this may include observer bias (whereby the researcher influences the respondent subconsciously with their own cultural biases), and/or interviewer bias (whereby the interviewer asks leading questions that lead to distorted answers).
Since online video responses do not have the overhead requirements of in-person surveys, the cost to commission them is substantially lower yet yields virtually the same results.
The disadvantages of video surveys
Despite their many advantages, video surveys do have some disadvantages both in terms of viewing and production:
Like online surveys, the researcher is unable to adapt in real time to responses from the respondent.
The researcher loses the "discussion" aspect of the survey that is sometimes useful in gaining a better perspective of the point of view of the respondent.
Respondents may find it difficult to create videos in an environment with ambient noise.
If a viewer has a slow internet connection, the video may become distorted. One solution to this problem might be to download the video first as a temp file prior to showing it. Otherwise, it may be better to give the user the ability to opt out.
Despite these drawbacks, researchers are likely to discover that video surveys are an invaluable addition to their survey repertoire. If the goal is to capture a well-rounded view of consumer insight, video surveys can provide an efficient and cost-effective platform from which consumers can express their opinions.
Where to take video surveys
There are a number of survey sites who offer video surveys to their members. These include the websites below. Incentives will vary per survey provider, but will typically be cash paid to PayPal accounts, or e-gift cards to retailers such as Amazon, Starbucks, Target, etc.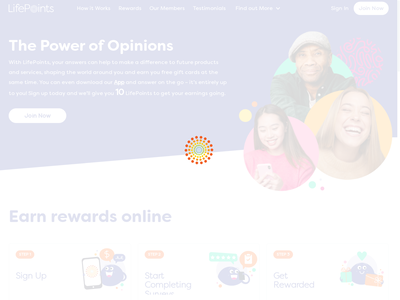 LifePoints
Take part in video surveys, mobile surveys and regular paid surveys with LifePoints. A huge variety of rewards are available from the LifePoints Catalog.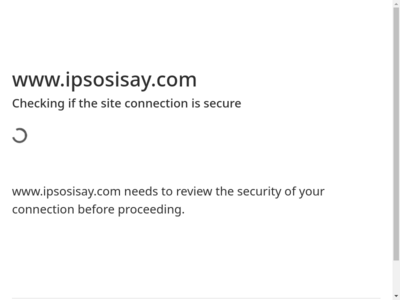 Ipsos iSay
Take video surveys, participate in focus groups and more with Ipsos. Get paid by PayPal, via e-gift cards, or choose a pre-paid credit card.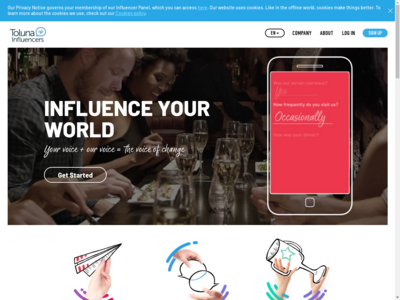 Toluna Influencers
Take surveys including mobile and video surveys and earn a wide variety of rewards (cash, gift cards, etc.). $10 minimum account balance required to request rewards.
Remember that in order to participate, you'll need either a mobile phone that has a working front camera, or a computer with a webcam.
» Full list of video survey providers
Sources:
1. https://explorable.com/types-of-survey
2. https://www.youthsight.com/video/five-reasons-cant-ignore-video-surveys-longer/
3. http://qualnow.com/2017/04/what-are-video-surveys/
4. http://www.encyclopedia.com/social-sciences/dictionaries-thesauruses-pictures-and-press-releases/observer-bias
5. http://www.encyclopedia.com/social-sciences/dictionaries-thesauruses-pictures-and-press-releases/interview-bias
6. https://forum.surveypolice.com/index.php?/topic/10012-video-surveys-love-emhate-em-and-why/