If you've ever participated in a participated in a focus group, you might be surprised to learn their history and how they originated. Although in-person focus groups are over 50 years old, online focus groups are have only been around for around 10 years, though are gaining in popularity.
#1. Focus Groups Have Roots in the Military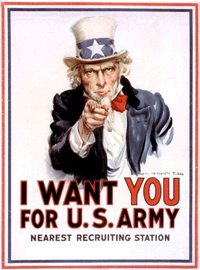 Focus groups first gained popularity in the 1950s with the help of sociologist Robert Merton. Together, he and sociologist Paul Lazarsfeld tried evaluating radio programming for the U.S. government's Office of New Facts and Figures. Responses from listeners were recorded by Lazarfeld as Merton helped guide listener interviews. This is believed to be one of the earliest attempts of the 'focused group interview', or what we now call the 'focus group'.
Robert Merton was also part of one of the first detailed accounts of the use of group interviewing (or, focus groups) which was conducted during World War II by the Americans. Using interviews as a tool to examine the persuasiveness of the US army's propaganda efforts, these focus groups showed sociologists how with a little guidance, people could identify the exact reason certain scenes, lines, or phrases from propaganda films could make them think or act in a certain way. This information was invaluable to the government who was trying to promote World War II.
#2. They Helped Highlight the Psychological Effects of AIDS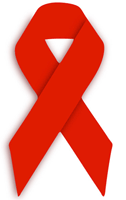 Research on homosexuality had little input from gays up until the mid-1980's when a group of researchers set out to study the impact of AIDS on gay men.
Because of homophobia (don't forget, homosexuality was still classified as a mental illness by the World Health Organization up until 1990) and past researcher bias, gays mistrusted psychologists so these researchers needed to create a safe, comfortable environment where gays felt they could express their opinions.
Enter the focus group. By first being transparent about the reasons for their research, and then encouraging gay men to freely talk about an emotional subject that affected their community, for one of the first times in history, researchers were able to overcome their limited knowledge about the gay community.
This ground-breaking research gained insight into the lives of gay men and the vulnerabilities and fear they felt from heterosexuals during the AIDS crisis. Among other concerns, it also highlighted the resentment they held towards the medical community for not taking the disease seriously until it became more prevalent in heterosexual communities.
#3. They Showed How Boys Often Say the Darndest Things
In 1994, researcher Daniel Wight studied how adolescent males talked about their relations with the opposite sex and how their sexual identities were shaped. He found that when young men were interviewed in a focus group setting, they tended to talk about sex in a way that objectified women and focused on male gratification. These "macho" claims continued to be expressed in subsequent individual interviews.
However, contrast this with a second set of young men who participated in individual interviews and first tended to present themselves as more sensitive to the women's point of view, and then had this sensitivity disappear when these youths participated in subsequent group interviews.
The researchers concluded then, that these young adolescents tended to keep silent about their views and behaviors that did not conform to the norm (i.e. objectifying women) in a group setting. However, these conversations did not always reflect their more private views.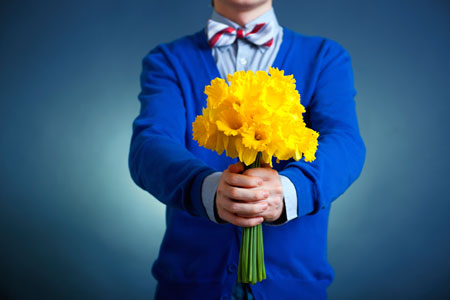 So although more data is collected in a group setting, sometimes it's not entirely clear whether people are acting differently in a group setting versus an individual interview. Focus groups on their own then, or even individual interviews on their own can make analyzing the data collected by market researchers an interesting and very tricky business!
Participating in Focus Groups
There are hundreds of market research companies across the country who have facilities where you can participate in focus groups. However, it's easier and more convenient to participate online. Using Surveypolice Pick-a-Perk, you can find survey panels who offer online survey groups. Simply click the button below.
» Find Focus Group Opportunities
Sources:
http://en.wikipedia.org/wiki/Paul_Lazarsfeld. "Paul Lazarsfeld." 7 Jan. 2014.
https://www.opinionoutpost.com/general/resources/focus-groups. "Focus Groups in the Digital Era." 7 Jan. 2014.
Joseph, Jill G., et al. "Coping With The Threat Of AIDS: An Approach To Psychosocial Assessment." American Psychologist 39.11 (1984): 1297-1302. PsycARTICLES. Web. 7 Jan. 2014.
Morgan DL. Focus Groups as Qualitative Research (Second edition). Thousand Oaks, CA: Sage Publications, 1998.
Wight, Daniel. "Boys' Thoughts And Talk About Sex In A Working Class Locality Of Glasgow." Sociological Review 42.4 (1994): 703-737. SocINDEX with Full Text. Web. 7 Jan. 2014.