This question is something that's frequently asked by people new to online survey taking. How much do online surveys really pay, and are they worth my time? Nobody wants to invest time into something that doesn't pay off (literally), so how much can you realistically expect to earn?
» Skip ahead to find out how much legitimate survey sites pay for surveys
Make $4000 per month taking surveys!
You've probably stumbled across a website or have received an email showing the potential earnings you can make by taking paid online surveys. These 'survey calculators' use enormous figures such as taking 10 surveys daily worth $25+ a piece, to arrive at the suggestion that you can make $3000, $5000, or even $8000 a month taking surveys.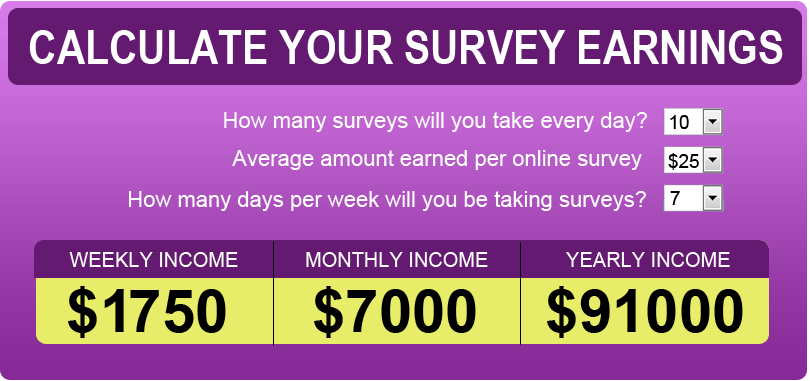 Or maybe you've seen pictures of payment checks like this one from a survey company that is for hundreds of dollars. The dollar amounts shown on these checks don't seem to be Photoshopped, so it must be possible to make huge sums of money taking surveys, right?

Still yet, you may have stumbled upon a sales pages like this, often featuring personal stories of hardship and how taking online surveys for extra cash saved the day: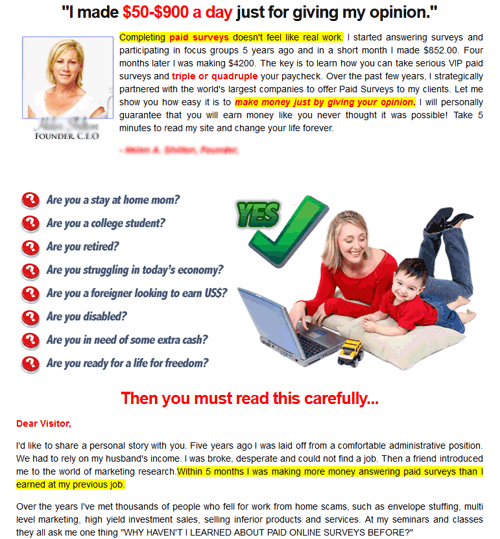 There's money to be made…
Many websites use outrageous claims about earning potential in order to convince their website visitors to either buy an expensive list of so-called paid surveys opportunities for $25-$60, or to suggest that they sign up with very specific paid survey sites that in fact ends up paying the website owner for each person they recruit. The reality is that these website owners themselves are not making money taking surveys, they are making money off the actual survey takers by recruiting them to survey sites.
Convincing people to shell out a couple dozen dollars to purchase a digital list of surveys is lucrative; it only takes convincing a few people per day to part with their money to generate a very nice income for the owner of the website.
And getting your website visitors to sign up with dozens of survey companies? First off, the suggested survey sites are not typically vetted, and the legitimacy of many of the recommended sites is dubious. So-called survey websites that sell user information, and sites that are just plain spammy, are frequently "recommended" by many of these unscrupulous websites. The result is that they earn cash for each person that signs up using a referral link posted on their website, while leaving their recruits/victims with the headache of phone calls from marketers and an inbox full of spam.
Note: We never recommend paying for a list of online surveys sites. The websites in these lists are no different from what we have listed on SurveyPolice (which is offered for free!). Save yourself $30 by never purchasing these!
Is survey taking real and can you make anything taking them?
Although like many things on the internet, the world of online surveys is awash in shysters, it is perfectly possible to earn money with surveys. In fact, there are millions of people around the world doing it. Expect to earn a few dollars per hour taking surveys for legitimate market research companies. Not only can you get paid to your PayPal account, but you can get paid by check, earn Amazon gift cards, and earn a bit of extra income.

You may earn even more if you're invited to participate in taste testing, focus groups or you partake in activities such as product testing (up to $75/hour), but consider these special opportunities, and a nice bonus if you get asked to participate, as the payout on these is higher than normal.
What you can make with a paid survey site will really vary and will depend heavily on which survey sites you're a member of, the survey opportunities they have available, and your own demographic. If you are a professional and have a career in medicine or business for example, you can expect to earn much more than average, especially if you are a member of survey panels specifically for people who hold these occupations as paid surveys for doctors and surveys for business owners are studies that most people will not qualify for.
If you consider yourself an average, everyday Joe or plain Jane, don't fret! There are plenty of opportunities for you to earn PayPal cash, Amazon gift cards, and more. No matter what your age, income level, education, or sex, there are legitimate market research companies out there who would love to you have you a survey taker of theirs.
Who can you trust?
Despite all the scams posted online, there are many legitimate market research companies who provide their members the opportunity to take paid surveys. The best way to find out whether a website is legitimate is to read reviews, and check their social media presence (Facebook page, Twitter account, etc.) to get a feel for them.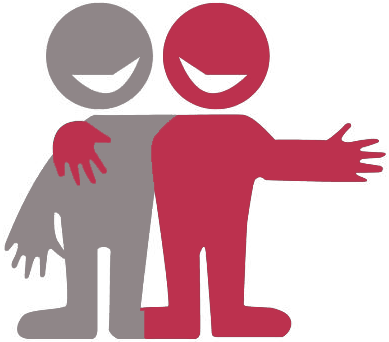 Be sure to watch for red flags such as the promise of unrealistic sums of money, being asked to pay money yourself for access to a list of surveys, and being pressured to sign up for "special offers" or dozens of survey sites. If you see these, you can be assured that what you're dealing with is not a legitimate survey company.
Tip: Be wary of survey review websites that are based on the experience of one person, as these reviews are often very biased. Read reviews from multiple reviewers before making a decision to join a survey panel.
Legitimate market research companies will never suggest that you can make a living taking surveys…in fact, most of the time, they will only provide big ranges as to how much you can make per survey on their site (such as $0.50 – $5.00 per survey). Sometimes they won't state this information at all, because it can really vary so much, as every survey taker will have a different experience with their survey website.
Here at SurveyPolice, our mission is to provide you with a safe environment to find legitimate online surveys. Whether you're new to online surveys, have taken them before, are looking to earn a little side income, are looking for a focus group to join, or are just interested in voicing your opinions, SurveyPolice is here to help you.
Advertised earnings

Some survey sites advertise how much members of their community can make and how much they payout (in both cash or a gift card). Sometimes this is expressed as a dollar amount per survey, or in monthly earning terms. Here is a selection of sites who list how much their survey takers can make:


On Freecash, average user earnings are advertised in terms of how long it takes the average new member to be able to reach their first cash out, and how much users typically earned on the platform on the previous day.
If you get screened out of a survey (that is, you are stopped before being able to complete it), there are some survey companies who will still award you disqualification points. This is a great way to boost your earnings, even when you're prevented from finishing an entire study.
Want a full list of the top user-rated survey sites for your country?
» See all top rated online surveys
---
Related posts: