You may think that there are no easy ways to earn free money, but that is where you could be wrong. While it's healthy to take online advertised earnings with a grain of salt, there are many different survey websites and mobile apps on the market that will pay cash into your PayPal account or give you a gift card for your favorite brand or store.
Providing a little bit of your time to these apps may change how you shop, give reviews, and play games. Earning money in your free time using the knowledge you have gained through your experiences with shopping, gaming, and just life in general is one of the simplest ways to earn online for extra cash you spend on whatever your heart desires.
The first thing you may be asking yourself is, "How does it work?  How can I make money online?" Below, we'll review topics including:
How Does Earning PayPal Money Instantly Work?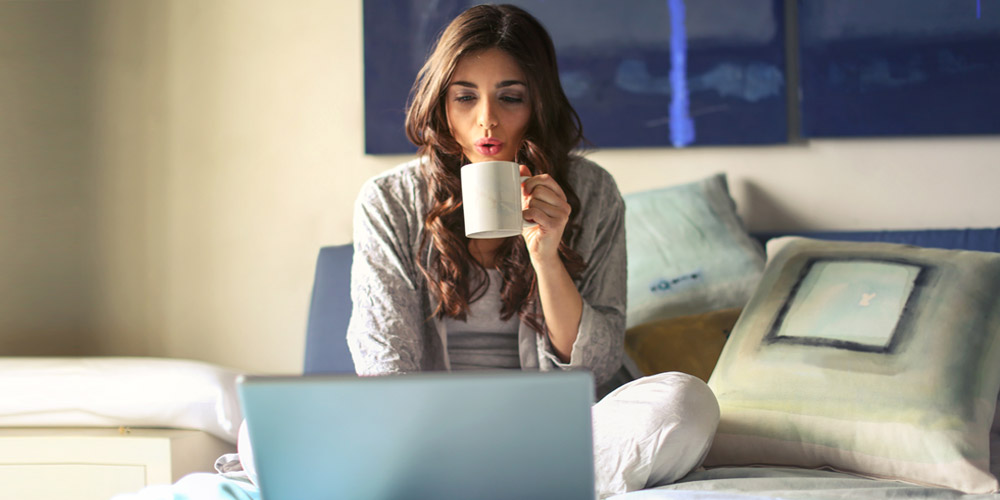 Earning Paypal money instantly in 2022 and earning cash that will be paid out to your PayPal account is as easy as filling out a survey, downloading an app, locking your phone screen, giving your opinion on a topic, or snapping a picture of a receipt from a recent store visit. If you have a phone, can download apps, or visit websites, you can get free PayPal money. And if you like to play games and are open to learning about new games, you can earn cash.
There are also companies called GPT Programs (or Get-Paid-To Programs) that offer reward points, where all of the activities above are bundled together, such as watching videos, answering surveys, completing offers (some paid, some non-paid), playing games, and downloading apps. They keep track of all you do and give you points you can turn in to earn a cash payout.
If you're unsure about a program, all of these apps and websites have FAQs, Help pages and Terms and Conditions listed on their websites which should help answer any additional questions you may have. Each of these companies however, wants to hear what you have to say, and are willing to pay you for it, so find ones that suit you best to start getting that free PayPal cash.
How Often Can I Get Paid?
This really depends on the website you use. Every survey website and GPT Program has a threshold of points or cash to reach before you can exchange them for real money. They typically have a minimum payout set at $5-$20, and once you hit that threshold, you can receive gift cards or PayPal cash directly into your account.
Some of these services offer a free sign up bonus for registering, such as an immediate account credit in dollars or points. Simply sign up with the websites and follow the instructions (like confirming your account via email) to receive the bonuses.
Sites that offer joining bonuses include:
Branded Surveys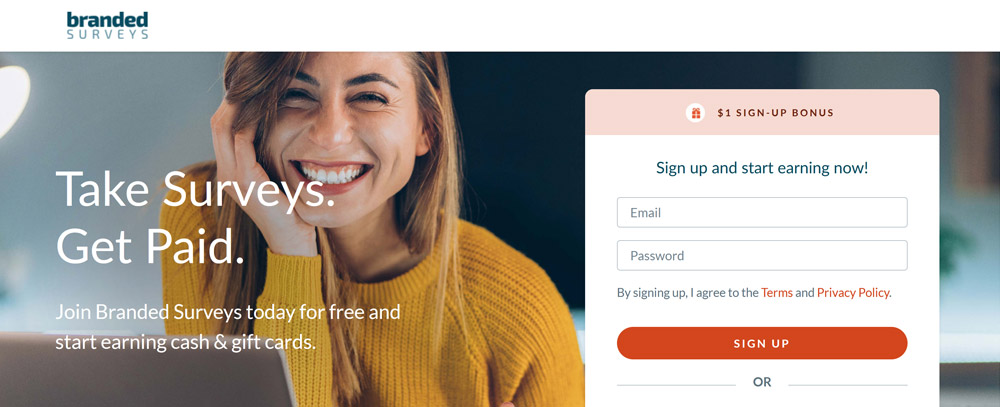 Branded Surveys pays cash and gift cards for taking paid surveys and referring friends. Get paid within 48 hours of your cash out request. USA, UK, CA residents only. Joining Bonus: 100 points ($1.00).
Swagbucks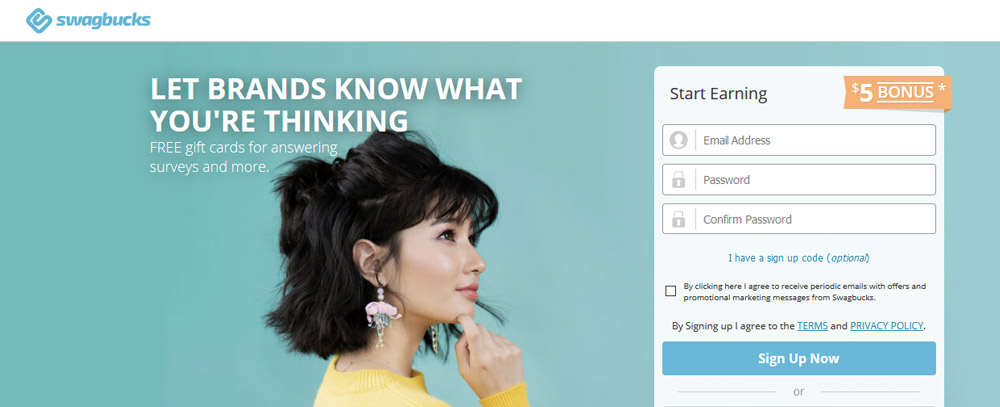 Swagbucks offers paid surveys, videos, micro-tasks, coupons and more that you can complete to build up a balance that you can then exchange for PayPal payments or e-vouchers. Joining Bonus: $5.00 is offered to new members.
PointClub

PointClub offers fun and interactive online surveys in exchange for PayPal payments and gift cards (with over 80 options to choose from). USA residents only. Joining Bonus: $5.00 account credit, just for joining.
In addition, some sites also offer referral bonuses where if you get your friends to sign up and earn points, you can make a percentage of their cash from them as well.
Online Surveys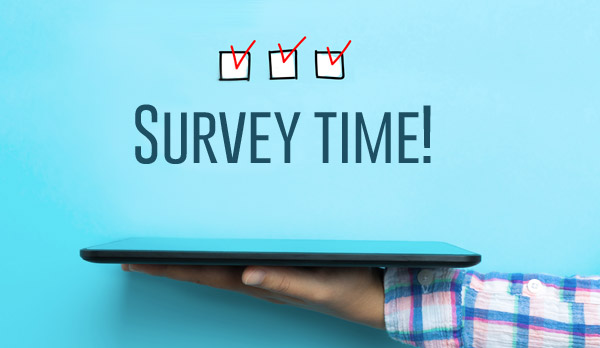 If you want to get free money by sharing your opinions, then are some websites you might want to start off with. They each offer paid surveys among their ways of earning free PayPal money. Simply take surveys to earn points, and redeem your SwagBucks, Survey Junkie or Opinion Outpost points for gift cards, or get cash directly into your PayPal account.
Drive changes in your favorite companies as well as making money online. The gift cards can be for Amazon or for many of your other favorite stores and brands. All of this can be done in your spare time – simply fill out as many surveys for money as your schedule permits to earn these rewards.
Starter paid survey sites include: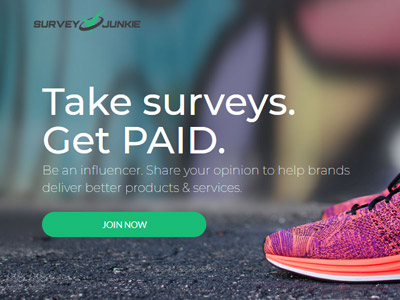 Survey Junkie offers short surveys you can take on your computer or using their mobile app. Their site is super-easy to join and new surveys are posted almost every day to their website. They offer PayPal, bank transfers and a few gift card options.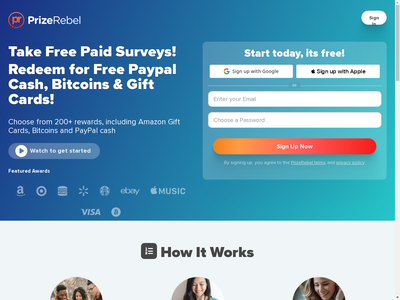 PrizeRebel is a site where you can take surveys to earn gift cards and PayPal money. Sign up for certain brands and companies so you can specialize your surveys to match your interests. Use a computer, tablet, or mobile device to participate and earn $5 before you can schedule a payout to your PayPal account, if you would rather have free money in your PayPal account as opposed to gift cards.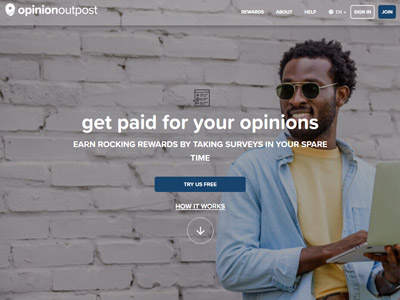 Opinion Outpost has been around for a long time and pays in PayPal, Amazon e-cards, or iTunes e-vouchers. You can take surveys, do product tests and participate in diary surveys directly on their platform.
Paid surveys are considered one of the easiest ways to earn free PayPal money. All it takes is a little time and your knowledge of the product or service that is the subject of the survey, and your opinions will help shape the future of that brand and company. Companies want to be in tune with you and want to be what you are looking for as a consumer, so they are willing to pay you (through surveys offered on online survey sites) so that you will be more likely buy their products and services in the future.
How Much Can I Earn Monthly?


Every service is different, but what they do have in common in that people who spend their spare time answering surveys, playing games, uploading their receipts, and watching promotional videos can earn anywhere to a few dollars to a few hundred dollars per month. What this fully depends on is how much time and effort you put into these activities. If you shop regularly at a certain store, try looking up that store on the GPT Programs you use to see if that store is listed in a cashback list. If so, do your online shopping for that store using the GPT Program so that you can earn 1-10% of your purchase back in the form of credits.
For the in-person grocery shopping you do, try programs like National Consumer Panel or ReceiptPal where you can either scan barcodes of the products your purchase, or take pictures of your actual shopping receipts, in order to earn rewards. And if you're sitting down and watching your favorite show on YouTube or Netflix, crack open your laptop or phone and visit SwagBucks, Survey Junkie, or Opinion Outpost and answer surveys while relaxing, to earn Amazon gift cards or PayPal cash.
Sites where you can earn rewards for grocery shopping:

National Consumer Panel offers a mobile app you can use to scan barcodes on your grocery shopping purchases. Each time you scan, you'll earn reward points which you can then redeem for your choice of prize in the NCP rewards catalog. Open to US residents only.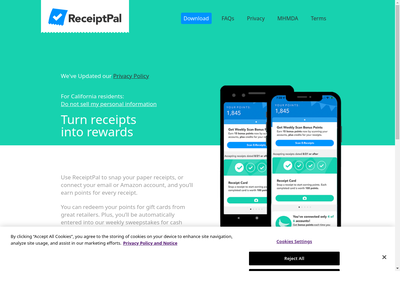 ReceiptPal gives you the opportunity to earn rewards for shopping as you normally would; simply take pictures of your receipts using their mobile app and earn rewards.
You can also try watching paid videos while your playing games on other devices, or play games that SwagBucks suggests so that you can earn you points and bucks. You will be rewarded for your time, and the more offers you fulfill, the quicker you earn points, and the more free PayPal money you will earn.
Remember that if you choose to get gift cards instead of PayPal cash, not to worry, as most gift cards are electronic; you will simply receive a link in the form of an email, where you redeem the gift card. A secure code will be provided which you can then input into the website of the retailer where that gift card is accepted online. Either way, PayPal or a gift card is a secure choice for any purchase you are looking to make. Make your free time worth it.
Earning PayPal Money With No Minimum Payout
Some sites have payment thresholds which may take some time to reach. Whether you need a minimum account balance of $10, $20, or even $50 in some rare cases to get paid, means that it could take a few days or weeks to earn enough to be able to request a payout. If you're looking to earn Paypal money with no minimum payout, there are a few select sites which will pay you with as little as $0.01 in earnings! These sites are few and far between, but do exist!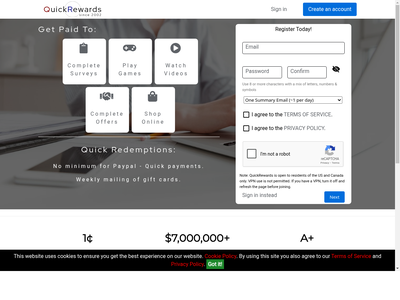 QuickRewards Network is a platform where you can earn cash for taking surveys, watching videos, visiting websites, playing games, shopping, completing offers, and more. Get paid to your Paypal account with as little as $0.01 in your account!
Note: although Pinecone Research offers payments with no minimum cash outs, they no longer offer PayPal as a payment option. Instead, they now offer bank transfers for cash payments.
Instant PayPal Money


If you're looking for free paypal cash instantly – that is, you don't want to wait to get paid, there are a few options. One such option is SuperPay.me. This site offers surveys, offers, trials and more, in exchange for points and cash that can be redeemed for PayPal cash instantly. As per the screenshot above, most PayPal payments will be issued within just a few hours of request, while some users report receiving their payments truly instantly!
Bonus! SuperPay.me is available internationally.

Another option for how to get free paypal money instantly is PrizeRebel. If you're a Gold member, after requesting your PayPal payment, you'll receive the cash deposited instantly into your account. Becoming a Gold member is not difficult. You simply need to earn a lifetime grand total of 4500 points (equivalent to $45). You can achieve this by passively watching videos, referring friends, or more actively by doing things like taking surveys, entering in free promo codes, etc.
Free Money Without Taking Surveys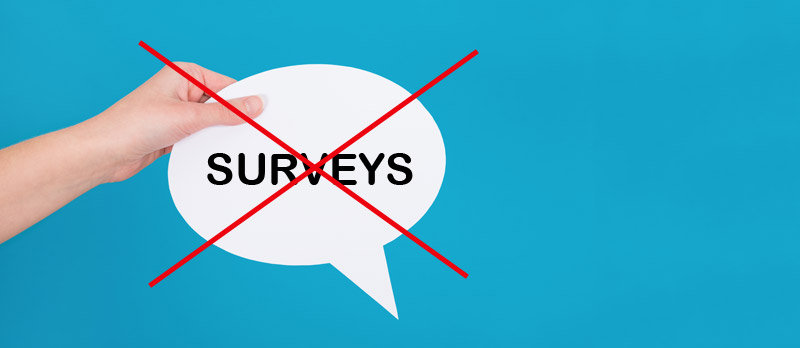 One of the big draws of all these services is the surveys they offer. Companies want to know your opinion of their brands, but they also want to promote themselves to you. Watching promotional videos on SwagBucks and QuickRewards Network is a good way to passively earn money, and as an added benefit, you might even be introduced to a product or service you didn't know about and are interested in.
Watch videos for cash on sites including: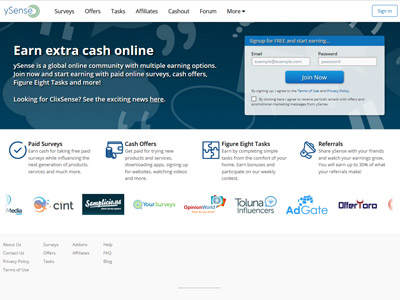 ySense offers payments via PayPal, Skrill, Payoneer (as well as gift card options) for watching online videos, doing micro-tasks, completing online surveys, referring friends to the platform and more. Read reviews for ySense here.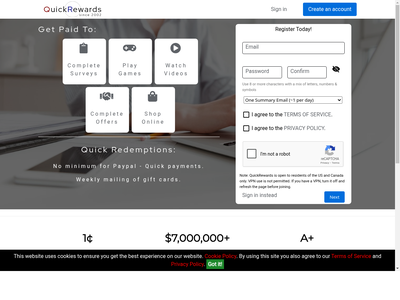 QuickRewards Network offers videos in addition to other earning opportunities posted on their platform. You can cash out your earnings with as little as $0.01 in your account!

Earnably offers PayPal payments, as well as tons of gift card options as compensation for watching videos, completing offers, entering in free promo codes, referring friends and more.
If you like playing online games, then check out the games in the 'offers' sections of GPT websites to find fun, new games that you can download onto your phone or computer, and get paid while playing. Just make sure you fulfill the terms of playing the game and make sure your download/click registers with the site. One of the biggest mistakes made by people who try to make money this way is that they do not pay attention to the stated requirements when they click the link; most games require you to play to a certain stage or level before it triggers your payout. Play those games, beat up those monsters, pass those levels, enjoy your time, and earn free cash for doing so.
Some games may keep track of how much you play the game and whether or not you click on ads within the game. Who knows, you might just find your next favorite game and earn free money and get paid cash to PayPal just for playing!
Watch those videos, go shopping, play games, like you normally do, but don't do those things for free. Get paid for your time by going through these free money apps listed here. It only takes a few minutes to start, and then you can earn free PayPal cash while going about your regular day. Use the rewards you earn to get Amazon gift cards or another reward of your choosing.
Finding Trustworthy Sites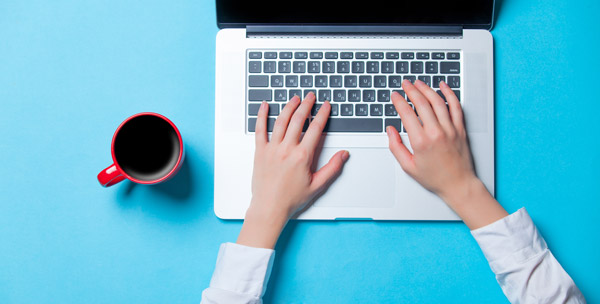 There are a lot, of sites out there promising rewards, gift cards, free PayPal cash, and points that are trustworthy, but there are many more sites out there that are problematic and that you have to be careful with. If any site instructs you to pay to sign up for their "exclusive" surveys that will pay you a lot of money, exit the website as quickly as you can. Remember that no reputable survey site will ask you to pay to earn free PayPal cash, or have you sign up for free paid trials (which then turn into monthly paid subscriptions which you forget that you signed up for).
When signing up for paid trials, it's advisable to steer clear from them unless it is something you are already paying for, or have done your research and want to subscribe to anyway.
Either way, with GPT Programs in particular, make sure you set up a secondary email account that you can use to register for these types of websites. Instead of using your personal email account and setting up a spam filter, separate things out into a separate email 'spam' account so that you can go through the offers without having them blend into personal emails. This way you won't miss out on some potentially great ways to make cash; simply let the emails amass in the secondary email account, and click on the links and surveys you want to take, without the worry that you might miss one due to an overzealous spam filter.

Need more information on GPT Programs? Consult our Ultimate Guide to GPT Programs.
Final Thoughts
By following the advice outline here, you are setting yourself up to safely earn rewards points that you can turn into gift cards or PayPal cash that you can use for whatever suits your needs. You can even take that cash and pay for goods and services that will become even more cash. Turn it into a revolving door of PayPal money.
Once you find a site or sites you are comfortable with, make sure to do all you can and want to make money. But be sure to do so in moderation, as with many online programs, it's easy to get burned out. These companies want your continued loyalty to see how you react with the changes they make over time, so being able to fill out surveys, watch videos, download apps, and play the games they promote will show them which direction they should be moving in. You will help them accomplish what they set out for in paying you for your opinion and knowledge, as long as provide them with the best information you can on how they are doing.
So get out there, earn that PayPal cash, earn those Swagbucks, those reward points, that gift card to Amazon, and make a change with your opinion, your life, your knowledge, and then buy yourself something nice!
» Find all Survey Sites that offer PayPal