It's never fun waiting to get paid. Whether it's from a job or from a GPT site, receiving cash rewards as soon as possible is always ideal. After all, you worked for that money, so why should you have to wait to receive it?
While some survey sites can make you wait a couple of weeks to receive your reward (though some do pay instantly), GPT sites (perhaps surprisingly), more commonly pay instantly. And when we use the word 'instant', we truly mean within a few minutes, or sometimes even seconds, of hitting the cash out button.
» Skip ahead to find GPT Sites that Pay Instantly
How GPT sites work


If you're unfamiliar with GPT sites, they are Get-Paid-To websites which provide a wide variety of methods to earn cash and rewards such as gift cards and cryptocurrency. Activities can include things like taking surveys, playing games, doing micro jobs, watching videos, getting cashback from shopping, and more.
These sites are essentially all-in-one platforms that merge different types of online activities into one central spot. Once you've earned a few dollars (usually $1-$10), you can 'cash out' your rewards. While most sites will issue rewards within a reasonable time frame, if you're looking to receive them asap, here are a list of websites that allow you to do just that.
GPT sites that pay instantly
Below is a list of instant paying GPT sites that pay either immediately or within 1-2 hours of requesting payment:
Freecash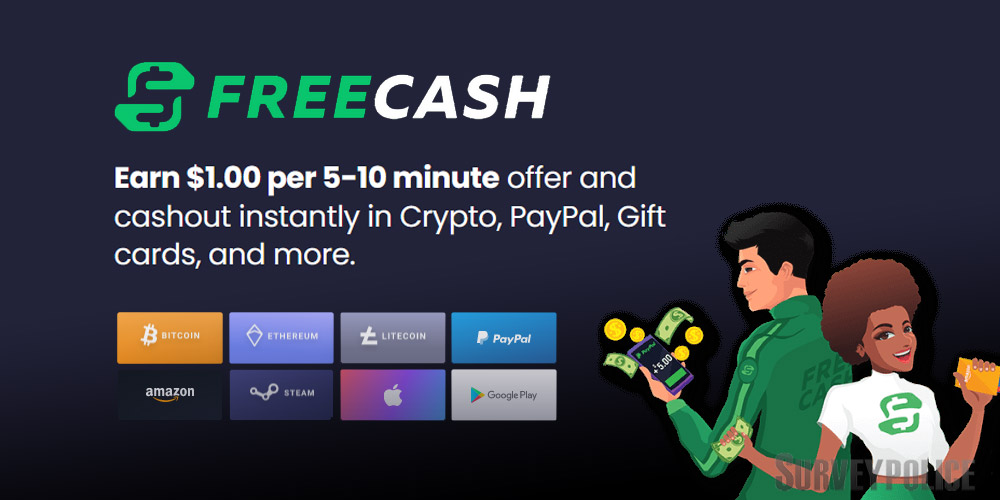 Freecash is one of the fastest paying sites around and also has one of the lowest cash out minimums of any site on our list. Take surveys, complete offers and participate in trials to earn coins redeemable for a wide variety of rewards.
You can redeem your rewards with a minimum account balance of just $0.10 and gift card rewards and crypto payments take just 5-10 minutes to receive, making this one a true GPT site that pays instantly!
SuperPayMe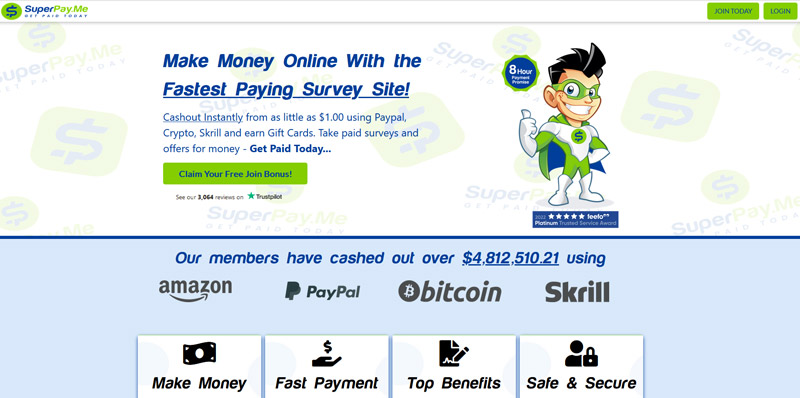 SuperPay.me is also known for its instant payments. It has been around for years and has awarded over $5 million in payments to its members! Whether you're looking to get paid by PayPal, to your Skrill account, in bitcoin or via Amazon gift card, SuperPayMe has a good variety of payment options.
Request a payment with just $1.00 worth of earnings in your account. To build your balance more quickly, look for bonus offers that are posted to the site regularly; you can earn bonuses of 30%-50% by completing surveys from certain providers at certain times.
PrizeRebel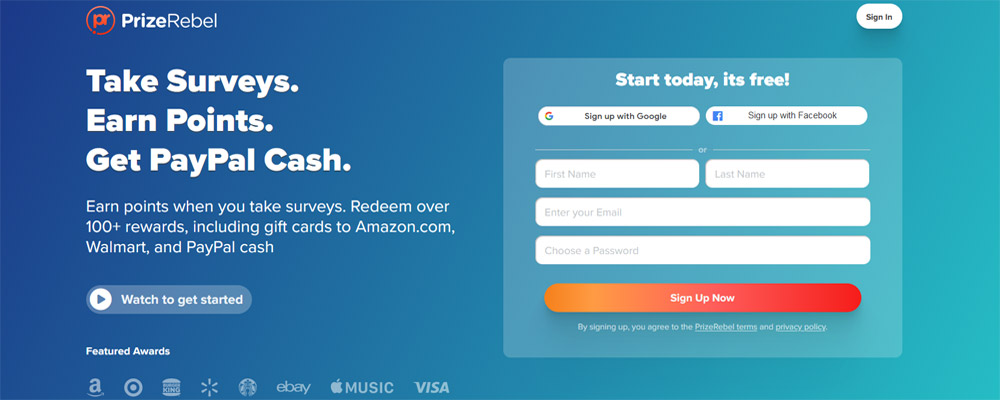 PrizRebel is a popular GPT site where you can request a reward with as little $5 worth of points in your account. Rewards processing is completed within 24 hours, but gold status members and above receive their rewards immediately after request!
You can also request a $2 Amazon gift card for just 200 points, which is easily earned by taking a survey, watching videos, completing an offer, or even referring a friend to the website!
Offernation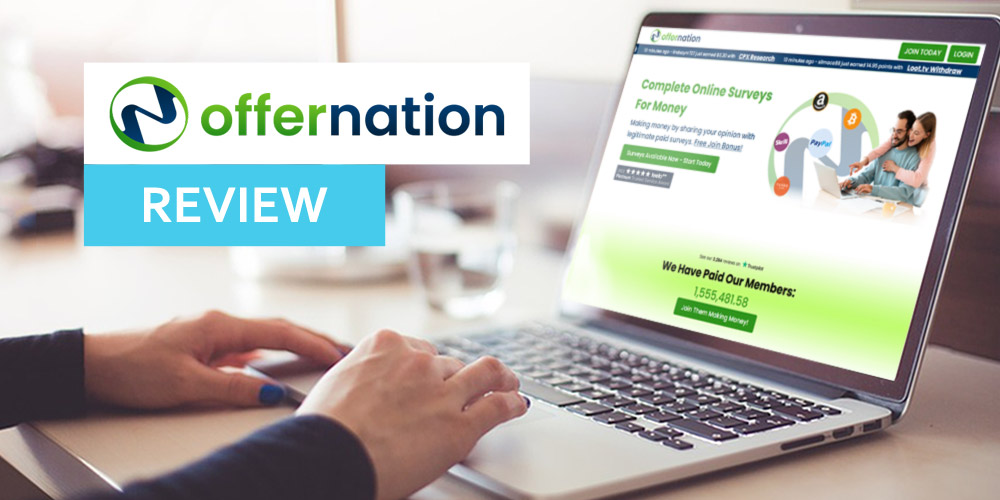 Offernation has plenty of surveys, offers and tasks available to complete at any given time. They also give away $1000 in prizes every month to the 20 highest earning users on their platform.
Cash out instantly via PayPal with just $1.00 in your account or receive a Skrill payment or a bitcoin payment instead.
RewardingWays


Rewarding Ways is an instant paying GPT site where you can earn cash and gift cards for taking paid surveys, participating in paid trials and for completing offers. The site has issued over $2 million in payments to its members and you can cash out as soon as your account balance reaches just $1.00.
InstaGC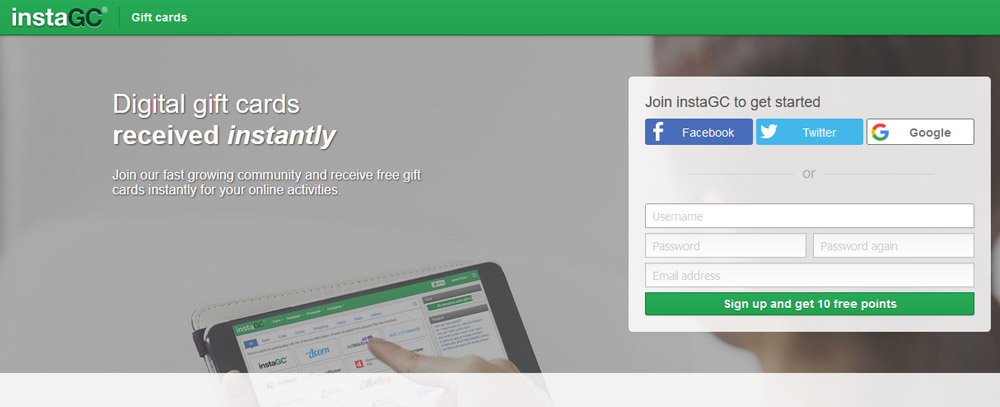 Just as the name implies, instaGC awards gift cards and other rewards instantly after requesting them. They have awarded over 1.4 million gift cards to their members and also offer PayPal and bitcoin payments.
To earn points on the platform, participate in surveys, trials, watch videos, do internet searches, and enter in promo codes for free points. Cash out with just 100 points ($1.00 worth) in earnings.
In sum
If you're looking for an instant paying GPT site, there are plenty to choose from. Although most survey sites don't typically pay quite as quickly as GPT websites, there are some survey sites that pay instantly too.
If you don't like waiting for rewards, these types of sites are a good option to explore, as nothing beats earning cash and then receiving it without delay!
---
Related posts: