Nobody likes to wait, especially when it comes to getting things you've already put in the time taking surveys to earn. Be it cash or a gift card, who doesn't want to receive their earned rewards right away?
» Skip ahead to view sites that pay fast!
Instantly…ish
There are some online survey panels that pay very quickly once you've taken enough surveys to be eligible to request a payment or gift. Survey sites that pay 'instantly' are ones that to us, issue rewards within 24-48 hours of request; although some panels may issue a gift card or PayPal payment literally a few seconds after redeeming it, because times can fluctuate due to it being the weekend, a Holiday, etc., we consider "instantly" to mean within a one-two day period.
Instant paying survey sites
Below is a list of survey panels who meet our criteria to be considered instant rewarding survey sites. Again, actual rewards processing times may fluctuate, but the panels below are generally exceptionally good at paying quickly.
| | |
| --- | --- |
| | Branded Surveys – With just 1,000 points ($10) in your account, you can request a gift card or PayPal payment. |
| | Pinecone Research – No minimums, although you can "bank" rewards if you wish. Get paid when you finish a survey. |
| | Opinion Outpost – Get cash by PayPal or Amazon or iTunes e-gift codes when you have $10 in your account. |
| | Panel Champ – Receive a PayPal payment or Amazon e-gift code with $12.50 in your account. |
| | MySoapBox – Choose from a wide selection of e-gift cards when your account balances reaches $2. |
| | Survey Junkie – Request a $10 PayPal payment and receive it instantly after requesting it. |
| | Forthright – No minimums; once you complete a survey, receive your payment or e-gift card. |
| | Quick Thoughts – with this mobile app, request an Amazon gift code or an iTunes gift code once your account reaches $10 (or £10 in the UK). |
| | OpinionSquare – 1,500 points required to request a $5 Amazon e-card. |
| | PaidViewPoint – Get cash paid by PayPal, or receive an Amazon or Walmart e-card when your account reaches $15. |
| | PrizeRebel – While not a 'survey site' per se, PrizeRebel offers instant payments and e-cards to Gold members. Processing times for other users is still typically within 24 hours. |
| | SurveyTime – With SurveyTime, after completing the profiling survey, every survey you subsequently complete will be automatically pay $1.00 USD to your PayPal account or by e-gift card.. |
| | Consumer Village – Earn $5 worth of points required for an Amazon gift voucher redemption. |
| | Mindswarms – Receive $50 via PayPal for every study that you complete. |
| | Darwin's Data – No minimums; once you successfully complete a survey, receive an Amazon e-code. |
Why slowpokes even exist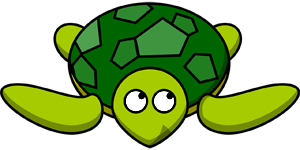 While some survey sites pay lightning-fast, other panels need a few days or even a few weeks to validate responses and issue rewards to their members. These delays are very dependent on the system the panel has in place. They might be using an old set up that requires a person to manually check that surveys have actually been completed, they might need to wait on payment from clients, or they may use a third-party rewards processor who delays things as well.
Ensureyou don't cause a payment delay yourself
If you are requesting a PayPal payment from a survey site, in order to avoid payment delays, ensure that your PayPal account is verified. This is easily done on PayPal's website with the use of a credit card, debit card, or your bank account. Verifying your PayPal account is essentially like verifying your identity. Although not all survey sites require that your PayPal account be verified, many do, so to avoid any potential unforeseen delays, verify it so you don't have to worry.
Remember: Survey panels who issue rewards slowly are no less legitimate than ones who pay instantly. The only real difference is your level of patience!
Read full reviews for survey sites
If you're unsure about the survey sites above and want to find out what others have to say about them, take a look at our survey panel rankings. These rankings are 100% determined by users, and are based on more than 16,000 user reviews.
» Find survey site reviews on SurveyPolice
Sources:
https://www.paypal.com/gf/smarthelp/article/how-do-i-verify-my-paypal-account-faq619