Some survey sites offer daily opportunities to take online surveys, and others require their members to wait until they are emailed survey invitations. If you're keen on earning as many rewards as possible in the shortest timeframe possible, then read on.
Daily poll sites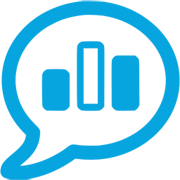 Some sites such as Tellwut and Toluna Influencers offer their members the opportunity to create their own polls for other members of the community to vote in. Creating a poll on these website will earn you points, and so will taking other member's polls. These quick, simple questionnaires are very easy to take and can help boost your earnings while you wait for longer surveys to become available.
Survey routers
If you've been taking surveys for a while, you may or may not have come across survey routers. Some panels offer a spot where all of their available surveys are listed in one central location. Unlike their regular survey panel, which you have to join to take surveys from, survey routers allow you take surveys without joining the survey panel themselves.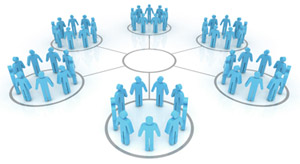 Routers also often link across multiple vendors, which means there is often an endless supply of surveys to take on the platform.
Answering surveys through survey routers are often best done through GPT websites that specialize in surveys. Some well-rated options are PrizeRebel and Swagbucks. You'll have the opportunity to earn points and rewards directly from the GPT site for participating, but you'll also have the added benefit of having them act as a liaison in case you experience technical difficulty taking a survey or getting properly credited for it.
If you do decide to go the GPT site route, you'll find dozens of survey routers are available and you'll therefore never be short on finding surveys to participate in.
Other tips for taking daily surveys
Even though surveys are typically emailed as they become available, there are a few ways you increase your chances of participating in studies on days you're looking for additional studies:
Log into your favorite survey sites to check if studies are available. Some sites, such as PaidViewpoint, don't email all available surveys. Log into your account to see if some of some of these hidden gems are listed.
Download a survey app to get notified of surveys on your phone. Sites who offer these include Survey Junkie and MOBROG. Push notifications are typically faster than email, so if a survey panels has a survey available, you'll likely get notified of it sooner if you download their app and can take it directly from your phone.
If you haven't received a study in a while, log into those specific survey panel accounts and update your profile information. This will notify the survey panel that your account information is now up to date, and if things such as your buying habits, or family situation have changed, it may even mean you'll receive more future studies.
» Find all survey sites who offer daily surveys