In our technological time, it is easier than ever to make money without leaving the comfort of your own home. One way to do this is by completing online surveys. Brands of all sizes rely on the preferences, likes, opinions, and shopping habits of consumers to design new products or to find unique marketing methods that reach their target customers.
» Skip ahead to see which online survey sites pay
The importance of online surveys to the consumer industry
Many people wonder, "Do online surveys for money really work?" The answer is yes, but it is important to first consider why they are important and who pays money in return for consumers to complete surveys. When you fill out surveys, you are doing much more than providing your opinion on a product or service. You are giving large brands valuable information that will help them shape their business and marketing strategy.
In return for sharing your thoughts with brands, you can make some extra money and work in your pajamas, right from the comfort of your couch. You can also work whenever is most convenient for you, which makes it a great secondary income for college students, retired seniors, or anyone looking to make a few extra dollars taking paid surveys. If you have children at home, you also can fill out surveys when your children are napping.
Brands rely on surveys for many reasons, including:
By paying consumers a few dollars in cash or a reward such as an Amazon gift card to complete surveys, brands can gather data without the risk of rolling out a product or service that could cost them millions. Surveys can be a more affordable way to test the product or market ahead of time. They can also help brands make edits or adjustments that are more likely to resonate with the consumer.
These companies offer surveys that pay:
While there are a lot of great websites that allow you to complete online surveys for cash, there are a few top ones that are popular among survey takers.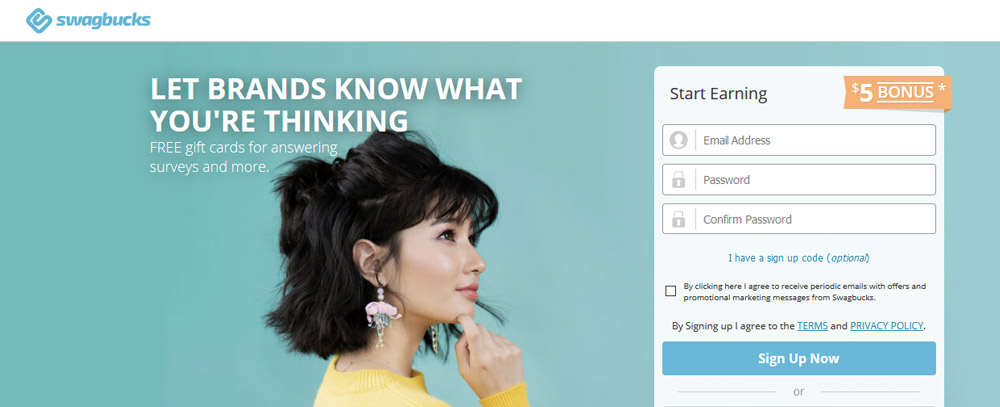 Swagbucks: Swagbucks is one of the most popular survey sites for earning extra money. In addition to fair and fast cash payouts, they also have a large number of available paid surveys at any given time. When you complete surveys with them, you are rewarded in the form of Swagbucks (SB's). SB's can then be turned in for gift cards to many top retailers like Amazon, or cash through PayPal.
» Visit the Swagbucks website and get a $5 joining bonus!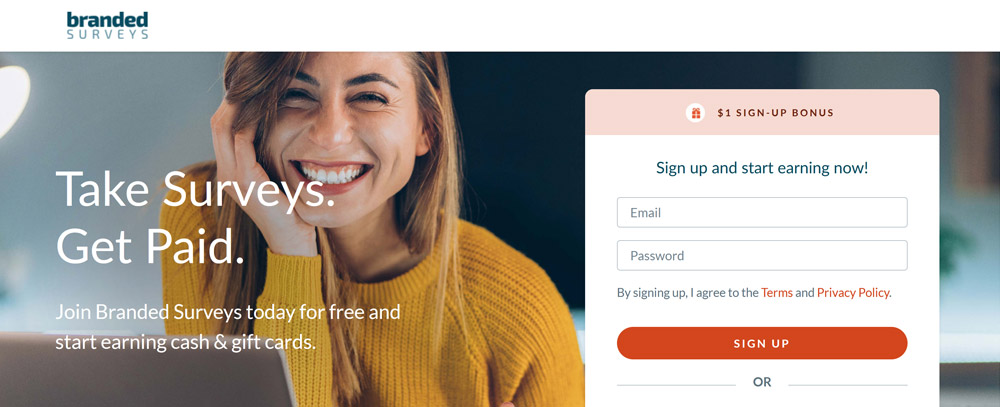 Branded Surveys: Branded Surveys offers surveys, daily polls and a referral program which can help you on your way to your first (and easy-to-achieve) $5 payment. Tons of gift cards and cash options (including Paypal and bank transfers) are available.
» Visit the Branded Surveys website and get a 100 point ($1.00) joining bonus!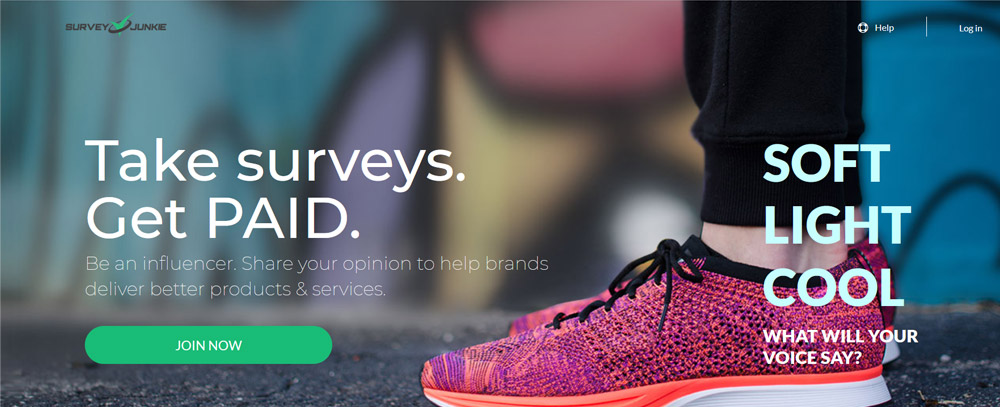 Survey Junkie: Survey Junkie matches survey-takers with surveys based on their demographics and buying habits. You will earn points for each survey you complete through Survey Junkie and you can then trade those points in for Amazon gift cards, Target gift cards or a cash payment through PayPal.
» Visit the Survey Junkie website to join the community.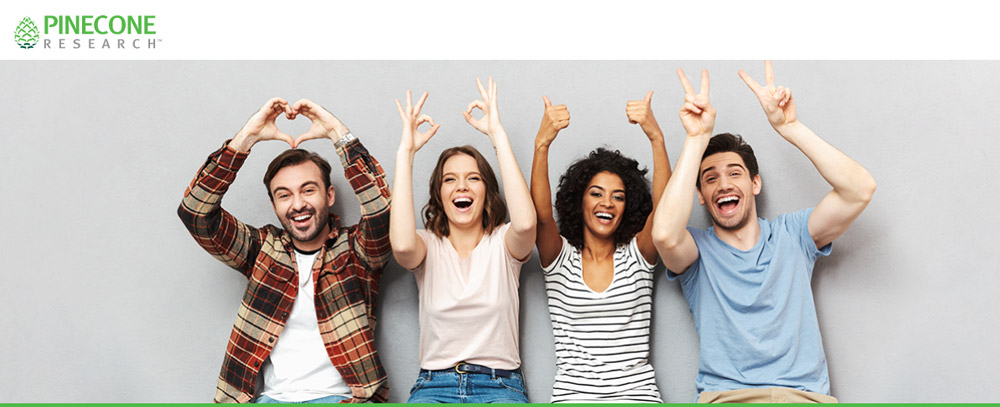 Pinecone Research: Pinecone Research is a highly respected and established survey website that offers surveys, product testing assignments and more. They pay a flat $3 per survey which can be redeemed for cash or gift cards.
» Visit the Pinecone Research website and earn $3 per survey!


PointClub: PointClub offers a highly interactive experience where you can complete surveys and polls for a massive variety of rewards. Over 80 gift card options are offered, in addition to cash paid by PayPal. The site is available to USA residents only.
» Visit the PointClub website and get a $5 joining bonus!
Some additional survey panel options include:
Of course, you will find that there are many more paid survey sites that allow you to make money online. But the ones listed above will help you on your way to receiving your first reward.
It can feel overwhelming initially to choose which online survey companies to sign up with, so choose several survey sites that appeal to you most and test them out. Remember that you can complete as many or as few surveys as you wish – you're always in control and can decide which studies are worth completing.
How to maximize your income when you complete online surveys
Different survey sites pay different rates. Some are easier to make a few extra dollars with, while others require you to fill out survey after survey with little compensation. Fortunately, there are a few tips that can help you maximize your money earned.
Take the highest paying surveys first.

It can be helpful to take the highest paying surveys first, especially when you have more than a few available to you. You can calculate the payout by dividing the number of reward or bonus points you'll get by the amount of time it will take you to complete the survey. Many online survey sites give time estimates, so you can consider how much you earn hourly on average.
Check for new surveys often.

The best way to maximize your income from paid survey sites is to set aside time every day to take surveys. If you don't have any surveys available, then you can use that time to sign up for new survey sites – ones that may potentially offer surveys more frequently. Bonus tip: look for survey sites that offer sign up bonuses to earn your first reward sooner.
Be honest.

The more information that you provide in your profile, the more likely that you'll be matched to a survey. It is also important to be honest with your answers. Quickly answering in an attempt to increase your cash earning could end up disqualifying you from the survey panel.
Sign up with multiple sites.

You can maximize your perks by taking advantage of a few of the best online survey sites. You won't qualify for every survey on every survey site so by using multiple survey clubs, you have more opportunity to earn more through cash or Amazon gift cards.
If your goal is to make money with survey sites, then dedication is key. Sticking to a consistent schedule and checking often for new survey opportunities will give you greater earning ability.
How much you can expect when taking online surveys
The payout for surveys varies depending on many factors including the type and length of the completed survey. Some brands will pay a couple dollars for a few minutes of your time, whereas others might pay much higher, (between $50- $100) for much longer survey. On average, you can expect to make between $0.25 and $5 for each survey.
Every survey you take will state how long it will take to complete, the topic of the study and how much cash you will earn for completing it.
How to accept payment and plan for paying taxes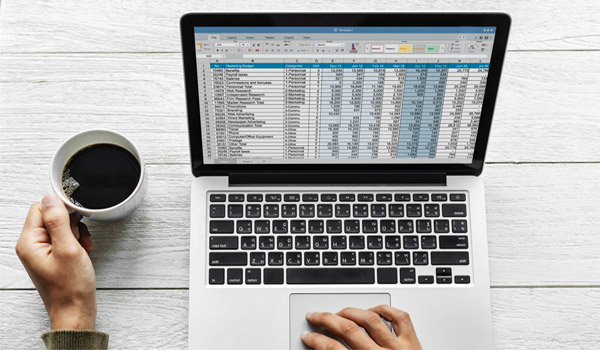 The process of how you'll receive payment and how much you'll have to set aside for taxes will depend on the site you choose. You might decide to try out a few different survey sites until you find one that you like, or some survey participants prefer to sign up for multiple so they have a wider range of surveys available at times.
Payment options
One of the first steps when signing up for a paid survey site is to fill out your profile, which will include your payment information. Some brands may choose to pay you via check or bank transfer whereas others (more commonly) will pay via PayPal. Additionally, some survey sights will offer their survey takers the option to redeem points for Amazon gift cards or other brand gift cards like restaurants or major retailers. In some cases, you can get bonuses for choosing this option.
Getting paid by PayPal
If you choose to receive cash through PayPal, you'll need to set up an account. Creating a PayPal account is easy and can usually be done in minutes. You will need to connect your PayPal account to your bank account and email address or have checks mailed to your address. It can also be helpful to create a designated email just for your survey sites. Hopefully, you will get a lot of invitations to surveys and you don't want them to flood your normal email inbox. You can use this new email address to sign up for PayPal.
Paying tax
Just as with any income that you earn, you will also want to account for paying taxes. It can be helpful to track all income you make, whether it is in the form of a check, PayPal, gift certificate – basically anything that has monetary value. This will make it easier to add it up during tax season. Fortunately, you likely won't owe any taxes unless you make over $600.00, but everyone's tax situation is different so it is important to keep track of your records.
How to choose a legitimate survey company
While there are many legitimate survey companies online, you should always be careful that you're working with one of the reliable ones. Reliable survey companies pay you to take surveys, meaning that you should never have to pay them to work for them. Never share your credit card information with a paid survey site. You should ensure that you're working with a legitimate company by reviewing their track record and user reviews. Find out how many survey takers are signed up with them and how long they have been in business.
It is also a good idea to install anti-malware on your computer before you begin to research survey sites, as scams do exist. Legitimate ones will not spam you with ads or put you at risk of a virus, but if you fall into one of the questionable ones, anything is possible.
In Summary
Taking surveys online is an easy way to supplement your income. All you need is a computer and internet connection to get started. You can use the extra cash earned to pay down debt or to earn some extra spending money for you and your family. Earning extra money online as a survey taker is a great work-from-home position that can also help you with earning gift cards or free products.
» Get the full list of online surveys for cash
Sources:
1. https://www.wordstream.com/blog/ws/2015/07/10/brand-awareness
2. https://searchcustomerexperience.techtarget.com/definition/brand-recognition