Need to make some extra money relatively quickly? Not to worry! The internet has provided us with so many easy ways to make money fast, and there are plenty of offline opportunities likely to be available to you too.
Our list of the easy ways to make money fast will explain how these side hustles work, and give you some expert pointers to get started so you can have extra money in your pocket.
The best thing about this list is that it's unlikely to take too much time to get started. For many of the suggestions, you may not even need to be particularly talented or possess certain skills. Still, the more effort you put in, the more money you can make.
With that said, let's dive into the list.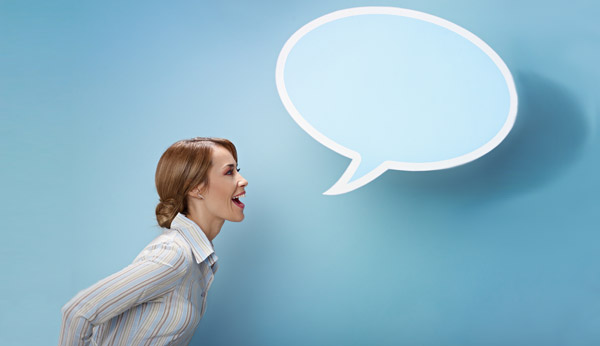 1. Become an online survey taker
There are a number of websites that will pay you for answering surveys. It really is simple as it sounds! You get paid to offer your opinion on various subjects from the comfort of your own home.
The amount you'll earn per online survey will depend on your choice of website and the estimated length of the survey or assignment.
There's nothing stopping you from signing up for multiple paid survey websites, however if you're looking for just one site to get you started, consider Branded Surveys. This website runs particularly smoothly, offers an attractive interface, and even provides a $1 joining bonus (you can cash your earnings with just $5 in your account)!
Tellwut is a good alternative. This is one of the most well-established paid survey websites, and offers a joining bonus of 250 points. You can find hundreds of other options here.
2. Write a Kindle e-book
Writing a Kindle e-book isn't as intimidating as it sounds and literally tens of thousands of people have done it.
Do you have a skill or some knowledge that other people might want to acquire? Could you perhaps write 15 pages explaining this? Could you save this as a PDF, upload it to the Amazon Kindle Direct Publishing (KDP) website and convince some of your social media followers or friends to buy it? If so, then you can make money by writing a Kindle e-book.
Of course, the amount of money you'll make will depend on the size of your audience, the depth of your knowledge, the price of your book and its perceived value. But, even if you write an e-book that has modest success, you can generate passive income indefinitely from your one-time efforts. Plus, you can tell your friends that you're an author of a book! 😉
The Amazon KDP website makes the e-book publishing process really quick and simple. There's no minimum word count and you can sell your book for as little as $0.99 if you wish.
If you have some knowledge to share, it's worth making the most of this service.
3. Get a Fiverr gig
Fiverr is a well-known website allowing people to sell their services for as little as $5.
The range of services available is incredible. Some of the most popular services include image editing, copy editing, translation services, original art requests or voice over work.
However, there is a ton of weird and wacky services available too. Things like casting spells, singing songs, drawing pictures – these are things people get paid to do on the platform! If you have a skill that you think people will pay at least $5 for, create yourself a Fiverr account and start advertising.
It can be difficult to stand out in this gig economy when you first get started, but after you get your first few positive reviews from customers, it's possible to build some crazy momentum with this website.
4. Check out Get-Paid-To websites
Most Get-Paid-To websites allow you to make money by answering online surveys, but you'll also be offered a range of other money-making opportunities too.
For example, Swagbucks also pays its users to watch online videos, use its branded search engine and earn cashback with its retail partners (among other activities). Swagbucks is one of the most well-regarded and largest GPT websites and is currently offering a $5 joining bonus for those looking for an extra side hustle.
Prizerebel offers all these same money making opportunities, plus you can even earn by playing online games. This website is most effective for people living in the United States, Canada, Australia and the UK.
5. Learn Affiliate Marketing
Affiliate marketing is the process of promoting someone else's product or service and receiving a commission for every successful referral you make.
The companies you work with will give you a unique link or a discount code to share with your online followers. If a customer lands on their website through your link or uses your code and completes a purchase, you get paid.
If you have a large online audience, you can make some serious money through affiliate marketing. In fact, there is a herd of bloggers and 'Instagram influencers' making a career out of doing exactly this.
These influencers will find companies to work with by approaching them directly (or having their agent do so), but that's not the only way to make money through affiliate marketing.
The average Joe with no social media presence could still make money this way by signing to affiliate marketing programs like Amazon Associates or affiliate networks we recommend.
6. Earn money by writing reviews with Slicethepie
Slicethepie.com launched as a music review website back in 2007. Music lovers could review songs from their favorite genre and earn a few cents for each review they left. It's a fun side hustle, especially when you have some spare time to kill.
The website has grown in popularity over the years and has now expanded so you can review fashion items, tech accessories and more.

Tip: If you love music in general, consider joining the Panel Champ online surveys site. It specializes in providing lucrative music surveys.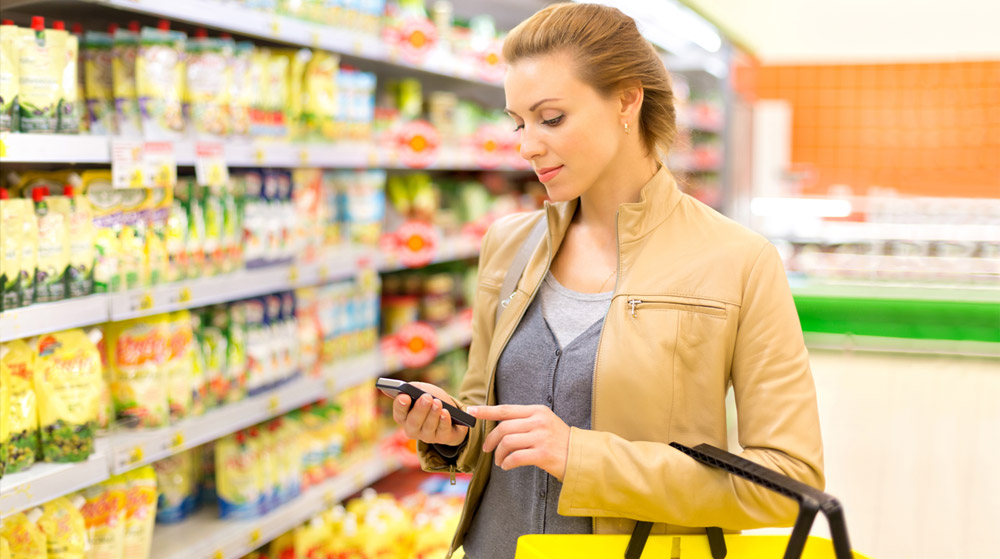 7. Try Mystery shopping
Mystery shopping is the process of shopping at a specific store and writing feedback on your experience. This feedback could be on particular products, the surroundings, the level of customer service or all of this.
You'll need to be registered to a mystery shopping panel in order to become a mystery shopper, which will assign you tasks.
It's not easy to be accepted for major mystery shopping panels like Ipsos or Helion Research, but it's worth a shot as these do compensate you well for your time.
If that doesn't work, consider downloading smartphone apps like Quickthoughts or TGM Panel which pay you for completing surveys or mystery shopping tasks through your phone.
TGM Panel is a particularly fun mystery shopping app, which lets you test websites as well as offer opinions on physical businesses.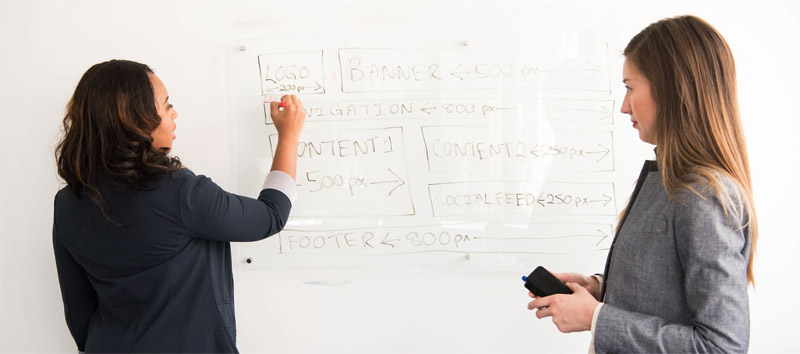 8. Create a course using Udemy
Got a skill or some knowledge you'd like to teach? Are you terrible at writing? Perhaps you'd prefer to make a video course instead!
Udemy provides an online platform that makes it easy to upload an online video course. It might not be a super-quick way of generating income, but you can make good money on this platform if you invest the time.
You don't need to worry about fancy visuals or camera quality. It's the information inside that counts. So, set up your smartphone, explain what you know and upload the videos to Udemy. The website does a great job of showing you how to present the course, so that people will want to buy it.
If you like, Udemy will even promote the course to its members for you, although it takes a bigger slice of your profits in this case.
9. Create and sell your own stock photos
If you're a budding photographer and can think of some creative ways to take photos, you can upload your pictures to a stock image website to make some extra cash.
It's easier to get accepted for a free stock image website like Pixabay or Pexels, although you'll only get paid via donations. However, these donations can help towards your next camera purchase, and if your photos gain traction, they can definitely help build up your profile in the photography world.
If you are skilled enough ton take professional quality photos, you could get paid per download through websites like Shutterstock or iStock. They will take a commission from every downloaded picture, but you can potentially monetize both new and old photos you've taken.
10. Share your internet usage
If you don't mind downloading an app that runs in the background of your phone, you can get paid to do so. Using 'internet meters' as they're called are truly one of the most passive ways of earning a bit of extra money.
Simply download an app such as Nielsen Computer & Mobile Panel app, keep it installed, and let it run in the background. It will collect anonymized data on your internet browsing habits, and you can get cash for letting it 'do its thing'.
These apps are designed to be non-invasive and shouldn't slow down your device. Generally, the longer you keep these apps installed, the more you'll make, as they often carry special bonuses after one week, one month, etc. of usage.
Check out apps such as MobileXpression, Nielsen Computer and Mobile Panel and SavvyConnect.
11. Test products from your home
If you've ever wanted to provide your feedback on new products and services right from the comfort of your own home, you might want to check out becoming a product tester.
Most typically, you would sign up as a survey taker through a regular online survey panel and either apply for product tests, or wait until you're chosen for one.
Once selected, in exchange for providing your feedback on a product, you'll usually get to keep the product and/or you'll receive payment for testing it. The product will be mailed directly to your home (sometimes in an insulated box if it is a perishable food item), and you'll be asked to provide your feedback on it either every day for a few days (for something like toothpaste for example), or just once if it's a one-time-use-only product.
LEO Surveys, Ipsos i-Say and Pinecone Research are all good options to do product testing with; simply sign up as a survey taker and receive product testing opportunities as they become available.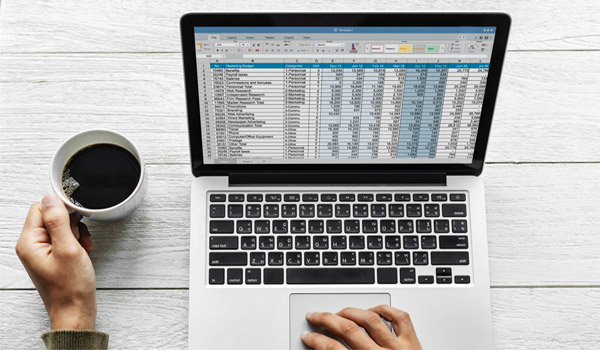 12. Sell freelance work on Upwork
You can consider Upwork the high-ticket version of Fiverr. Freelancers can sell their services on there too, but it tends to be for longer higher-paid projects.
You'll find companies looking for short-term freelance employees, rather than individuals looking for odd jobs. Everything from computer programmers, to writers, to marketers, to management consultants – if it's a service that can be performed online, you can find it on Upwork.
You choose your own hourly rate on Upwork, although (sadly) you're more likely to be accepted for a gig if you're willing to work for less than the competition. It's widely recommended to take a few jobs for low pay in order to gain reviews and build your reputation on the website. From there, you can jack up your prices and potentially make a living from Upwork gigs.
Upwork takes a fair chunk of your earnings, but the website is advertising your services to a huge array of potential clients in an international marketplace – ones who you would likely never otherwise find.
So, if you're looking to turn freelance in your field of expertise, start by creating an Upwork profile.
13. Sell your stuff
If you've got valuable unused items lying around the house, there's no need to put in the effort to set up a garage sale or yard sale (though if your community is holding a neighborhood garage sale, you might want to become part of it, as you'll definitely have more people show up!). It can often be easier to sell your items for a great price online.
eBay is the world-famous auction site, where users bid for your items, then mail it to the highest bidder. If you're looking for a quick sale, and especially if you have any collectables to sell, you can set a flat rate and send it to the first bidder. It's a seamless process which offers good seller protection against scammers.
Craigslist is a good alternative to eBay, which doesn't have seller protection or the capability to set up an auction, but it also doesn't take a cut of your sale and doesn't require you to bother with shipping. It's a super easy way to make fast cash and depending on what you're selling, you may be able to find a local buyer of your stuff within hours (sometimes even minutes!) of posting your ad.
14. Make YouTube videos
If your YouTube channel gains more than 1,000 subscribers and over 4,000 watch hours in the previous 12 months, you'll be eligible to become part of the YouTube Partner Program.
In this case, YouTube will begin showing ads during and around your videos and paying you based on the number of impressions and clicks.
Honestly, you'll need a lot more than 4,000 watch hours per year to make decent income from YouTube advertising revenue. It's actually a smarter idea to use YouTube to boost your affiliate marketing efforts.
Even so, and perhaps this is a pessimistic point of view, but YouTube is probably a side-hustle you're better off treating as a hobby, then maybe taking seriously after you join the Partner Program. However, if you're an entertainer at heart or just have interesting information to share with the world, you might wish to give it a try!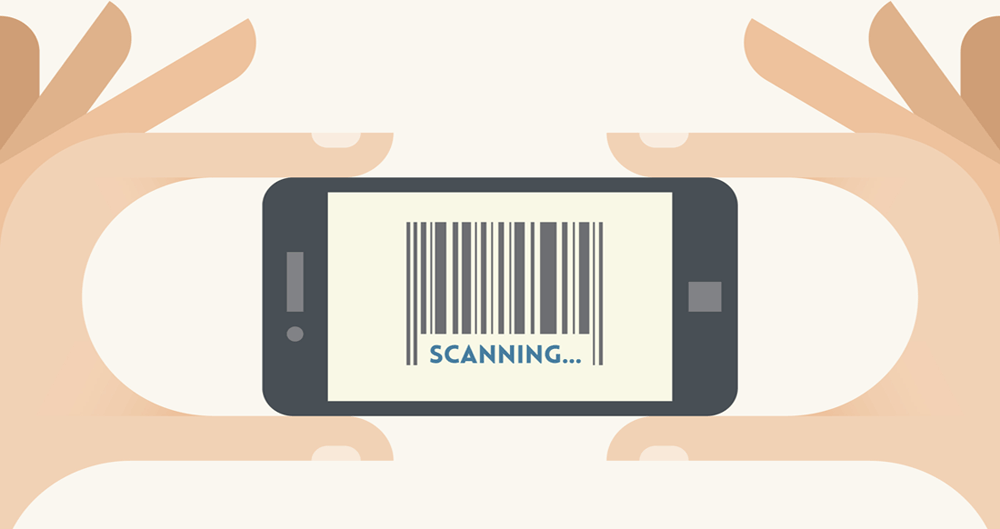 15. Scan your groceries
A number of major market research companies – including National Consumer Panel in the USA and Nielsen Homescan – have dedicated apps that'll pay you every time you scan the barcodes on a receipt for pretty much anything you've purchased.
This is because these companies are keen to gain insight on consumer behavior. You'll need to apply to be a part of these company's schemes, as they only need a select number of consumers from specific demographics. Yet, if you're accepted, you just need to download the app, scan the receipts to earn rewards. Simple!
Many of these programs will let you scan receipts of purchases made by other members of your household too, which can mean more rewards for you to collect. They also offer occasional paid surveys, which are exclusively sent to members of the community.
16. Sell items on Etsy
Etsy is a website where anyone can sell artistic and crafty items.
It might not attract as much traffic as Craigslist or Ebay, but this audience is tailored. They are on the lookout for beautiful, unique artistic items only. Etsy seller fees are currently a lot lower than eBay's, too.
If you can produce items in bulk, and begin to gain a reputation on the website, it could turn into a highly-successful online store. It's also a great side hustle if you like making crafts like jewelry, pottery, clothing, in your own spare time anyway.
17. Tutor students online
More and more people are making money from home by tutoring students online. You don't necessarily need a ton of qualifications to do so either. Anyone with a basic grasp of English (or any language) can teach their mother tongue to an international student. There are plenty of online language schools that you can apply to work for too, so there's no need to hunt for your own students.
The great thing is: with online video call services like Skype, you could potentially tutor anything to anyone and set your own prices.
Perhaps you use social media, your blog or YouTube channel to demonstrate your expertise in a certain subject, and invite people to be tutored by you if they want to learn more.
This is how a number of people have made careers as online life coaches, business coaches, marketing advisors and more…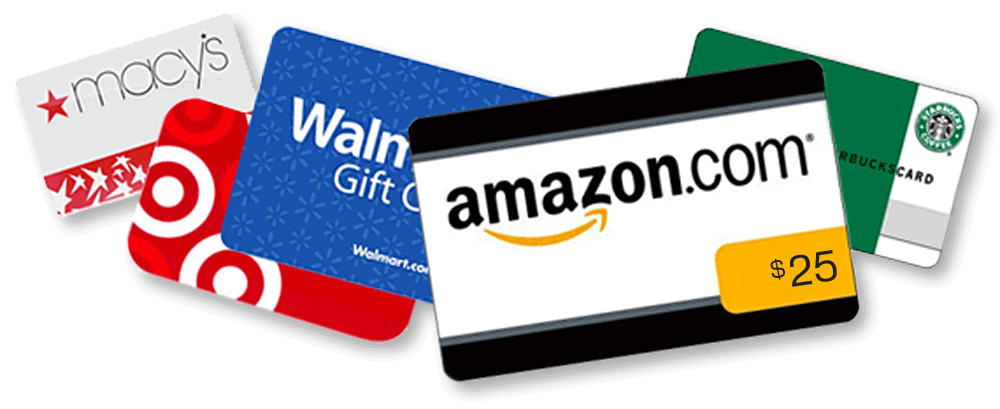 18. Resell unused gift cards
If you have a gift card which you're not particularly thrilled about spending, you can sell it to someone else online. You won't get the full value of the card back as cash, but sometimes any cash at all is more important. Cardpool is one of the most popular websites that can help you with this.
It's easier to trade in electronic gift cards than physical ones, though both are possible. Alternatively, using Cardpool and similar sites, you can trade your current gift cards for ones you actually want.
19. Become a delivery rider or taxi driver
Thanks to the advent of ridesharing apps like Uber and Lyft, it's possible for anyone to become a taxi driver.
The sign-up process is actually incredibly streamlined. For example, to become an Uber driver, you just need a year of driving experience, a vehicle that meets the required standards and to pass some basic background checks.
This is a job that allows you to work whenever you want, make extra income, get to know your city, and maybe you might meet a few cool people while you're at it.
You're probably aware the ride share driving has become so popular, that many people have turned what was originally intended to be a side hustle, into a full-time driving gig.
20. Donate plasma
You might think donating blood is solely a charitable act. Not true. You can actually donate plasma for money too. There are other 900 plasma donation centers across the United States and Europe. You can find your nearest plasma donation center here.
There are few barriers that stop you from doing this, provided you are healthy and haven't donated in the previous few weeks. It's a great way to earn quick cash and help others in need, too!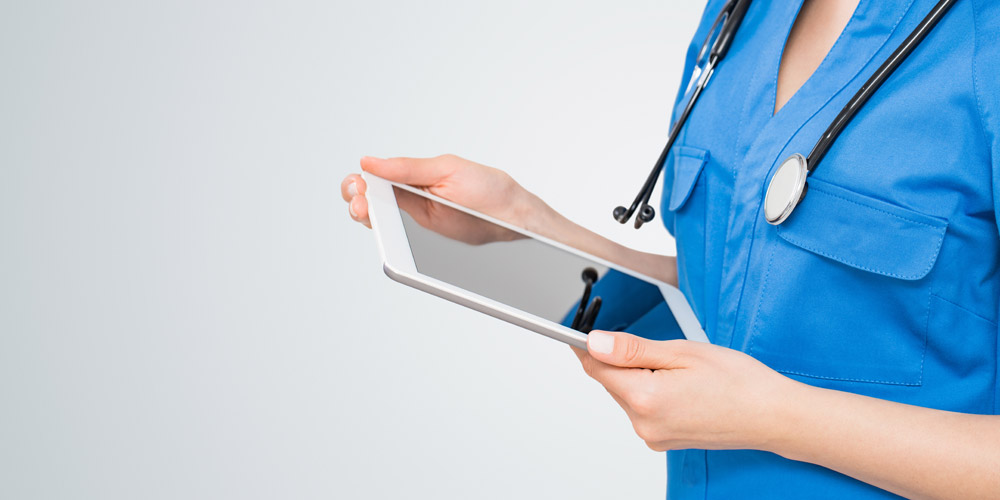 21. Participate in clinical trials
Clinical trials are used to test medication and treatments before they are declared safe to administer to the general masses. You can earn money by spending time in a medical facility, taking this medication (or receiving treatment) and being examined by medical professionals. Some trials require you to stay within the facility for several days, while others allow you to go home and return later for examination.
There are risks, but this is not as highly likely to be dangerous as it sounds. The medication will have gone through several tests before it reaches clinical trial stage.
The cash you can earn from participating in a clinical trial can be significant (typically hundreds of dollars), however getting picked to participate in one is not always easy.
22. Pick up a cleaning job side-hustle
Nobody likes doing chores. That's why there's such a large market for cleaners, laundry, ironing and DIY.
It's now easier than ever to find a side-hustle doing chores for someone else. You can still find a job like this the old-school way, by advertising your services. But you can now also sign up for dedicated odd-job apps like TaskRabbit and find work that way.
It's possible to pick up seasonal side-gigs like shoveling snow, delivering groceries or mowing lawns via either of these methods too.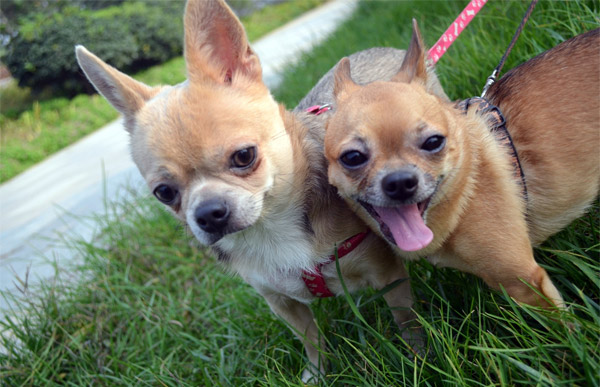 23. Animal lover? Provide a pet-related service
If you love animals, becoming a pet sitter or dog walker can be an enjoyable way to make extra money.
Particularly if live in a big city where there is already a market for 'doggy daycares', pet spas, pet hotels, and the like, walking dogs and checking in on pets when their owners are away can prove to be a lucrative endeavor.
Tip! Set yourself apart from the competition by taking an inexpensive course from your community center for tips on how to apply first aid to animals.
24. Share your space or look after one
If you have an extra room in your home, or will be away for an extended period of time, consider renting out your place on a website like Airbnb.
Becoming an Airbnb host isn't difficult; simply fill out the application form, take some nice pictures of your space, and set your rate. There are over 500,000 hosts on Airbnb alone, so if it were difficult to rent out spaces, there wouldn't be so many!
If you don't have any space to rent out, you can find house-sitting gigs on apps like Mindahome. The site will connect you with home owners who will be away from their residences are looking for someone to water their plants and check in on their spaces.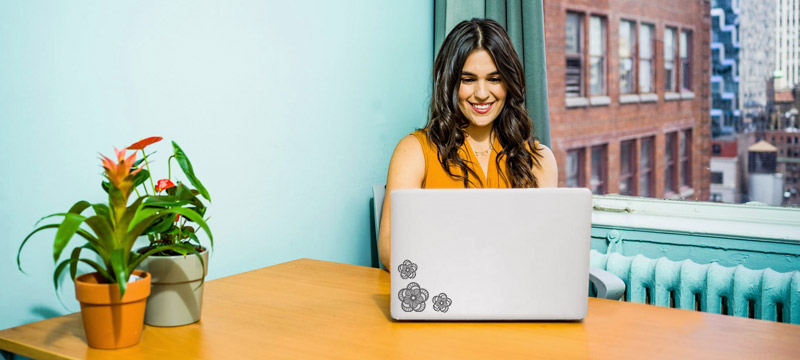 25. Do freelance writing
Freelance writing is another way to earn online income if you have decent writing skills.
You don't have to be an elite wordsmith in order to write for other people online. Websites like Textbroker can be especially helpful when you're first starting out. You can pick up article assignments directly through the platform and work your way up from a 3 star to 5 star writer. With every star, your rate per word will increase, as will your reputation.
It's pretty standard to be able to make anywhere from $25-$150 per website writing assignment. As a bonus, if you're writing about a topic that you're unfamiliar with, you'll learn something new, too!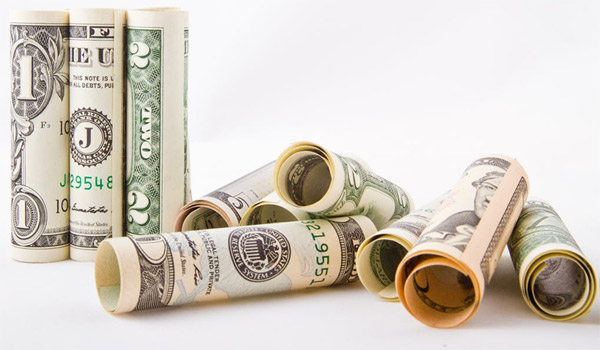 26. Claim your unclaimed money
Did you know that the government may have funds or property that might be owed to you? You can check for unclaimed cash and property in states and provinces you have lived in, make a claim and receive your cash.
The sources of these unclaimed funds are bank failures, unclaimed deposits from credit union closures, undelivered tax refunds, back wages, pension money, or life insurance funds. Especially if you've ever moved, there's a chance that something somewhere could be owed to you.
In the USA, you can check the USA.gov website for unclaimed money, and in Canada, check out the Bank of Canada's website. Doing a search is simple, free, and only requires you to enter in your name!
To sum it up
If you're looking for a way to beef up your emergency fund or bank account in a short period of time, there are a ton of different options to consider. Whether you're just looking for easy money from the occasional side gig, or regular odd jobs that will provide you with a more steady stream of income, the online and offline options have never been more varied or accessible.
Some of the options above provide quick money with little commitment, while others provide ways of earning cash that that require more of a time investment. However, none require any sort of use of your credit card.
If you feel uneasy about taking care of someone's pets, home, or starting a course, consider one of the lower commitment options on this list such as signing up to take paid surveys. SurveyPolice lists hundreds of top rated survey sites ranked by user reviews, and with just a few minutes of time invested, you can be on your way to earning cash online.
---
Related posts: