If you're looking to make money for your phone while you sleep, look no further. There are plenty of passive income apps that can help you achieve your goals of earning extra income with very little effort on your part.
It can be as simple as downloading some of the app options below, and in this guide, we'll reveal some of the best passive income apps and how they work.
Top 10 best passive income apps
The best passive income apps work exactly as they sound – simply install these apps on your smartphone (or tablet) and forget about them. They'll make you money as you're out living your life and without any special effort. Experiment with them all and you may even make enough to pay for a new smartphone within a year!
1. MobileXpression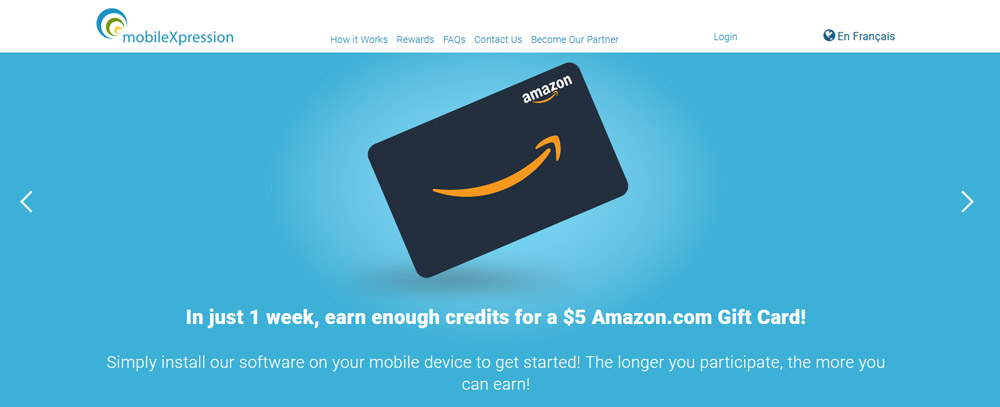 MobileXpression is a smartphone app which collects your web surfing data (and immediately anonymizes it) and pays you for allowing this.
The reward you receive depends on your country of residence. In the USA, you'll earn a $5 Amazon voucher after one week, UK users receive a £20 Amazon voucher after two weeks, Canadian users receive a $10 Amazon card and in India, you'll receive a 300 rupee Jabong gift card after two weeks.
The app is unobtrusive and only requires 228 KB worth of memory. It shouldn't impact your phone's performance at all and is a completely passive income app.
2. Swagbucks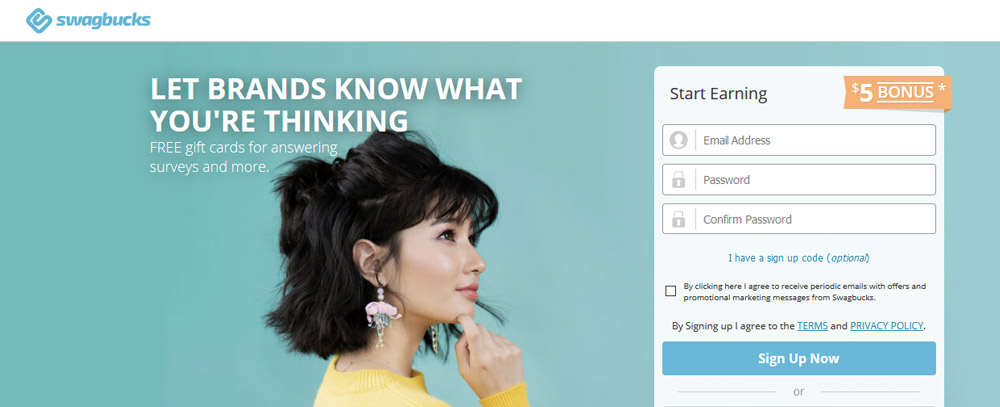 Swagbucks is one of the most popular GPT survey websites, with millions of dollars awarded to members. A big reason that people consider it to be a great site is its huge range of ways to earn credits, which can be exchanged for rewards.
The most passive way to earn is to use the Swagbucks search engine. Simply use it like you would a regular search engine, and make extra money for doing so.
Since almost everyone is searching the web on their phone nowadays and it's such little effort to swap Google for the Swagbucks engine, we'll count this as an easy way to earn passive income.
Swagbucks also offers referral bonuses and a $5 bonus just for signing up!
3. Nielsen Computer and Mobile Panel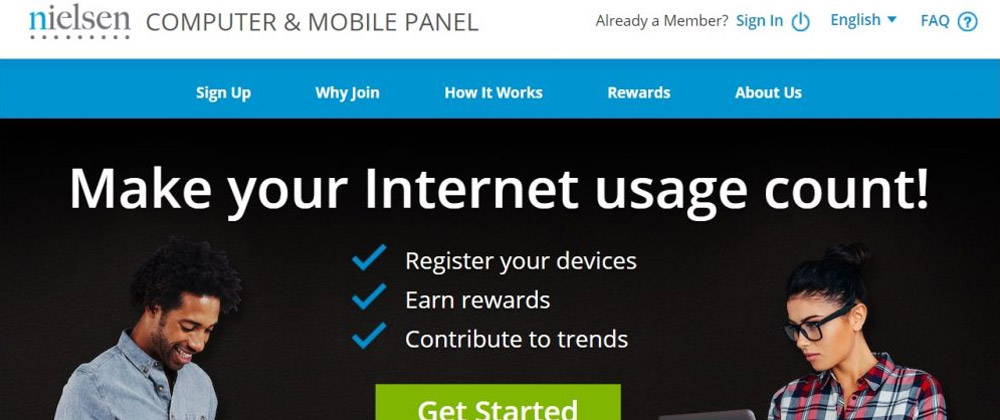 Members of Nielsen Computer and Mobile Panel users are rewarded for installing a free app that tracks their web usage. You can install it as a mobile app or a browser extension. Either way, you can expect to earn $50 a year in rewards, which come in the form of retail gift vouchers.
Users are also entered into a monthly sweepstakes, where 400 people are selected at random to share a prize pot of $1,000. With 400 monthly winners, if you remain a member throughout the year, your chances of winning one of these prizes is reasonable!
4. SavvyConnect


SavvyConnect is another paid survey app, offering extra income to users who allow it to track their web browsing habits.
You can earn up to $15 per month if you install the app on multiple devices (laptop/desktop, iOS and Android phones, or $5 per month for each).
Paid surveys are offered to users who keep the tracking software switched on.
If this doesn't sound overly appealing, but you'd still like to get paid for taking surveys, check out SurveySavvy – the paid online surveys website run by the same company. They offer cash for every survey completion, and they pay by check with no minimum account balance required.
5. CitizenMe App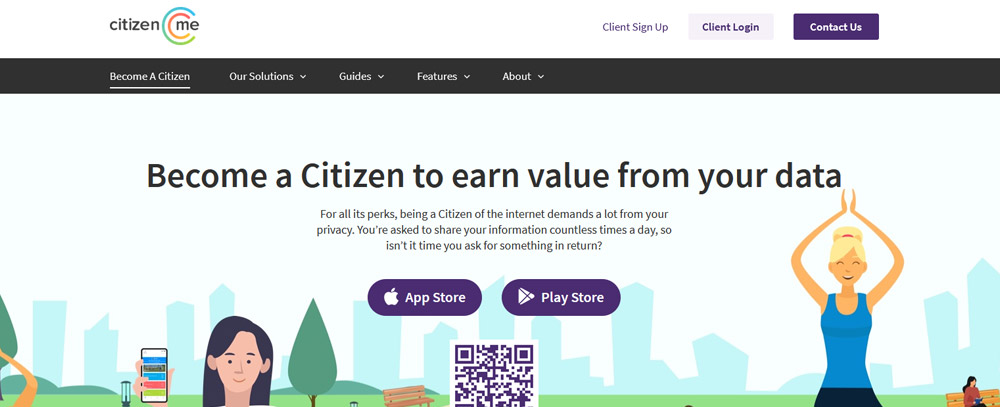 CitizenMe's mission is to give you cash for your data. You are in full control of how much or how little you'd like to share and anything that is shared is anonymized. Citizenme takes privacy very seriously.
You can also take short surveys through the app and don't have to be afraid of not qualifying – any surveys you receive, you will be eligible to complete.
As soon as you have a cash balance in your account, you can redeem it for an instant PayPal payment. There is no minimum cash out balance required – as soon as you have any dollar amount in your account, you can withdraw it to your PayPal account.
6. ShopTracker
Another unobtrusive tracker app, but ShopTracker is different in that it tracks your purchases on Amazon. It is an especially good app for passive income if you regularly shop on Amazon's website.
Once you sign up, you'll be walked through the process of handing over your previous Amazon purchase history. You'll be rewarded with a $3 introductory bonus once you do so. No personal information is shared.
From there, you'll earn an additional $3 for each month you keep the tracker installed. Rewards are paid via Visa e-gift card, making it akin to a cash back app.
7. Dosh
Dosh is a cashback website. If you purchase items online through the affiliate links in the Dosh app, you'll receive a cash reward.
There are plenty of cash back websites around, and they all have mobile apps you can use to earn money when making purchases.
However, an added benefit of Dosh is that you can link your debit card to the website. When you do this and use your card to spend money with one of Dosh's affiliates, you'll passively earn cash back!
8. Honey
Honey finds you discounts, rather than earning you money. But it's so simple that it had to be included in this list.
All you have to do is install the app (or browser extension). Then, whenever you're about to buy something online, Honey will scour the web for discount codes and automatically apply it to your purchase!
Honorable mentions
These final two apps don't exactly meet our definition of 'passive' income, but they are too useful not to mention.
9. Acorns
Acorns connects with your bank account and automatically invests your spare change. Whenever you make a purchase using a debit card, it'll round up the change to the nearest dollar and deposit that into an investment account.
You can choose how aggressively the robo-adviser invests your money. If you want to (more or less) guarantee minimal growth you can choose the 'conservative' style. If you're happy to gamble on more volatile investments (that could lose money), choose the 'aggressive' style.
10. Airbnb
Airbnb has made it easier than ever for you to make passive income by renting out your second property, or a room in your family home. Simply download the app, snap a few photos of the living space, send your listing live and wait for tenants to apply.
Airbnb handles all the payments and refunds. You can deposit funds into your bank account directly from the app.
We can't pretend there's not a bit of effort involved when it comes to property management. A lot of landlords therefore choose to employ someone to manage their property for them, making their income truly passive.
---
Related Posts: