Citizenme Reviews and Features

PAYMENTS OFFERED

Cash paid via PayPal

Donations to charity

HOW TO PARTICIPATE

Mobile app

Mobile surveys

Product testing

REDEEMING REWARDS

No points system
Cash paid instantly to verified Paypal accounts - no minimum balance or fees.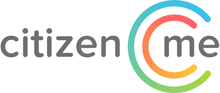 Bigger rewards, shorter surveys, control your data
Since 2014, Citizenme has been on a mission to give you more cash value for your data. That means bigger rewards, shorter surveys and an awesome mobile experience with payment directly into your PayPal account.
Citizenme's app helps you build your digital data profile, securely storing a copy of your answers so you won't ever have to answer basic questions like "what's your age?" twice!
What's cool is that Citizenme recognizes that it's not just your opinions that are worth money. They help you exchange your digital data (e.g. your smartphone and app usage) as well as your opinions for rewards. You can also share as much or as little as you like, so you never feel like you aren't in control of the information being collected.
They've spent a number of years building out award winning privacy technology and are relaunching the CitizenMe Data Survey community in 2021.
Redeeming Rewards
Colored tiles on the app guide you through quickfire surveys. You can choose red to donate your results to charity, blue to learn something new, or green to earn a little extra cash. If you allow for notifications on your phone, the app will let you know when paid surveys become available, so you don't need to keep checking back in.
More than just cash, personal insights too!
Citizenme is unique in that, in addition to paid activities, they offer personal insights too. Is your Facebook or Twitter persona the real you? Find out on Citizenme. They are publishing new insights all the time which keeps the app engaging.
Your data is kept private and secure
Citizenme does not store any of your data. Your data is yours so it's stored on your smartphone. Any data you exchange is made anonymous before it leaves your smartphone. Your identity is always protected.
A background on CitizenMe
Citizenme's philosophy is that you should be in control of the value of your data. Rather than being exploited by corporations who place sales targets ahead of your rights. Instead, your data should be in your hands, working on your behalf.
Citizenme collaborates with data-scientists at Sheffield and Cambridge Universities to help deliver your personal insights.
In addition, they are so passionate about your digital rights, they adhere to the highest data privacy standards set out by the Citizen Trust.
Available on Android devices via Google Play and on iOS on the App Store.
CitizenMe is definitely a legitimate app and is not a scam. It is run by a passionate team of researchers who reward users for sharing their opinions and digital data. Like any program however, users may experience various levels of success with the program. If you're looking for some alternatives to CitizenMe, here are a few different options:
---
March 29, 2021 by Marcella from United Kingdom
but if you make a £1 a month you will be lucky, I suppose that £1 could buy a lottery ticket?
OK, but lots of phantom paid surveys
April 19, 2018 by Steve from United Kingdom
This app is fun to use, as are most of the surveys. They pay instantly (via Paypal) when you complete a paid survey. The only gripe that I have is that I frequently get notifications of a paid survey but none are available when I check - I usually do this as soon as the notification arrives so there seems to be a problem with sending "phantom" notifications - mildly irritating, but I'd still recommend the app for anyone looking for some fun surveys.
January 11, 2018 by sam from United Kingdom
I really have no idea how anyone can rate this less than 5 stars. It's 1 of the easiest ways to earn from surveys and pays instantly to paypal.

Most surveys are 10p but are only a few questions, taking seconds to finish. You do occasionally get the bigger earners (Biggest I had was £2.47, for a survey with 30 questions that took me 5 minutes to complete).

It's not a massive earner but for the time and effort involved, it has to be 1 of the best out there. Plus there's no disqualifications. If a paid survey is available, then you will complete it.
August 30, 2017 by Brian from United States
Send simple surveys .... best of all instant pay (verified paypal only)
Instant payment for completing a short survey
May 18, 2017 by Felix from United Kingdom
This isn't going to be a fast earner, the rewards are normally about 10p-20p, however it is an instant payout, so no waiting. A lot of the surveys are fun surveys so you get nothing for them, however they are short and some give you some insights so they can be actually fun and informative to do. You do sometimes get higher paid surveys and again they are quick. No survey takes more than a few minutes. I've completed 106 activities and earned £20.77 that still works out at averaging 19p per task including the free ones, and considering they last 30 seconds to a min I don't think that is too bad.
» Return to: TOP RATED SURVEY SITES
---
Popular Topics
Top Survey Sites of 2023
---
Highest User Rated Survey Sites
---
Survey Sites That Pay Instantly
---
Get $100 Free PayPal Payments
---
9 Product Testing Job Websites
---
12 Online Surveys That Pay Cash
---
How to Earn Free Uber Gift Cards
---
14 Ways to Get Free Amazon Gift Cards
---
Best Paid Focus Groups
---
How to Get a Free Visa Gift Card
---
Ways to Get Free Xbox Gift Cards
---
Featured Advertisers: