If you're one of the tens of millions of people across the globe who likes to play Xbox, you're probably interested in learning how to earn free Xbox gift cards.
This guide reveals some of the best ways to earn free Xbox gift cards, so that you can do so as easily and as quickly as possible.
» Skip ahead to find sites that offer free Xbox gift cards
What are Xbox gift cards?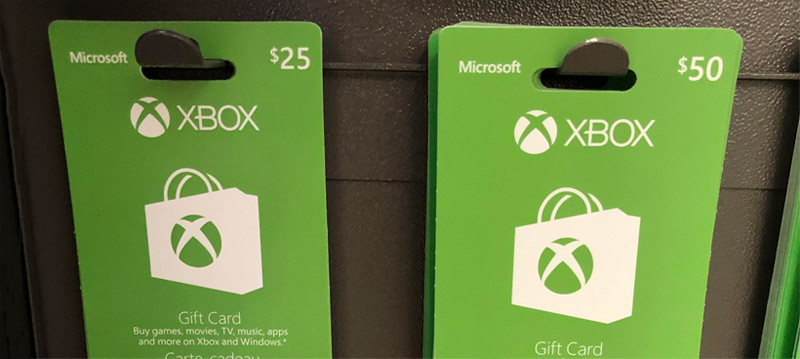 Xbox gift cards can be used to spend money within The Microsoft Store. The store can be accessed directly via your Xbox console to buy games, apps, add-ons, movies or TV shows.
If you have a friend or family member who loves gaming on their Xbox, but you have no idea what type of game to get them as a gift, a free Xbox gift card is your best bet. There's no use in buying them a game they will never play!
Xbox gift cards are available in physical or digital form.
With a physical gift card, you'll need to scratch away some ink on the back of the card to reveal a unique digital code. These are only available in a limited number of denominations. At Best Buy for example, you can purchase cards worth $10, $15, $20, $25, $30, $50 and $100.
With a virtual gift card, the unique code is sent to the recipient via email. You can choose this e-voucher to be worth any amount between $1 and $100, which provides more flexibility.
Either way, you can use the unique code to top up your balance in the Microsoft Store so that your next purchase is free, or close to it!
How to earn free Xbox gift cards
Online survey sites and get-paid-to (GPT) websites offer gamers around the world a simple opportunity to earn free Xbox gift cards.
In fact, it's one the easiest and all-inclusive ways of earning free e-vouchers that we have found!
These websites allow people to earn credits by completing various tasks online, such as answering surveys, participating in product testing, downloading certain apps, or even by playing games and watching videos.
These credits can be exchanged for rewards, such as PayPal payments, prepaid debit cards or retail gift cards.
To start, simply join the free reward sites listed below, complete tasks and collect credits redeemable for free Xbox gift cards. These sites are very inclusive and anyone can join.
Which websites allow you to earn free Xbox gift cards?
If you'd like to earn Xbox gift codes, and other rewards such as cash, Visa gift cards and more, you can do so by signing up with the following free websites:
1. Swagbucks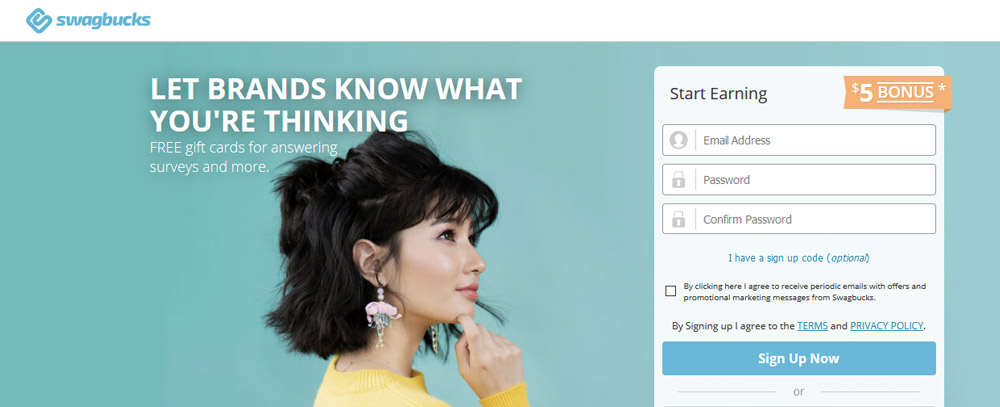 Members of the survey taking community rate Swagbucks as one of the best GPT websites on SurveyPolice, in part because it offers so many different ways to earn rewards and it has an extensive catalog of reward options.
It offers a huge range of ways to make money, and a seriously impressive array of options for cashing in your Swagbucks.
Among its many reward options is Xbox gift cards, including Xbox Live digital gift cards.
If you're new to the world of GPT websites, Swagbucks is a great starting point, as there's so much to see and do. You'll surely find an activity that suits you. As a bonus, new members receive a $5 sign up credit!
Extra bonus: Swagbucks frequently holds 'sales' on gift card rewards. This means that gift cards can require 2-10% fewer points than they normally do.
Here's an example of just such as a sale:

The screenshot above shows an example on Swagbucks' website of a sale on gift card rewards. Normally, a $15 Xbox Live digital gift card would cost 1500 SBs, but the sale price reduced this to 1440 SBs.
2. Freecash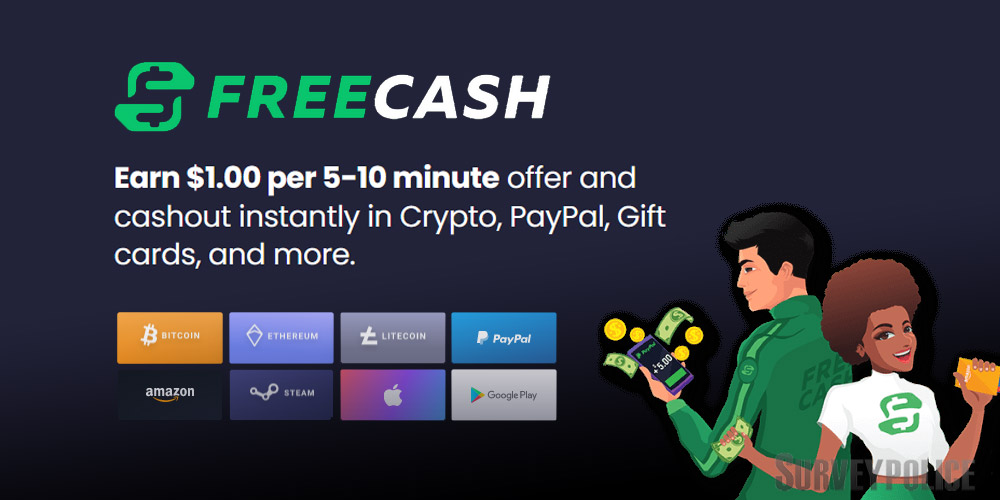 Freecash is an engaging, fun platform aimed at gamers which you can easily use to rack up credits redeemable for Xbox Gift Cards can be redeemed on the Microsoft store, Windows & xBox.
Earn 'coins' for playing online games, downloading apps, taking surveys, participating in offers and winning points via fun contests.
Earn bonus points for inputting free codes that are posted on social media, being in the top 250 earners for the day or the month, and by referring friends.
Freecash is available internationally and the best performing offers for your country will be listed in terms of popularity.
3. PrizeRebel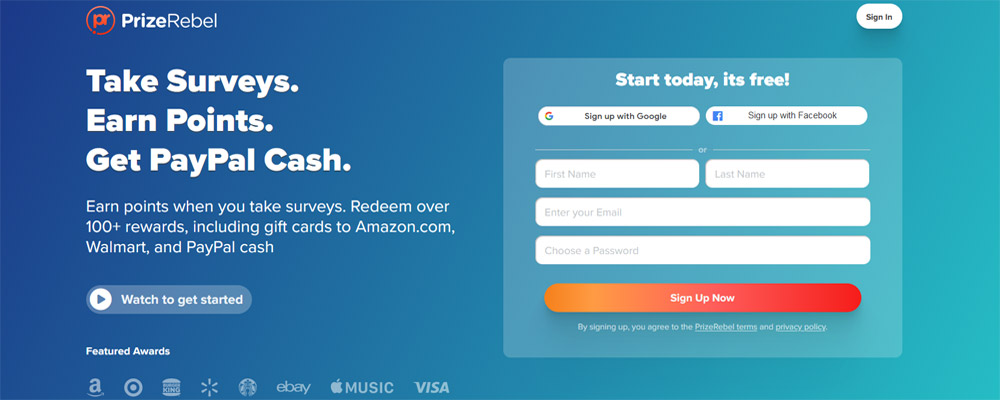 PrizeRebel is another GPT website which stands out as one of the greats, if only because of the incredible variety.
Paid surveys provide the most consistent form of income, but there are so many other options to earn including from watching videos, completing mico-tasks, and even entering in free point codes posted on social media!
You can convert your credits into gift cards for more than 500 retailers, including Xbox Gift cards. Cash out your earnings with as little as $2 in your account!
In addition, a standout feature for PrizeRebel is their generous referral program. Refer a friend to PrizeRebel and you'll earn 15-30% of their points for life, as a thank you. Why not invite the entire Call Of Duty squadron?
4. Lifepoints


Lifepoints was founded by Lightspeed, which is the world's largest market research company. It's therefore perhaps no surprise that this is a solid website, especially if you're looking to redeem your credits as Xbox vouchers.
Take traditional paid surveys on your computer or phone, participate in diary surveys and earn points redeemable for cash and gift cards.
You can join LifePoints in most western countries worldwide, and anyone 14+ is welcome to join.
5. PointClub


Pointclub stands out for being among the most generous survey websites, as you can also receive a $5 joining bonus.
It also offers a referral program that allows you to earn up to 20% of your friends' earnings, in addition to earning loyalty bonuses for consistent use.
If you want your free Xbox e-gift card as quickly as possible, Pointclub is a great website to use.
6. Ipsos I-Say


Ipsos I-Say was created by Ipsos, one of the world's most well-known market research companies. This website allows members to earn rewards for answering surveys. These answers are used to give insight to some of the world's largest retail companies.
Ipsos i-Say is also available as a smartphone app, if you prefer to take surveys on your phone. Either way, you'll typically be offered the opportunity to fill out between one and eight surveys per month. You'll be rewarded credits for each survey completed, and these can ultimately be exchanged for Xbox gift cards if you wish.
7. InstaGC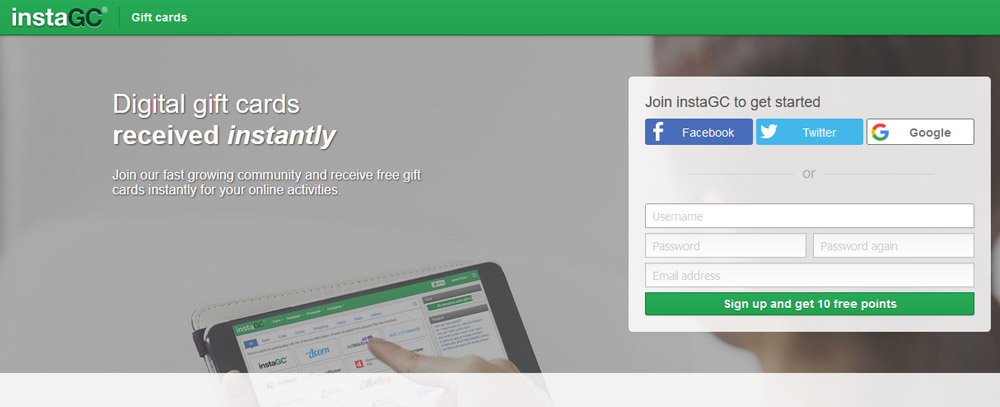 InstaGC is one of the most reputable GPT websites out there, having launched in 2011 and built a sizeable user base over the best part of two decades.
It's another extremely varied GPT website, offering an impressive assortment of ways for users to cash out. It has awarded over 1,700,000 gift cards to users to date!
The key difference with this program is that InstaGC also allows you to convert your credits into Xbox Live Gold credit, or regular Xbox cards if you wish.
If you're not familiar with it, Xbox Live Gold is a subscription service which allows you to compete against the best gamers in the world online. You can also take advantage of various Xbox discounts, and play certain games for free.
Here's a screenshot of the different denominations of Xbox vouchers available on InstaGC. You can see that there are tons of options available, and that these alone have been redeemed over 6,000 times on their website!

8. Earnably
Earnably is one of the newer GPT websites out there, but still it deserves its place among the more established names.
It stands out for having a low payout threshold, generous referral scheme and a wide variety of ways to earn credits.
Give it a shot and you'll have earned your Xbox gift card
Bonus: MyPoints
MyPoints is another generous GPT website, which allows members to earn easy points in a number of ways.
Your bread and butter will be paid surveys and referring friends, just like most GPT websites.
However, you can earn bonus points by performing simple activities. This includes downloading their mobile app, using their browser extension or redeeming printable coupons.
MyPoints is only available in the United States and Canada, but is likely to appeal to Xbox users in these regions.
In next to no time, as after you request your first reward (which takes 5 days to process), your subsequent prizes will be sent to you immediately after request!
» Find all top rated survey sites
---
Related posts: