Who isn't looking for an easy way to make money online with PayPal? It seems like we're all constantly on the hunt for high-paying strategies that we can use to earn more, pad our bank accounts, and spend less time worrying about money.
The good news is that the digital world has unlocked the door to a variety of earning opportunities. You can now track down bonus cash using everything from digital surveys to cashback reward websites and freelance gigs.
While each site pays its contributors in different ways, the preferred option for most hard-working virtual consumers is PayPal.
Why love PayPal for payouts


Most of the options available for earning cash online come with a range of different payout options to choose from. For instance, if you take online surveys to earn money in your free time, then you may be able to choose between building up your cash balance or claiming a gift card.
While vouchers and other rewards can be useful if there's something specific that you want from a certain website, they're also a lot more restrictive than cold hard cash.
So, why not look for a site that can simply deliver a bank transfer instead?
There are a couple of reasons why bank transfers aren't the perfect way to earn money online. First of all, they force you to give personal details to a company that you may not trust immediately. Secondly, many major survey companies and online earning platforms don't pay directly to your bank account. If you join Swagbucks to make money, advertise on social media, or invest in affiliate marketing, you'll have a hard time finding someone who can conduct a bank transfer.
On the other hand, almost everyone has PayPal
If all that wasn't enough, PayPal transfers often require a lot less time and effort than a standard bank transfer. While it can take days, weeks, or even months to get money through a bank transfer, your PayPal account can deliver quick cash almost instantly.
So, what are the easy ways to get money fast through PayPal?
How to make PayPal money online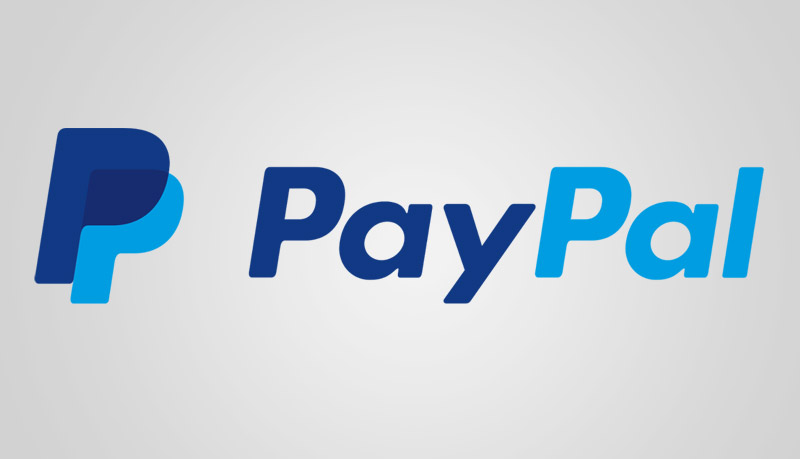 Making money on PayPal is pretty much the same as earning cash anywhere. You complete your digital tasks through things like PayPal jobs on Fiver, affiliate marketing, or playing games online, and your money is transferred directly to your PayPal account instead of your bank.
The great thing about PayPal is that once you have your money in your account, you can either transfer it directly to your bank account or use it to pay for goods and services online. There are countless companies that accept PayPal as a form of payment today. You can even sign up for your own PayPal MasterCard to take money directly from your account balance if you need to.
While there are many ways to make money online fast with PayPal, the most common choice is usually to experiment with survey sites.
Online surveys are quick, simple, and require very little extra effort. This means that you don't need to come home from your 9-to-5 job to spend several hours working over-time to make more cash. For instance, at SuperPayme, you can basically get free money from PayPal just by signing up for an account (they offer a $0.20 joining bonus, and you can get a payment at $1.00 in earnings)..
The company offers PayPal payouts for everything from completing surveys, to product testing, to participating in focus groups, or even watching videos online. Usually, the offers are very simple to complete, and you can get your code for PayPal cash quickly. Crucially, none of the offers available from market research sites will ask you for your credit card details, so you know your personal information is safe.
How can I earn PayPal money? The power of surveys
There are plenty of excellent survey sites that can give you the PayPal cash you're looking for, without forcing you to burn yourself out with too much work.
Let's take a look at a few of your options.
Swagbucks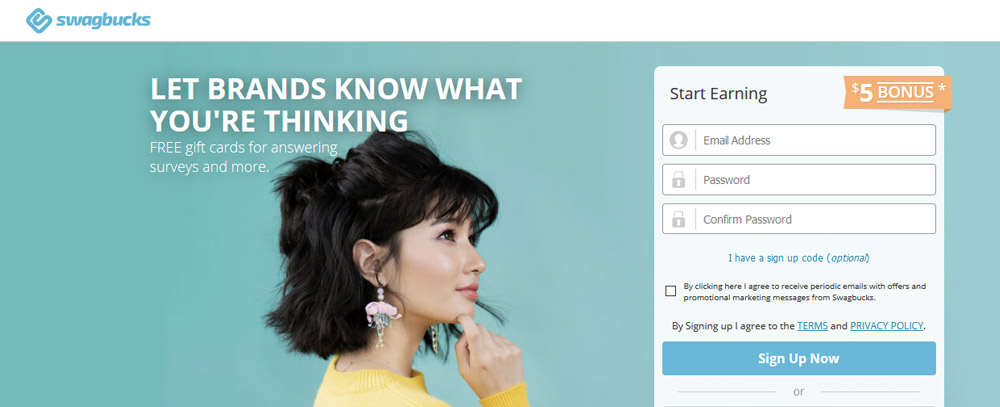 Swagbucks is one of the most popular survey sites on the market, offering various creative ways to earn free PayPal money. Rather than earning the cash directly, you make Swagbucks for things like watching videos, shopping online, browsing the web, and completing surveys.
To earn the most PayPal money with this site, make sure that you're signed up before your birthday hits, and you'll get some extra cash. You can also earn bonus SBs for achieving your weekly and monthly goals. You can see your progress towards these goals on your account profile.
On a monthly basis, you'll be able to redeem your Swagbucks for a gift card for a discount or convert into PayPal money. Just remember, you can earn more by:
Adding short videos to your "favorites" list on the app.
Clicking "Daily watch" on your To-Do list to earn points from videos auto-playing.
Bookmarking Swagbucks search results for the sites you visit frequently.
Once you join Swagbucks, you can cash out as little as a $3 gift card. However, if you go for the $25 discount PayPal card, you may need to wait up to 14 days for your balance to be transferred.
Survey Junkie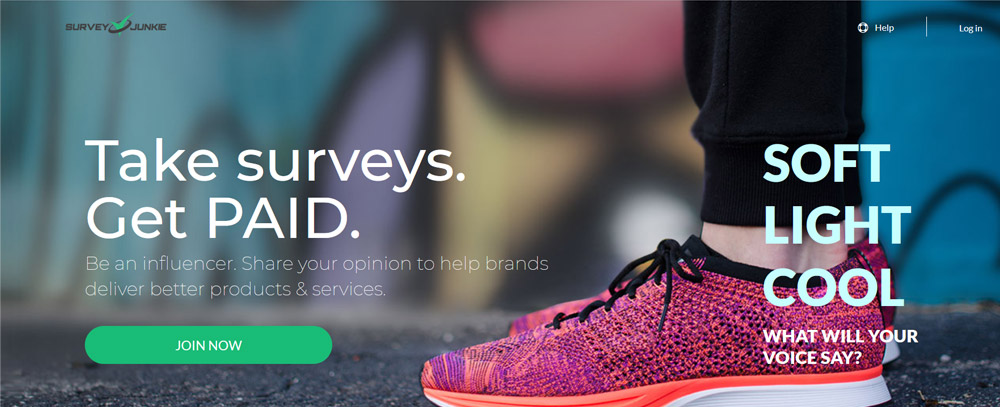 Survey Junkie is another top choice for people who want to embrace the power of paid surveys for earning extra cash. Often regarded as one of the most efficient and reliable survey websites, Survey Junkie makes it easy to see where and how you can make money. Once you sign up, you can click on the surveys marked with a green diamond to get your cash.
To make the most of your time on this site, it's best to choose the surveys that deliver the most cash for the lowest time required. You'll be able to get your payments in the form of everything from PayPal payments, to gift cards and transfers to your bank account. You'll be able to cash out once you have $5 in total.
Survey Junkie is one of the most popular sites for earning free money fast and you may be lucky enough to be able to claim your cash immediately, which means that if you're tight on money, you can address the problem straight away.
Prize Rebel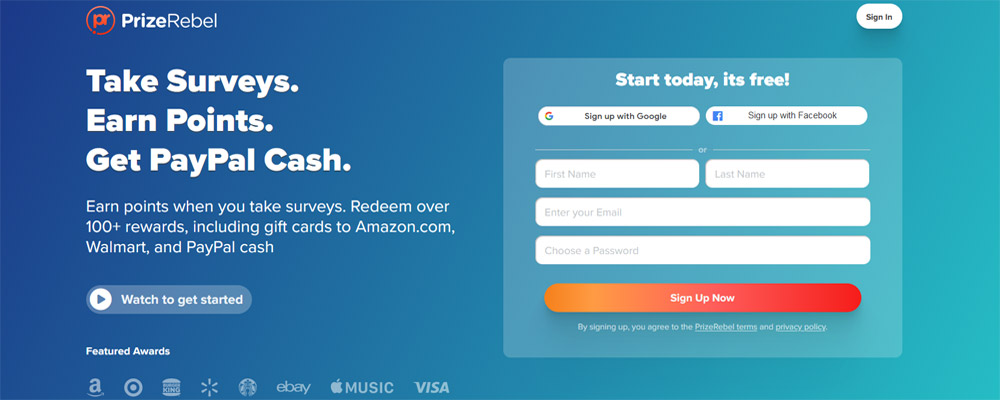 PrizeRebel might not be as well-known as Survey Junkie or Swagbucks for online earning, but it's still a great way to get some extra cash into your PayPal account. Signing up for an account takes a matter of seconds, and you can begin completing surveys as soon as you're registered. Once you're signed up, you can earn points that you can then redeem for PayPal cash, gift cards, and more.
Remember, though it's true that most survey sites offer some kind of referral bonus, there are few that can deliver the same amazing bonus as Prize Rebel. The company promises to give you up to 30% of your referral's lifetime earnings, depending on the level your account is at. Additionally, like with Swagbucks, you can earn some extra points by completing your daily goals.
Once you're signed up properly, you can receive some money through your PayPal account, or switch to gift cards with your favorite stores if you prefer. Additionally, Prize Rebel benefits from a relatively low cap on how much you need to earn before you can redeem your money. All you need is $2 to start withdrawing.
How can I make $1,000 fast?
If you're wondering, "what is the fastest way to get free PayPal money?" then surveys are usually the best choice. You can take a bunch of different surveys from every website you can think of on a daily basis. All you need to do is sit on your couch and answer basic questions (you can even use a surveys app to make things easier).
However, it's worth noting that although survey sites are great, they're probably not going to replace your other sources of income. If you need to make a lot of money very quickly, then you might need to put a bit of extra work into earning your cash. Here are a few alternative ways to make PayPal cash, if survey grinding isn't up your alley.
Become a freelancer
Becoming a freelancer is easily one of the best ways to make cash on the web. With websites like Problogger for writers, Fiverr for everyday employees, and People Per Hour, you can find countless companies willing to hire you for almost anything you can think of. Some of the most popular "gigs" you can sign up for today include everything from graphic design to proofreading.
You can decide exactly how many hours you want to dedicate to your freelance work, which also means that you have more control over how you earn. There's also the option to choose how much you're going to charge for your services on most sites today.
As an added bonus, the majority of freelancing websites will allow you to choose from a range of payout options – but the most convenient is often PayPal. Usually, your payments will stay in "pending" status for a few days before they hit your account. This can be a great way to top up your earnings from high-paying surveys.
Sell things online
There are multiple ways that you can start selling things online to make some extra money. For instance, some people decide to launch their own online businesses using dropshipping. This means that a separate merchant or manufacturer ships products to your customers on your behalf.
On the other hand, you might decide to clear some clutter out of your home and sell your old belongings on eBay. You'd be surprised how much of your old trash people will be willing to buy. For established sellers on eBay, you'll be able to access your PayPal funds immediately. However, if you're a new seller, you might have to wait a little while.
It's also worth noting that your customer might open a dispute, which means that your funds get put on hold for even longer.
Try Affiliate Marketing
You don't need to be a budding entrepreneur to have a blog these days. If you've designed your own website, or you have an Instagram account that shares info about your favorite products online, you can make money. Affiliate marketers earn a small commission every time someone completes a purchase by clicking a referral link on your website.
If you don't have your own website and you're working exclusively through social media, then you can classify yourself as an influencer and show off new products in exchange for freebies and big payouts. However, to become successful as either an affiliate marketer or an influencer, you'll need to make sure that you're developing a good reputation for yourself.
You need to prove to your customers that you're someone you can trust to be honest about the quality of a certain product. That's why it's important to choose a niche that you're really passionate about.
Tip!
If you're looking for some friends to recruit to take surveys, check out our list of
survey affiliate programs
. It lists dozens of available affiliate/referral programs including payout rates.
How to make money online through PayPal
There are plenty of great ways that you can make cash online through PayPal. Some options are easy, like filling out surveys in your free time for some extra money. Other options require more of a commitment, like freelancing, affiliate marketing, or even selling your own products online.
If you're looking for a way to earn money from PayPal quickly, surveys are likely to be your best bet. Just make sure that you find out how quickly the company can pay you before you get started. Additionally, take your time to research the details of the website too. There are some scam artists out there, so it's essential to be vigilant.