If you're a keen Swagbucks user (or are new to Swagbucks) and want to learn how to find more Swag Codes, you're in the right place. We've scoured the web and discovered all the cheats, hints and tips for finding these promo codes.
Your days of patiently surfing Swagbucks' social media pages and hoping to find these codes are over. With these pointers, you'll be able to effortlessly find a ton of Swag Codes and cash them in for free Swagbucks.
What is a Swag Code?
A Swag Code is a promotional code, which can you earn free Swagbucks with when entered within the Swagbucks website.
These codes tend to appear on the Swagbucks blog or within the company's social media pages (to which they post often).
You can expect new Swag Codes to be released daily. They always appear within quotation marks and without spaces. Sometimes they appear as a random set of letters, but they may also spell out a full word or a phrase.
A typical Swag Code might look like "HaveASwaggyChristmas" or "GetTh1sSwagBaby".
They are case sensitive.
Swag Codes are also always time-sensitive. They will either be available for a limited amount of time, or disappear after being redeemed by a certain amount of users. Either way, you'll need to act fast when you see one.
How to Redeem Swag Codes


When you think you've found a Swag Code, navigate to the 'My Account' page of your Swagbucks account to find the Swag Code box.
Enter the code into the box (copying and pasting is easiest) and click the 'Gimme' button. If it's a legitimate Swag Code and you've entered it in enough time, you'll be instantly credited with extra Swagbucks. The size of the reward may differ with each code.
The redemption of these codes are arguably the easiest way to earn Swagbucks, although you shouldn't expect to be rewarded too handsomely. A typical Swagbucks code redemption will earn you between 1-5 SB.
How to Find Swag Codes


The Swagbucks Help Center tells you that Swag Codes can be found anywhere within the Swagbucks network. This could include its blog, email newsletter or various social media pages. Swag Codes appear on Facebook, Twitter, YouTube, Instagram and Pinterest.
It's clear that this concept was a fun incentive to keep followers engaged with Swagbucks' digital communications.
Indeed, these codes aren't always easy to spot. Sometimes they'll be hidden within the copy of the post. Perhaps a tweet will read: It's our 16th anniversary and we are celebrating a "SwaggyBirthday". Long-time followers may instantly recognize this tweet as Swag Code revelation, while new followers may not be as savvy. This is all part of the fun.
However, if you don't have time to consistently scour the Swagbucks social media pages for promo codes (and who does, really?), there are several shortcuts that allow the codes to come to you.
Read on for our list of Swagbucks codes shortcuts.
Shortcuts to Help You Find Extra Swag Codes
These are the tools that take the effort out of finding Swag Codes. They're all free and extremely easy to use and will help you earn as many free points possible.
These shortcuts are all so reliable that you probably only need to choose one. However, if you want to make doubly sure that you're not leaving any Swag Codes unredeemed, you can make use of all of these tools.
The 'SwagButton'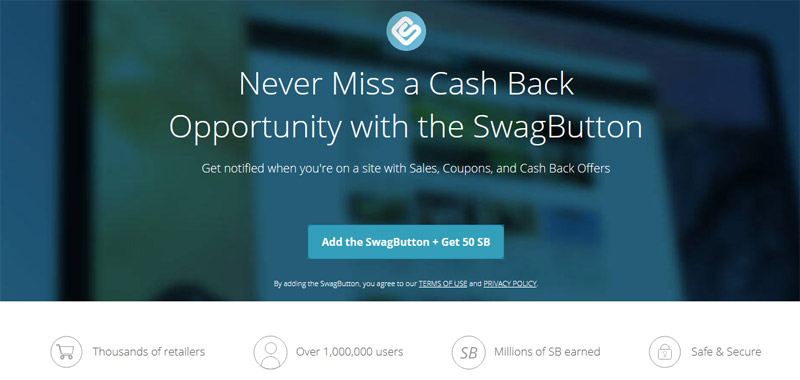 The 'Swagbutton' is a free browser extension available on Google Chrome and Firefox (provided by Swagbucks itself), and it's a must-download for any serious Swagbucks user.
The extension has a "Check for Swag Code" button which will alert you whenever there is a Swag Code available to redeem. Click the button and you may receive an alert such as "Check Facebook!" or "Check the Blog!". These are your cheat messages, which pull back the curtain and make this game of hide-and-seek so much easier.
Tip! If you're using the Swagbucks mobile app, you can turn on Push Notifications for the 'SwagButton', so you'll be instantly alerted whenever a new Swag Code becomes available. Enabling this means that you'll never need to worry about letting Swag Codes pass you by again.
What's more, the extension will alert whenever you land on a retail website that has a Swagbucks cashback opportunity. It'll also tell you whether there are any discount coupon codes available for this website. Swagbucks has partnered with a lot of online retailers, so you're likely to be pleasantly surprised at the number of available opportunities to earn discounts.
You can redeem Swag Codes within the extension too, so there's no need to log in to your Swagbucks account every time you spot a code. In fact, some Swag Codes can only be redeemed using the 'SwagButton' so you really are best off downloading it right now.
Birthday Bonuses
Is your birthday approaching? If so, hold off on redeeming your next gift card until the very day of your birthday. On your birthday, Swagbucks will send you an e-mail that will offer you a 55 SB Swag Up if you redeem a gift card on your birthday.
If you're redeeming your SB's for a $10 gift card, that's 5.5% cash (or in this case, points) back!
Swag Codes Spoiler
Swag Codes Spoiler is a website dedicated to revealing Swag Codes as soon as they go live. You can navigate to its home page to check for new posts, but it's arguably more convenient to simply subscribe to notifications from this website.
The website offers SMS or email notifications. You can also follow its Facebook and Twitter accounts for alerts.
SBCodez
SBCodez is an alternative to Swag Codes spoiler. It offers the same service, including SMS, email and social media notifications.
The SBCodez website also has a useful page, suggesting when specific types of Swag Codes are likely to appear.
r/SwagBucks
The Swagbucks subreddit is full of eagle-eyed Swagbucks users who are keen to share the latest rewards and money-saving opportunities.
Swag Codes alerts are popping up on this subreddit all the time. You can get your questions answered by more experienced users too.
If you're a keen user of Reddit and Swagbucks, you're advised to subscribe to this subreddit today.
Maximise your time by making the most of these services
Swagbucks is rated as one of the most varied and enjoyable paid survey websites, and the Swag Codes feature definitely contributes to that.
Still, it's unlikely that your Swagbucks earnings will replace a full-time income, and your bonuses from Swag Codes will probably only equate to a small percentage of this.
As such, it's really not time-efficient to spend time manually searching for Swag Codes as if they are chests of buried treasure.
Instead, use the shortcuts mentioned to bring Swag Codes to you, so you can redeem them as quickly as possible towards your next cash payment or gift card.
Enjoy Swagbucks but looking for an alternative?
If you already enjoy Swagbucks but are looking to try something new, there are some alternatives we can suggest. Like Swagbucks, these sites also offer codes that are posted on social media that can help you increase your points balance.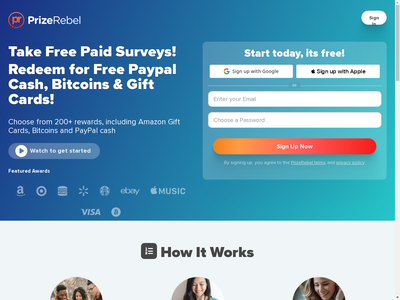 PrizeRebel regularly posts promo codes on their Facebook and Twitter pages. These codes can help you get to your reward goals faster, including a cash PayPal payment or a ton of different gift card options with as little as $5 in your account.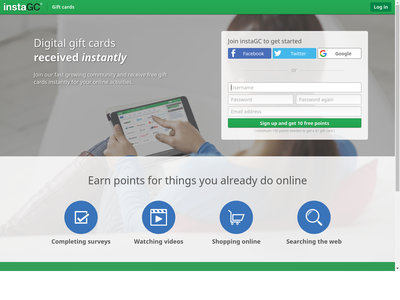 InstaGC offers regular 'point booster codes' posted on their Facebook and Twitter pages. They've awarded over 1,400,000 gift cards to their members and you can request a gift card with as little as $1 (100 points) in your account.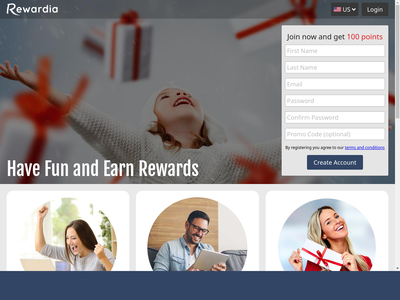 Rewardia offers the opportunity to input codes into your account for points. With just $5 in your account, you can request a payment or gift card that will be awarded within 24 hours of request.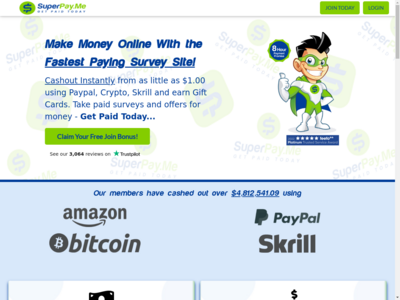 SuperPay.me posts free codes on social media that gives free points. With the super-low cash out minimum of just $1 in your account, you get a PayPal payment. A $0.20 cash bonus is offered to each new member.
» Find all top rated GPT Programs