It has not always been easy to find online survey jobs in Kenya, as historically, there has not been a high demand for the opinions of Kenyan consumers from businesses. However, as Kenyans have grown their economy and have become richer, demand for Kenyan opinions has risen.
» Skip ahead to find online survey jobs in Kenya
In the past, if you tried to register for paid survey websites in Kenya, most sites would either not allow it at all, or not make any surveys available once you signed up.
This is changing though. Now, there are a handful of reliable websites for residents of Kenya to make a steady income answering surveys and participating in other tasks.
Below, you'll find our list of the best websites to find online survey jobs in Kenya.
What are online survey jobs?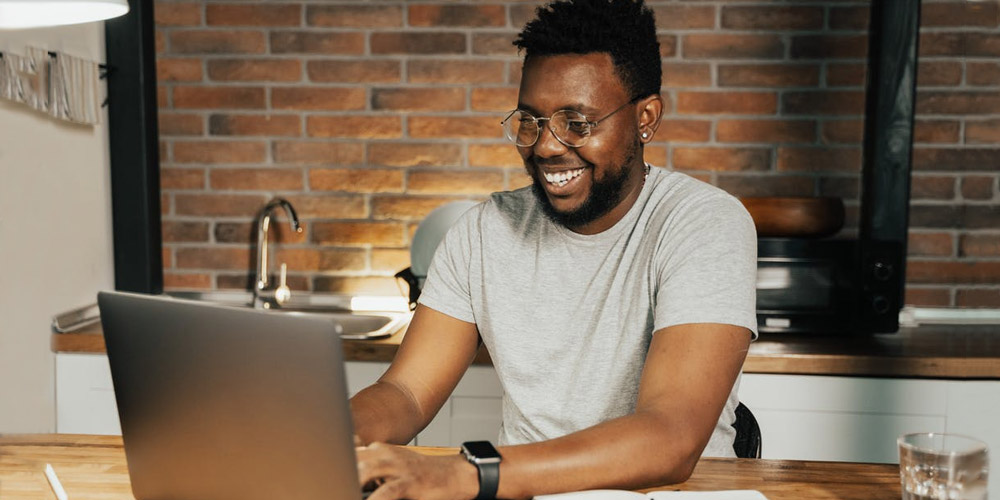 How they work
Online survey jobs allow you to get paid for sharing your opinions on survey websites.
Consumer opinions are very valuable, as they allow businesses to modify their products and marketing to better suit their customers. Many enterprises across the world partner with market research firms to create consumer surveys for this purpose.
How you can get paid
Most businesses pay market research firms handsome fees to gather this data – and part of this payment is used to reward the consumers who answer the surveys.
In many cases, these consumers sign up for paid survey websites where they earn credits which can be exchanged for rewards. These rewards typically include PayPal payments, gift cards, or mobile airtime vouchers.
Consumers who use paid survey websites every day can earn credits quickly and claim rewards regularly
Online survey jobs in Kenya: recommended websites
Here are five of the most highly-recommended websites for finding online survey jobs in Kenya.
1. TGM Panel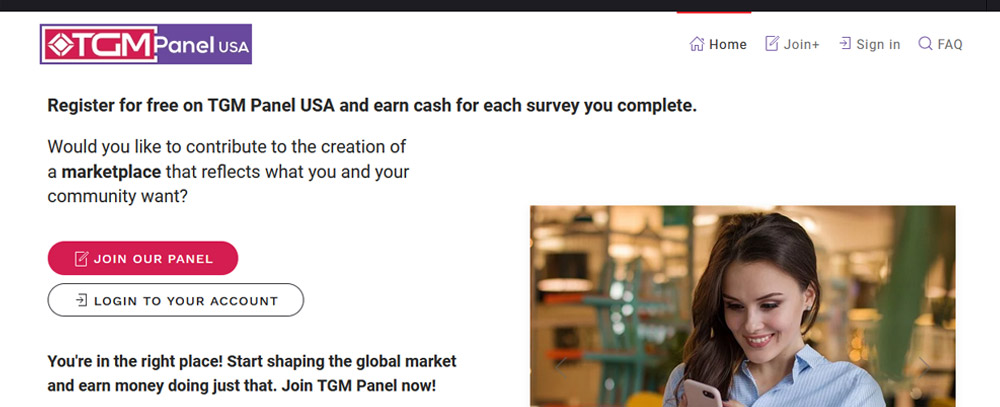 TGM Panel is a fast-growing paid survey website, which offers surveys to people in 80+ countries around the world.
Kenya is one of these countries – and TGM Panel is one of the most reliable websites for offering a consistent flow of online survey jobs in Kenya.
You can cash out from this website once you've earned just $10 worth of credits. Cash out options include PayPal payments, Amazon vouchers, and more. Payments are issued within 72 hours of request.
2. SwitchedOn Surveys


SwitchedOn Surveys is an African-focused and based survey website. It's open to residents of Kenya, Nigeria and South Africa only.
The surveys tend to be very short, so you can answer them when you have a few minutes spare to accumulate your credits quickly.
Some surveys offer cash rewards, while others offer credits that can be spent on retail gift vouchers. Some only offer airtime credits or entries into the website's sweepstakes, so be sure to only answer surveys for the rewards you want.
The Kenyan retailers partnered with SwitchedOn Surveys include: Cloud9, Vivo, Telkom, Taimba, Safaricom, Mepesa, Mama Rocks, Imax, Airtel and Game.
3. SurveyTime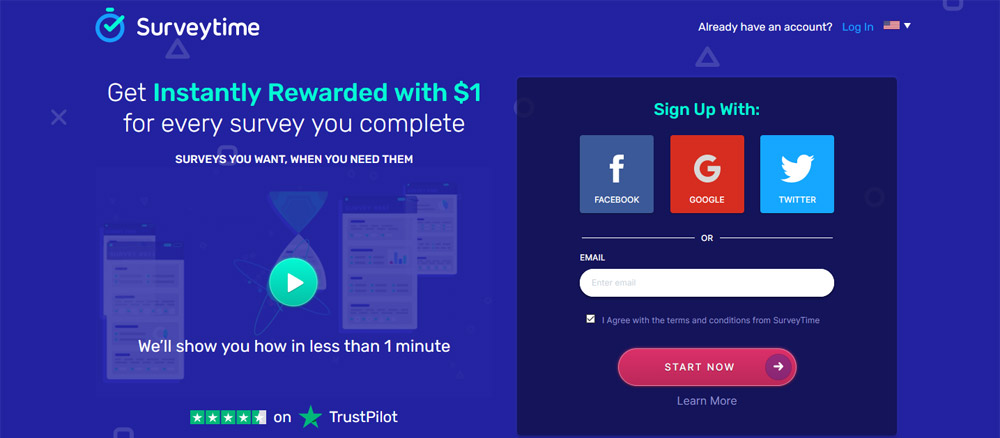 SurveyTime guarantees instant payments of $1 USD for every paid survey you complete. These can be received as Amazon vouchers, PayPal payments, or crypto deposits – the choice is yours. The simplicity of the platform makes it an attractive prospect for many survey takers, plus it's available for consumers all over the world to register.
Members from specific nations are more likely to have more survey opportunities, but many Kenyans have successfully cashed out with this surveys website, making it a solid choice for a survey job in Kenya.
4. PrizeRebel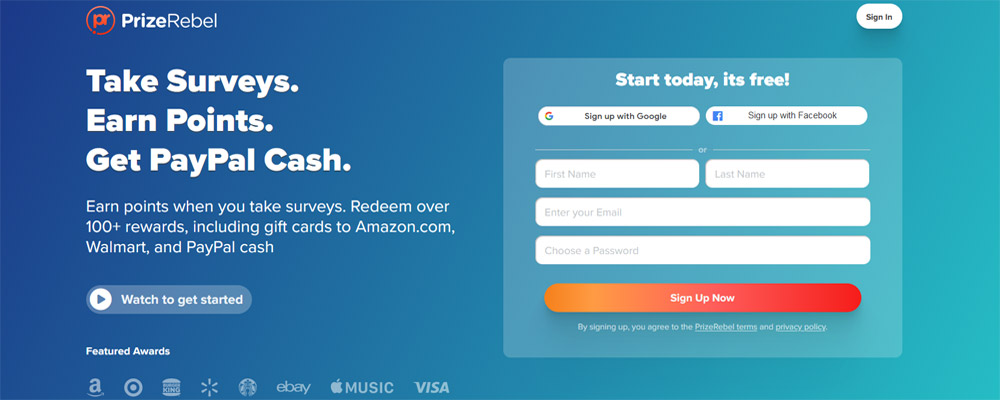 PrizeRebel is known as a 'Get Paid To' (GPT) website since it offers a wide range of online activities that can earn you credits and rewards. Paid surveys are a big part of the PrizeRebel experience, but you can also earn credits by watching videos, registering for free trials, entering free codes from social media, and more.
Credits can be exchanged for retail gift cards and PayPal payments – and you can expect to receive your rewards immediately if you're a regular user of the site.
5. SuperPay.me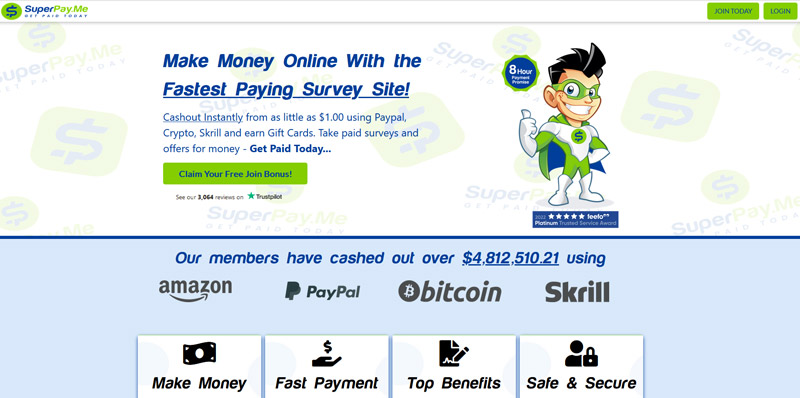 SuperPay.me is another popular GPT website which is open for Kenyans to become a member. This website has a lot of opportunities to earn credits by answering surveys, while you can also earn by watching videos of taking up one of the purchase or free trial offers on its 'Offer Wall'.
You can withdraw your credits as a PayPal payment once you have an account balance of just $1 USD. It's also possible to withdraw as retail gift vouchers or crypto wallet deposits.
This website offers a sizable points bonus to its 20 most active members every quarter, so it could be particularly rewarding for those reading to take online survey jobs seriously.
Sign-up bonus: Join SuperPay.me to immediately receive $0.20 USD in your account!
The bottom line
It has never been a better time to find an online survey job in Kenya, as opportunities for Kenyans to take surveys have increased in recent years, and you can now make side-income from online survey taking.
If you're truly serious about this opportunity, consider registering for several or all of the survey websites recommended above. This will give you the best opportunity for maximizing the number of rewards you can earn.
Bear in mind that many of these websites also offer rewards for referring friends and extended family members. So, if you find a website you really enjoy, make sure to get your loved ones involved so you can both benefit.
---
Related posts: