If you're from Venezuela, India, South Africa, or another 'non-Western' country, you might be frustrated to discover that many GPT sites don't accept members from your location. Although some of the bigger GPT sites like Swagbucks and InboxDollars restrict international membership, there are in fact plenty of websites who accept worldwide members.
What exactly are GPT sites?
GPT sites are websites where you can earn rewards by participating in a variety of different activities. These include taking surveys, watching videos, reading emails, completing offers, listening to radio stations, playing games, conducting web searches, and more.
Rewards include cash, gift cards, and bitcoin. Payment thresholds are often quite a bit lower than traditional survey sites, and there are usually daily opportunities to earn reward points.
Some of the top rated international GPT sites are:
Top GPT sites in India
If you're looking for a GPT site that is open to India and where there are actually opportunities for you to make money and earn rewards, check out the following options:
Alternatively, consider joining an online survey site where you can earn cash for taking surveys. There are a wide variety of options available.
Surveys for India include: Earn cash, gift cards, credits, and bitcoin Cash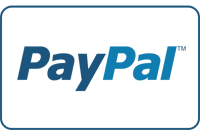 If this is your preferred payment method, you will most likely require a PayPal account to request your earnings. Some sites offer bank transfers and checks, but PayPal, Dwolla and similar payment processors are what's typically available. International sites who offer PayPal include: PrizeRebel, SuperPay.me, and Rewarding Ways
Even if you don't have a PayPal account, you can still cash out your earnings for other great rewards.
Gift Cards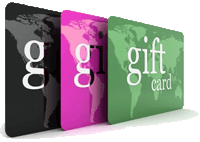 Almost all the GPT Programs we've come across have offered their members e-gift cards or physical gift cards as a rewards option. Although some gift card offerings will be limited to North America, there are typically plenty of options available for those residing in other countries.
With instaGC, you can search their gift card store by country. For Indians for instance, Rixty cards are available, whereas in Italy, Amazon.it e-gift cards can be requested. This search function ensures that you are able to request rewards that you will actually use.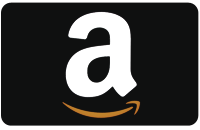 If Amazon has a website available in your country, instaGC offers the unique opportunity to receive Amazon gift cards to many local Amazon sites such as Amazon.in, Amazon.es, Amazon.co.jp, Amazon.it, and more.
Bitcoin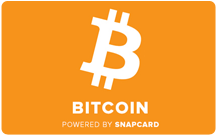 Bitcoin has taken off, and is a modern way of earning currency. In order to receive bitcoin payments, you'll first need to open a bitcoin wallet. Coinbase is a site where you can easily get a Bitcoin wallet and where you can start receiving Bitcoin payments for free.  International GPT sites who offer Bitcoin payments to their users include: SuperPay.me, instaGC, Offernation, and Freecash.
International ways of earning
In order to earn cash and other rewards through GPT sites, you will participate in a variety of different tasks and activities. International residents might find themselves having more success with certain activities more than others. In the list below, we've rated which activities tend to be the most successful for people worldwide.


Entering Promo Codes – 10/10. After joining a GPT website, make sure you follow them on social media sites like Twitter and Facebook. Promo codes are posted regularly, and these are a very easy way to earn free points, without any restrictions.
Playing Games – 10/10. For instance, Freecash offers games such as the Daily Bonus Ladder where you can wager free points for double or nothing. This is an easy, fun way to earn bonus points in your account.
Doing Surveys – 9/10. There are many international surveys available through various survey routers, and GPT sites do a good job organizing these by providers. This is often one of the quickest ways for people in international countries to earn the bulk of their points.
Completing Tasks – 8/10. Through services such as Appen, you can do microtasks such as categorizing items, labeling things online, doing basic research, etc. Similar programs such as Minutestaff will ask you to do easy tasks such as visiting websites, clicking ads, performing web searches, etc. These types of offers are typically found under the "Tasks" tab in your GPT site account.
Watching Videos – 7/10. Watch videos, typically advertisements, and earn easy points credited to your account. Although some may be limited to audiences located in certain countries, you should still be able to find ones you're able to view and collect points for.
Shopping Online – 5/10. If you shop online, you might be able to earn cashback on your purchases, especially if you shop on popular websites. Look for special shopping links in your account so that your order amount is linked with your GPT account.
Completing Offers – 2/10. Completing offers can be difficult if you're outside USA, UK, and Canada, though you might have some success if you're located in Europe or Australia. Most of what's available on a GPT website won't be displayed in your account if you're located out of these countries, though you might find the odd one you qualify for.
Referral programs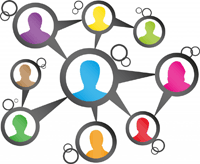 Even if you're from a country that has limited earning potential through watching videos, completing offers and taking surveys, you may still find success with GPT programs if you can refer users from Western countries such as USA, Canada, Australia and the UK. In other words, as GPT sites mainly focus on these countries, if you have friends or family who live there, you may still be able to earn rewards.
Most referral programs are percentage-based, rather than receiving a one-time points incentive. For instance, PrizeRebel will credit you with 20-30% of your referral's earnings. Some are also multi-tiered, in that the more users you refer, the bigger the percentage you can earn.
» View the top rated GPT websites