The internet provides a wealth of opportunities for everyone to make money, even without any particular talent. Although answering online paid surveys is one of the most effective (and inclusive) ways to make money online without requiring any special skills, there are plenty of other options too.
Below is a list of other simple ways to make money online that don't require you to fill out surveys. Although you won't need any skills to make money, some determination and commitment will help, as the more hours you put in, the more money you can make.
Let's take a look at our favorite money-making opportunities that don't involve filling out surveys.
How to make money online without surveys
Some of our favorite websites for filling out paid surveys are commonly labeled as 'get-paid-to' (GPT) websites. That's because they offer their members several activities for which they can make money, and not just surveys.
If you prefer to say "no" to surveys, here are some other activities that these websites offer their users to earn money online:
1. Play online games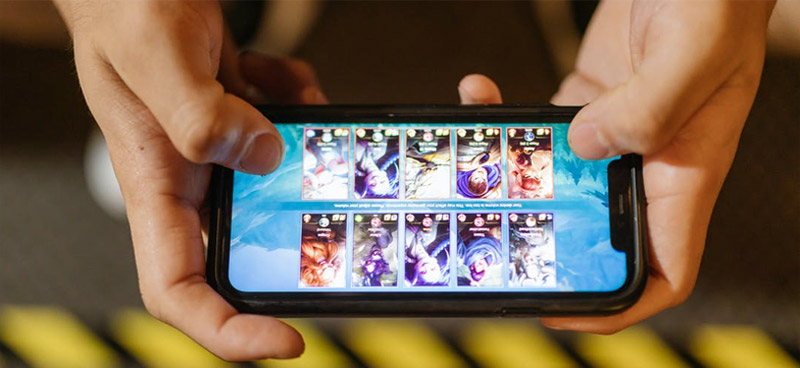 Being paid to play online games might sound like a lot of people's dream job – and it can be a lot of fun! The downside is you shouldn't expect to be paid anywhere near as well as a professional video game tester, nor someone who is filling out surveys on these same websites.
Still, if you are partial to playing games on your PC, you might as well do so on a website that'll pay for you for the pleasure.
Swagbucks, which is one of the most popular GPT websites, will pay you 10SB (around $0.10) for completing a game of Pyramid Solitaire, Mahjongg Dimension or Alu's Revenge 2.
Although that amount of money is unlikely to excite you, many GPT sites will also reward you for downloading mobile game apps and/or making in-game purchases within these apps. Sometimes, you'll earn extra bonuses for making it further in the game (ySense often offers this). Now you have a monetary incentive to keep playing.
This is the perfect opportunity for those who like to engage in a quick game of Raid Shadow Legends or something similar while standing in line or when you have a few extra minutes to kill.
2. Check out offer walls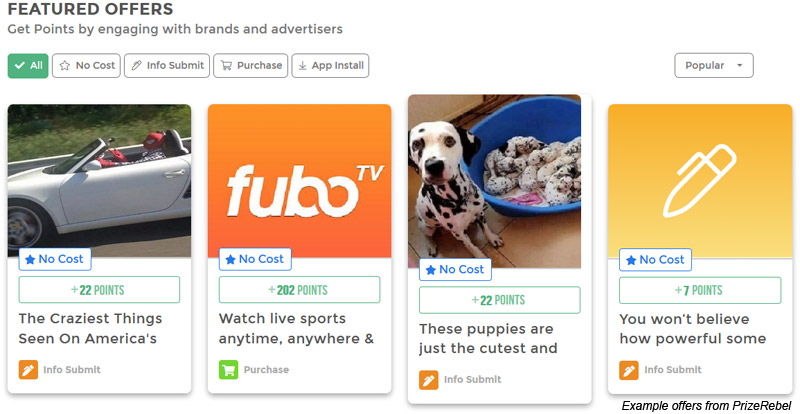 Offer walls tend to be responsible for some of the biggest paydays on GPT websites, however some sites will ask you to make a purchase first. There are some opportunities to earn credits – which can be exchanged for rewards – for free though.
QuickRewards is a good example that demonstrates these two types of offer walls. Members of this website can earn up to 25% cashback paid in credits at thousands of its partnering retailers, as part of its Shop and Save program. However, it also awards credits if you take part in free trials or testing out free samples of new products.
Sometimes, you'll be asked to give out personal information, such as your email address or phone number, to third parties in order to participate. Always review the terms of an offer before agreeing to participate and use a secondary e-mail address for these types of things.
Bonus tip: Sign up for offers for products and services you would actually use and buy.
3. Share your web usage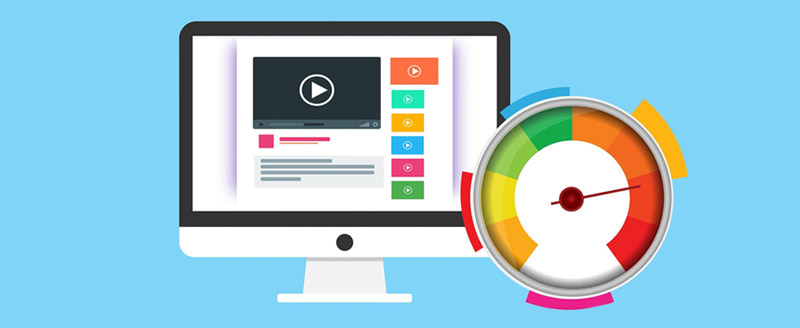 This is as close as you can get to earning money for doing absolutely nothing. There are several mobile apps out there which will pay you just for giving them permission to track your web usage (which is anonymized). Some of these apps are also available as browser extensions, so you can participate via your desktop or laptop too.
MobileXpression is one of the most popular of these apps, because it's one of the best-paying. UK users will earn a £20 Amazon voucher after two weeks of having the app installed. Users in the US will earn $5 after one week. That's hardly chump change for installing a small app that you'll hardly notice is even there.
4. Search the web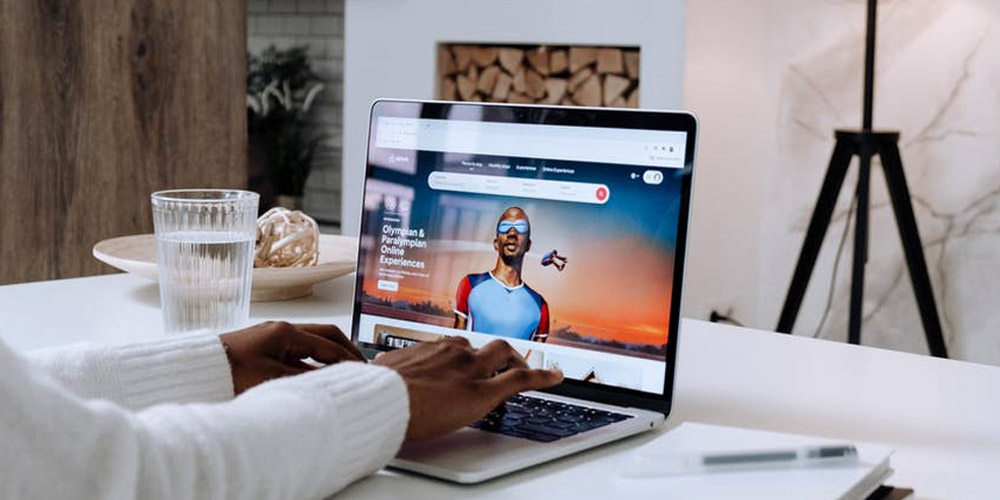 There are GPT websites that'll pay you for using their search engine, instead of Google, Bing or whatever else you use. It's another way to earn money for doing something you surely would be doing anyway.
Swagbucks is one of the websites that rewards you for searching the web. It has a browser extension which makes this almost effortless. Meanwhile, Qmee is a browser extension that'll add extra ads into your existing search results and pay you for clicking them! You're literally making money by clicking a button.
5. Watch videos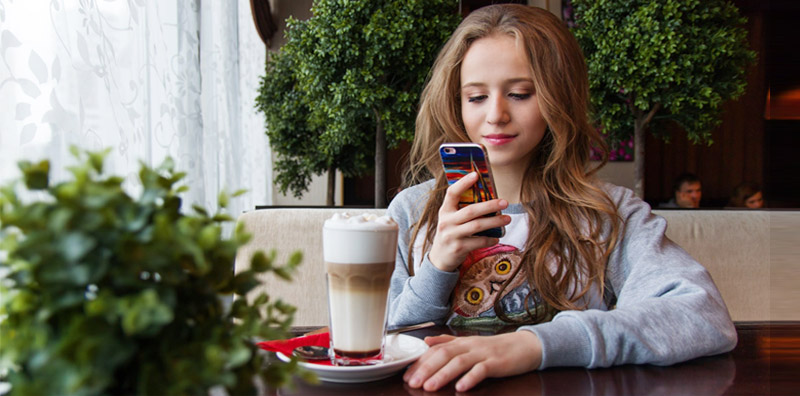 Some GPT websites will pay you to watch videos. These are mostly advertisements for products and you can expect to less than you would for playing online games. However, this is as passive as it gets in terms of money making online. You won't be quizzed on what you just watched, so if your attention starts to wander, you can still be rest assured that you'll be compensated for participating.
6. Rack up referral bonuses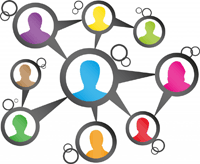 Most GPT websites run some sort of referral scheme, where you can earn points for every friend you refer. Typically, they'll have you use a unique referral link or code to share with your friends and online.
Sometimes, your referral bonus will be a flat rate. Other times, you'll earn a percentage of your referral's earnings for life – ranging from 10-30% of their earnings!
If you have a big social media audience, you could make a killing by sharing a positive review of a GPT website, including your referral link. Check out our GPT referral programs list for a breakdown on how much each program offers online.
Top rated GPT websites for earning money outside surveys
Click the links below to see our full reviews, or check out the top GPT programs list for a full list.
Earnings cash with no surveys involved
Of all the ways to make money online, we think GPT websites provide some of the easiest and most enjoyable methods around. They are open to international users, are easy and free to join and offer a fun interface to rack up earnings.
If you like earning rewards online but do not like taking surveys, GPT sites are a great option. They're hardly a 'get rich quick' scheme, but it's good honest work and the barrier to entry is minimal.
---
Related Posts: