These days, consumer surveys are commonly underestimated in their perceived usefulness and are mostly thought of in the context of improving something specific about a brand or business.
It may then, come as a shock that consumer surveys were directly attributable to the improvement of the entire sport of cricket in 2001. The results of market research surveys sparked the creation of T20 cricket in 2003, which arguably saved the sport from its steep decline.
Late 90's – cricket in the mire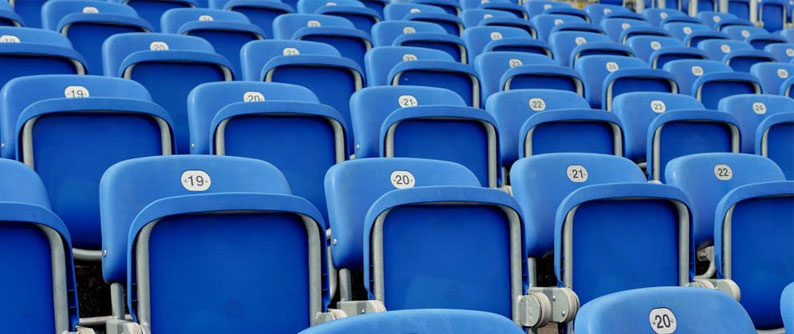 Cricket was born in England in the late 16th century and is regarded as the nation's national sport.1
However, it had never been particularly easy for local county sides to sell out their matches – even those with modestly-sized stadiums. In the five years preceding 2001, attendances had dropped by 17%2 – and marketing bosses had seemingly no idea why.
Worse yet, they were stuck for ideas as far as how to attract new people to watch their team's matches.
Back then, there were two main forms of the game:
Five-day test matches. Both teams are given two innings. The teams play until all innings are over, or 5 days of play have passed. This is considered the pinnacle of cricket.
One-day matches. Both teams are given a 50-over innings. Matches typically last between 6-7 hours.3
The problem: fans were becoming increasingly disinterested in both forms of the game.
Enter Stuart Robertson
Stuart Robertson, who was England and Wales Cricket Board (ECB) marketing executive at the time, took it upon himself to try and figure out a solution.
Recognizing the power of opinion surveys, he approached terrestrial broadcaster Channel 4 and the ECB to persuade the companies to fund a massive market research program, with the aim of discovering nationwide sentiment towards the game.
The £250,0003 (approximately $350k USD) program initially consisted of 30 focus groups, followed by thousands of consumer surveys. Some 4,500 surveys were delivered directly to households.4
The ECB was particularly keen to talk to focus groups containing children, female and ethnic minorities, as these were identified as demographics which were under-represented at cricket matches. Participants were asked a series of questions to gauge their opinions on cricket, how often they attended matches and why they didn't attend more.
In their interviews, the following criticisms were regularly made:
Under-represented demographics felt like live cricket "was not for them". Some even mistakenly thought they had to be members of a club to attend matches!
Matches started early in the afternoon, when people were typically at work or school.
Matches simply lasted too long.
Matches were boring, and often ended in a draw – despite their tremendous length (many hours).
More follow-up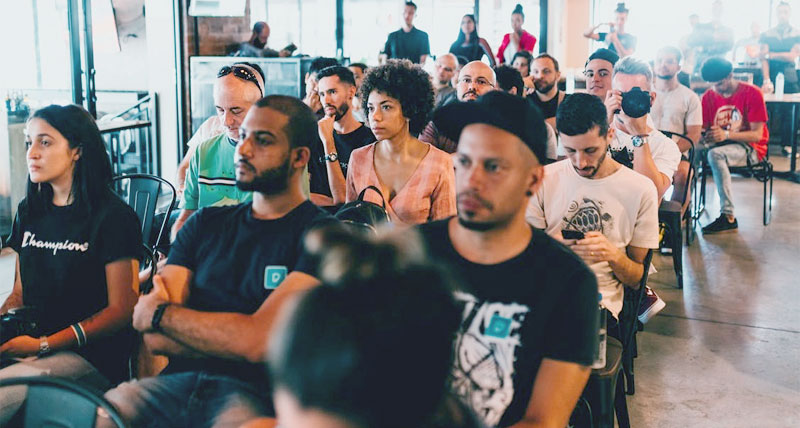 Based on these focus group results and recognizing that the format of cricket matches seemed to be a common criticism, the ECB went to work and constructed a series of consumer surveys. These surveys asked people if they'd be interested in attending a match that lasted less than three hours and that would begin in the evening after traditional work or school hours.
The idea proved to be overwhelmingly favorable among the survey's participants – especially those in the under-represented demographics that the ECB knew would be key to injecting new interest back into the sport.
Indeed, the survey indicated that there were around 19 million UK residents who neither loved or hated cricket. Around half of these had never attended a match, or attended infrequently.2 The possibility to reach a huge market of potential new fans suddenly seemed conceivable.
In hindsight, it might be surprising that the idea of shorter games at more accessible times wasn't thought of sooner.
T20 cricket is born
Robertson took his findings to English cricket's decision-makers, hoping that they would agree that shorter matches were key to attracting new fans, but he faced fierce resistance.
County chairmen and other key names were particularly worried that a shorter form of cricket would cheapen the traditional game.
However, others were behind the idea and marketing chiefs from all county clubs were unanimously in favor of tweaking the game in the name of keeping cricket alive.3
Ultimately, the new 20-over competition was tabled and put to a vote among the 18 county chairmen. They voted 11-7 in favor of it and in 2003, Twenty20 (T20) cricket was born.
A few new rules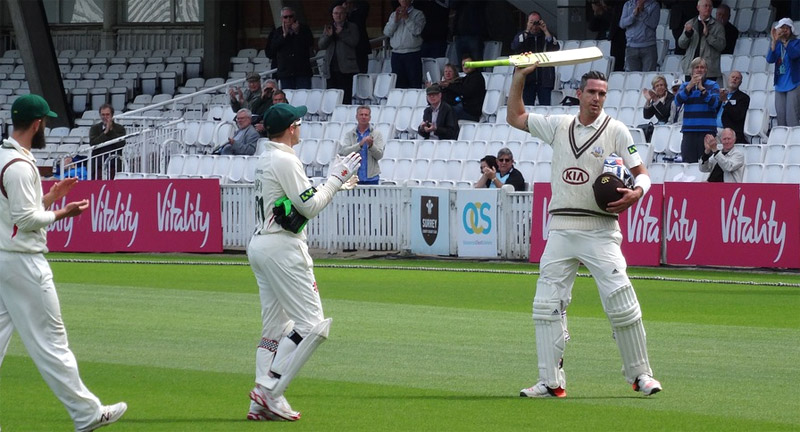 Before this new version of cricket could be played professionally, a few new rules needed to be introduced. Robertson was tasked with organizing trial games, making trial rules and putting together a committee to decide what worked and what didn't.
The committee was keen to create a more exciting experience that would appeal to a broader new audience, but they were also leery of veering outside the traditional game too much and seeming too gimmicky.
A few rules that were experimented with in trial games, but ultimately didn't transfer over well into professional T20 games included:
The Golden Over – An over in which runs counted double.
The Hotseat – A lone seat where the next player up to bat had to sit and wait.
These rules were both scrapped and T20 cricket eventually became a simplified 20-over version of a traditional one-day game, albeit with plenty of bells and whistles; pop concerts and other entertainment would be available in and around the stadium, music would blare over the sound system after every boundary and over and the teams would sit in dug-outs next to the boundaries.
The fielding team would also be given a six-run penalty if they failed to bowl 20 overs within 75 minutes and the batting team would also face various penalties if they took too long to be ready to face a ball.
Most importantly, each team had less time to maximize their score, so batsmen would take more risks, resulting in a more entertaining game in a more digestible time period.
An explosion in popularity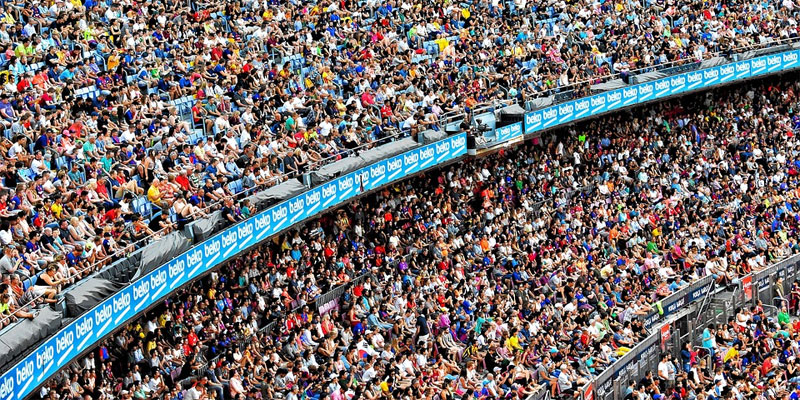 The Twenty20 Cup officially replaced the 50-over Benson & Hedges Cup in 2003 and attendance skyrocketed.
The semi-finals and final were played at Trent Bridge on July 19, 2003 and tickets sold like wildfire. The game was won by the Surrey Lions.
Prior to that historical event, an average of 5,327 fans attended Twenty20 Cup matches, compared to an average of just 1,511 fans in attendance for the previous year's Benson & Hedges Cup.5 The tournament, now known as the T20 Blast, remains popular in England to this day.
This explosion in popularity in the very birthplace of cricket, makes it conceivable that the game will continue to rise in popularity around the world.
Some notable events involving T20 cricket include:
2004 – the first international T20 match was played between women from England and New Zealand.
2005 – Australia and New Zealand competed in the first international men's T20 cricket match.
2007 – the first T20 World Cup was contested and won by India.5
2008 – the first season of the Indian Premier League (IPL) kicked off.
2011 – the Big Bash T20 League was introduced in Australia.
More recently, the popularity of the T20 format in Australia – and particularly in India – has exploded into something larger than even Robertson could surely have imagined.
IPL (Indian Premier League) teams now receive incredible amounts of money from broadcast deals, sponsorships, ticket and merchandise sales, such is the love for the format in India. With their brand value topping six billion dollars6, they can afford to pay mega-salaries to the world's best players. These players flocked to India in droves, expanding the popularity of the IPL even further.
Over one billion strong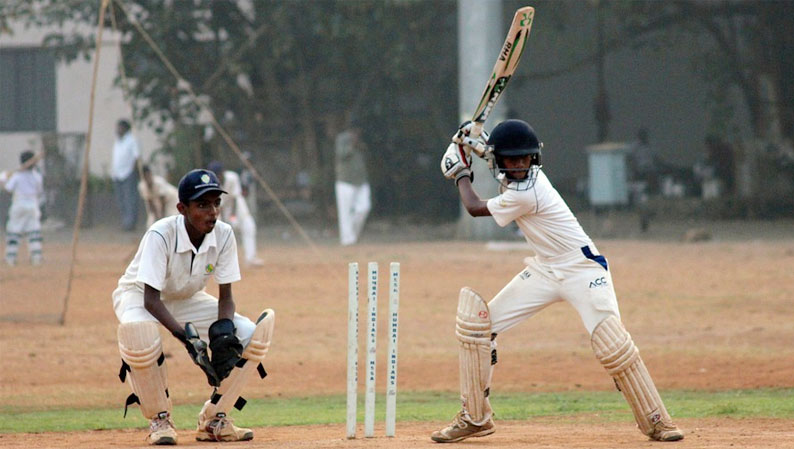 While test matches still have a place in the hearts of cricket purists, it's hard to deny that T20 is now the most popular form of the game.
T20 cricket hasn't just improved attendances in countries where the sport was already popular – it has also brought cricket into mainstream knowledge elsewhere. There are currently 82 nations7 that have played international T20 cricket matches in the last four years, compared to just 12 test-playing nations.8
In 2018, The International Cricket Council (ICC) conducted market research of its own to determine the global popularity of T20 cricket. It estimated that there are now well over one billion self-proclaimed cricket fans across the globe.
One man's foresight permanently changed the game
It might be hard to fathom that modern day cricket ultimately spawned from one large consumer survey program.
Back in the late nineties, Robertson recognized the power of asking the right people the right questions and harnessed those answers to create the game of cricket that people ultimately wanted.
In fact, the most recent worldwide ICC survey revealed that 39% of fans across the world are female, making the original efforts to appeal to a new demographic, clearly a success.
In an interview about the success of T20 cricket with cricbuzz.com, former Hampshire chairman Rod Bransgrove reminisced on how many chairmen were on the fence about the idea:
"Stuart (Robertson) did well to get any resource to research non-members, because the normal way to find out if a change was acceptable in cricket was to ask the 100,000 people or so who had a stranglehold over the game through the county chairmen who really saw their role as representing their members.
They hadn't considered that by representing their members, they were necessarily limiting the scope of the game."
Perhaps unsurprisingly, Robertson has gained cult legend status within the game of cricket, although he has always remained modest about his contribution and had no financial stake in its success.9
Looking back on the success of his brainchild in an interview with cricbuzz.com, Robertson said: "Ironically my children are of a similar age to T20. And to see them all grow up has been amazing…It's literally helping to introduce something into the world and see it develop and mature and to move on. Proud is the overwhelming adjective."
---
Related Posts:
Sources:
1. "Cricket As National Sport Of England." LiveCustomWriting.com. Web. 30 July 2021. <https://livecustomwriting.com/blog/cricket-as-national-sport-of-england>.
2. "Backstage: Stuart ROBERTSON." The Guardian. Guardian News and Media, 09 June 2003. Web. 30 July 2021. <https://www.theguardian.com/sport/2003/jun/09/cricket1>.
3. Ramsey, Andrew. "The Story behind the Birth of T20." Cricket.com.au. 21 July 2014. Web. 30 July 2021. <https://www.cricket.com.au/news/the-story-behind-the-birth-of-t20-cricket/2014-07-21>.
4. Blackmore, Jeremy. "Reminiscing about a Revolution." Cricbuzz. Web. 30 July 2021. <https://www.cricbuzz.com/cricket-news/117467/reminiscing-about-a-revolution-t20-cricket-stuart-robertson-cricbuzzcom>.
5. "Move to Expand Twenty20 Cup." The Guardian. Guardian News and Media, 29 June 2003. Web. 30 July 2021. <https://www.theguardian.com/sport/2003/jun/29/cricket.deniscampbell>.
6. "IPL: IPL Brand Valuation Soars 13.5% to Rs 47,500 Crore: Duff & PHELPS." The Economic Times, 20 Sept. 2019. Web. 30 July 2021. <https://economictimes.indiatimes.com/news/sports/ipl-brand-valuation-soars-13-5-to-rs-47500-crore-duff-phelps/articleshow/71197984.cms>.
7. "ICC Ranking for T20 Teams International Cricket Council." International Cricket Council. 25 July 2021. Web. 30 July 2021. <https://www.icc-cricket.com/rankings/mens/team-rankings/t20i>.
8. Singh, Hemant. "List of Men's Cricket Test Match Playing Teams." Jagranjosh.com. 01 July 2020. Web. 30 July 2021. <https://www.jagranjosh.com/general-knowledge/list-of-mens-cricket-test-match-playing-teams-1531381064-1>.
9. "Meet the Man Who Invented Twenty20 Cricket – the Man Missing out on Millions." Daily Mail Online, Associated Newspapers. 11 June 2008. Web. 30 July 2021. <https://www.dailymail.co.uk/sport/cricket/article-1025831/Meet-man-invented-Twenty20-cricket–man-missing-millions.html>.