Swagbacks is not the only website out there for people who are enthusiastic about reward sites. If you're keen on all-in-one websites that offer paid surveys, promo codes, cash back and offers, then you may want to find out which reward sites like Swagbucks are faster and easier.
Luckily, there many sites like Swagbucks that may even surpass it. Some are simpler to use and are faster or even easier to use and navigate.
First off, why is Swagbucks so popular?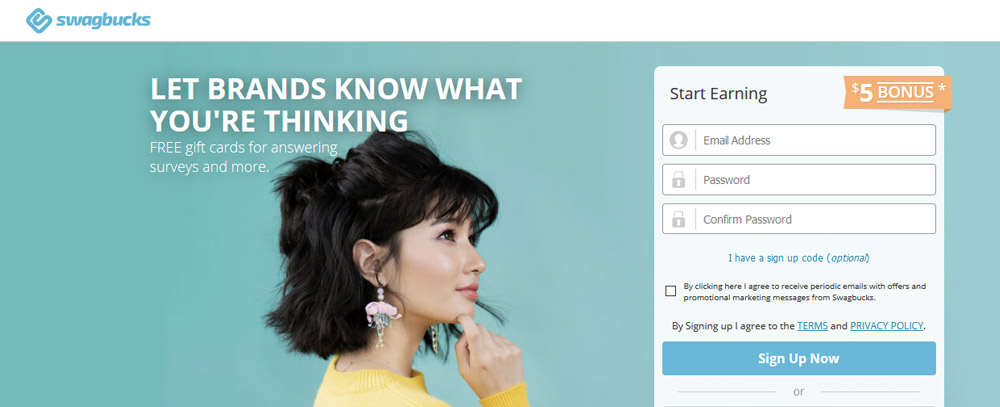 Swagbucks is owned by Prodege – a company that had venture capitalist funds injected its rewards site when it first began, ultimately fueling its skyrocketing success and helping grow it into the behemoth it is today.
Their sleek platform, combined with strong marketing, grew it into America's largest Get-Paid-To program. An unbelievable 7,000 gift cards are awarded daily to members, and over $800,000,000 in rewards has been paid out in the form of cash and gift cards.
Some people love Swagbucks, while others are not big fans. Here are some of the biggest pros and cons of Swagbucks:
Pros:
$5.00 joining bonus for new members
Tons of different ways to earn rewards: take surveys, watch videos, get cashback from shopping, play games, download coupons and more
Huge variety in tasks and tons of survey inventory
Frequent contests and sweepstakes that offer great prizes
Rewards selection covers almost everything anyone would ever want
Slick, modern platform
Established and trustworthy; millions of members, millions of reward payments
Cons:
Cash out minimum is high ($25 minimum)
Surveys can be difficult to qualify for
Customer service is not always responsive
Sudden account deactivations
Offers don't always credit properly
Few earning opportunities in countries outside of CA, USA, AUS, UK, even though international members are accepted
Although Swagbucks is legit and generally has positive reviews, it might not be a good fit for everyone. Let's explore some sites like Swagbucks but better (maybe).
Sites like Swagbucks but faster
One of the biggest problems with Swagbucks is its high payment threshold of $25. This means that you'll need $25 worth of earnings before you'll be able to exchange your points for a PayPal payment or a gift card. Although the $5.00 joining bonus is a nice jump start for new members, it can still take some time to reach the $25 minimum.
Here are some sites like Swagbucks but faster:
PrizeRebel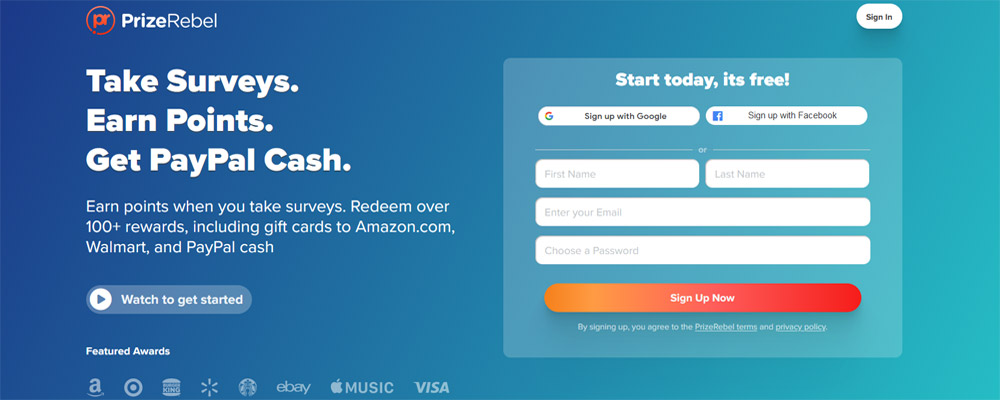 If you're interested in websites that offer paid surveys, PrizeRebel may be right up your alley. It's chock-full of surveys that are associated with significant earnings. Many people believe that PrizeRebel beats Swagbucks in website simplicity and how simple PrizeRebel makes attaining payout minimums. People also tend to associate PrizeRebel with better and speedier moneymaking openings online.
PrizeRebel benefits over Swagbucks:
Lower payout threshold – $5.00 vs $25.00
Instant reward payments for Gold members
Easier than Swagbucks with its simpler, less overwhelming platform
More generous referral program (up to 30% of referral earnings vs 10%)
Similar selection of earnings opportunities
SuperPay.me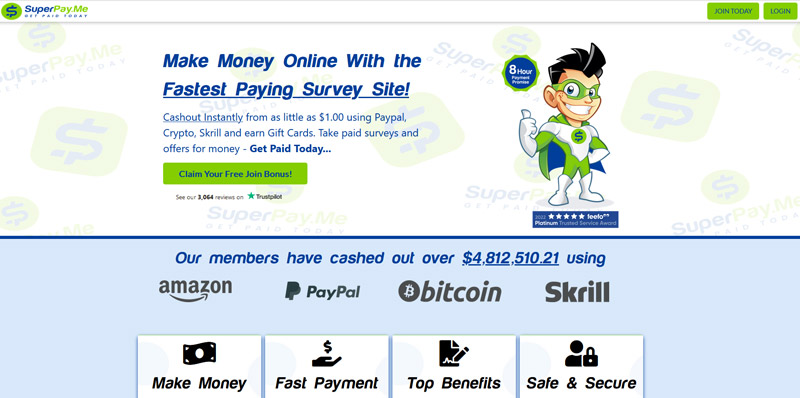 Like Swagbucks, SuperPay.me is a well established rewards site that has existed for over a decade. Although its focus tends to be on paid surveys, it offers multiple different ways on earning on the platform, including watching videos, completing micro tasks, offer walls, referring friends, and much more.
New members receive a $0.20 joining bonus. Although this doesn't sound like much, you can get paid to your PayPal account with just $1 worth of earnings, making that $0.20 bonus 20% of the way to your first cash out! It's certainly easier than Swagbucks if you're looking to get paid fast.
SuperPay.me benefits over Swagbucks:
Low $1.00 minimum payment threshold
More generous referral program (25% of referral earnings vs 10%)
Users worldwide accepted
Instant payment options
Freecash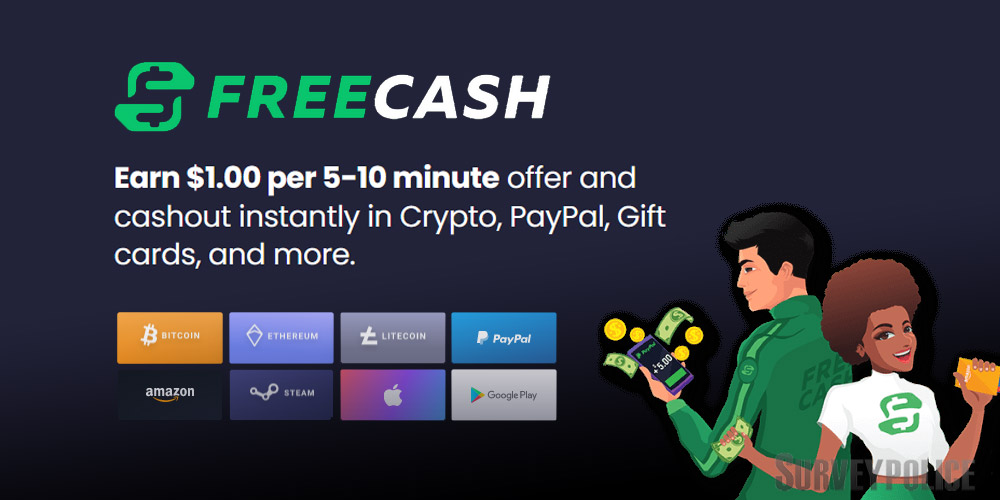 Freecash is a fun, engaging site has built an enthusiastic community of users who compete to earn the most they can using the platform. Members can earn 'coins' by playing games, completing surveys and filling out offers. Payments are made in cryptocurrency, cash and via gift cards.
Freecash benefits over Swagbucks:
Get paid in crypto (if you wish)
Super-low payment minimum of $0.10
If you get disqualified from a survey, you may still earn coins
Chance to win up to $250 just for joining
Chatbar where you can easily talk to other members using the platform
QuickRewards Network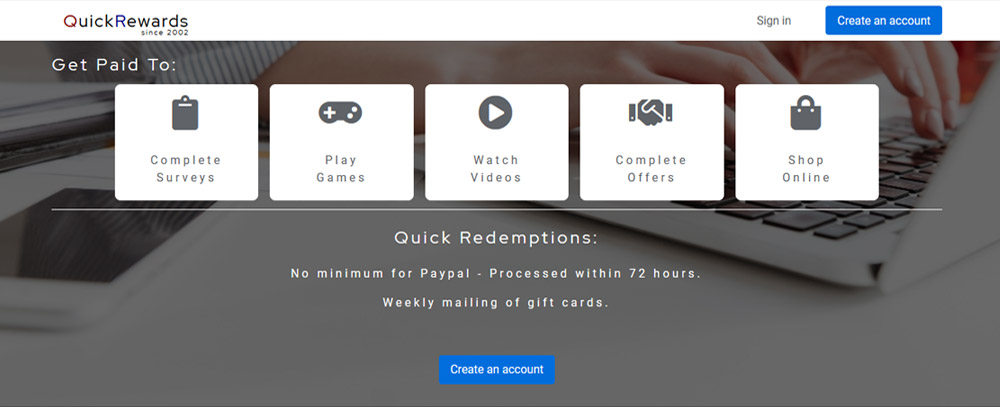 If you're keen on taking surveys and racking up money that you can withdraw at any time, then you may want to learn all that you can about QuickRewards and how it operates. QuickRewards rewards its users for reading emails, visiting websites, taking surveys, playing games, and more. QuickRewards has a strong following and a very good reputation among its users, including an A+ BBB rating. It has been around since 2002, and continues to be a well-regarded rewards site.
QuickRewards benefits over Swagbucks:
Crazy low payout threshold – just $0.01!
Instant PayPal payments
Timely and responsive customer service
Play fun games for cash
No points system to figure out – earn cash for completed tasks
InstaGC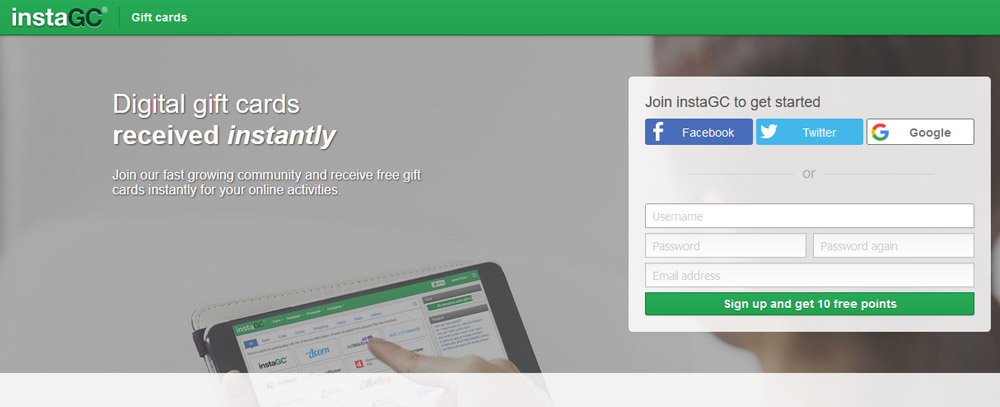 Although InstaGC is not as popular as Swagbucks, it has awarded over 1,250,000 gift cards to people all over the world. They offer more than just GC's, or gift cards as a rewards option; You can cash in your points for a PayPal payment, a Visa prepaid card, or even bitcoin! Of course, they also offer a huge variety of gift cards to almost every store you can think of. You can earn rewards on the platform by taking surveys, watching videos, searching the web, completing tasks, entering in free points codes and more.
InstaGC benefits over Swagbucks:
Low $1.00 minimum payment threshold
Instant payments – hence the name Insta-GC!
Free points codes posted frequently on social media
Get paid in bitcoin if you wish
Less complicated website
FusionCash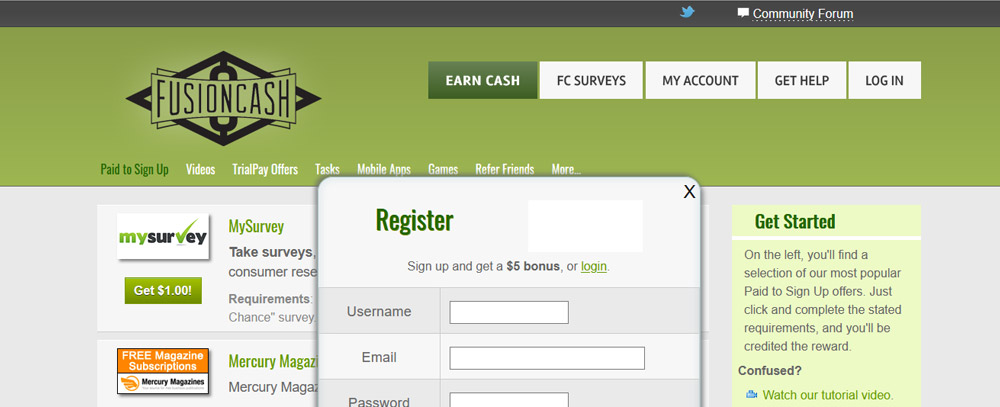 FusionCash is a rewards site that's reminiscent of Swagbucks in many relevant ways. It's an online spot that enables users to score cash via all sorts activities including reading emails, watching video clips, taking surveys, and doing website assessments. Unlike Swagbucks, you'll receive cash for every activity you participate in, however just like Swagbucks, new members receive a generous $5 joining bonus!
FusionCash benefits over Swagbucks:
Option to be paid by check
Popular forum to interact with other members
If you get disqualified from a survey, you'll still be credited $0.01
Payouts for surveys tend to be higher
No points system – earn cash for completed tasks
Sites just like Swagbucks
The websites that are a lot like Swagbucks would be ones owned by the same parent company – Prodege. Prodege has around half a dozen or so websites that they operate in the rewards space, including sites that they have created on their own or acquired from other companies. Here's a list of sites that are very similar to Swagbucks, because they are operated by the same company!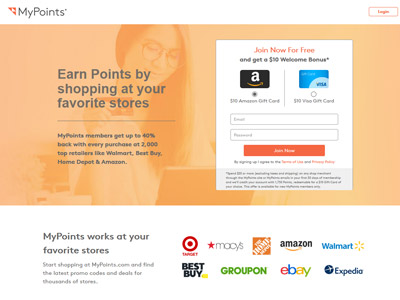 MyPoints is a rewards website similar to Swagbucks, but with more of an emphasis put on shopping cashback, local deals and coupons. Although there are still various activities you can do on the platform like take surveys, watch videos, etc. the shopping component of the site is featured more prominently.
» Visit the MyPoints website and get a $10 joining bonus!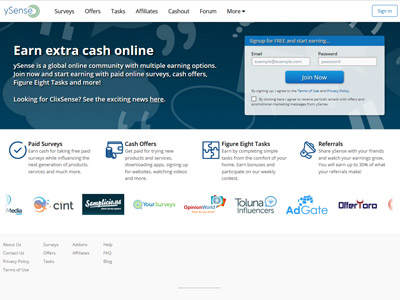 ySense is a simpler version of Swagbucks. Similar tasks and earning opportunities exist on the site, but the platform itself is much, much simpler and less overwhelming. The site hosts a very active forum where it's easy to interact with fellow users of the site.
» Visit the ySense website to earn cash and gift cards.
Ultimately, if you're looking for a reward site like Swagbucks, or one that's potentially better, there are plenty of options to choose from. The sites listed above have each awarded their members over $1,000,000 in rewards and have been around for years.
Avoid reward sites that are new and don't have established reputations; you don't want to invest time and energy into participating in online activities, only to find yourself not getting paid, or worse yet, falling for a scam. As with anything online, by using common sense and exercising caution when signing up for a new program, you'll be able to find a rewards program that works well for you.
» Find all top rated rewards programs