Most people are searching the internet several times per day, whether at work, home and on their laptops or on their smartphones. Be it to look up business hours, to settle an argument between friends, or to just to kill time, a simple web search can help.
Therefore, the ability to get paid to search the web is likely to appeal to most internet users.
After all, you're receiving money for something you would have been doing anyway for free.
In this guide, we'll reveal some favorite online services that will pay you to search the web, and we will review how they work and what they entail.
5 online services that will pay you to search the web
The following programs work slightly differently, so it's down to you to select what service seems most appealing to you. They include passive income apps, GPT programs (get-paid-to programs) and rewards programs.
1. MobileXpression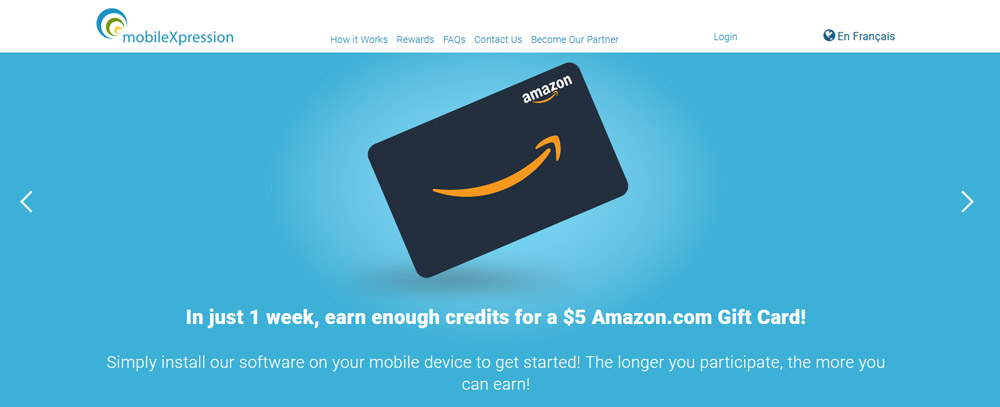 MobileXpression offers an very passive way to get paid to search the web, albeit only on mobile devices like smartphones and tablets.
Once you download the MobileXpression app onto your device and answer a few basic registration questions and give the app permission to track your web searches, you're ready to start earning.
All you need to do is leave the app installed on your device. It's completely unobtrusive and shouldn't affect the performance of your device in any way. Your privacy is guaranteed.
Users in the United States will earn a $5 Amazon voucher after one week of having the app installed and users in the UK will earn a £20 Amazon voucher after two weeks. Those in India will be gifted a 300 rupee Jabong gift card after 14 days.
Not bad for an app you can install one time, then completely forget about!
2. Swagbucks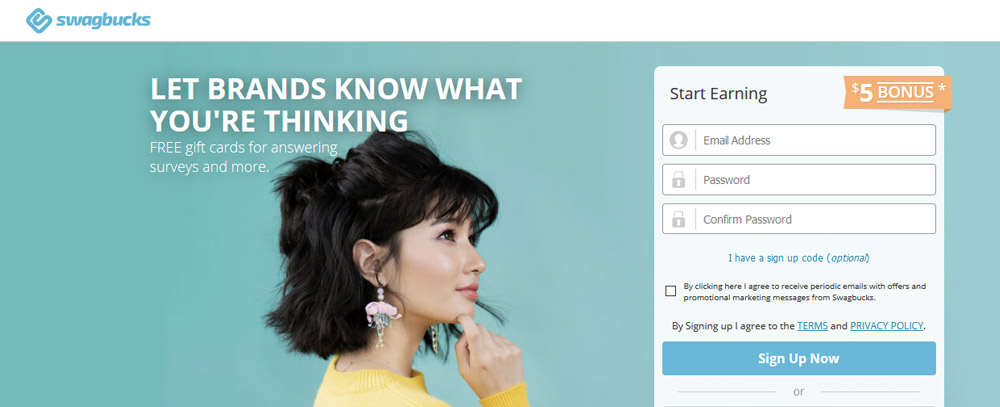 Swagbucks is a popular international get-paid-to website. One of the main reasons for its popularity is its wide range of activities that you can do to get paid (including watching videos, completing surveys, shopping, and more).
This includes using the Swagbucks search engine to navigate the web.
The Swagbucks search engine provides arguably the most passive method of earning rewards points on this website, especially if you follow its instructions to make it your default search engine.
Swagbucks provides instructions for you to default to its search engine on Google Chrome, Mozilla Firefox and Microsoft Edge browsers.
Once you do this, you won't even need to log into the Swagbucks website to earn rewards points. You'll just need to conduct a search from one of these web browsers.
According to the Swagbucks website, you can earn 200 SB by using its search engine daily for one week. This amount of rewards points is worth roughly $2 once converted.
You can convert as few as 300 SB into gift cards, so it won't take long to earn a reward, even if this is the only element of Swagbucks you use. There are quicker ways to earn credits, but none as effortless as this.
The one downside is that you'll have to stop using your favorite search engine to conduct your searches, but that's likely a small price to pay.
Join Swagbucks today and get a free $5.00 account credit.
3. Nielsen Computer and Mobile Panel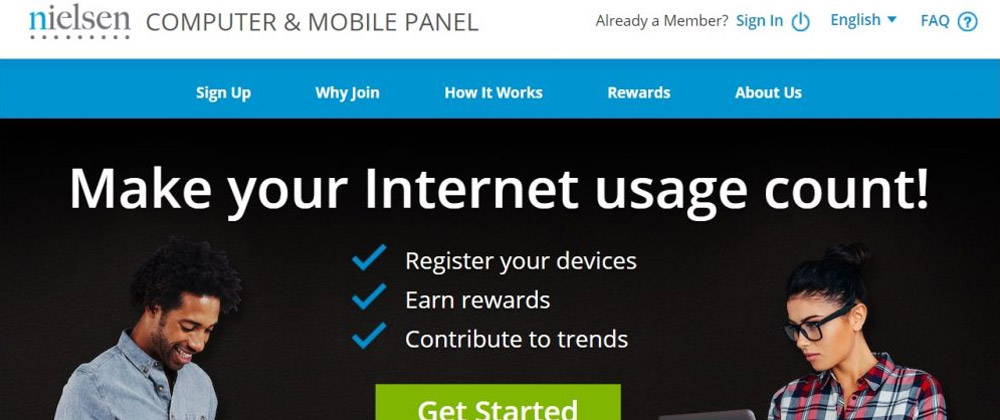 Nielsen Computer and Mobile Panel members will be asked to install an online tracker that monitors their web usage. You can choose to install a smartphone or a web browser extension. Either way, you'll earn $50 a year in retail gift vouchers.
This service doesn't alter your pay depending on how much (or how little) you search Google or other websites.
However, users will be entered into monthly sweepstakes, where they have the opportunity to win additional cash prizes. There are 400 sweepstakes winners per month.
4. Qmee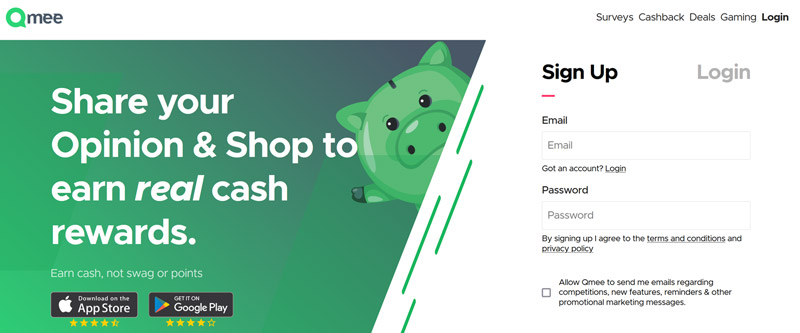 Qmee is primarily a get-paid-to website that pays users to take surveys and complete other online activities. However, it also offers users a web browser extension.
The most useful purpose of the Qmee browser extension is that it automatically conducts a price comparison for items when you're shopping online. If an item you're looking at is cheaper elsewhere, Qmee will alert you. This feature alone makes the extension worth installing.
Still, on top of that, the Qmee extension will add some extra sponsored links into your web searches. Click them and some extra money will be added onto your Qmee balance. Simple. It's like a cashback website, but you don't have to actually buy anything to earn money.
Qmee adds paid results to all major search engines, plus eBay and Amazon. It will show you how much money you'll get for clicking the link (typically a few cents).
There are no withdrawal thresholds with Qmee. You can withdraw your balance as PayPal payments or retail gift cards.
5. Microsoft Rewards
Sign up for Microsoft Rewards and you'll earn rewards points every time you search the web using Bing.
Once you've earned enough, these points can be converted into gift cards.
Frequent users will 'level up' so they earn more points per search. You'll need to be signed into your Microsoft account to earn points. One great benefit is that you can sign into your account on mobile too, allowing you to also earn points there.
It's also possible to earn Microsoft Rewards points by shopping with the program's associated retail partners or by playing its online games.
Not many people are using Bing as their main search engine, but perhaps this scheme might persuade you it's worth trying.
Is it worth it?
The services listed above are quick and easy to install, and are mostly unobtrusive.
You won't earn life-changing amounts of money using them, but once they are installed, they all earn you money effortlessly.
There are no serious privacy concerns, nor can you expect your web searching experience to be harmed in any significant way.
The one downside is: in some cases, you may need to stop using your favorite search engine.
If you're a die-hard fan of Google, for example, you might be put off if you're forced to switch to Swagbucks or Bing. Some of these lesser-known search engines are widely regarded to produce inferior results.
Still, there are services in this list that don't require a switch. In all likelihood, there's at least one suggestion here that won't change your online experience for the worse at all.
If you want to up your earnings, you could potentially sign up to all five of these services on multiple devices to maximize the cash and rewards you earn.
---
Related Posts: