Amazon is the world's largest online retailer, featuring over 500 million products (available to USA consumers), and growing daily! Their worldwide presence along with simple, hassle-free ordering, makes them a popular destination for anyone looking to buy anything from household goods to books to power tools, online.
These days, you can even get your grocery shopping done through Amazon. After acquiring Whole Foods in 2018, Amazon now has a bigger selection than ever of food items.
A lot of online survey websites offer Amazon gift codes in exchange for taking surveys. Before listing the ones that do, let's review how this works.
» Skip ahead to survey panels who offer Amazon cards
Taking surveys for Amazon gift codes
Because of Amazon's popularity, many paid survey websites award Amazon gift codes to their members in exchange for taking surveys. These digital credits are easy to administer, as unique voucher codes can simply be e-mailed to a panel's survey takers, allowing them to receive incentives quickly.
The first step is to join online survey panels who offer Amazon gift codes. Once you join a panel, you will be e-mailed online surveys. Fill these out, and when you have enough points to request a reward, look for Amazon as a "cashout" option, and make your request. Within a few days (typically), you will receive an e-mail with your voucher code.
How to add Amazon credits to your account
Amazon makes it very easy to add credits to your account. Simply log in to your Amazon account, go to "Your Account", and click "Gift Cards – View balance or redeem a card". Click "Redeem a Gift Card" and enter in your e-voucher code. Click "Apply to your balance" and your account will then be credited with the value of your credit The next time you make a purchase, your balance will automatically be adjusted to reflect the value of any gift codes you have added to your account.
Tip! It's a good idea to regularly add gift codes to your Amazon account as soon as you receive them in your e-mail inbox. Otherwise, it's easy to forget about your credits the next time you make a purchase.
Alternatively, you can add items to your cart as you would normally, and when you're ready to check out, you can add in your voucher codes directly on the payment screen.
Surveys for Amazon gift cards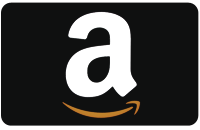 Alternatively, there are some survey sites who actually offer physical Amazon gift cards in the mail. This is usually the preferred method of receiving a gift card if you are planning to give it to someone as a gift.
Because the gift cad will be mailed, you'll have to add additional processing time to this method of delivery. It can take around 4-6 weeks to receive your physical Amazon gift card, but if you're not in a hurry, then this shouldn't be a problem. Just to be safe, remember to request your gift cards from survey sites in October if you're planning on giving them away as Christmas presents. This way you'll have plenty of time to receive them, even if the postal service is slow.
Alternatively, you can always request an e-voucher code from a survey site, and use it to order a physical gift card from Amazon to send to yourself (which you can then re-gift), or have it sent directly to your friend/family member, etc. as a gift.

Who offers Amazon cards in exchange for surveys?
There are dozens of legitimate online survey panels who offer Amazon as a cashout method. Typically, denominations are $10, $25, $50, etc., although there are some survey sites who will allow you to request cards as low as $5, and occasionally, even $1! You can find an extensive list of Amazon gift card survey providers, using SurveyPolice Pick-a-Perk.
Here's a sample of survey sites who offer Amazon gift cards as rewards:
» See the full list on SurveyPolice Pick-a-Perk