If you're a fan of the crafting website Etsy, you might already know how difficult it is to find a way get a free Etsy gift card online.
Don't fret however! We've scoured hundreds of survey and GPT sites to bring you a list (albeit a short one) where you can get free Etsy gift cards without spending a dime.
» Skip ahead to find sites offer free Etsy gift cards
How do Etsy gift cards work?

First off, Etsy is a company that sells handmade, vintage and crafting items from millions of sellers worldwide. With over 120 millions items in their marketplace available for purchase at any given time, Etsy is the go-to spot for everything hand crafted and unique.
While accepting traditional methods of payment, Etsy also accepts Etsy gift cards as a payment method. These can be used towards purchases on its website.
Where can I get a free Etsy gift card?
All Etsy gift cards are digital in nature – you won't find them available for purchase at your local Walmart or CVS store. They are exclusively available online, as they are simply not offered in physical, plastic form.
To get one, you have two options: either purchase one directly from Etsy's website, or receive one online. Take a look at the websites below that offer them as a unique way to earn for free.
Websites that offer a free Etsy gift card
If you're looking for a way to get free stuff on Etsy (or to at least reduce your purchase price), look no further. The following is a list of sites that can help you earn an Etsy free gift card:
PrizeRebel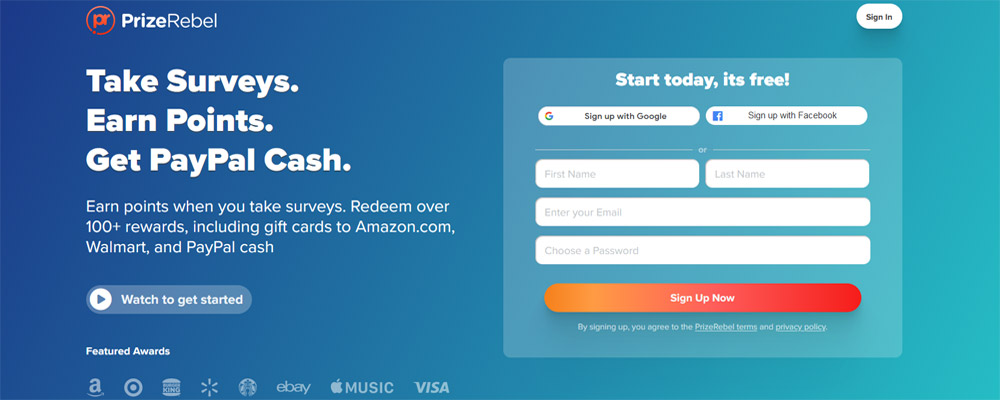 PrizeRebel is a popular rewards site that gives its members the opportunity to earn points by taking surveys, watching videos, completing tasks, participating in contests, and more.
Once you've earned just $5 worth of points, you can redeem them for a huge selection of over 500 gift card options.
PrizeRebel offers $25 Etsy gift cards in their rewards catalog, which are delivered straight to your email inbox upon redemption, in the form of a unique code.
PrizeRebel has over 12 million members and has been online for over 15 years. The site is easy to use and earning enough points to reach a cash out is very simple with regular participation.
InstaGC


instaGC is quite similar to PrizeRebel, in that you can earn points on the platform by taking surveys, completing offers, referring friends, and more.
As the name implies, instaGC specializes in awarding gift cards (instantly!), as it's issued over one and half million of them to its members. It also offers other payment methods including PayPal, Visa pre-paid cards, and even bitcoin.
You can redeem your instaGC points for a $25 or free $50 Etsy gift card, which will be e-mailed to you. Simply input the code you receive into your Etsy shopping cart upon making a purchase, and the amount will be deducted.
Tip! If you're looking to give a gift card as a gift, simply print the e-mail containing your unique gift card code and give it to your friend. Alternatively, simply forward them the e-mail you receive from the sites above.
Join
instaGC
to receive a 10 point joining bonus.
Swagbucks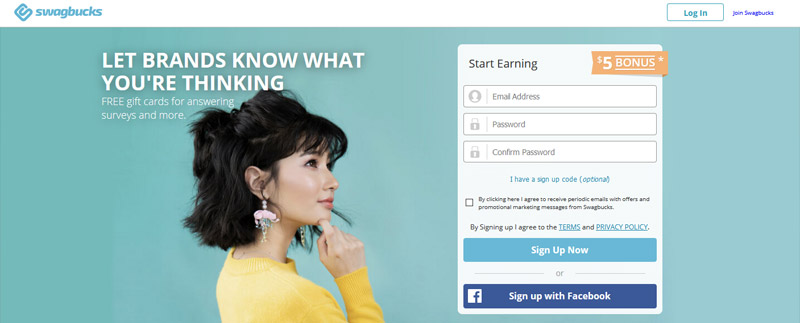 Although Swagbucks doesn't offer Etsy gift cards as a rewards option on its platform (which is surprising, considering they have so many different options to choose from), Swagbucks does offer Etsy cashback.
If you log into your Swagbucks account and click through to the Etsy website via your account and make a purchase, you will automatically earn 2% in cashback.
Swagbucks offers cashback and special coupons to dozens of sites, including Walmart, Expedia, ebay, and more. They also offer earning opportunities including taking surveys, playing games, doing internet searches and other tasks – all of which you can earn points redeemable for cash and gift cards.
Join
Swagbucks
to receive a
$5 joining bonus!
The verdict
Finding a free Etsy gift card is not easy and there are not many websites online which offer them. Fortunately, we have found a couple of solid options that can help you obtain one without spending a dime!
If you're looking for something different, but are still interested in getting an Etsy card, you might want to consider participating with sites that offer cash (via PayPal for instance), which can then be used to purchase a gift card of your choosing.
Sources:
https://en.wikipedia.org/wiki/Etsy
---
Related posts: