Roblox is an online gaming platform, which has grown increasingly popular in recent times. With over 15 million games that are free to download, it's no wonder that 230 million players worldwide use Roblox!
Although Roblox accepts all major forms of debit cards, credit cards and PayPal, to pay for in-game purchases and premium subscriptions, it ideal to pay with free Roblox gift cards. These are convenient, and are easily redeemable on the Roblox website.
» Skip ahead to find out where to get free Roblox cards
How do Roblox gift cards work?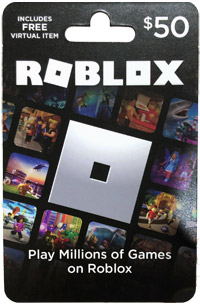 Roblox gift cards allow you to buy Roblux currency (Robux) without having to use a debit or credit card. They are ideal for parents who want to pay for their children's Robux, or for anyone who enjoys gaming on the platform and wants to do so for free.
Roblox gift cards can be sent by email in digital form or by post in physical form. Both come in a range of fun designs, and are available in denominations between $5 and $200 in major currencies.
Rather than purchasing a Roblox gift card, it is possible to get free Roblox gift cards via survey sites and GPT (get-paid-to) websites. These gift cards function identically to those purchased directly from Roblox, as you can load them onto your Roblox account in the exact same way; simply input your unique Roblox gift card code into your account and your credits will immediately be available for use.
7 websites where you can earn free Roblox gift cards
Paid survey websites and GPT sites offer an opportunity to earn a series of rewards by answering simple surveys, or for completing easy tasks.
These websites are free to join and the sites below offer Roblox gift cards (in addition to other rewards) to their members as prizes for participating.
PrizeRebel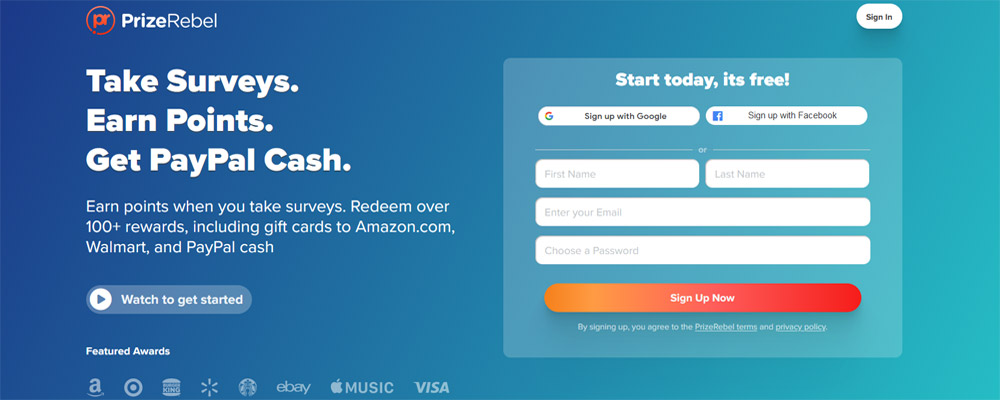 PrizeRebel is a popular GPT website, which is best known for offering paid surveys. However, there are various other methods of earning credits on this website too, including completing tasks, watching videos, referring friends, and more.
One of the reasons why PrizeRebel is such a popular place to earn online is the huge number of rewards (500+!) you can exchange your credits for – including Roblox gift cards. You can expect to receive enough credits to exchange for a free Roblox card reasonably quickly (as you only need $5 worth of earnings to do so), and you'll probably have a fun time while doing so.
Availability: Worldwide
Age requirement: anyone 18+
Features: Various ways of earning, redeem points with a $5.00 balance, PayPal, gift card rewards including Roblox
Branded Surveys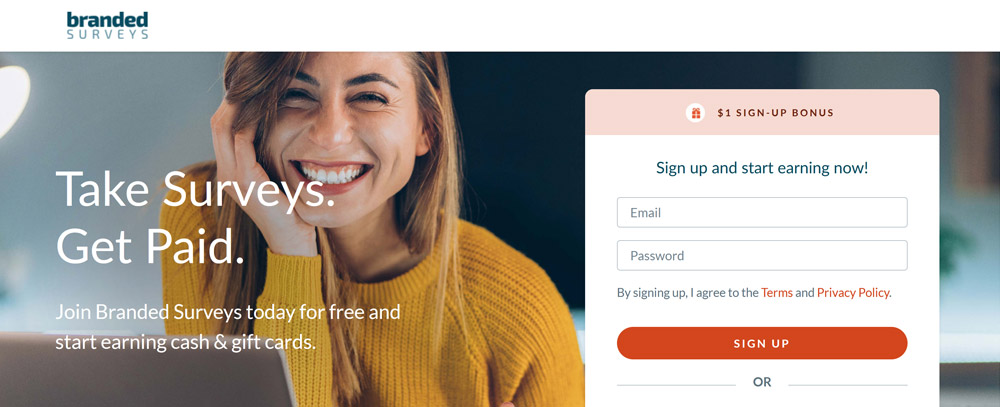 As the website name might give away, Branded Surveys focuses mostly on giving their users opportunities to earn credits by answering surveys about certain brands. At any given time, there are plenty of surveys to complete and you can 'cash out' your rewards when you've earned just $5.00 on the website.
Note: Although Roblox gift cards aren't available on Branded Surveys, you can request Gamestop cards and exchange those for Roblox cards.
Availability: USA, Canada, UK
Age requirement: 16+ years old
Features: Paid surveys,

$1.00 joining bonus

, cash out at $5.00 for PayPal, gift cards, or bank transfers
» Sign up with Branded Surveys
Swagbucks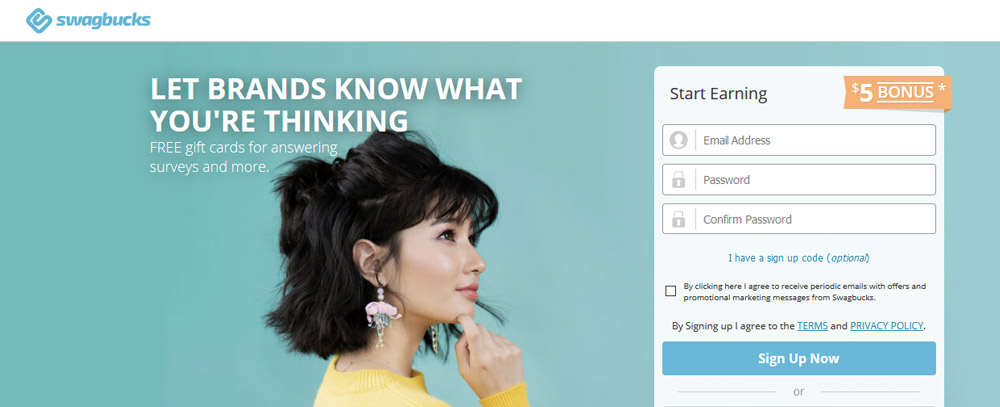 Swagbucks is the most popular GPT (get-paid-to) website on the internet today. It offers a huge variety of ways to earn credits (known as Swagbucks, or 'SBs'), simply by taking surveys, completing offers, doing internet searches, downloading coupons, inputting free codes, and more.
Although it offers one of the largest catalogs of rewards of any site, Roblox gift cards aren't among them. However, you can simply claim Rixty cards and exchange these for Roblox.
Availability: USA, Canada, Australia, UK, Ireland, France, Germany, New Zealand, India, Spain, Portugal
Age requirement: 13+ years old
Features: Take surveys, clip coupons, watch videos for points,

$5.00 joining bonus

, PayPal, gift card rewards
instaGC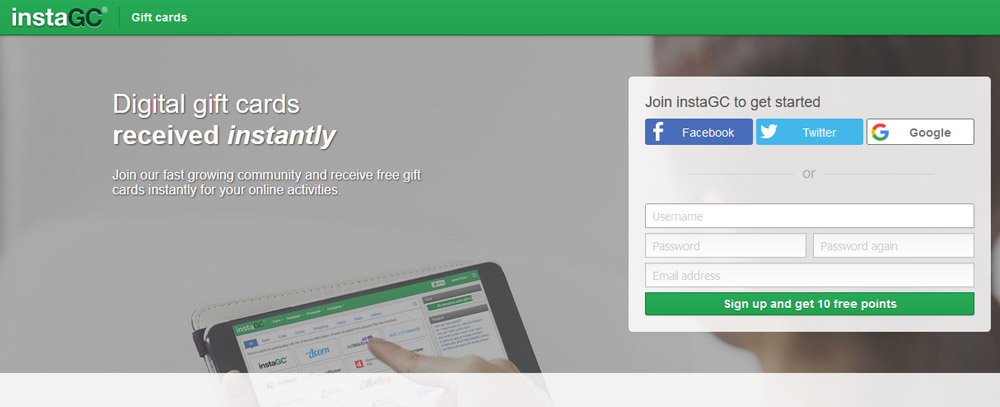 instaGC is another globally-available GPT website, although opportunities to earn money can be slower in certain countries. If you're based in North America though, you'll be able to enjoy this website, earn credits quickly by taking surveys, playing games and filling in offers, and exchanging your points for free Roblox gift cards. instaGC processes rewards quickly and has awarded an impressive 1,700,000 gift cards to its members!
Availability: Worldwide
Age requirement: 18+ years old
Features: Take surveys, fill out offers, input free codes for points, get paid via PayPal, bitcoin, gift card rewards
Freecash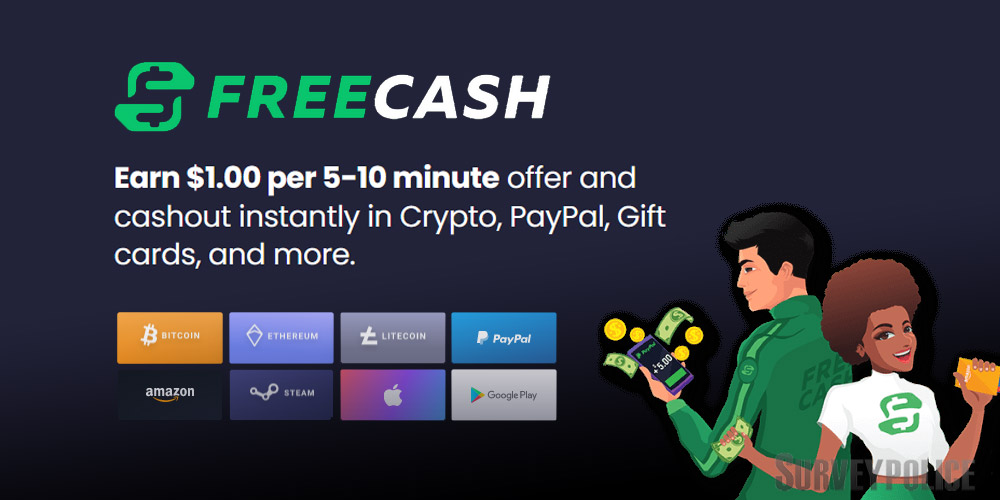 Freecash is a newer GPT website that offers Roblox gift cards, but with over $30 million in earnings paid out to members already and worldwide availability, it is gaining steam quickly. An advantage of using this website is that it tends to let you build credits very quickly, especially if you fill out a few offers.
One of the most fun and easiest forms of offers to participate in are gaming offers. You can literally get paid to game by selecting offers where you download a game onto your phone and reach a certain level.
Receive a minimum sign up bonus of 50 coins after becoming a member. Then, when you earn a total of just $5 on the platform, you can redeem a free Roblox gift card, which will be instantly delivered upon request.
Availability: Worldwide
Age requirement: 18+ years old
Features: Take surveys, fill out offers, play games for points, win up to $250 for joining, PayPal, crypto, gift card rewards
YouGov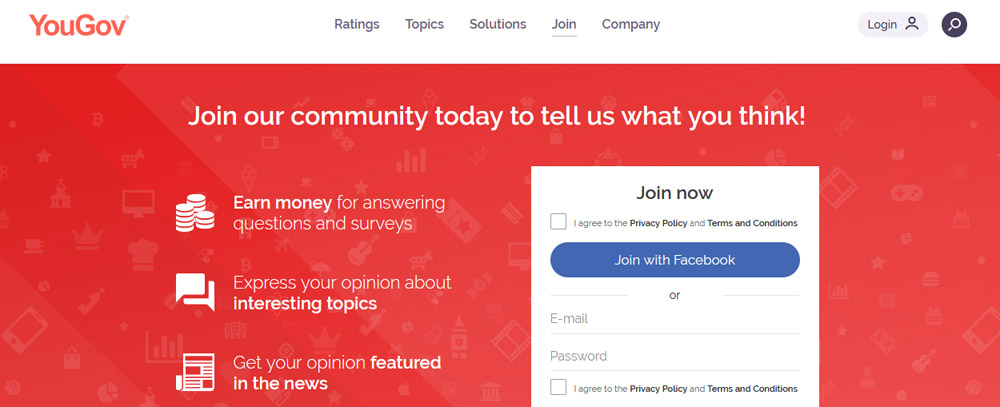 YouGov is an online community that focuses on gathering public opinions about important topics, with a special focus on political issues. Members are paid for answering surveys and participating in product testing. YouGov may offer fewer surveys than other websites on this list, but members receive fair rewards in exchange for their time. Credits are exchangeable for Roblox gift cards, among other reward options, including cash.
Availability: USA, Canada, UK, Australia, most European countries, select Asian, African, South American countries
Age requirement: Varies; 14+ in the USA, 16+ in the UK
Features: Fill out surveys, participate in product tests, new members get 100 free points, PayPal, gift card rewards
ZoomBucks
Zoombucks is another GPT website that is available worldwide, but has far more opportunities in North America (and the UK). The number of rewards you can exchange your credits for differs from country-to-country too, but you can definitely get a hold of Roblox gift cards if you're in the US, Canada or the UK with as little as $5.00 worth of earnings.
Availability: Worldwide
Age requirement: 18+ years old
Features: Fill out surveys, participate in trials, visit websites for points. New members get 500 free points, PayPal, gift card rewards
The verdict
With so many paid survey websites and rewards websites that offer free Roblox gift cards, it's not necessary to spend your hard-earned dollars on buying Robux. With just a little bit of time, you can earn free gift cards taking surveys, playing games and conducting internet searches (something you likely do anyway).
Receiving gift cards on rewards sites is quicker compared to cashing out for PayPal payments or bank transfers, which are rarely instant and can take a few days to receive, making them an ideal prize choice.
As Roblox gains in popularity, you can probably expect more survey and GPT websites to offer these gift cards as a redemption option in the future.
---
Related posts: