The best online paid survey websites offer a huge range of rewards to their survey takers (including PayPal cash, gift cards, merchandise and crypto), but more recently, payments made directly to bank accounts are starting to become more common.
You might be wondering exactly how direct bank transfers works with paid survey websites, whether it is trustworthy and just how safe it is. If you're curious about which sites use this payment method, you will find a full list, below.
» Skip ahead to find survey sites that pay by bank transfer
How do payments by bank transfer work?
When a survey website offers payment for surveys to member bank accounts, the most important thing to note is that a third-party payment processor will be used to handle the payments. The survey site never has access to a user's bank account and doesn't even directly collect these details.
Dwolla payments


For example, one commonly used payment processor is Dwolla – a payment platform that securely connects bank and credit union accounts to facilitate payments between individuals and businesses. Dwolla arranges bank transfer payments without revealing your bank account information to the survey site.
They give survey sites the ability to make ACH payments – the same form of speedy payments you may use to send money to your friends using PayPal or Venmo.
Branded Surveys (run by Branded Research) utilizes Dwolla to issue bank transfers to their members. They had this to say about their partnership:
In Branded Survey's case as well with many other survey sites, Dwolla and other payment processing software is 'whitelabeled'. This means that when you're requesting a bank transfer payment via a survey site, on the surface, it may not be obvious which payment processor is being used to process your bank transfer, as their logo may not be visible. If you have questions about which provider is being used by a survey site, best to contact them directly.
Are bank transfers safe?


When selecting payment by bank transfer from a reputable market research company, you generally don't have to worry about the safety of the transaction and whether it's safe to send your bank transfer details; your bank account's details are handled by the payment processor, not the survey website and as such, are subject to strict banking and finance laws regarding privacy and security that protects your personal information.
Taking additional precautions
If you're still anxious about providing your banking details, but would like to receive payments via bank transfer, there's an easy workaround – simply open a new bank account specifically for receiving payments for surveys.
Opening a new account is free and takes little set up if you're a customer with a major bank. If this isn't enough to make you comfortable and you desire more separation, set up a free bank account with an institution that offers free checking accounts (think Ally Bank or Capital One) and transfer any cash balances you accumulate in these accounts, over to your main bank account.
Bank transfer pros and cons:
Pros:
Convenient – have cash sent directly to your bank account, which you can then use as you please.
Quick – bank account transfers typically only take only a day or two to process.
Safe – transfers are handled by third-party payment processors who must adhere to strict financial laws.
Cons:
Potential hidden fees – it may cost you more in credits to be paid this way (especially vs a gift card).
Limited availability – few survey websites offer this unique payment method (see below for a list).
---
Survey sites that pay by bank transfer
If you'd like to try getting paid for taking surveys directly to your bank account, check out the following survey sites who offer this payment method:
1. Branded Surveys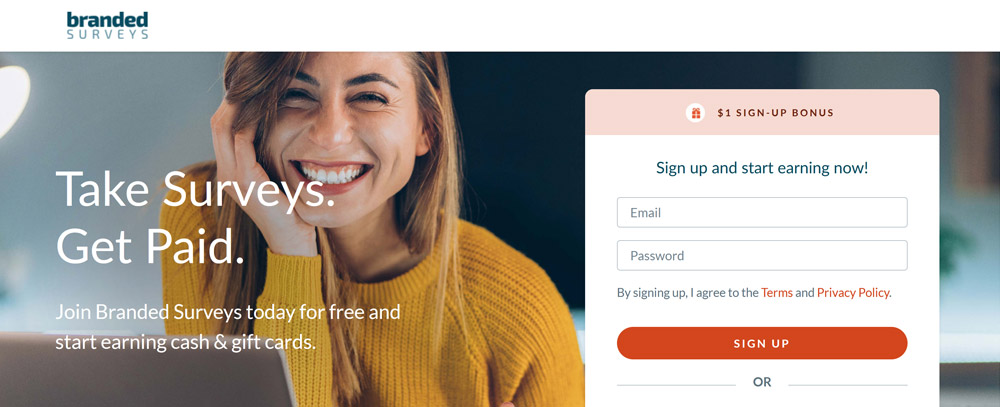 Branded Surveys is a paid survey website that offers survey opportunities in the USA, Canada, and the UK. At any given time, there are numerous surveys available, so it's rare to run out of studies to participate in.
To get paid by bank transfer, click on 'Payment Options' and select bank transfer. Note that this option is currently only available to members from the USA. Bank transfer payments take just 1-2 days to clear.
In case you're looking for other rewards, Branded also offers payment via PayPal, Amazon gift cards, pre-paid virtual gift cards, as well as by a huge selection of other gift cards.
2. Pinecone Research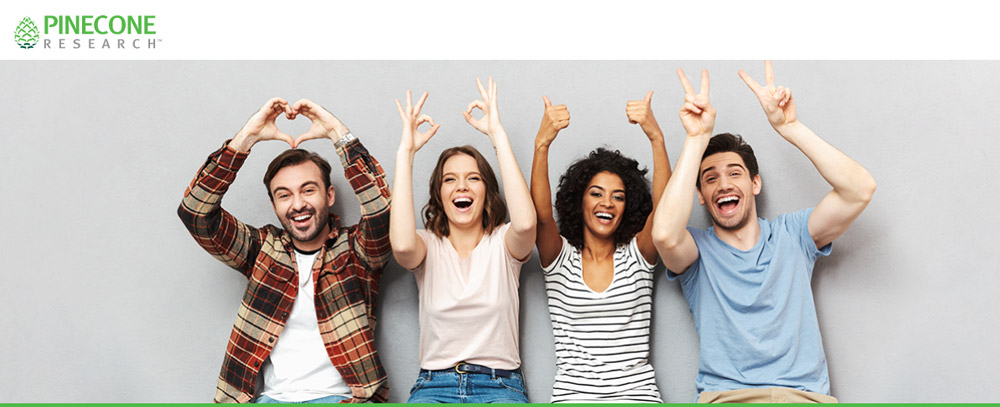 Pinecone Research is owned by Nielsen – one of the most well-established market research companies in the world. Pinecone offers opportunities to test products and be part of focus groups, as well interesting consumer surveys you can take on their website or via their mobile app.
Pinecone pays a flat rate of $3.00 per online survey completion, though you might be lucky enough to find some product-testing opportunities as well.
To get paid by bank transfer, you'll be asked to create a digital wallet on a third-party payment processor website. You'll then be paid from Pinecone Research into that wallet. The wallet will then link to your bank account, and you can transfer your balance over whenever you wish. Transfer payments take just 48 hours.
3. Survey Junkie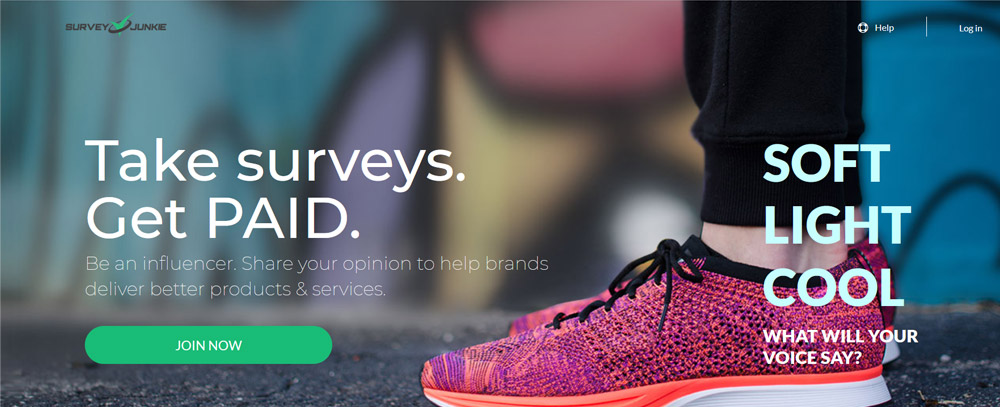 Survey Junkie is another rewards website which focuses on surveys and focus groups. It's available in the USA, UK, Canada and Australia and has around 20 million members.
If you live in the USA, you'll have an option of cashing out your earnings for direct bank transfers. These take between three and four days to process. Alternatively, you can get paid via PayPal payments or retail gift cards with just $5 in your account.
4. YouGov Surveys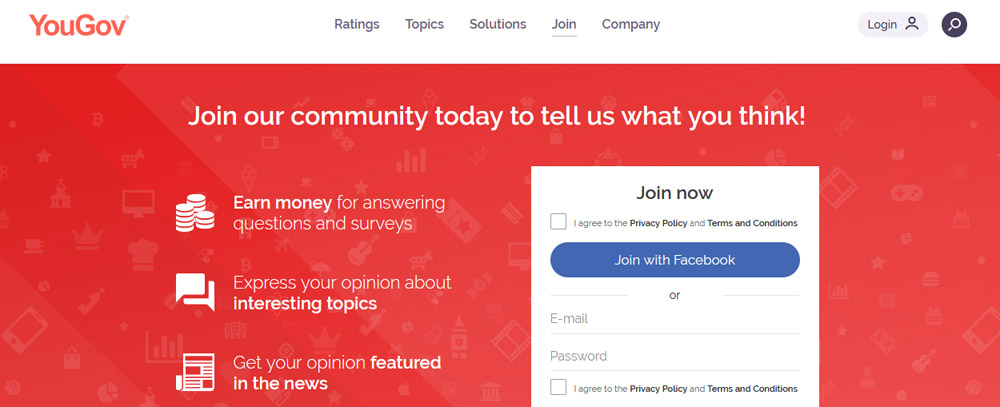 YouGov is another world-famous market research company. You've probably seen its survey results reported in the national press.
They send paid surveys to its 6 million+ members to measure sentiment about public issues such as politics, more so than particular on brands.
YouGov surveys don't come as thick and fast as other survey websites, but YouGov does pay its members well for their time and it offer bank payment transfers too.
5. SuperPayMe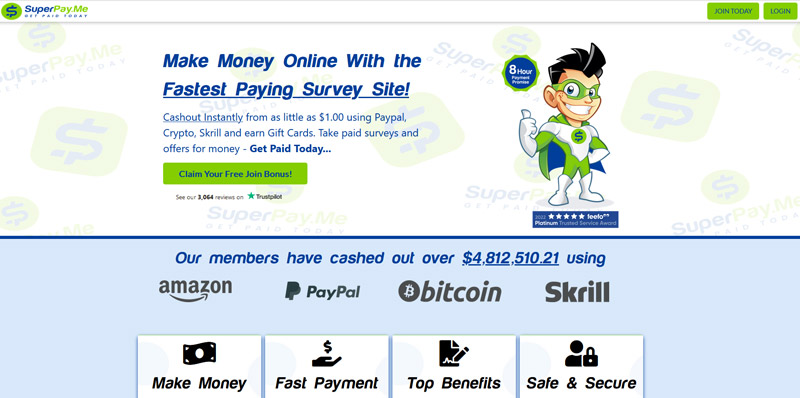 Superpayme uses Wise to transfer cash directly to your bank account. When you choose to be paid by Wise, you'll be sent directly to Wise's website, where you'll be asked to provide your bank account details (specifically, your institution and bank account number). Your cash transfer will then be sent within 8 hours of request!
Wise itself will take a couple of days to process the transaction and to transfer the cash to your bank account, but with over 12 million customers and adherence to strict FINTRAC laws, the transfer will be handled safely and securely.
The Verdict
The technology that makes these payments so seamless for business and consumers is still relatively new, but with its convenience and reference by survey takers to get paid directly to their bank accounts, it will come as no surprise to see more survey and reward websites adopt this payment method in the future.
When choosing to get paid by bank transfer, ensure you are not paying a premium for claiming your rewards, so be sure to compare redemption options. For example, it might cost you 1,000 credits for a $10 gift card, but 1,100 points for a $10 bank transfer. Receiving cash vs a gift card may still be worth this trade off to you, but be sure to keep it in mind.
Sources:
https://www.research-live.com/article/news/branded-research-introduces-sameday-panellist-payments/id/5024322
https://thefinancialbrand.com/125893/how-dwolla-is-reinventing-payments-as-real-time-erodes-traditional-channels/
---
Related posts: