Apple is arguably the most well-known and largest tech company in the world. They produce the world's most popular smartphone and tablet brands, the iPhone and the iPad, and the iconic Apple Mac desktop computers and Apple Macbook laptops.
» Skip ahead to find sites offer free Apple gift cards
It's no wonder then that free Apple gift cards are highly sought after, as these items and more can be purchased directly from Apple's various websites or in store at Apple stores around the world.
How do Apple gift cards work?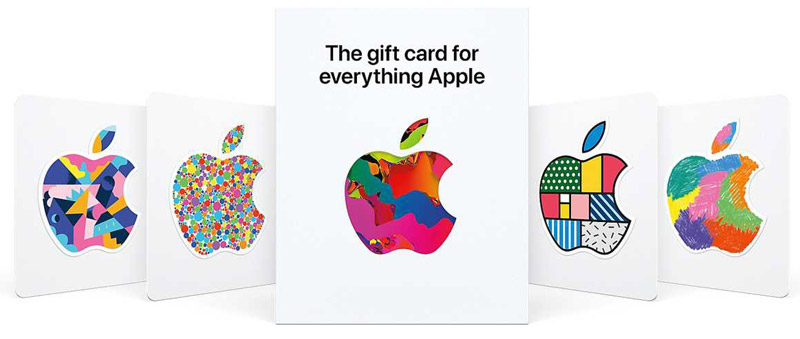 While accepting traditional methods of payment, Apple also offers Apple gift cards as a method of of payment or for gifting someone money towards an Apple purchase.
Apple gift cards are virtual or physical in nature, and can have money loaded onto them and be used to purchase products from Apple.
Where they are accepted
They are used to purchase goods from the App Store app, iTunes, Apple Music, Apple News+, Apple Books, Apple Arcade, iCloud, Apple Fitness+, the Apple Store and apple.com. They're also valid in all Apple Stores in high streets across the globe.
Gift card values
You can load a minimum of $10 and a maximum of $2,000 onto these cards. They come in a range of designs that are sent virtually (by email) or physically (by post).
Note: Apple previously offered iTunes gift cards which could be used for various virtual purchases. These were discontinued in 2020 and were replaced by Apple gift cards, which are more universal. However, iTunes gift card codes are still valid if you have them.
7 websites that offer free Apple gift cards
If you're looking for a way to receive a free Apple gift card, look no further. The following is a list of sites that can help you earn this coveted reward:
Branded Surveys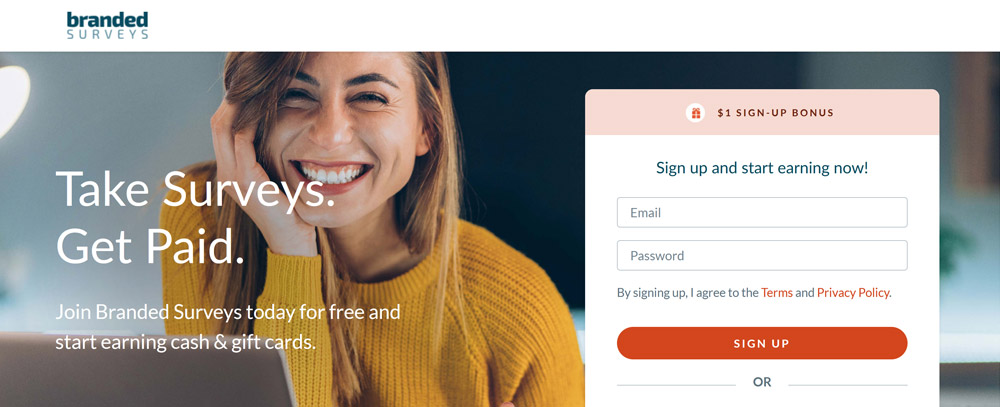 Branded Surveys is a survey website which focuses mostly on giving users the ability to earn rewards by answering paid surveys about various brands.
They have a wide selection of rewards to choose from, and free Apple gift cards are among these.  Redeem your earnings with as little as $5 in your account, with rewards delivered within 48 hours of request.
Survey Junkie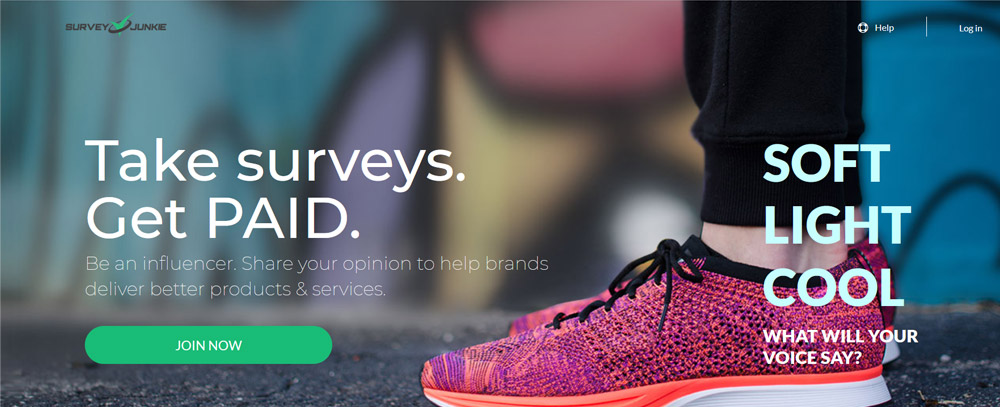 Survey Junkie focuses almost entirely on surveys too, though the occasional focus group may be offered as well. The site is popular among survey takers, as it has offers a steady supply of money-making opportunities that would satisfy any survey junkie's needs.
It pays its users well for their time spent answering surveys too. Apple Gift Cards are among the rewards you can earn, in addition to PayPal payments, bank transfers and tons of other gift card rewards.
LifePoints


LifePoints was founded many years ago by Lightspeed, the world's largest market research company. With such as long history, it's able to offer a consistent supply of online surveys for its pool of respondents to answer and earn rewards.
Apple Gift Cards are available to earn on this website too, along with other popular rewards including Amazon gift cards and PayPal payments. Lifepoints has awarded over $22 million dollars in rewards, making it a reliable choice.
YouGov Surveys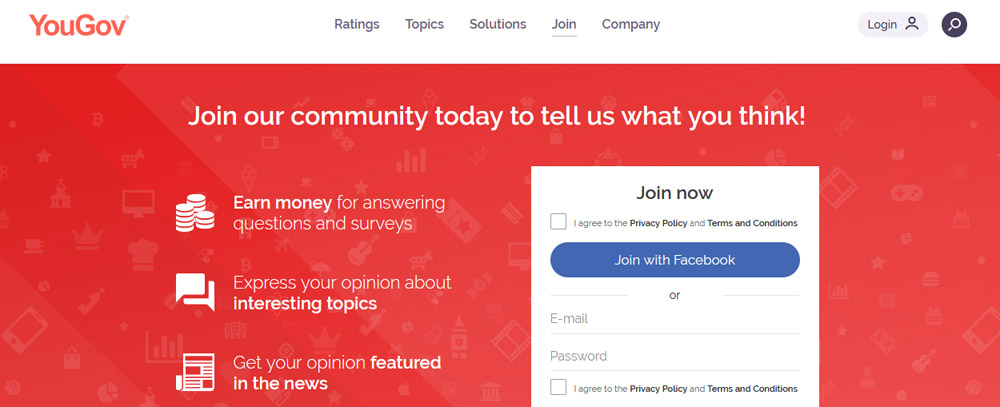 YouGov is another market research website which focuses almost entirely on paid surveys. It offers a wide range of survey topics, including about brands, businesses, current affairs and politics. YouGov compensates its panel members well for their time. You can exchange your YouGov credits for Apple Gift Cards, among other gift card and cash rewards.
MySoapBox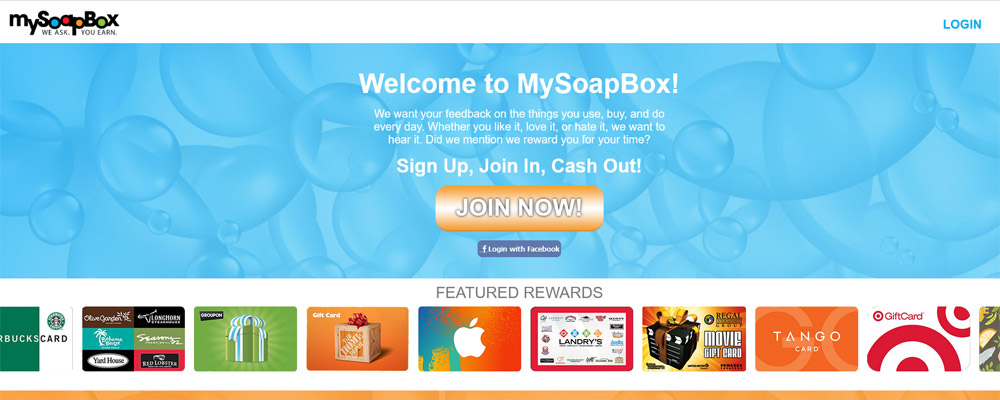 MySoapBox is another example of a fun and popular surveys website that offers Apple gift cards in exchange for survey and product test participation.
When you first sign up, you'll have to earn $25 worth of credits to be eligible to redeem your rewards. However, after your first cash out, you can then redeem your points with as little as $1 worth of credits in your account.
Pinecone Research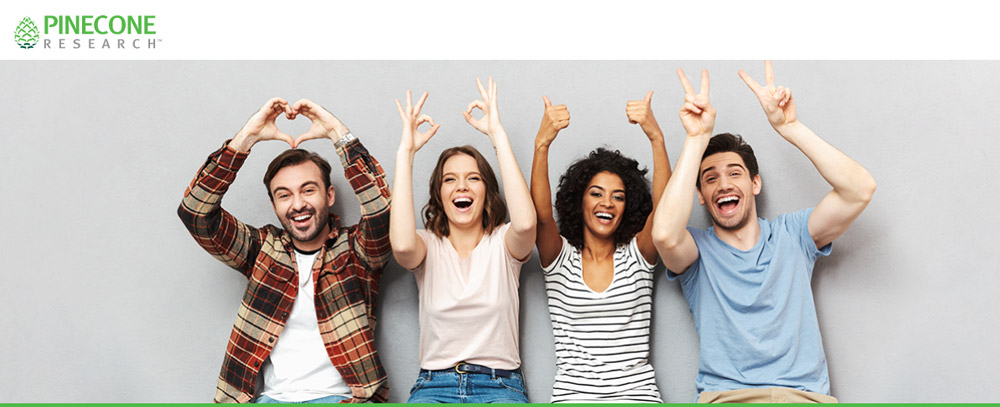 Pinecone Research was created by Nielsen, a globally-renowned market research company. You can earn good money giving your opinions on brands and market trends with Pinecone Research. They offer a flat rate of $3.00 rate per survey questionnaire completion.
It's one of the more exclusive survey sites however, as you may be denied admission if there are too many members in your area. However, like the websites above, it's free to join and if you do gain membership, you'll be able to earn Apple Gift Cards, among other choices (including bank transfers!) for rewards.
Toluna Influencers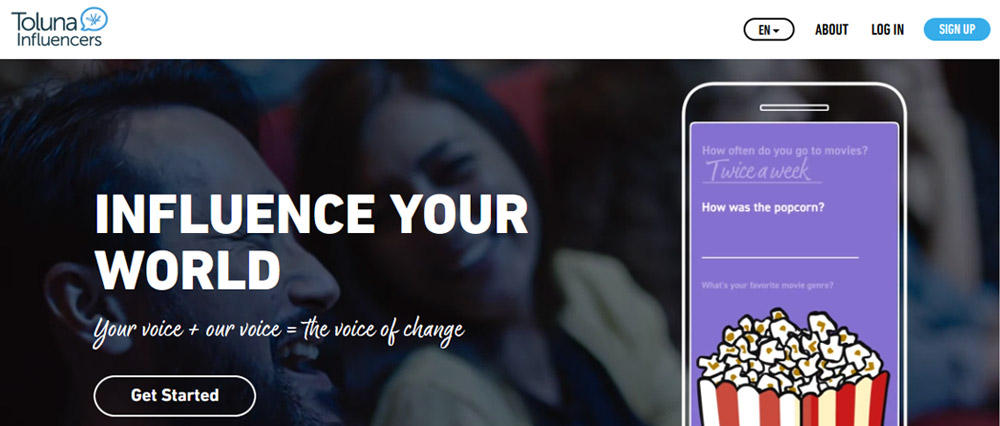 Toluna Influencers is one of the more well-known survey websites, having existed for around 15 years.
It's known for being one of the most effective for earning quick rewards, due to its steady stream of paid surveys, referral program and ability to take surveys on the go via their mobile app.
You can cash out once you've earned $10 of credits, and a free Apple gift card is among the many rewards you can claim from their rewards catalog.
The verdict
Such is the popularity of the Apple brand around the world that an Apple gift card is likely a safe bet as a gift for friends or family members of all ages. Or, simply keep it as a free gift to yourself! They're perfect for all things Apple-related. This includes App Store purchases and subscriptions, games, music, movies, TV shows, and of course, physical Apple products such as watches, laptops, phones, earphones, and much, much more.
The delivery virtual gift cards are more or less instant, and can be used as soon as its received, both online and in-store. They can be more cost-effective than receiving PayPal payments for survey work, as these can carry fees of up to 2%. With gift vouchers from survey panels, you'll always receive the full amount.
So, if you're a big fan of Apple and are looking for a gift idea, or are just looking for a way to earn free Apple gift cards with just your opinions, consider joining the sites above to get started.
» Full list of sites that pay by Apple gift card
---
Related posts: