f you're someone who loves make-up and beauty products (or you know someone who does), you've probably heard of Sephora. It has grown to become one of the world's most prestigious international beauty retailers, with over 2,600 stores in more than 30 countries.
» Skip ahead to find out who offers free Sephora cards
You'll also probably be excited to hear that there are a number of ways to get your hands on Sephora gift cards without paying for them.
In this guide, we'll explore some of the best websites for earning free Sephora gift cards.
What are Sephora gift cards?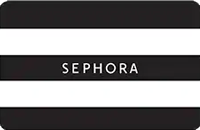 Sephora gift cards can be used to purchase goods at Sephora stores or on its official website(s). They can be purchased as physical cards at Sephora retail stores, online via Sephora's websites or from third-party retail distributors such as Walmart or CVS.
They are also available for purchase as e-gift cards sent via email, on the Sephora website in the following denominations: $10, $25, $40, $50, $75, $100, $150, $200 and $250. Other denominations may be available to purchase in-store.
You can use up to two gift cards at once to make in-store purchases and up to ten to make online purchases. You can combine your Sephora gift card balance with cash or credit card if you need to do so.
How to make purchases using Sephora gift cards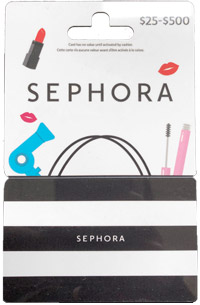 If you are making an in-store purchase, simply hand over your gift card to the cashier when it is time to pay for your goods.
When making an online purchase, make sure to enter the 8-digit PIN on the gift card when you're on the checkout page.
This is located behind the foil on the back of your plastic gift card. It is listed in the email with e-gift cards.
7 of the best websites to get free Sephora gift cards
There are plenty of websites that allow you to convert the credits you earn for answering surveys, doing micro tasks and participating in other activities, into free Sephora gift cards.
Rather than trying to find discount Sephora gift cards online (which are very hard to find), if you're looking to save some money, taking some time to answer a few surveys can be a great, proactive alternative to waiting for a sale that may never come.
Here are 7 major websites offer free Sephora gift cards:
1. Branded Surveys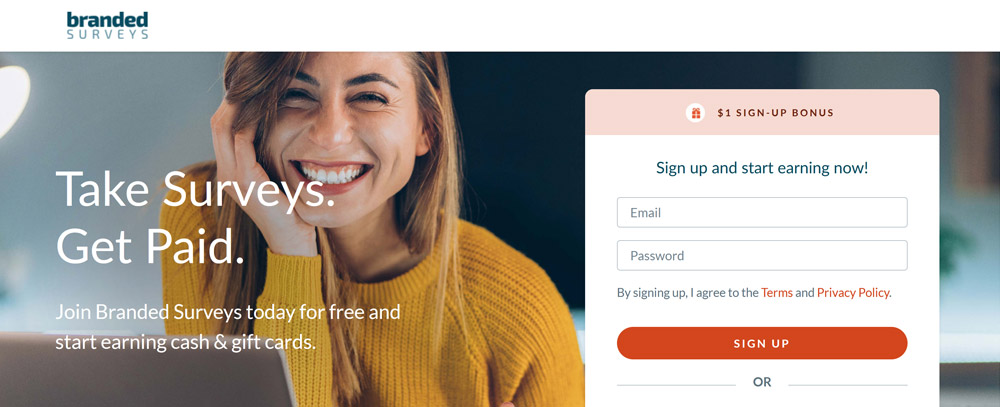 Branded Surveys is a brilliant choice for users who don't have a lot of time to be spending on a side-hustle like taking long paid surveys.
The surveys offered to members tend to be short, and you'll even receive a small payment if you're disqualified from filling out the full survey.
Sephora gift cards are available in $10 increments and are offered alongside other gift card options, as well as the option to redeem for cash payments.
Bonus: Branded Surveys offers a $1 welcome bonus and has a low $5 minimum payment threshold.
2. PrizeRebel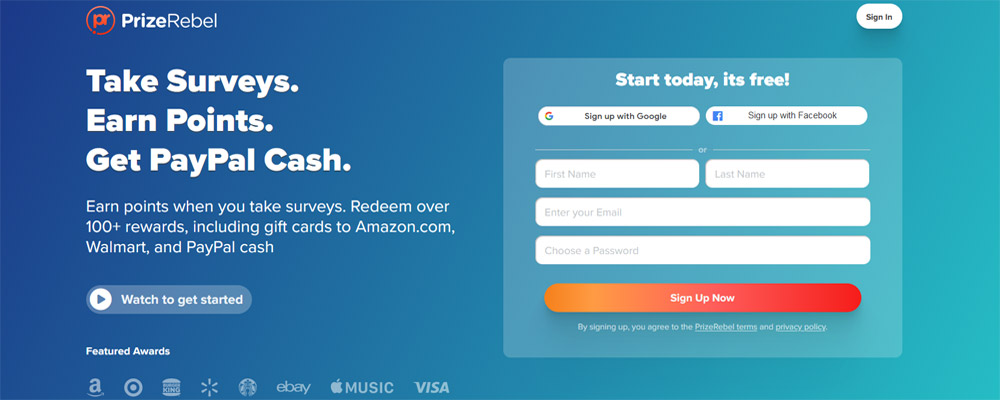 A lot of people enjoy using PrizeRebel because it offers a variety of ways to make money, and not just through paid surveys. You can also earn money by playing games or watching videos, for example.
Surveys provide the most efficient way to make money though – and there are always new surveys being offered up to members.
These members appreciate the huge range of options for converting their points into rewards too.
There are over 500 retailers that have partnered with PrizeRebel to offer gift cards, including Sephora. Denominations are available in the following amounts: $5, $10, $25, $50.
Bonus: You can get a gift card with PrizeRebel with as little as $5.00 in your account.
3. PointClub


PointClub is primarily a paid survey website, although there are a few alternative methods for earning points.
This fun, highly interactive site offers a wide variety of paid surveys about various interesting topics. You can also earn extra points via their loyalty program, by referring friends, and more.
With enough points in your account, you can redeem them for a free Sephora gift card, or you can choose to get paid by PayPal if that's preferable.
Bonus: PointClub offers a $5 welcome bonus to new members. $25 in earnings is required to cash out.
4. MySoapBox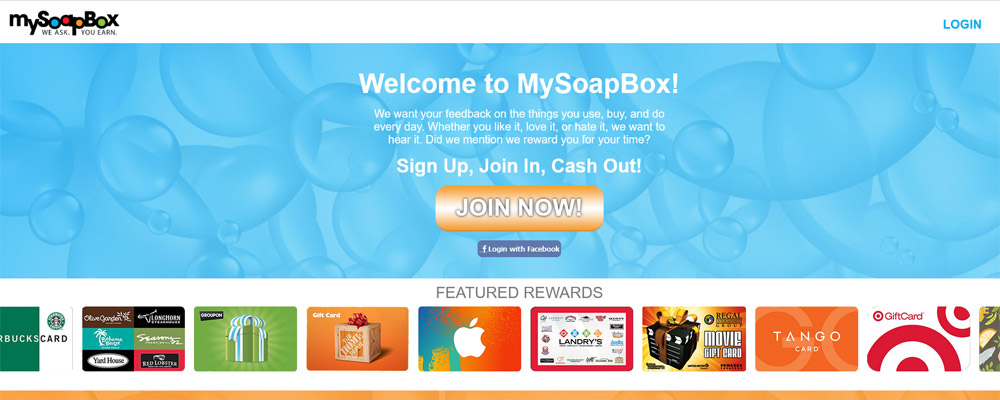 MySoapBox is another fun intuitive paid survey website that allows you to convert your credits into retail gift vouchers, including free Sephora cards in denominations of $5, $10, $15, $20, $25 and $50.
As with Univox, you'll have to earn $25 worth of points before you can cash out. However, after that initial milestone, you can cash out with as little as $1 worth of points!
If you're in Canada, this may be a good option to consider; although the rewards you redeem for a Sephora card will be issued in US dollars, you can still use it at a Canadian store or online.
Bonus: MySoapBox offers a $2.00 account credit to new members.
5. Toluna Influencers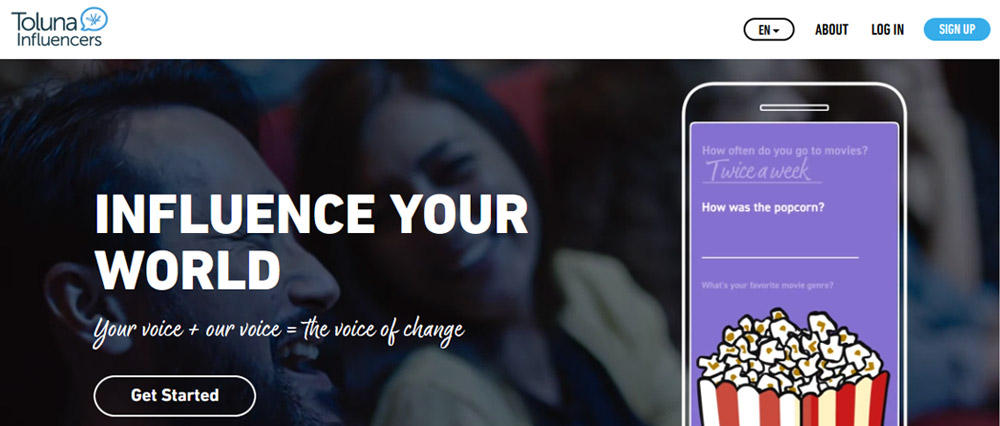 Toluna Influencers is another enjoyable paid survey website, which offers an impressive flow of new surveys to answer and earn money.
A lot of people seem to enjoy its community features, which allows you to create your own surveys for members to answer.
You can convert your Toluna credits into PayPal payments or retail gift cards, and Sephora is on its list of partnered retailers.
Bonus: Toluna Influencers offers an app, making it convenient to take surveys on the go.
6. Univox Community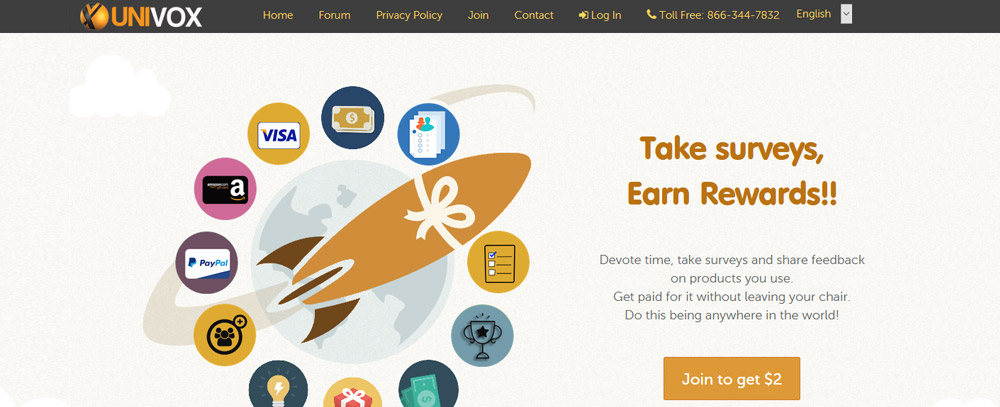 Univox Community has attracted more than 3 million members over the years. The website is intuitive and typically pays well for your time.
You can redeem your credits as virtual debit cards, PayPal payments and retail gift vouchers, including Sephora gift cards.
The main downside is that new members will need to earn 2,500 points ($25) before they can cash out. However, you can 'level-up' with this site and get paid with as little as $10 in your account once you've cashed out a few times.
Bonus: Join to receive a $2.00 account credit.
7. InstaGC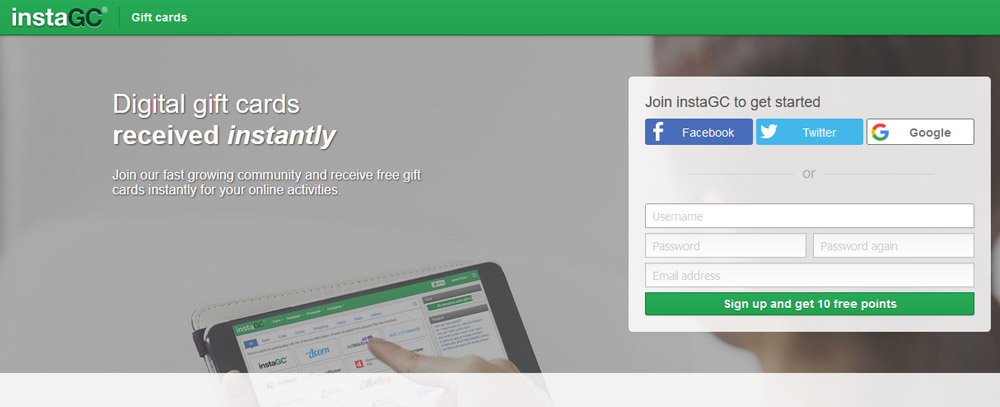 InstaGC is similar to PrizeRebel in that it's well-known for offering a variety of ways to earn credits and offers a huge selection of ways to convert them into prizes.
Sephora is on its list of 330+ partner retailers, along with payment options like PayPal, bitcoin, and Visa pre-paid cards.
The InstaGC brand name comes from the impressive speed that rewards are delivered into your inbox – which is more or less, instantly!
Bonus: InstaGC is available internationally.
Bonus Tip: Use any website that offers Tango cards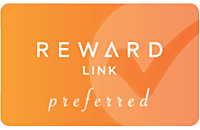 Tango cards, aka Reward Links, can be converted into Sephora gift cards for free. These are basically all-in-one gift cards which allow you to exchange your Tango card for 80+ gift card options, including gift cards to Sephora.
Therefore, any survey site that offers Tango/Reward Link will offer Sephora. You can find a full list of sites that offer Reward Links on SurveyPolice Pick-a-Perk.
Sources:
https://en.wikipedia.org/wiki/Sephora
https://www.sephora.com/ca/en/beauty/faqs-gift-cards
---
Related posts: