Walmart is a force to be reckoned with, both offline and online. As one of the world's leading retailers, it's no wonder that huge amounts of survey takers seek out Walmart gift cards from survey companies. Learn why these gift cards are such a great choice, how they can be redeemed, and which survey companies offer them.
» Skip ahead for surveys sites who offer Walmart gift cards
A brief history of Walmart
Walmart is one of the world's leading retailers, with a massive presence in the US and abroad. Having started as a small discount retailer in Arkansas, Walmart grew to have numerous locations and a presence on most continents with millions of employees. Walmart gift cards are an excellent way to utilize all of the services across multiple banners with one payment method, making it a popular reward choice among survey takers.


Photo by Mike Mozart / CC BY 2.0
How to earn Walmart gift cards by taking surveys
If you regularly shop at Walmart, whether you're new to online survey taking, or have taken surveys before, seeking out gift certificates to the store is a great way to save money and reduce your monthly spending. Unlike rewards such as restaurant gift certificates which may or may not be useful to you, Walmart is ubiquitous across North America, and most people have been, or currently are customers.
To earn Walmart gift cards by participating in surveys, simply sign up with survey companies who offer these as a reward option in exchange for taking surveys. These sites are free to join, and you will be contacted whenever a survey becomes available. Once you've completed a Walmart survey online, you will be credited with an amount that you can then redeem for a gift card to Walmart (among other reward options).
Redeeming a gift card in person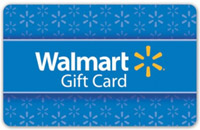 When you enter your local Walmart store, select the items you want to purchase and make your way to the cashier or self-checkout. When you are ready to pay, scan your gift card or hand it to the cashier and the balance on the card will automatically be applied to your purchases.
If you have a gift code that you were e-mailed, you can use these the same way you would a plastic gift card; the email gift code can be scanned at the store, or can be entered in manually, and the gift card amount will be applied toward your purchase.
Redeeming a gift card online
After you have entered your items into your cart and are ready to check out, log into your Walmart account or continue as a guest. After deciding if you will pick up in person at your local store or ship to your home, you will arrive at the payment screen. At this point, you have the option to enter gift card information. Enter the gift card number and the PIN (if applicable), and then click "apply gift card."
Where in the world is Walmart?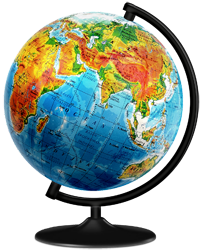 Walmart operates in 28 countries on almost every continent. There are more than 11,000 stores operated by Walmart all over the world, and websites in ten countries in addition to the USA website. Some of Walmart's international websites are grouped by region, such as Walmart Central America, Walmart de Mexico y Centroamerica, and the UK where it operates as ASDA.
The benefit of using or giving a Walmart gift card are that it can be used at almost any Walmart affiliated operation: A Walmart store, walmart.com, Sam's Club and Samsclub.com, at Walmart Gas Stations and at vudu.com. Vudu.com is a movie and TV show streaming site that is owned and operated by Walmart. They offer many shows and movies free with ads, or you can pay to rent other titles, or titles played in higher definition.
Walmart vs Amazon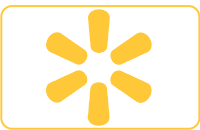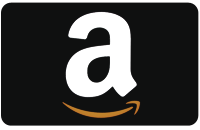 Besides Whole Foods and the occasional pop-up shop, Amazon has few physical locations, but it is by far the largest online retailer (capturing a whopping 47% of all online sales). Walmart does however come in 3rd place after Ebay and their website features thousands of products. With the added benefit of being able to pick up items in store, Walmart is an attractive place to buy items online.
5 survey sites where you can earn a Walmart gift card
If you're looking to earn a Walmart gift card for free, you can do so by participating in online surveys. There are a number of legitimate paid survey sites who offer these as a reward option. They include: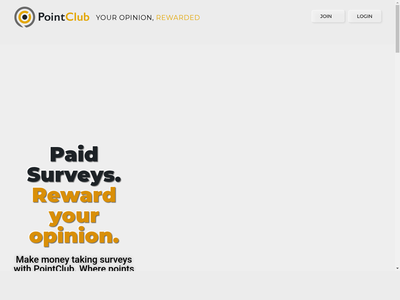 1. PointClub
Take surveys with this fun and interactive website in exchange for points. Redeem your points for one of 80 e-gift card options, including to Walmart. New members receive a $5 signup bonus.
» Join here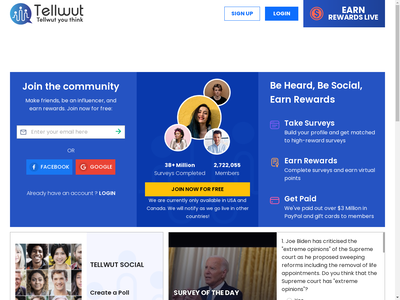 2. Tellwut
Participate in this fun community and take short surveys and polls on casual subjects. With $10 in points, you can request one of many types of gift cards (both physical and online), including Walmart.
» Join here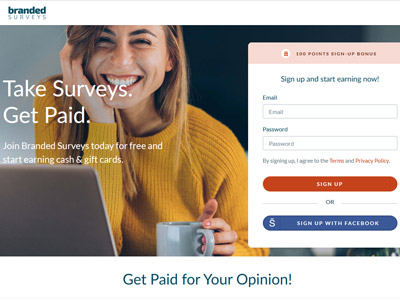 3. Branded Surveys
After taking just $10 worth of surveys, you can redeem your points for one of dozens of gift cards, or PayPal cash. Join and get a 100 point bonus ($1) added to your account – it takes just 500 points ($5) to cash out.
» Join here

4. YouGov
Take interesting political surveys with this highly respected survey panel. With $15 worth of points in your account, you can get a Walmart e-gift card, Amazon cards, among other reward options.
» Join here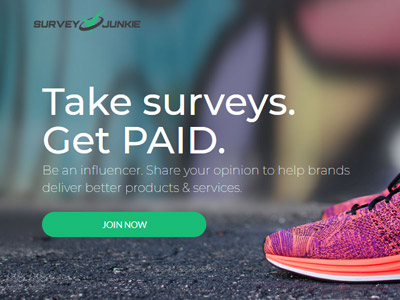 5. Survey Junkie
Earn cash and gift cards for completing surveys with Survey Junkie. Get paid when your account balance reaches just $5.00 and earn points for survey disqualifications.
» Join here
» Full list of survey sites offering Walmart gift cards
Overall, the ability to purchase anything one could possibly need with one card – food, gas, electronics, rent or stream movies or TV shows, makes Walmart gift cards an excellent way to utilize money efficiently in a manner that is "one stop" and in a way that it likely would have been spent anyway.
Steering clear of Walmart gift card scams
You may or may not be aware that over the years, Walmart has been the target of a Walmart gift card scam.
The scam works like this: you check your mailbox one day to see a letter purportedly from Walmart which includes a cashier's check for a hefty sum. The check is accompanied by a letter which advises you that you have been selected for a mystery shopping assignment. It then instructs you to cash the check and to visit a Walmart to buy an item of your choice (and sometimes write a report about it), and then wire approximately 80% of the value of the check back. Alternatively, you may be asked deposit the check, and visit a Walmart to buy Green Dot (MoneyPak) cards, Vanilla pre-paid Mastercards, or other pre-paid cards and then scratch the cards and provide the PIN numbers in an email. Again, you are to keep the difference between the check amount and the value of the prepaid cards.
In both cases, the check eventually bounces (it takes some time to clear a check), and meanwhile you may be out hundreds of dollars. If you receive a solicitation to do a mystery shop out of the blue, be wary! Taking surveys yourself for actual Walmart gift cards is a legitimate endeavor, unlike responding to a mystery shop that you never signed up for.