Survey Junkie Reviews and Features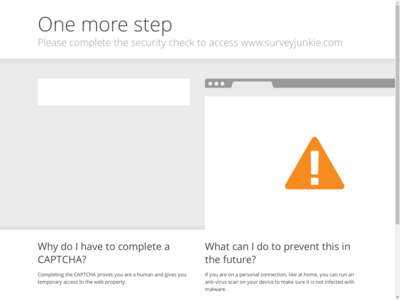 Survey Junkie
800 N. Brand Blvd, Floor 21 Glendale, CA 91203 US
Tel: Contact: https://www.surveyjunkie.com/help?show=contact-us#
Operated by: Disqo
Quick Overview:
Rewards Offered: Cash paid via PayPal Amazon gift cards Target gift cards Starbucks gift cards iTunes gift cards Cash paid via bank transfer
Member Opportunities: Online surveys Mobile surveys Mobile app Teen surveys
Redeeming Rewards: 1,000 point minimum account balance required to request $10 reward.


Survey Junkie is an online platform that connects its 11 million members to research studies in the form of online surveys from big brands and market research companies.
Complete Surveys, Earn Cash and More
With Survey Junkie, you can participate in online surveys to earn cash paid to your PayPal account. With just $10 worth of survey earnings (1,000 points), you can 'cash out' your points balance for an instant PayPal payment. Note that you must redeem your full points balance when selecting the PayPal option.
If you live in the USA, you can also choose to redeem your points for e-gift cards, or a bank transfer payment. e-gift cards are available in denominations of $10, $15, $20, $25 and $50. Bank transfers are handled by a third-party partner and take 3-4 business days to complete.
Earn Points for Disqualifications
If you attempt to complete a survey but get disqualified before you're able to finish it, Survey Junkie will still credit your account with 2-3 points.
Complete Profile Surveys to Earn Points and Get Better Matched
Survey Junkie has numerous profile surveys available to members in their account dashboards. Complete these profilers to earn 10 points for each completion, and benefit from being better matched to future surveys.
Visit Survey Junkie's website

›
Mobile App for Android
Survey Junkie has a mobile app available on Google Play, for Android phone users and on iTunes for iOS users. The app functions similarly to the website in that you can take surveys, check your available points balance, and redeem rewards. The app will notify you when new surveys become available, which can be helpful in reducing the chances of being disqualified from a survey, if you are one of the first respondents to complete a survey.
Survey Lengths
The average length of time it takes to complete a survey with Survey Junkie is 15 minutes. The estimated time for completions is stated on survey invitations (or in the app).
Short Point Approval Times
Once you take a survey, it may take up to 24 hours to approve your points. Points do not expire as long as you are an active member. In order to be considered 'active', simply log in to your Survey Junkie account and complete a survey within a 12 month period.
Eligibility: Residents of USA, Canada, Australia, 13+ only.
January 17, 2020 by Kevin from Canada
I had a balance of 15.45$ and they would not pay me through my paypal account.
its hit or miss/neither good nor bad
December 30, 2019 by julie from United States
I first saw this site on survey police so I though I would try it out. took a while almost a month to finally get ten dollars and that was with a five dollar starter due to watching a tv show. figure no way. went about a month and decided why not try it again before I delete it from my faves. in one month sixty dollars. decided not to do paypal due to the confirmation and giving out way too much info to them so I did amazon. incentive was practically automatic but they have ranges. after fifty dollars you need their approval so I did twenty five and twenty five within a couple days of each other and then back to thirteen cents and within four day had another ten dollars. not certain if something changed during that month that I stopped but really appreciated the amazon codes for gifts for the holidays. also the tv shows for the kids are really interesting. this is definitely a whole family kind of survey site. will see how they do in the upcoming year and may change my review star with an update if they stay as they are now with an abundance of surveys and quick payouts.
December 29, 2019 by Mitchell from United States
First survey i took i had problems with it said doc. expired. i took the survey 3 times and didn't get anything for it. Could just be a a system error or something. I'll update the review later can't judge them on just 1 survey.
SURVEY JUNKIE IS THE BEST !!
December 20, 2019 by Irene from United States
THE BEST ONLINE SURVEY company. They pay well and fast. They are trustworthy and very reliable. I tried about 4 other online survey companies and about 2 more survey companies are good too but
SURVEY JUNKIE is the BEST. Thank you Survey Junkie. I hope you will continue to be the best !!
December 18, 2019 by Cheryl from United States
I have been with this survey site not even a whole year and I have cashed out a few times already. Some of the other survey sites, it takes a long time to add up. But with Survey Junkie, if you stay on top of the surveys, you could cash out monthly...at least with $10!