Survey Junkie Reviews and Features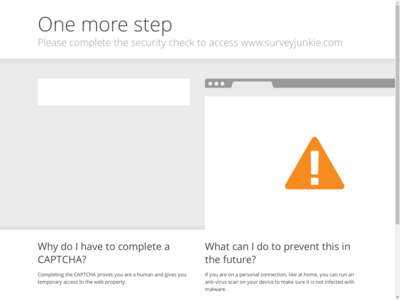 Survey Junkie
800 N. Brand Blvd, Floor 21 Glendale, CA 91203 US
Tel: Contact: https://www.surveyjunkie.com/help?show=contact-us#
Operated by: Disqo
Quick Overview:
Rewards Offered: Cash paid via PayPal Amazon gift cards Target gift cards Starbucks gift cards iTunes gift cards Cash paid via bank transfer
Member Opportunities: Online surveys Mobile surveys Mobile app Teen surveys
Redeeming Rewards: 1,000 point minimum account balance required to request $10 reward.


Survey Junkie is an online platform that connects its 11 million members to research studies in the form of online surveys from big brands and market research companies.
Complete Surveys, Earn Cash and More
With Survey Junkie, you can participate in online surveys to earn cash paid to your PayPal account. With just $10 worth of survey earnings (1,000 points), you can 'cash out' your points balance for an instant PayPal payment. Note that you must redeem your full points balance when selecting the PayPal option.
If you live in the USA, you can also choose to redeem your points for e-gift cards, or a bank transfer payment. e-gift cards are available in denominations of $10, $15, $20, $25 and $50. Bank transfers are handled by a third-party partner and take 3-4 business days to complete.
Earn Points for Disqualifications
If you attempt to complete a survey but get disqualified before you're able to finish it, Survey Junkie will still credit your account with 2-3 points.
Complete Profile Surveys to Earn Points and Get Better Matched
Survey Junkie has numerous profile surveys available to members in their account dashboards. Complete these profilers to earn 10 points for each completion, and benefit from being better matched to future surveys.
Visit Survey Junkie's website

›
Mobile App for Android and iOS
Survey Junkie has a mobile app available on Google Play, for Android phone users and on iTunes for iOS users. The app functions similarly to the website in that you can take surveys, check your available points balance, and redeem rewards. The app will notify you when new surveys become available, which can be helpful in reducing the chances of being disqualified from a survey, if you are one of the first respondents to complete a survey.
Survey Lengths
The average length of time it takes to complete a survey with Survey Junkie is 15 minutes. The estimated time for completions is stated on survey invitations (or in the app).
Short Point Approval Times
Once you take a survey, it may take up to 24 hours to approve your points. Points do not expire as long as you are an active member. In order to be considered 'active', simply log in to your Survey Junkie account and complete a survey within a 12 month period.
Eligibility: Residents of USA, Canada, Australia, 13+ only.
Not qualifying frustrating
April 7, 2020 by Colleen from United States
Most of the surveys are fun and straightforward. And you receive a decent number of points for completion. My frustration is with the companies that Survey Junkie does business with. Those are the surveys that you are almost to completion and you are suddenly tossed out for not qualifying. Seriously you get to the end before they know? It happens far too often. You do get a couple points but does not make up for the long time spent on the survey you were kicked out of.
Very good customer service
April 5, 2020 by Donna from United States
This site requires patience but it offers interesting surveys and actually pays you. I had an issue with my account and customer service actually answered the phone. It is run by competent people and is a good place to make a few dollars in your spare time.
Good site, pays quickly and only at 10 dollars.
April 4, 2020 by richard from United States
I have been using survey junkie for a few months, just cashed out 40 dollars and got the payment immediately.
Be Aware of Bonus Points Not Being Credited
April 2, 2020 by Joyce from United States
I have been using Survey Junkie now for 2 years. Lately they have been running their '15 Days Promo' where if you complete at least 3 surveys for 15 days at the end of the date that the promo ends, you receive a 5 dollar bonus added. This time around, there have been instances where I get the 'congratulations you've completed the survey' and I don't get credited either on the history page or on the front page - I have written them about this and no response. It's very disappointing and it makes it suspicious.
April 1, 2020 by mary from United States
This is a terrific site. They send many surveys, many of which you won't qualify for, but many you will qualify for. I have requested multiple payments from them, and to date I have had no problems receiving them.