Survey Junkie Reviews and Features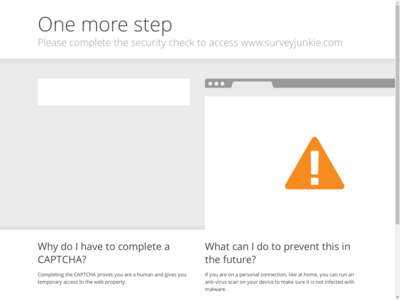 Survey Junkie
800 N. Brand Blvd, Floor 21 Glendale, CA 91203 US
Tel: Contact: https://www.surveyjunkie.com/help?show=contact-us#
Operated by: Disqo
Survey Junkie Quick Overview:
Rewards Offered: Cash paid via PayPal Amazon gift cards Target gift cards Starbucks gift cards iTunes gift cards Cash paid via bank transfer
Member Opportunities: Online surveys Mobile surveys Mobile app Teen surveys
Redeeming Rewards: 1,000 point minimum account balance required to request $10 reward.
Similar Panels: Tellwut, Pinecone Research, PaidViewpoint

Survey Junkie is an online platform that connects its 11 million members to research studies in the form of online surveys from big brands and market research companies.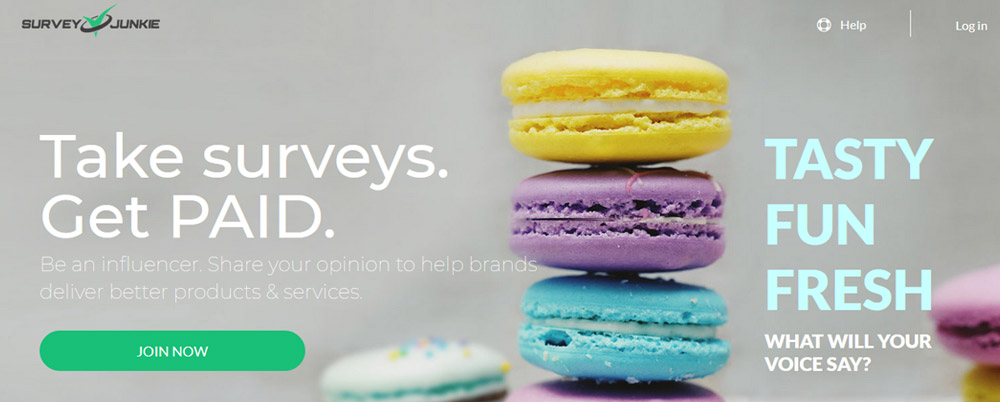 With Survey Junkie, you can participate in online surveys on your computer or using the app in order to earn rewards including cash paid to your PayPal account. US residents can receive gift cards and bank transfers as well. Creating an account is free and can be done via your Facebook or Google account.
Survey Lengths
The average length of time it takes to complete a survey with Survey Junkie is 15 minutes. The estimated time for completions is stated on survey invitations (or in the app).
Short Point Approval Times
Once you take a survey, it may take up to 24 hours to approve your points. Points do not expire as long as you are an active member. In order to be considered 'active', simply log in to your Survey Junkie account and complete a survey within a 12 month period.
Earn Cash for Completing Surveys
With just $10 worth of survey earnings (1,000 points), you can 'cash out' your points balance for an instant PayPal payment. Note that you must redeem your full points balance when selecting the PayPal option for a payout.
If you live in the USA, you can also choose to redeem your points for e-gift cards, or a bank transfer payment. e-gift cards are available in denominations of $10, $15, $20, $25 and $50. Bank transfers are handled by a third-party partner and take 3-4 business days to complete.
Earn Points for Disqualifications
If you attempt to complete a survey but get disqualified before you're able to finish it, Survey Junkie will still credit your account with 2-3 points. Payouts for surveys themselves vary and will depend on the length of the survey, how difficult it is to qualify, as well as other criteria.
Complete Profile Surveys to Earn Points and Get Better Matched
Survey Junkie has numerous profile surveys available to members in their account dashboards. Complete these profilers to earn 10 points for each completion, and benefit from being better matched to future surveys.
Visit Survey Junkie's website

›
Mobile App for Android and iOS
Survey Junkie has a mobile app available on Google Play, for Android phone users and on iTunes for iOS users. The app functions similarly to the website in that you can take surveys, check your available points balance, and redeem rewards. The app will notify you when new surveys become available, which can be helpful in reducing the chances of being disqualified from a survey, if you are one of the first respondents to complete a survey.
Survey Junkie Pulse
Survey Junkie Pulse is a browser extension you can install in order to receive exclusive surveys that are based on your browsing activity. You'll receive a notification of new surveys directly in your browser, as soon a survey becomes available. SJ Pulse is designed to connect you with surveys based on your browsing interests and does not collect personal information such as passwords, emails, credit card information, etc. Keep the extension enabled for 30 days on your desktop computer, and receive bonus points credited to your Survey Junkie account.
Visit Survey Junkie's website

›
Alternatives to Survey Junkie
People who have taken surveys with SurveyJunkie are also interested in these survey programs:
Survey Junkie is not a scam and is considered safe and legitimate. It is a real website which you can use to earn gift cards and cash in exchange for participating in online surveys. Although everyone's experience with the website may be different in determining whether it's worth the time and how much you can ultimately earn, with a membership base of over 10 million members, the website is legit.
Eligibility: Residents of USA, Canada, Australia, 13+ only.
May 25, 2020 by Carla from United States
I absolutely love being a member of Survey Junkie. They have really good surveys and you really do get paid. They are honest and fair. Definitely two thumbs up from me. SURVEY JUNKIE ROCKS!
May 24, 2020 by William from Canada
I have been a member for only a few months at the beginning of membership there was a problem with redeeming reward which was straightened out in a very timely matter and no problems since. Site is a bit inconsistent with qualifying for surveys sometimes at times you can go through a lot of surveys before acceptance while at other times they work well. Overall the site is pretty good and a good way to kill time along with learning somethings new on the market.
May 24, 2020 by Phyllis from United States
I have been with Survey Junkie for awhile. And for the past couple of months. I been completing surveys and when I hit submit its been saying this page cannot be found. I be mad cuz who wants to spent 20 or 30 minutes on a survey and not get paid.
May 23, 2020 by leo from United States
Continue to get e-mails asking me to do surveys - only to find there are none, or I don't qualify, or they are filled...or they direct to another at twice the length but not twice the points.
May 23, 2020 by Larry from Canada
I was with survey junkie and they were great when with them and the payout was great. I was with them for about a year or a bit more. Then all of a sudden they closed my account saying I did something wrong which I didn't do anything wrong. I only had one account and answered the survey honestly as I have always done. I have tried to contact them before to find out what went wrong to maybe fix the issue and they didn't even want to discuss what went wrong and turned their back on me. I have heard many many people say it happened to them as well. With the same response. I would totally understand if I was going against their policy and knew about it. But I wasn't doing anything against it. I have even stated before how great they were and told people to sign up. I was all for them and wanted to share how great they were and I have pushed for people to try them out. But then they just kick you out and throw you to the side like a piece of trash. If it wasn't for them just throwing me away like trash I would have given them 5-stars all day long. To this day I would still give them a second chance to make things right again if they wanted to make things right with someone who did the surveys honestly and daily.
» Return to: TOP RATED SURVEY SITES
---
Popular Topics
Top Survey Sites of 2020
---
Highest User Rated Survey Sites
---
Survey Sites That Pay Instantly
---
Survey Sites with Low Cash Outs
---
Surveys That Pay by Check
---
Earn Walmart Gift Cards for Surveys
---
14 Ways to Get Free Amazon Gift Cards
---
Get Paid for Browsing the Internet
---
How to Get A Free Visa Gift Card
---
Get Paid by PayPal Without Fees
---
Featured Advertisers: