Target is one of the largest general retailers in the United States with more than 1,800 stores across the country. With the added ability to purchase products on target.com, free Target gift cards are always a popular, high demand item.
Target markets itself as more of a discount retailer than its immediate competitors like Walmart or Amazon, but they carry a wide array of product from trusted brands and manufacturers.
» Skip ahead to find sites that offer free Target gift cards
This guide will show you how you can earn free Target gift cards using online survey websites, so that that the next time you need some essential items, you can get them at no cost to you.
What are Target gift cards?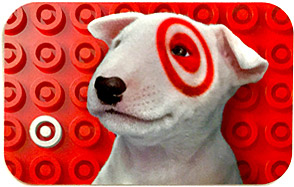 Target gift cards are designed to be loaded with cash and gifted to other people. The cash loaded onto the card can be spent at any Target store or at target.com. You can choose to load additional funds onto the card at any Target store.
Target gift cards in physical form come in a huge range of designs. These cards can be bought at Target stores on target.com or with any partnered retailers, or earned by participating in easy tasks online (see below). It is possible to load any sum between $5 and $500 onto them.
Alternatively, you send a virtual gift card by email and mobile.
7

8 places to get free Target gift cards

Paid survey websites offer every adult the opportunity to earn a range of rewards for answering easy surveys, including Target gift cards.

Below, we have listed our favorite paid survey websites that offer free Target gift cards as a reward. You'll learn why we recommend these websites, as well everything you need to know about claiming your Target gift cards from them.
1. Branded Surveys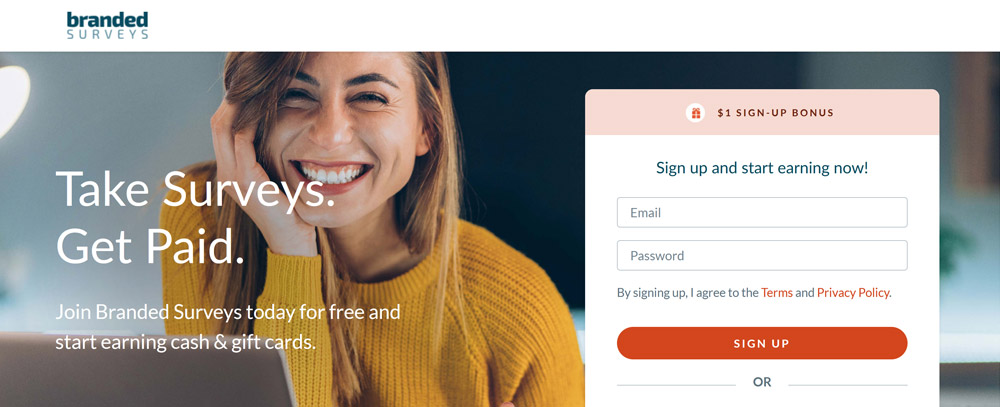 Branded Surveys is one of the hottest survey sites these days, as it continues to expand and offer one of the most generous incentives for new users to join their surveys community.
New users get $1.00 worth of points deposited into their accounts, which they can they redeem when their account balance reaches just $5.00. That's 20% of the way to a cash out!
Participate in fun, interactive surveys and exchange your points for a vast array of reward options including PayPal cash, bank transfers, or gift cards to tons of different retailers, including to Target stores
2. PrizeRebel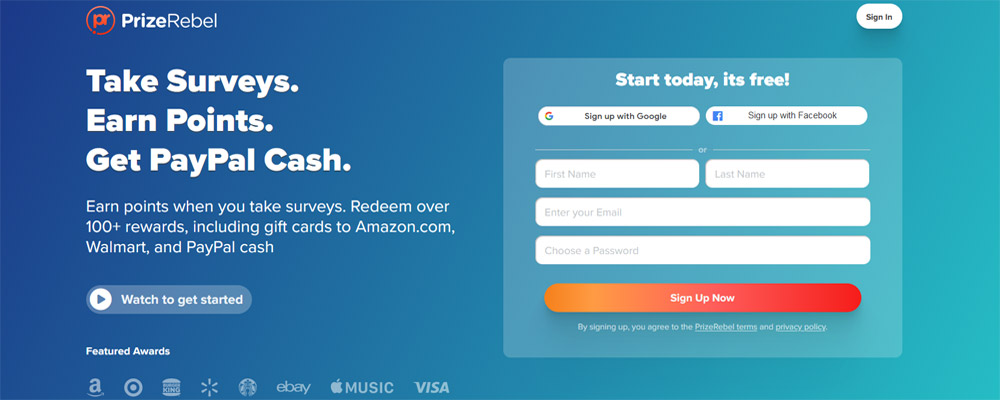 PrizeRebel is a popular rewards website where you can not only earn cash and gift cards for taking surveys, but by also doing small micro tasks online, completing offers, playing games, and more.
All rewards are issued digitally and within 2 business days (or within 24 hours if you're a gold member, which is easy enough to attain). This applies to Target gift cards, which PrizeRebel offers to its US members in denominations of $5, $10, and $25.
3. YouGov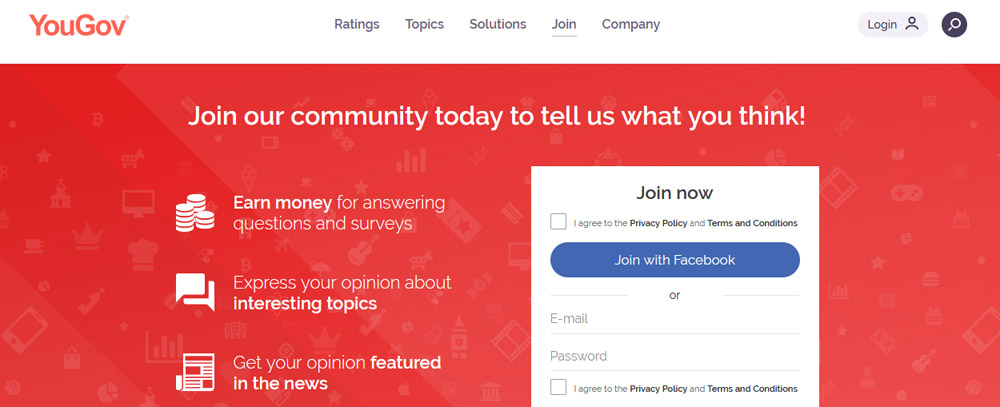 YouGov is perhaps one of the most famous market research companies. The results of its surveys regularly appear in international news.
Members tend to be offered between 5-7 surveys per month to answer, which is typically a lot less than other websites on this list, however users report high satisfaction with the surveys themselves.
You'll usually receive around 400 credits ($2) for answering a 10-15 minute survey, and you'll need to earn at least 5,000 credits ($25) before you're eligible to convert them into rewards.
Nevertheless, once you reach this threshold, you can exchange your credits for a Target gift card if you wish.
4. Ipsos i-Say

Ipsos I-Say is one of the world's most well-known market research companies.
As you'd expect from such a large international company, you're able to convert your credits into a huge range of rewards, including Target gift cards.
You'll earn between 10 ($0.10) and 100 ($1) points per survey answered, depending on its length and complexity.
The threshold for converting your hard work into rewards is only 500 points ($5), which is a lot more generous than rival panels.
There's such a large range of surveys available to answer that you should be able to cash out relatively quickly. It's no wonder then that Ipsos i-Say is so popular around the world.
5. MySoapBox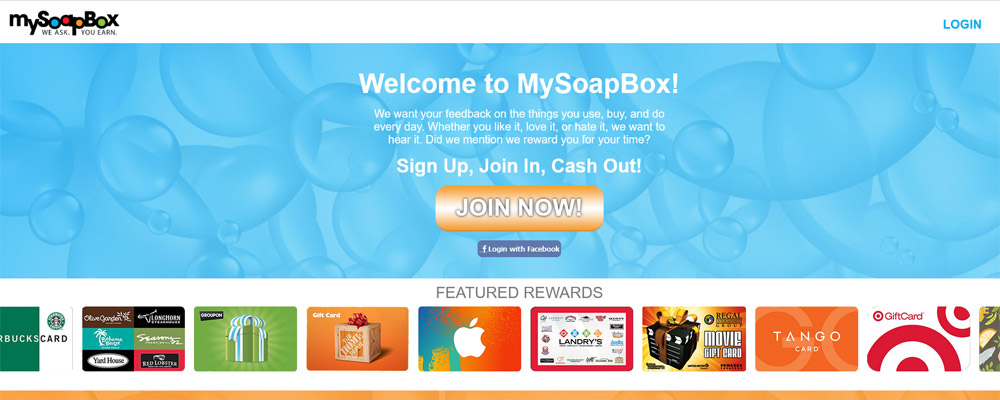 MySoapBox is known for the wide range of rewards offered to its members. You can sign up and start answering surveys from anywhere in the world.
However, new members will have to earn $25 worth of credits before they can request their first cash out. This means it's only really suitable for people who are in the paid survey side-hustle for the long run.
The good news is: once you've made that first $25+ redemption, the threshold for converting your credits into rewards drops to just $1!
Remember though: you can't purchase a Target gift card with less than $5 loaded onto it, however, requesting a $5 gift card from the site is easy enough.
6. Survey Junkie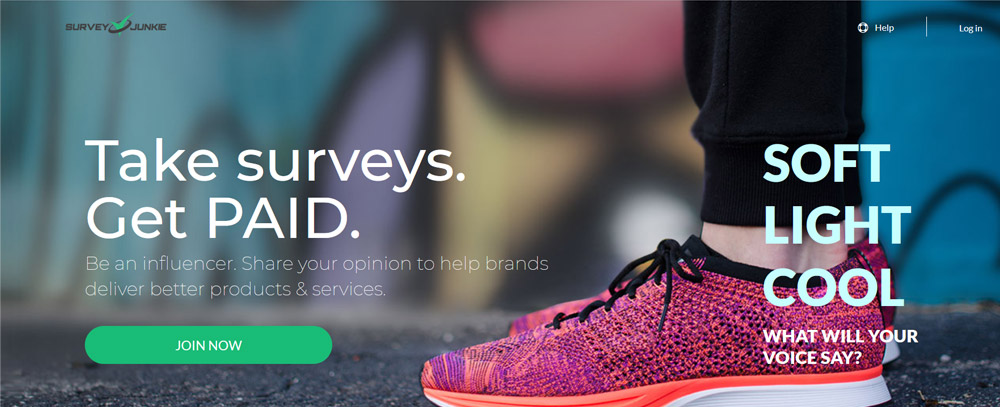 Survey Junkie is a popular survey site that boasts over 20 million members. In addition to online surveys, it also offers opportunities to participate in paid focus groups.
This is a good site to start off with if you're new to online survey taking. Just $5 in earnings is needed before you can cash out. And, as a welcome bonus, new members get 50 free points (worth $0.50) just for joining. That's 10% of the way to your first gift card reward (or cash, if you prefer).
7. Survey Roundtable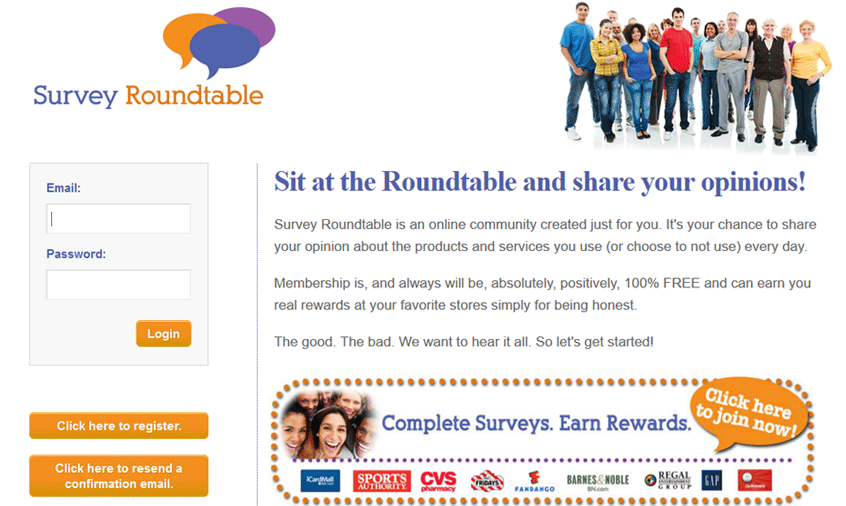 Survey Roundtable offers a broad range of surveys. Some of them will take two minutes to answer. Others could take well over half an hour.
This website pays you more for longer surveys, and you only need to earn $10 worth of credits before you're eligible to cash out.
Not bad, especially when you consider you'll be given a $3 welcome bonus just for signing up!
Survey Roundtable only rewards users with retail gift cards, but Target is among them.
8. PointClub


PointClub launched back in 2012 and has a user base of millions of survey takers. A big reason for its popularity is the huge range of rewards on offer, and this includes Target gift cards.
You'll have to earn $25 worth of credits to cash out, but you are given a $5 welcome bonus just for signing up!
It's a fun website, which works well and has plenty of opportunities for members to earn money.
Are there any other ways to earn Target gift cards?
Target's Trade-In program allows you to trade in your unwanted tech items for a Target gift card.
You can trade in phones, consoles, tablets, laptops, speakers and smartwatches, among other items.
Simply type the device name into the Target Trade-In website to get a quote for your item. If you decide to proceed, Target will send you a prepaid postage label so you can ship the item at no cost. Once your unwanted item is received, your gift card will typically be delivered within seven days.
The verdict
With a lot of these websites, there's a smaller threshold for redeeming your credits as retail gift cards, compared to PayPal payments or bank transfers.
With this in mind, it makes sense to redeem your credits as Target vouchers, considering the broad range of useful items sold by this retailer.
Even if you don't live near a Target store, you can use these gift cards to buy goods on target.com.
» Full list of survey sites who offer Target gift cards
---
Related posts: