If you like sandwiches, you've probably heard of Subway. With over 40,000 locations in over 100 countries, Subway is one of the fastest growing franchises in the world.
» Skip ahead to find Subway card providers
With its massive popularity, it's fair to wager that you've probably eaten a sandwich or two at this famous restaurant. Be it the famous footlong sub, 6″, or a combo that includes a drink and cookie or chips, Subway's personalized sandwiches have had wide appeal for many years.
And chances are, you're probably interested in learning how to get Subway gift cards, whether for yourself or as a gift.
This article reveals the best ways to earn Subway gift cards online as a reward for performing simple activities that anyone can do.
What are Subway gift cards?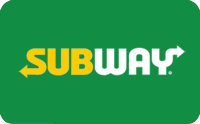 These are prepaid cards, which can be used to make purchases at any Subway restaurant. Both physical cards and virtual cards (i.e. codes) are available. Some cards can be reloaded and reused online or using the Subway mobile app. The minimum top-up is $5, while the maximum balance that can be stored on any card is $500.
They can be purchased at participating Subway restaurants, on subway.com or via authorized resellers. You can also earn them online by participating in easy tasks through various rewards websites.
How do Subway gift cards work?
It's easy. Simply hand your card over to the cashier when making a purchase at any Subway restaurant. The cashier will remove the amount of your purchase from your card's balance. No need to spend any cash.
Physical cards (plastic cards) can be used the way any regular gift card would be. Any Subway gift card codes you receive via e-mail can be either printed or scanned by presenting the code on your phone.
Where can you earn free Subway gift cards?
There's little reason to one of these gift cards for yourself, especially when you can earn free cards for performing relatively simple tasks online.
The following is a short list of survey and get-paid-to (GPT) websites for easily earning Subway gift cards online:
Swagbucks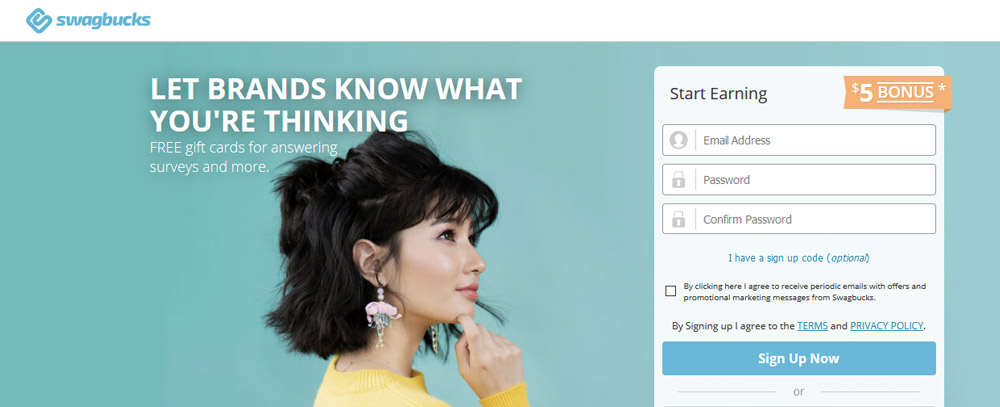 Swagbucks is regarded by many as the most complete GPT website on the internet. It certainly offers a huge range of activities for earning its virtual currency (also called Swagbucks), which can ultimately be exchanged for rewards.
You'll be rewarded for answering surveys, watching videos, shopping with its retail partners and a lot more.
It pays you reasonably well for your time – and also offers an impressive range of rewards to exchange your Swagbucks for.
Subway gift cards are among these rewards, available in various denominations. As a nice welcome bonus, new users of Swabucks will receive a free $5.00 account credit upon becoming a new member.
PrizeRebel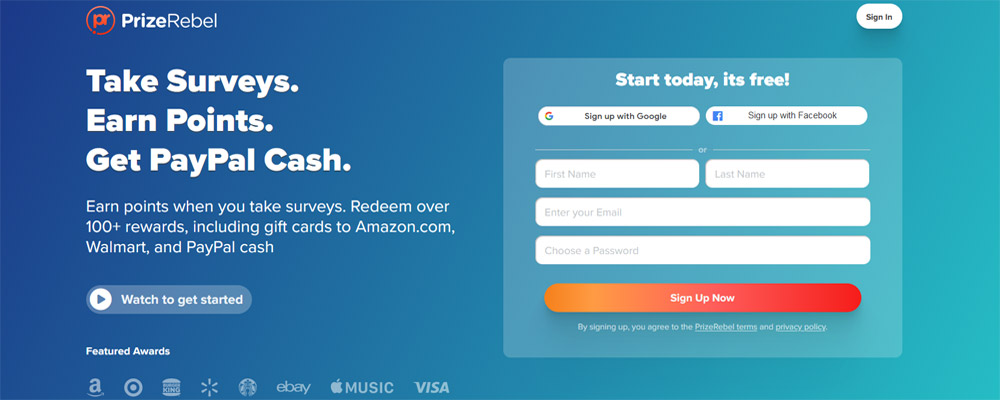 PrizeRebel is a popular site that offers various ways to earn points redeemable for cash and prizes. Take surveys, watch videos, do micro tasks and even input free codes (available on social media) to grow your points balance.
PrizeRebel has awarded over $22 million dollars in rewards to their members and is available in all countries worldwide. Rewards processing is done in as little as 24 hours.
A huge variety of rewards are available for redemption, including Subway cards that are available in denominations of $10 and $25.
Tellwut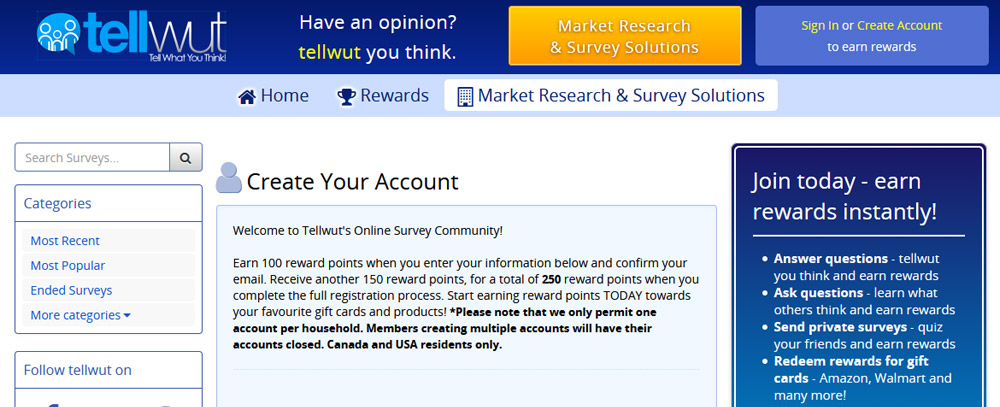 Tellwut was selected as one of our top survey sites for 2022, mainly because it is possible to rack up rewards points really quickly.
This website focuses on paid surveys, and you can expect to be offered an impressively consistent supply of surveys to answer.
You'll earn points for each survey you complete, and the majority of them do not take a long time to finish.
Tellwut also has a popular community feature, which allows its members to create their own surveys and leave comments on other people's surveys. This community aspect of this site makes it a favorite among survey takers.
InstaGC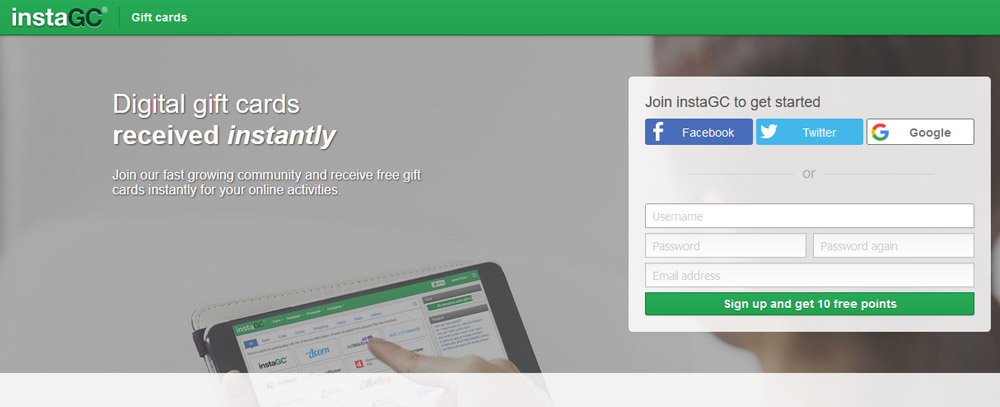 Having launched in 2011, InstaGC has steadily grown to establish itself as a highly-regarded GPT website.
InstaGC is popular because it offers its members a wide range of activities to be rewarded for, including paid surveys and micro tasks such as completing offers and watching videos online.
Reward points can be converted into cash payments or retail gift cards, including $5 Subway gift cards, as well in denominations of $10 and $25.
Is it worth using GPT websites to earn Subway vouchers?
GPT websites are simple to use, and allow you to quickly earn some extra cash during your free time. The tasks aren't mentally taxing. In fact, many of them are enjoyable, such as doing simple surveys, watching videos, playing games, and more. Plus, you can access most of these websites on-the-go using their associated mobile apps.
A lot of GPT websites reward you better when you exchange your points for retail vouchers, instead of cash payments. It'll often cost you less points to purchase a $5 Subway voucher compared to a $5 Paypal payment, for example. Look out for these types of 'sales', especially on Swagbucks and InstaGC.
Looking for more options?
If you'd like more options for places online to earn Subway cards, consider exploring survey sites that offer cash payments. Unfortunately, there simply aren't a lot of websites that specifically offer restaurant gift cards as reward options, but if you participate in tasks and surveys with sites that offer cash, you can always use your cash to buy a gift card from any store you desire.
Some survey sites that have good reviews on SurveyPolice and who offer cash, including the following:
And if you're looking for even more options, take a look at our guide to the best survey sites. It's a great place to learn about survey taking, especially if you're new to the activity.
So, if you enjoy eating at Subway, why not use your spare time completing tasks for cash and earning yourself a free lunch!