If you're a mom looking to make some extra money without having to spend more time away from the kids, paid online surveys can be a fantastic solution. The convenience of this side-hustle makes it perfect for stay-at-home moms, new moms on maternity leave or single moms who find it more troublesome to leave their children. After all, paid online surveys can be accessed from anywhere as long as you have an internet connection.
» Find the best survey sites for moms
Earning online for moms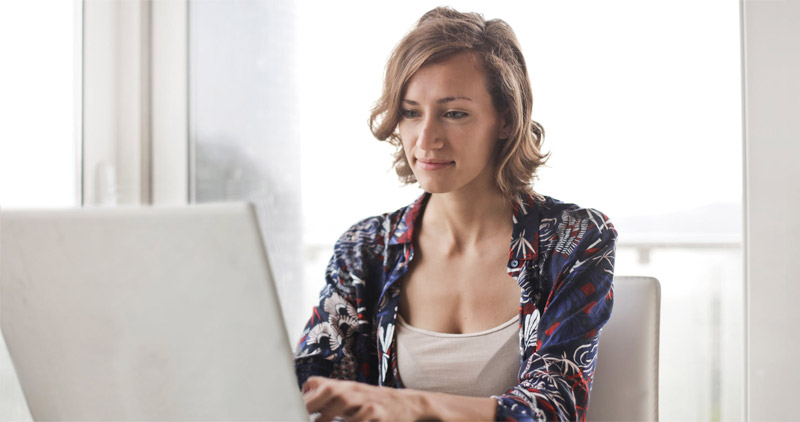 Moms are experts at multitasking. You can take online surveys at home while the kids are watching cartoons, or even on your smartphone as you're waiting for your little darlings to emerge from school.
These websites won't make you rich beyond your wildest dreams (as some scammy adverts might have you believe), but they're fantastically convenient if you're looking to make some extra dollars and are specifically looking online jobs for moms, without breaking too much of a sweat.
Instead of mindlessly surfing social media while your children are watching cartoons, you can offer your opinions on various subjects and earn money for doing so. Before you know it, you'll have earned enough to buy your little treasures some brand new toys or something nice for yourself.
That said, be warned that not all paid survey websites are created equally.
Online jobs from home for moms
The convenience of participating in paid surveys is unparalleled; whether you're looking for a way to earn a bit of extra cash casually, or are looking for online jobs for stay at home moms that involve a more serious allocation of time, you're sure to find a survey program (or five!) that works for you.
If you're serious about completing surveys, be sure to register with multiple paid survey sites; you don't want to be wasting time waiting for your next survey invitation, so by signing up with multiple sites, you'll always have a steady stream of studies available for you to complete.
Beware of survey scams
Some online survey websites tend to be consistently short of opportunities for their members to make money. Others appear to have plenty of new surveys on offer, but very few that any given member can qualify for.
There is also a plethora of websites where members have to work for way too long before they're able to cash out their earnings. These sub-par websites can be far too stressful to use, especially when you're simultaneously trying to keep an eye on your kids.
Still, there are some paid survey websites which are indeed worth your time. We've scoured through dozens of survey websites and discovered the ones that moms around the world have recommended, so you don't have to.
Read on for our reviews of the best websites offering paid online surveys for moms.
Some of the 4 Best Paid Online Surveys for Moms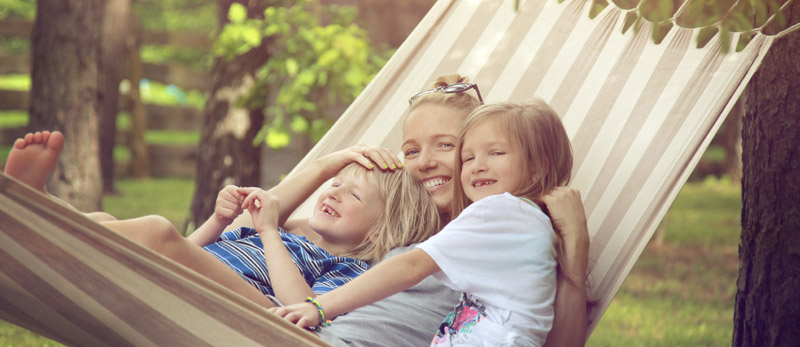 The following survey programs were primarily chosen based on the success rate that moms specifically have had with these programs. On SurveyPolice, we have thousands of survey taker reviews, including ones from moms, and we have noted which programs moms have shared their successes with.
Other factors considered include: the amount of money or rewards you can actually earn, the range of rewards, alternative methods to earn money (besides completing surveys) and how quickly you can cash out your earnings.
National Consumer Panel


The National Consumer Panel was founded by two of the United States' most well-known market research companies, Iri and Nielsen. It has been operating for more than a decade.
With that in mind, it's perhaps no surprise that membership provides one of the most efficient ways of making money from home.
It's primarily a platform where consumers can make money by scanning the barcodes of their weekly purchases, using an exclusive app.
However, members also have the opportunity to earn extra cash by answering surveys.
It can take a while to become a member, as you'll often have to wait until the panel has availability for someone within your age and location demographic.
Nevertheless, it's arguably worth the wait. Membership comes with a ton of bonuses, including:
Entries to monthly sweepstakes and discounts with certain retailers.
Earn more money for your work, the longer you have been a member.
Get paid in prepaid debit cards or gift vouchers with specific retailers, including Amazon and iTunes.
For more information including feedback from existing members, see the full review on the National Consumer Panel.
Eligibility: Membership is only open to U.S residents. Consumers outside of the United States are recommended to check out Nielsen Homescan instead.
Swagbucks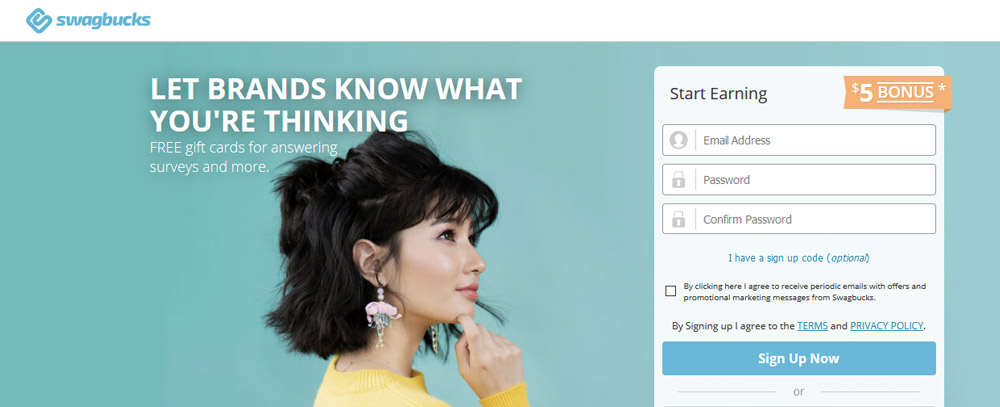 Swagbucks is one of the most well-known companies in this niche. It has welcomed more than 13 million members since launching in 2005.
One of the most appealing attributes of Swagbucks is the huge range of ways to make extra money.
Paid surveys are a key part of the website and answering them provides one of the most efficient methods of making money.
Also earn cash by watching videos, installing its search engine tracker or earning cashback with partnering retailers.
The Swagbucks survey-answering experience is one of the most seamless out there. You can earn anywhere from $0.50 to $50.00 worth of SBs (Swagbucks) per survey, depending on the difficulty of the project.
You can exchange your Swagbucks for PayPal payments or retail gift vouchers. It's possible to cash out once you've earned just $5 worth of Swagbucks!
Eligibility: You're eligible to use Swagbucks if you're a resident of the United States, Canada, United Kingdom, Ireland, Australia, Spain, France, Germany or India.
Receive $5 worth of Swagbucks as a bonus for signing up!
Our Swagbucks review goes into greater detail about the money-making opportunities available on the website.
Epoll Surveys


Epoll Surveys mostly offers questionnaires about your media consumption habits. If you're a mom who loves answering questions about TV & movies, you'll find this website more entertaining than most of its competitors. (In contrast, a lot of the other survey websites have a huge range of topics, so you're highly likely to find some of them dull as dishwater).
Epoll Surveys works well, and is one of the least likely to waste your time by offering surveys you aren't eligible to take.
The more TV and movies you consume, the more surveys you're likely to be eligible for.
When you complete a survey, you earn points which can be exchanged for gift cards at a huge range of retailers, including Amazon, Best Buy, Gamestop, iTunes, Starbucks, Sears and Walmart.
One downside is that your reward claims can take a long time to process, often between 4-6 weeks. The availability of new surveys tends to be inconsistent too, but their surveys are nonetheless fun and entertaining.
Eligibility: Epoll Surveys is only available to residents of the USA.
Our EPoll Surveys review explains more.
LifePoints


LifePoints is a platform founded by Lightspeed, which is ranked as the world's largest provider of market research.
As such, you might not be surprised to hear that it has a consistent supply of paid surveys for its members.
Despite being one of the most established survey websites, its members are well appreciated.
The speed at which you can earn points is generous compared to its competitors. You'll receive some points for starting a survey, even if you're deemed ineligible to complete it.
Better yet, if you refer a friend, you'll receive a bonus equating to 10% of their points for life.
Points can be exchanged for PayPal payments or gift cards with a huge range of popular retailers.
Similarly to Swagbucks, you can also earn points by using their search engine, watching videos or shopping with their retail partners.
Eligibility: LifePoints is available in dozens of countries. Learn more in our LifePoints review.
Get started today with paid online surveys today
To get started with these paid online surveys for moms, navigate to the sign up pages of these websites, register your details and start answering questions!
There's nothing stopping you registering for multiple websites and answering surveys with all of them. This is probably the best strategy to quickly make money. The only downside to this is that it'll probably take you longer to reach the payout threshold for each individual website.
You may want to create a separate email account especially for survey websites, if you do choose to sign up for several of them. This will stop you being overwhelmed with new survey alerts in your primary inbox and will keep your survey-related messages separate from your personal ones.
It's quick, free and simple to register with all of the websites mentioned above.
So, what are you waiting for? Why not start making money by sharing your opinions today?