Finding ways to maximize the number of paid surveys that you are eligible for is key for seniors who wish to generate additional income. In general, the more information that you are willing to share, the greater your chances for soaring past qualification rounds and to start getting paid by filling out surveys.
Consider these tips to maximize your income taking surveys for seniors.
1. Fill out each profile completely and accurately
One of the simplest ways to ensure that you are able to take advantage of as many surveys as possible is to complete your profile information correctly. Many survey takers are eager to get started with the survey taking process, and this makes them more likely to omit information that can ultimately pair them with surveys that they are most compatible for.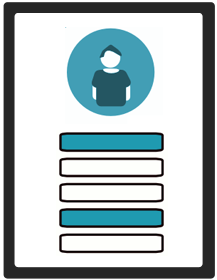 Consider adding your exact age, geographical location, and select information regarding your finances to open the door to more surveys. These profile surveys will be located in your survey panel account and can be filled out at any time. Simply log in to your survey site account, and look for a link that says something like 'profile information' or 'profile surveys'.
2. Consider your career background
Some special surveys aimed at seniors may be interested in those who have worked in a particular industry for a certain number of years. If you are willing to reveal insights about your career background, you may be eligible for custom surveys for seniors that strongly value your input.
3. Include medical information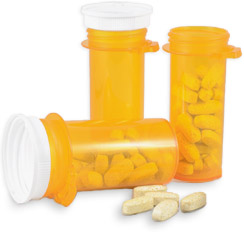 Many seniors may wonder whether or not they should include medical information in their survey profiles or as part of a study. A large percentage of higher-paying surveys that are aimed at seniors will want to know whether you have any medical conditions or ailments, or if you are taking certain types of prescriptions to treat an illness.
Although not for everyone, if you're comfortable providing this type of information, you may qualify for better paying health-related studies.
4. Share your political perspectives
Some surveys may ask about your political views and stances on critical issues affecting local, state/provincial, and federal governments. If you are willing to provide insight on your perspectives anonymously, you may be cleared for lucrative surveys conducted by entities that are interested in examining political data on a large scale.
Political survey providers: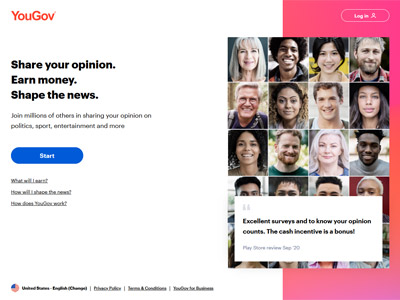 YouGov (USA, CA, UK, select EU and APAC countries)
Surveys pertaining to politics are YouGov's specialty, and their studies are frequently featured in the media. They're always looking for new members to join their survey panel.

Springboard America (USA only)
Springboard conducts surveys on behalf of media and government bodies across the USA, with regular political surveys offered. They're a popular choice for survey takers in the US.
» Canadian equivalent is: Maru Voice Canada
» UK equivalent is: Springboard UK
5. Share information about the things you buy
Your consumer preferences as a senior are of supreme interest to many companies. Therefore, applying for surveys that inquire about the types of things that you like to buy can add up quickly. Many companies are very interested in your shopping habits so they can better create products and services which cater towards senior populations.

National Consumer Panel (USA only)
The NCP program involves using a handheld scanner (which will be shipped to you for free), and scanning your grocery purchases in exchange for points. These points can then be redeemed for rewards.
6. Take different surveys in multiple formats
If you want to boost your paid survey offers, consider taking surveys presented in various formats. If you don't feel totally comfortable taking surveys online, there are options to complete surveys by mail or by telephone. In-person focus groups are also a good option.
Postal survey providers:
These providers will send you paper surveys to complete that you will need to mail back. Postage is prepaid.

Consumer Opinion Institute (USA only)
This company is unique in that they offer surveys that will be mailed to you via the USPS. Simply fill out the survey and return it in the enclosed pre-paid postage envelope. You'll receive dollar bills or a check as payment for your participation.
In-person focus group providers:
These websites offer focus groups where you will go to a facility to answer questions posed by market researchers.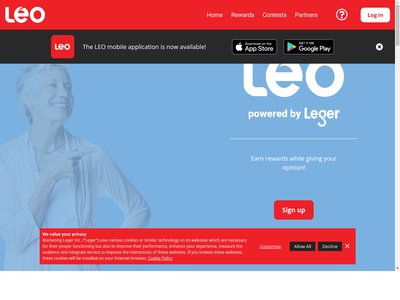 LEO Surveys (USA and Canada only)
LEO offers focus groups both online and in-person. Simply join their survey panel to sign up for online surveys and to be automatically considered for future focus group studies.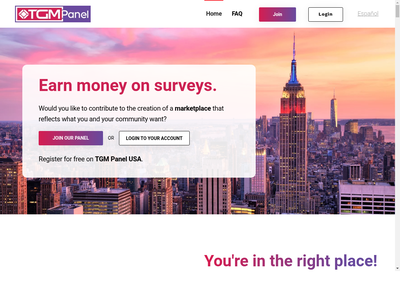 TGM Panel
TGM Panel also offers opportunities to participate in focus groups, as well as mystery shops. Paid online surveys are offered too!
More tips:
7. Because most surveys are conducted online, if you have issues filling out surveys at home or accessing a survey online, consider asking a family member or another trusted individual to help you.
8. By avoiding survey disqualifications and submitting the necessary information on each survey profile, seniors can place themselves in a prime position to make money or earn other rewards by taking surveys.
9. The more surveys that you are able to qualify for and complete, the higher your earnings will be. If your survey information fits a number of parameters that research institutions and companies are interested in, you will increase your chances of being invited to take a greater number of surveys.
A surprising option:
Some retired folks report having better luck with Ipsos iSay as compared to other survey websites, so we're including it below as an option.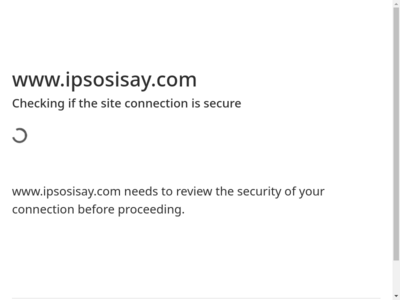 Ipsos iSay
Ipsos i-Say has been around for a long time and offers many different types of research. This includes online surveys, online focus groups, product testing, diary surveys, and more.
10. Do more than surveys; play games, download coupons, and search the internet for rewards
Even after following the tips above, if you still find that you're having a hard time finding enough surveys to complete, you might wish to join a GPT program.
GPT stands for Get-Paid-To and allows you to complete a variety of different activities online. You can earn points for downloading and using coupons, doing internet searches, playing games, and more. These points can then be redeemed for cash and gift cards.
GPT website options: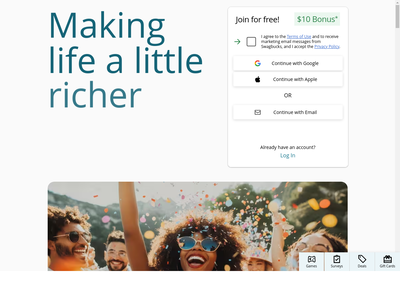 Swagbucks
Swagbucks is by far the largest GPT site out there, with over $425 million dollars paid out to members! Multiple earning opportunities exist including coupon printouts, web searches, surveys, offer completions, and more.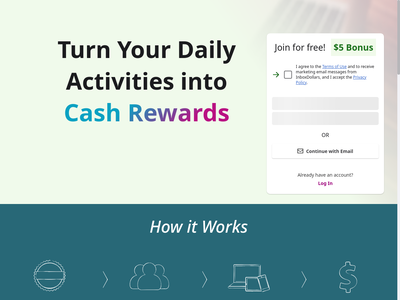 InboxDollars (USA only)
InboxDollars is also a very popular GPT program which offers points that can be earned by downloading and coupons, playing games, getting cash back on your shopping purchases, and reading emails.
» Canadian equivalent is: DailyRewards
» UK equivalent is: InboxPounds
What if you are discriminated from surveys due to your age?
If you attempt to take a survey but are prevented from doing so after you answer a question about your age, don't fret! Virtually all surveys have qualification criteria in place. This means that only people from the demographics that a researcher has defined will be able to complete the survey. You can find out more about demographic segmentation here and why researchers aren't ageist, sexist, or racist when they're designing a survey.
Remember that all survey takers experience disqualifications. If you can't complete a survey, the best thing you can do is forget about it and move on to the next one. If you're looking for a bit of compensation when this happens, consider limiting your survey taking to sites that pay you for survey disqualifications.
Sites that offer points for disqualifications include:
Happy survey taking!