Perhaps you've experienced a slowdown in the number of paid surveys you're being invited to complete. Understanding why you're not getting any surveys can help you know what to do to alleviate this problem so that you never run out of studies to complete!
Where Did All the Surveys Go?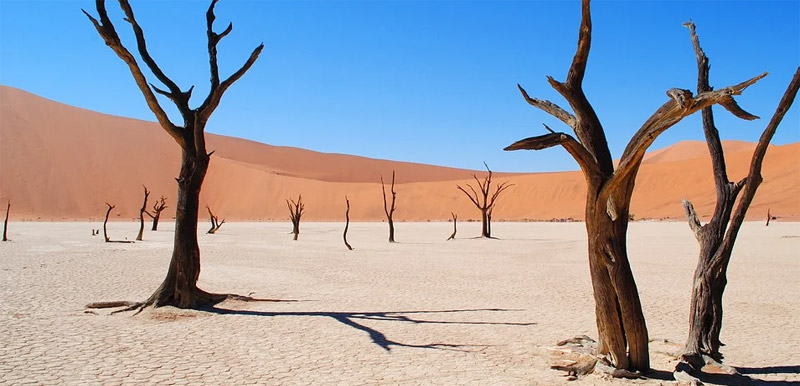 As a survey taker, you might occasionally experience a "drought" in the number of online surveys you're invited to complete. Perhaps you've come across a situation where you're at your computer, geared up and ready to take some surveys, only to realize you have only a handful of e-mail invitations sitting in your inbox, or worse yet, no surveys at all.
There are a number of reasons why you may experience not getting any surveys, but there things you can do to combat this to ensure you are always receiving as many survey invitations as possible.
Problem: Demographics
You have undoubtedly come across the message something along the lines of, "we're sorry, but we do not need your opinions at this time" when attempting to take a paid survey. This type of message will appear when you try to complete a survey where the administrator of the survey is looking for people who possess different buying habits, are located in a different area, etc. from you. It's nothing personal – it's simply a case of bad luck more than anything.
Survey sites who have a sophisticated set up and properly utilize your profile may not bother sending you online surveys that you have a low chance of qualifying for. So although technically, you may qualify for them and be able to complete them, they may never make it to your inbox.
Solution
Log in to your survey accounts if you're looking for new surveys to take. With some survey sites, (especially Paidviewpoint), not all available surveys will be e-mailed to you, so if you're itching for surveys to take, log in to your survey accounts to find all available studies.
Survey sites that offer a large inventory of surveys include:
Problem: Surveys disappear before you have a chance to complete them
In many cases, a paid survey website will place a cap on the amount of people who can answer a survey. Either that or they will only keep it active on their website for a limited time. This helps prevent the company from going over budget and having too many survey takers participate in the study. This is particularly common with product testing surveys, which involve an item being sent to your home for you to review.
Solution
Download the mobile app associated with your paid survey website. This allows you to answer surveys while you're on-the-go whenever you have a few minutes to spare. More importantly though, if you turn on push notifications, your smartphone will alert you as soon as a new survey becomes available. This puts you in the driver's seat, as far as being one the first people notified to answer the survey.
Sites that offer surveys apps include:
You can find more information about surveys app here.
Problem: Strict Spam Filters
This problem might not be as obvious as you think and can happen overnight; a survey site you've been receiving survey invitations from (maybe even for years) appears to suddenly stop sending you surveys.
This can quite literally happen from one day to another due to changes that your e-mail provider makes. Services like Hotmail and Outlook in particular, can suddenly start "flagging" emails from survey sites, marking them as "spam", even when they clearly are not. When email providers update their system like this, certain types of emails may suddenly end up in your Junk box without you even knowing.
Similarly, another scenario could be that you accidentally click the "Spam" button on an e-mail survey invitation, instead of deleting it. This is an easy mistake to make, and one that may make you scratch your head wondering what happened to your surveys the next time you log into your e-mail account, no matter the provider – Gmail, Hotmail, etc.
Solution
Add a survey site's e-mail to your "safe senders" list to completely and permanently eliminate the possibility of emails ended up in your spam box. It's also a good idea to regularly check your junkmail folder, just to ensure that you haven't missed any surveys from any provider.
Problem: Not Being a Member of Enough Panels
You are probably tired of hearing this one, but it is of high importance! Some market research companies are hired more often than others to complete studies and as such, will not have as many surveys available for you to take. You can boil it down to simple arithmetic:
Being a member of 10 survey companies will mean a greater number of paid surveys than if you're a member of just 3 companies.
Solution
Cover your bases and become a member of more panels than you think is necessary: not only will this give you diversity in the surveys you take, you'll have the added benefit of being able to be more choosy about the studies you do choose to complete.
Places to find new survey sites to join:
Bonus solution
When choosing what panels to sign up to, consider broader get-paid-to (GPT) websites as well. There are plenty of GPT websites that will pay you for other online activities, not just surveys. Some websites will reward you for playing games, watching videos, downloading apps and more. On these websites, you are less likely to run out of paid tasks to do.
GPT sites where you'll never run out of money making activities:
Problem: The survey site has closed
Although this doesn't happen often, in recent years, there have been a few popular survey sites who have closed their doors or have merged with other sites. In these cases, you'll no longer receive e-mails from these survey companies.
Solution
Log into old survey accounts that you haven't checked on in a while, just to ensure the companies are still around! It's a good idea to log into every survey site account you every few weeks, not only to ensure that there's no issues with your account, but also to keep your account active.
Popular survey sites that closed/merged with others:
A Final Word
If you're running into the problem of not getting any surveys, some of these tips might seem obvious to follow (especially as a veteran and savvy respondent), and they are, if you can remember to follow them all. That is what separates those who succeed taking online surveys and those who don't: exercising patience, attention to detail and ensuring variety.