Have you ever thought about making some money by answering online paid surveys? This is one of the only ways by which absolutely anyone can earn cash online, and it requires only a computer, an internet connection, and a bit of spare time.
» Skip ahead to see where you can earn money for surveys
Of course, the idea of making money by answering survey questions seems too good to be true. Are such offers legit? Can anyone actually start earning money online by answering survey questions? If so, what does it entail? This article aims to answer all these questions and more.
We'll review topics including:
What you need to know about taking online surveys for cash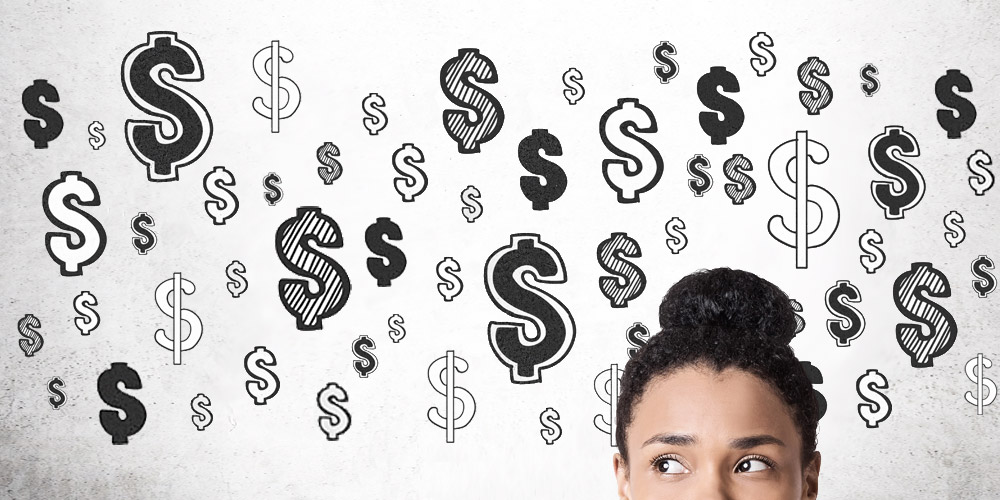 The internet has brought about numerous opportunities to make money, some of which have never existed before. One opportunity that is now readily available to anyone from around the world is the ability to complete online surveys.
At first glance, taking surveys seems to be just about the easiest way to earn money. After all, how difficult would it be to sign up at a site, filling out online surveys for money?
Although that is basically what taking online surveys is all about, there is a little bit more to it than that. You need to make sure that you are dealing with a reputable company for one thing, and that the work involved won't compromise your security, reputation, or integrity. More than just making sure that you get paid, you also want to ensure that the compensation you receive is proportional to the work that you will be doing, and that you will receive it in a timely manner.
If all that seems like a bit too much to expect from a job that involves taking online surveys, keep in mind that this is a job like any other…or at least it should be. Any job wherein you will be expected to devote your time, skills, and energy should give you something of value in return or it simply isn't worth it.
These surveys are typically commissioned or initiated by companies. Any company can launch an online survey, from small startup firms to large multinational corporations.
Why do online survey companies launch surveys?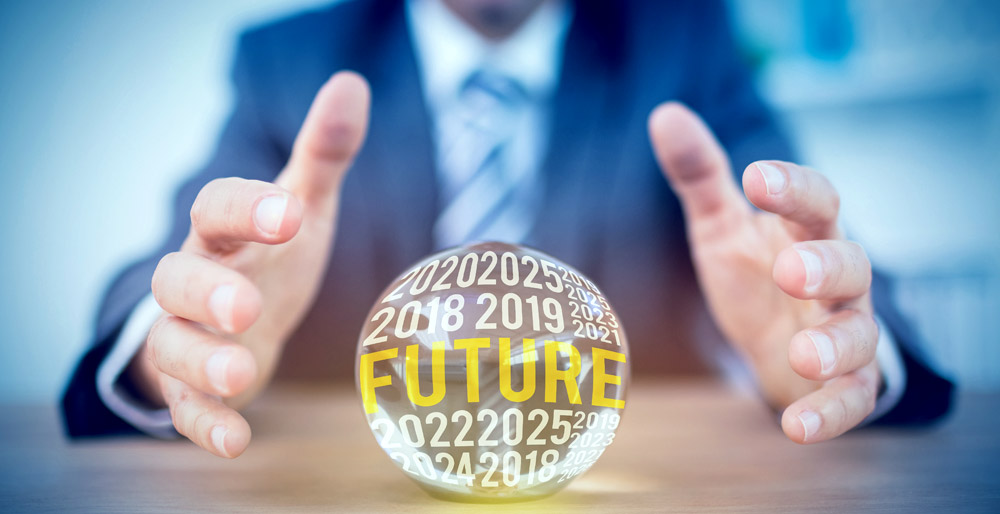 More importantly, why would they value the opinions of people who may or may not be their target audience? In most cases, the answer is market feedback.
For companies of all sizes, getting market feedback from focus groups is a valuable opportunity to get data and information on what drives the general public, what they are thinking, and what drives them to make purchase decisions. Feedback also holds the key to what will convert non-customers–the so-called "window-shoppers" and "tire-kickers" – into actual paying customers. Perhaps most importantly, market feedback will give companies an inside track into what the public is thinking.
Feedback doesn't even necessarily have to come from customers. Oftentimes, the feedback that companies get from non-customers is just as valuable as the information they can get from people that have been loyal paying customers for many years. And commissioning an online survey or launching one is the most effective way to connect with people that companies wouldn't normally have a relationship with.
The data and information that companies obtain from online surveys can be used for various purposes. They can be used to improve products and services, boost sales, and enhance a company's reputation. They can also be used to introduce a new product line, bring about a shift in direction, or otherwise shape a company's operations and policies.
This information can be very valuable to a company, whether it is a fledgling startup or an established multinational firm. And for all the valuable information that companies get from online surveys, they are often even more cost-effective than launching a full-blown market research campaign.
Taking surveys for money – Is it legit?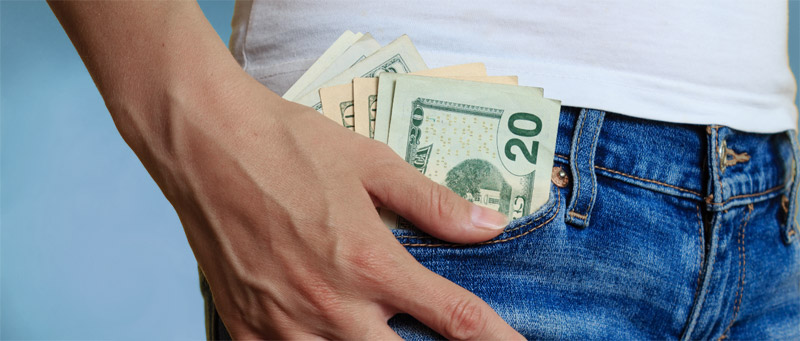 Of all the many questions that have been asked with regard to taking online surveys, those pertaining to their legitimacy are probably the most common and widely contested. On the one hand, you will find people that will swear fervently that surveys are totally legit and a quick and easy way to earn money.
On the other hand, there are just as many who will swear just as fervently that online surveys are nothing more than scams or ill-concealed attempts to fleece you of your time, money, and/or personal information. So which is it: legit or scam?
The truth is, online surveys are just as likely to be one or the other. In fact, there may even be more bogus surveys out there than legitimate ones. Even something as seemingly innocuous as a few questions on pseudo paid survey sites could be a way to obtain personal information for fraudulent purposes.
That being said, there are many reputable and legitimate online surveys out there, and many of them can be just as feasible for making money as any other job. If you manage to find online surveys that fall into this category, you could be onto something that could make you some decent earnings.
All this underscores the need to exercise care and caution when looking around for online survey websites to sign up for. We're going to go into more detail on how you can avoid falling prey to fraudulent online surveys later on in this article.
» Click here to see Survey Police's Top Survey Sites for 2020
Can you make a living doing paid surveys?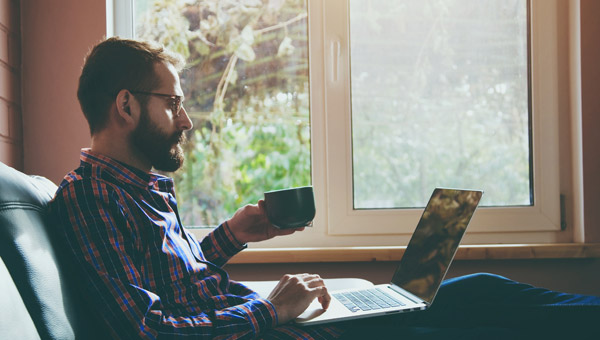 With the issues about legitimacy out of the way, it might be worth discussing the feasibility of online surveys from a financial point of view. More specifically: is it possible to make a living by answering online surveys?
This one is pretty easy to answer. The short of it is: "no". The chances of you being able to make a decent income by answering survey questions are slim to none. Even if you are fortunate enough to find legit online surveys consistently and somehow manage to get a regular stream of gigs answering such surveys, you probably won't make enough to pay the rent, much less support a family.
Compensation varies
Why is that? Most online surveys only less than a dollar to about five dollars per survey. A very few may pay as much as ten dollars, and very rarely, up to 20 dollars (more can be earned when taking focus groups or if you're a doctor for example). But surveys that pay upwards of ten dollars are few and far between. More likely, the surveys you will come across will pay you from one to two dollars if they take 15 minutes or so to complete.
Furthermore, not all surveys will pay cash for your spare time and effort. Some surveys offer products by way of compensation. In fact, many surveys will involve answering questions about specific products, which are the same products that are given to you as compensation. Although some of these products can be quite useful for some people (household, personal care, and cleaning products are a few examples) they won't really count toward your regular income.
Still other surveys pay for your time and effort in answering questions by entering your name into a draw. This is an even less appealing alternative as you won't even know whether or not you will be getting anything until after your name is picked. Furthermore, the prize that you get is often likely to be consumer products or gift cards rather than cash. These surveys are therefore even less likely to contribute to anything remotely resembling a regular income.
Participation is still worth it
Does all this mean that answering survey questions is a waste of time? No, it doesn't. Although you probably aren't going to be able to make a good living just by answering a couple of surveys every week, it is possible to make a fairly substantial addition to your monthly income by incorporating online surveys into your regular work schedule. If you can manage to answer a couple of surveys per day throughout the week for example, you might find that you are able to increase your earnings by a fairly considerable amount up to a few hundred dollars monthly.
The bottom line is: although you probably won't be striking it rich any time soon by focusing all your spare time and effort on answering online surveys for money, doing it consistently and regularly can increase your income.
If you already have a good-paying job that covers most of your bills and day-to-day expenses, answering survey questions on the side is a great way to boost your income. Best of all, it gives you a chance to earn some money off the time that you would otherwise be spending on non-profitable pursuits such as browsing social media.
Ways to earn with paid online surveys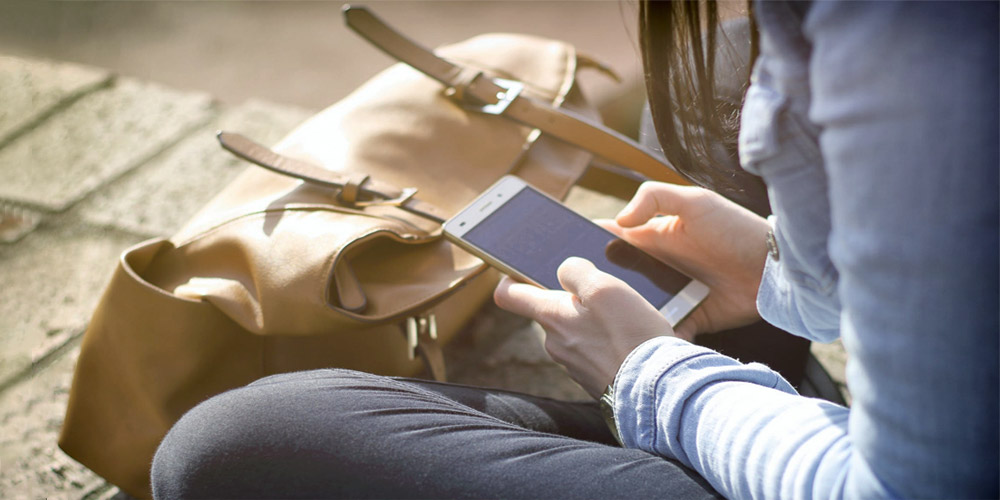 Before we go any further, it might be helpful to go over how online surveys work and what you could expect from them. Although surveys can vary considerably, most of them have a few common structural elements and content types. You will also find out soon enough that most surveys adopt a similar approach.
Sign up for an account. Most companies will require you to sign up for an account at their site before you are given access to the survey questions. This ensures that you are a real person as opposed to a bot. It also adds your name to the company's database for marketing and promotional purposes.
Provide personal information. You will probably be asked to provide some personal information. Most companies will ask for your name and email address, although some may ask for a physical address as well. This is often the case with companies that need you to answer questions about specific products that they will be sending you by post or by courier, or if they mail payment checks, or they provide physical gift cards as a rewards option.
Answer a few questions. In some cases, you will be asked specific questions about products, services, or some other aspect of the company's niche. You might be asked what types of cleaning products you use regularly for example, or how you feel about certain products. Some companies require survey takers to go through this step to find out more about what types of people are answering their surveys.
Access the survey questions. If all goes well, you may be provided the actual survey questions at this point. Most questions will come in multiple-choice form to make it easier for you to answer them. However, some surveys may require you to answer questions related to the survey or provide additional details as needed.
Collect your pay. In most cases, it takes only a few minutes to complete a survey. After you have answered all the questions and submitted the form online, all you have to do is wait for your payment to be sent to you. Some companies will send you the money via PayPal or some other online payment service, while others may deposit it directly to your bank account.
How surveys pay out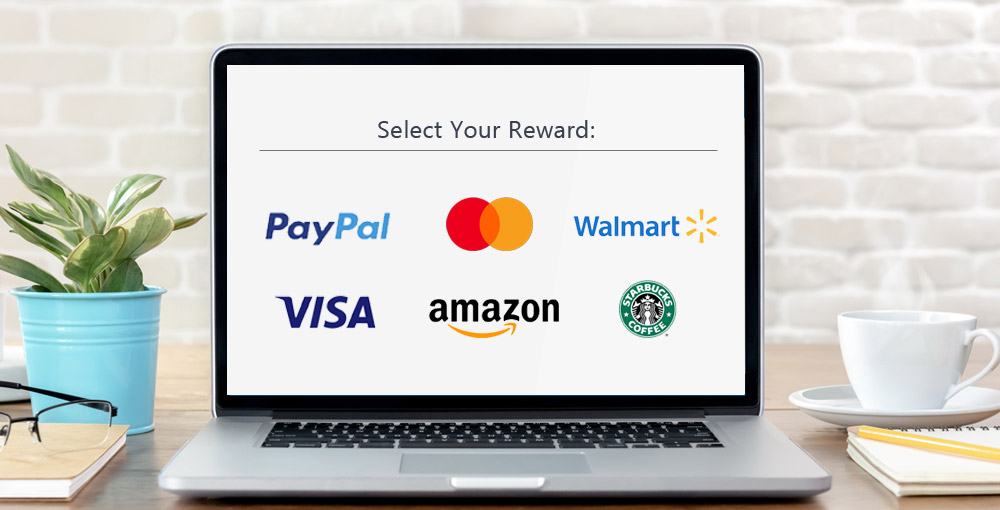 Earlier in the article, we mentioned that companies vary with regard to how they compensate survey takers for their time and effort. Depending on the company commissioning the survey, you may be paid in any of the following ways:
Cash
Companies that payout in cash usually have a minimum amount before you can request payment, and it's typically payable via Paypal or check, though payments via Skrill and bitcoin are also awarded by some sites.
Points
Most companies utilize a point system, in which you rack up a certain number of points for every survey that you complete. After you have reached a specific number, you can then redeem your points for cash, gift cards or merchandise.
Gift cards
Many companies opt to provide gift cards as a reward. These gift cards may be in physical form (which is sent through the mail), though more commonly, these are sent in e-gift card form and are e-mailed. You'll simply receive a code that you can you either enter in online on your favorite store's website, or you can print out the code and use it in-store.
Products
Some companies compensate you for your opinions on the products that they sell. Rather than requiring you to purchase these products with your own money, most companies will instead send you samples of the products in question, straight to your home. These products then serve a dual purpose: they let you try them out so you can provide informed and valued opinions and they serve as payment for your services.
Prize draw entry
Some companies simply enter your name into a prize draw as compensation for answering their survey questions. Although seemingly a 'lame' reward, consider that the chances of winning a prize through a survey site is a lot higher than lotteries and sweepstakes held by major companies. Remember, somebody has to win!
Tips on maximizing your earning potential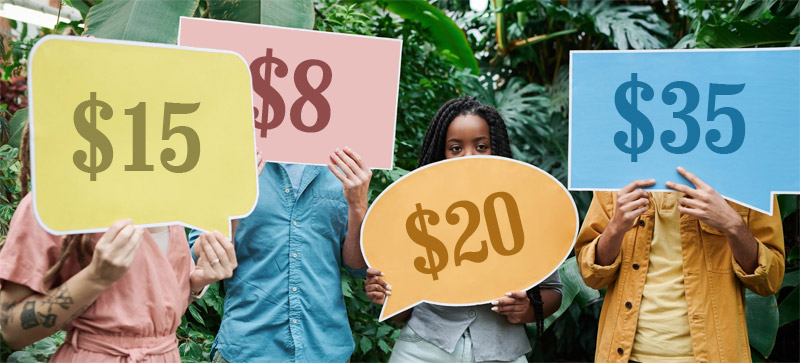 By employing certain strategies and common sense, you can make online surveys more profitable for you. Here are some suggestions.
Sign up to as many surveys as possible. It's simple mathematics: the more surveys you sign up for, the more opportunities you have to earn extra money. Try to sign up for as many surveys as you can find, being careful to choose only the legitimate sites. By filling up your work week with as many surveys as possible, you can keep busy and keep the cash flow coming in instead of waiting for one or two surveys to come in every couple of weeks.
Set up a dedicated e-mail account for surveys. Like most online work, managing this type of work successfully requires being organized and as efficient as possible. Consider setting up a dedicated e-mail address solely for online surveys. This will give you a centralized location for checking all survey related correspondence and let you focus on the task at hand. This will also make it easier for you to monitor payments and assignments so you can ensure that you don't miss anything important.
Answer the questions honestly. Answer the questions to the best of your ability and as honestly as possible. Many of these surveys may seem insignificant, but the companies that give them do take them very seriously. Your answers will be weighed carefully and recorded, and you may be penalized for giving contradictory answers.
Use Roboform to auto-fill responses. In some cases, it may be acceptable to use Roboform or other form filler software to fill in registration forms automatically. But do keep in mind that this won't work for every survey, particularly those that require you to give personalized answers to the questions. This option may also not be feasible when you need to provide answers based on your use of the products provided. Use your better judgment as to when this solution is usable.
Cash in when you reach the limit. Most online surveys have 'milestones' that indicate when you are able to cash out your payments. In most cases, it is better to cash out as soon as possible instead of accumulating your money and cashing it out when it becomes a substantial amount.
Avoid "pay-to-join" surveys. We strongly advise against signing up for "pay-to-join" surveys, or those that require you to pay a fee to take part in a survey. Remember that you are already providing a service to the company for answering questions that they will use for marketing and research purposes. Pay-to-join sites are therefore essentially asking you to pay them to allow you to provide that service! If you see this type of site when looking for online surveys to sign up for, hit the back button on your browser. There are many more survey sites that will pay you extra money to answer their questions, which is how it should be.
It goes without saying that you should always exercise caution when signing up for an online survey. Getting scammed or having your personal or financial information stolen from you does not make for a profitable experience! We're going to go more into how to detect scam sites later on. But for now, avoid them as much as possible if you are interested in maximizing your earning potential with online surveys.
Some of the best legitimate survey sites around
Survey sites are a dime a dozen nowadays, and you could quickly be overwhelmed by choices after a few minutes on Google. We encourage you to do your own research using the tips that we provide throughout this article. In any case, we've put together a list of some sites worth checking out.
1. Swagbucks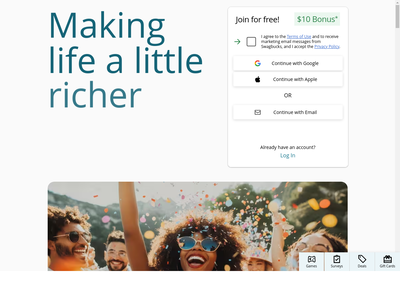 Swagbucks is by far one of the most popular survey sites around. They paid out more than $800 million to their members in cash, vouchers and draws. The site offers numerous ways by which survey takers can earn Swagbucks cash, and they even offer an exclusive $5 bonus upon sign up. A Swagbucks review survey can take about ten minutes to complete.
» Visit the Swagbucks website and get a $5 joining bonus.
2. LifePoints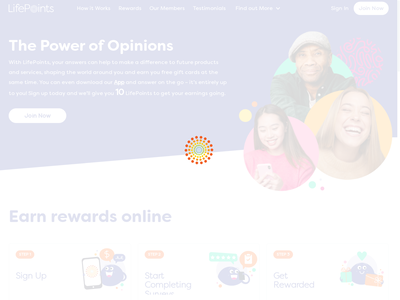 LifePoints is a fairly new survey site that was born from the merger of two previously popular sites – MySurvey and GlobalTestMarket. As LifePoints, the company offers PayPal payments as well as Amazon vouchers to people who answer questions pertaining to consumer interests. Surveys at LifePoints take about 15 minutes to complete.
» Visit the Lifepoints website and receive 10 free points.
3. Survey Junkie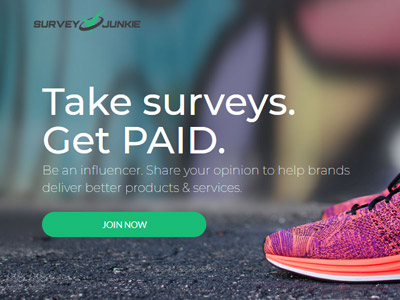 Survey Junkie has over 10 million users and offers paid surveys on any device. They use a points program where you can earn points which can be redeemed for PayPal cash or e-Gift cards, such as Amazon gift cards, or Target gift cards. They also give free points if you happen to get screened out of a survey.
» Visit the Survey Junkie website.
4. Ipsos i-Say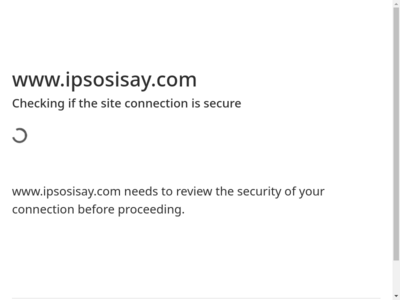 i-Say is also one of the biggest survey companies around. Affiliated with many globally-recognized brands and research companies, the company offers High Street and Amazon Vouchers to survey takers, with surveys sent by email every week. i-Say also holds regular prize draws for its members.
» Visit the Ipsos i-Say website.
5. Toluna Influencers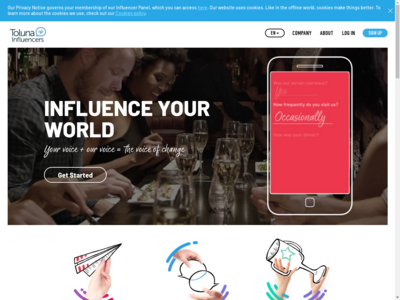 Toluna is another established survey site, offering members the chance to win cash or vouchers via daily surveys. The company is actually affiliated with many reputable international firms, which goes a long way in enhancing its own credibility. Most of the surveys at Toluna cover products and services, although there are often surveys that are related to current issues.
» Visit the Toluna Influencers website and get 500 free points.
The risks of taking surveys online
Just like any online activity that requires you to provide personal information and answer detailed questions, online surveys can be used for fraudulent purposes by unscrupulous parties.
What are these risks? The most alarming scenarios are when criminal elements use the information that you provide to steal your personal or financial information. Even if you don't provide your bank or credit card information, there are many bits of data and information that could be devastating to your personal security and your finances if it falls into the wrong hands.
At the very least, fraudulent online survey sites will promise you compensation that may not ever get to you. If you have already taken the time to complete surveys online, it means that you have just given your services away for free.
Even without these negative scenarios, scam sites are a big waste of time and effort. By learning to identify these sites and avoiding them, you will have a lot more time and energy to devote to working with legit survey sites.
Scams and fake sites – How to avoid them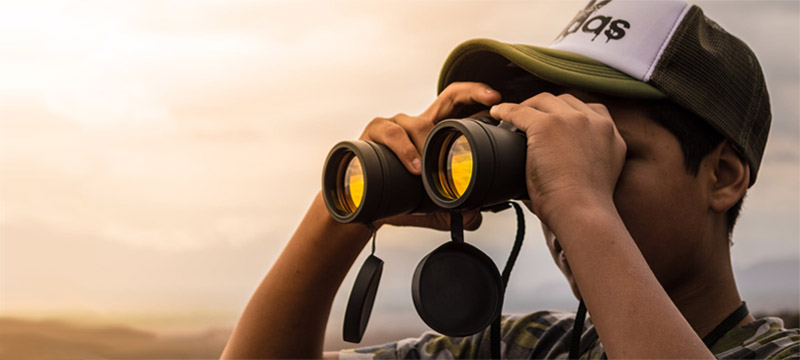 So how do you avoid scam survey sites? One useful thing to remember is that many of the common internet safety practices apply here as well. Here are some suggestions on how to avoid getting scammed:
Check the company's privacy policy. Any respectable website should have a privacy policy page. Although this isn't necessarily a surefire indicator of a legitimate site, it at least indicates that the site in question is concerned enough about privacy to make an official statement about it. If anything seems out of order, you always have the option to decline.
Check the company's online reputation. It's easy to learn more about a company's reputation online. The SurveyPolice user rankings is the obvious choice for looking up a company's background, but remember to check out services such as Scam.com and RipOffReport.com as well. If the company in question has a history of shady dealing, chances are they will be mentioned in a less than favorable light in one or both of those sites.
Use an alternate email address. Remember our advice about setting up an alternate email address to make your work more efficient? That tip can be useful for protecting yourself as well. If the site in question does turn out to be fraudulent, you would have at least avoided supplying them with your primary email address.
Install anti-malware software. It is always good practice to have antivirus and anti-malware software installed on your computer. It is especially important to exercise such precautions if you are planning on answering online survey questions as a regular activity. Sites that are set up specifically to harvest your personal information and financial details can employ various other means to get the data they need, and some of them won't quite be so obvious. A good antivirus/anti-malware program will provide an added measure of protection.
Use your common sense. When dealing with sites that offer tempting perks, it is often easy to let down your guard. After all, who can resist a brand new iPhone or a MacBook Pro? But the more tempting an offer is, the less likely it is to be legitimate. How many companies can really afford to give away such amazing prizes when there are likely to be thousands of people signing up for the survey? As the saying goes: If a survey club seems too good to be true, it probably is.
Trust your instincts. When in doubt, trust your instincts. Unless you are totally new to the internet, you can probably already sense when something seems questionable. If you have any doubts as to the legitimacy of an online survey site or one of the many survey apps for any reason, simply cut your losses and walk away. There are many more sites that are worth your time, effort, and peace of mind.
As you can see, online surveys may provide a feasible way to earn extra cash online. Although answering survey questions isn't likely to catapult you into the ranks of the world's rich and famous, it might just be a worthwhile pursuit for someone with a bit of free time to spare.
» Find the Top Rated Surveys on SurveyPolice