Did you know that many survey websites run daily, weekly and monthly sweepstakes and contests? Winning one of these draws can be as simple as entering a code, taking a survey, or just being a member of the community. Whether it's an active or passive way to enter, it helps to know which survey sites offer sweepstakes that you could be the lucky winner of.
Looking to win money online?
Who doesn't want to a cash prize? If you're wondering how to win money, being the winner of a prize could be easier than you think.
Many survey programs hold regular contests where their survey takers can receive free points for liking their posts on social media, for getting screened out of surveys, or even just for being a member of their community. These points can then be exchanged for cash or gift cards on the survey community's website.
Here are some spots where you can win prizes online:
PointClub Daily Points Giveaway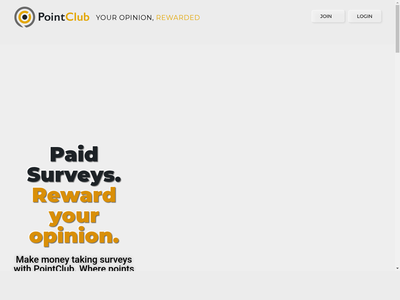 Duration: Daily, ongoing
Type: Daily points giveaway on Facebook
Prize: 1,000 points
To enter: Look for posts made to PointClub's Facebook page that mention the daily points giveaway. Step One: Like the post. Step Two: Copy the code posted on the Facebook page. Step Three: Paste the code into the SuperCode box on your Pointclub account dashboard.
Note: Open to USA residents only.
Tellwut Weekly Draw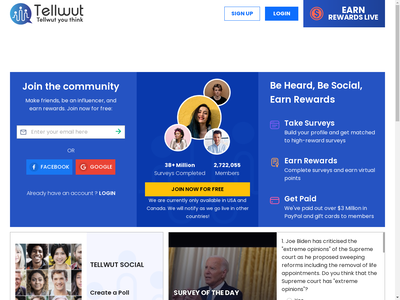 Duration: Weekly, ongoing
Type: Weekly points giveaway
Prize: 4,000 points
To enter: For each external survey you participate in on Tellwut, you'll automatically receive an entry into the giveaway. Even if you don't qualify for a survey, you'll still receive an entry. The weekly winner will receive 4000 points (worth just shy of $10) credited to their account. The names of winners are posted on social media every week.
NCP Pick N' Win Sweepstakes

Duration: Monthly, ongoing
Type: Monthly prize giveaway
Prize: Varies; typically, small appliances and electronics
To enter: Log in to your NCP account and click on the gifts catalog to view this month's prizes. Use your points for entries towards items you're interested in winning. You can 'purchase' a single prize draw entry, or as many as your points balance can accommodate – it's completely up to you. Every month, a random draw will be held for the preceding month's prize giveaway, and the names of the winners of the draw will be published on the website.
LEO Surveys Monthly Sweepstakes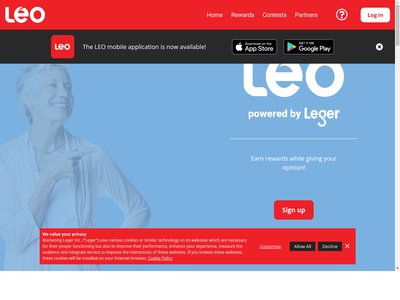 Duration: Monthly, ongoing
Type: Monthly draw
Prize: $1,000 cash, an iPad, $250 cash
To enter: Every survey you're emailed by LEO will state how many LEO points you'll receive for completing it (listed under 'Reward') and will also list how many contest entries you'll receive for it's completion (listed under 'Chances'). By completing surveys with the most 'Chances', or answering the Question of The Day (listed in your account), you increase your chances of winning one of the monthly prizes.
Nicequest #nicePhoto Contest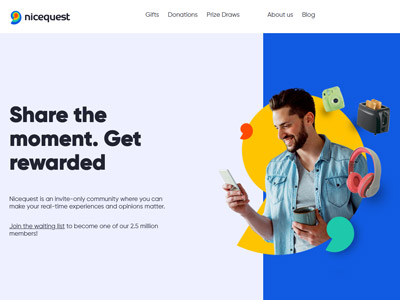 Duration: Monthly, ongoing
Type: Monthly Facebook sweepstakes
Prize: 50 Shells
To enter: Take a selfie with your Nicequest prize redemption (and the green card, which you can print out from https://nicephoto.nicequest.com) and share it publicly on Nicequest's Facebook page, along with the hashtag #nicePhoto. Every month, one lucky poster will be credited with 50 Shells to their account.
Univox Christmas Contest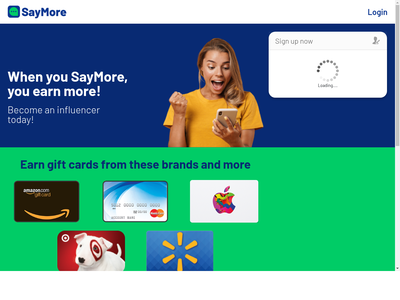 Duration: Limited-time-only
Type: Sweepstakes
Prize: 100 prizes of $30, 100 prizes $10, 200 prizes of $5, every month until December
To enter: Between October 1, 2019 and December 31, 2019, you could win $30 every month by participating in Univox's Christmas Contest. The more surveys you take, the better your chances of boosting your rank and winning the contest. Every month until the end of December, the top 100 earning panelists on Univox will receive $30 credited to their accounts. To enter, simply take as many surveys as you can, boosting your rank to get into the top 100 spots.
October 18, 2019 update: Univox just extended the offer for the next 300 Panelists. Top 100 panelists will get $30 every month, 101st to 200th panelists will get $10 every month, and 201st to 400th panelists will get $5 every month.

Most of the contests and sweepstakes posted here are ongoing and require little effort to enter. There are survey sites who also offer opportunities to win prizes for becoming a new member of their community, for making the most referrals, etc. You can read more about these here: Survey Site Sweepstakes with Real Winners.