This past summer, Tango Cards were officially replaced with Reward Link. Although still administered by the same company, there are some differences between the two, besides different branding. Find out what these are, what to do if you still have a Tango Cards and how you can earn Reward Links.
What exactly is Reward Link?


A Reward Link is a simple way to use and convert one gift card into 80+ e-gift card options. Reward Links don't expire (unless otherwise stated) and are available in over a dozen countries including Australia, Canada, Germany, India, UK, USA, Singapore, and more. Redemptions are mobile-friendly, and denominations range from $0.01-$2,000 (£0.01-£2,000).
Reward Link gift card options


You can convert your Reward Link into a gift card from retailers including airbnb, Amazon, Barnes & Noble, Best Buy, CVS, Disney, eBay, Groupon, Google Play, Macy's, PlayStation Store, Starbucks, Target, Walmart, Xbox, Apple, Tesco, among others. Note that retailers vary by country and donations to charitable organizations can also be made.
Tango Card and Reward Link differences
The biggest difference between Tango Cards and Reward Links are how they are redeemed; Tango Cards were redeemable on the Tango Card website, where you would enter your Tango Card number and pin, while a Reward Link is literally a unique link (url) you click on in an email that will bring you a page with reward options that you can choose from. The actual reward options (e-gift cards) between the two, are the same.
Did you know that Reward Link 'preferred' refers to the type of Reward Link 'card'? Preferred (orange) gives you access to the most desirable gift card brands, while 'experiences', 'wellness' and 'content & media' cards have a more specific focus, with redemption offers limited to the theme of the card.
What to do if you still have a Tango Card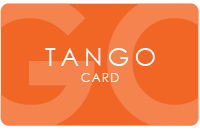 If you still have un-redeemed Tango Cards, you can still spend them on Tango's website here. Note that Tango Cards cannot be combined with Reward Link.
Redeeming a Reward Link
Open the email containing your Reward Link.
Click the Reward Link itself, and you'll be brought to a page with various reward options.
Select an e-gift card or charitable donation.
Select the value of the e-gift card (must be lower than your Reward Link balance).
Select "Add to Cart".
If you still have a remaining balance, and would like to choose another rewards option, repeat steps 3-5.
Once you've selected all of the e-gift cards you want, click "Checkout".
Enter your full name and email address and check the box acknowledging the terms.
Click the "Complete My Order" button.
After completing this process, you will receive your e-gift card of choice immediately in your inbox. Note that some Reward Link options are only available in certain denominations (in increments of $5 for instance), while others are available in any denomination.
Which survey panels offer Reward Link?
If you'd like to earn a Reward Link, taking online surveys is a great way to do so. There are many online survey panels who supply Reward Links to their survey takers in exchange for completion of surveys. Here's short list of some who do: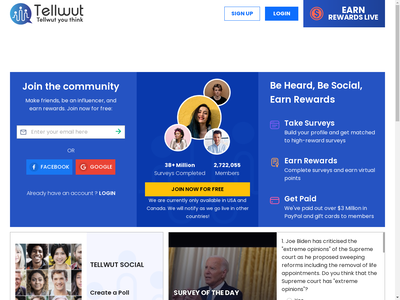 Tellwut (USA, CA only)
Take polls and surveys and create your own to earn points. With just 4,000 points ($10) in your account, you can request a Reward Link.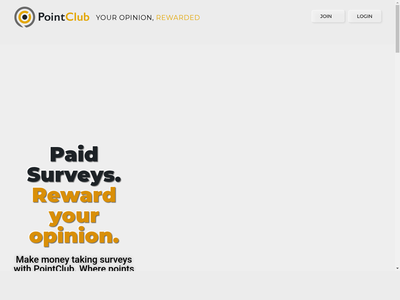 PointClub (USA only – $5.00 joining bonus)
Take engaging surveys on your computer or phone. With 25,000 points ($25) in earnings, choose a Reward Link or 80 other reward options from the catalog.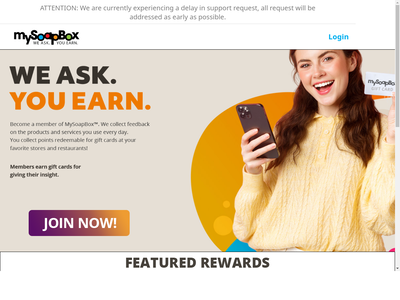 MySoapBox (USA only)
Take surveys, product tests, and refer friends for points. With 25,000 points ($25 worth) in your account, you can cash out your points for a Rewards Link.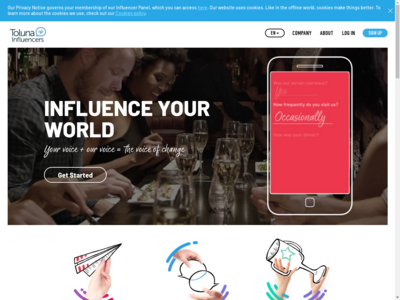 Toluna Influencers
Complete surveys, diary surveys, mobile surveys and more. When your account has 30,000 points ($10) worth of points, you may redeem your earnings for a Reward Link.
You can get the complete listing of survey sites that offer Rewards Link by using SurveyPolice Pick-a-Perk.
» Find all survey panels who offer Reward Link
Sources:
https://tangocard.zendesk.com/hc/en-us/categories/200003530-Customer-Support-FAQs-