These days, it's easier than ever to earn a little extra cash. The digital world means that anyone can log into dozens of safe and effective ways to begin making money. In fact, if you've got an opinion and a little extra time, you can even collect rewards for answering a few simple questions.
While it's important to be careful with online surveys (some are more reputable than others), there are various trustworthy websites that are willing to give you cash for your thoughts.
Today, we're going to be looking at some of the most trustworthy ways to get paid online in 2022.
What Companies Pay the Most for Online Surveys?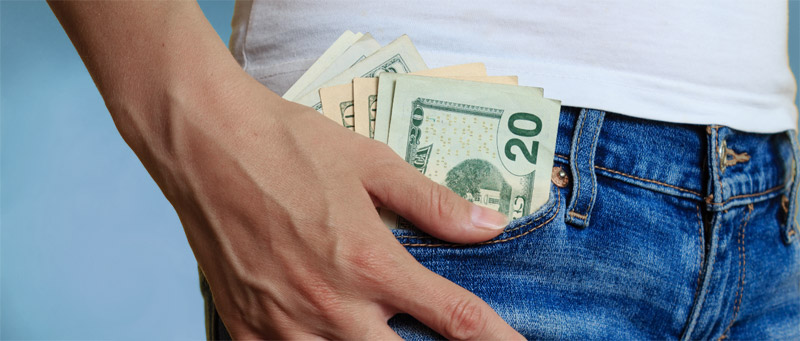 You might be wondering why any business would be wanting to give a payout just because you answer a few questions. In a world where there's no such thing as a free lunch, survey companies can seem too good to be true.
While there are scams out there to be aware of, paid survey sites do exist in the legitimate landscape too. They're there for one main reason: companies (as well as government) need to get to know their customers.
Today's businesses know that they have to understand their target audience if they want to make sales. One of the best ways to do this is to ask questions about what people actually want and like. Surveys for money are an easy way for organizations to convince customers to hand over valuable data.
While you're not going to earn a fortune from these survey companies, you can build up some extra cash simply by answering a few questions. Some sites such as high-end brands, healthcare companies, and technology or scientific organizations will even pay a lot more than usual for each questionnaire you answer.
What is the Average Pay per Hour for Online Surveys?


Paid online surveys come in many different shapes and sizes.
There are online surveys for cash that pay you real money whenever you answer questions about a specific product or industry. There are also questionnaires that you can take to earn prizes instead of a cash payout.
Some companies even run focus groups. In some cases, you need to attend a focus group in person to take part, but you can earn a lot more (up to $100s per day).
Most of the time, you won't earn much for taking surveys online. Instead, you're likely to earn a dollar or two every time you take part. What's more, some websites can put a limit on the number of surveys that you can take each day, which means that your earning potential is limited.
However, if you sign up for a number of survey companies at once, you might be able to walk away with an extra few dollars an hour. Doesn't sound like much? Consider that taking surveys can be done by anyone, without any experience and is often in people's spare. With almost no barriers to entry, an online surveys job (even if very casual), is one of the fastest ways to earn cash online.
Who Pays More for Online Surveys? 7 Great Sites
Now, here's the million-dollar question: Who's going to pay you the most for your answers to crucial marketing questions?
While there's no one-size-fits-all answer to this question, there are some companies that deliver better rewards than others.
1. Survey Junkie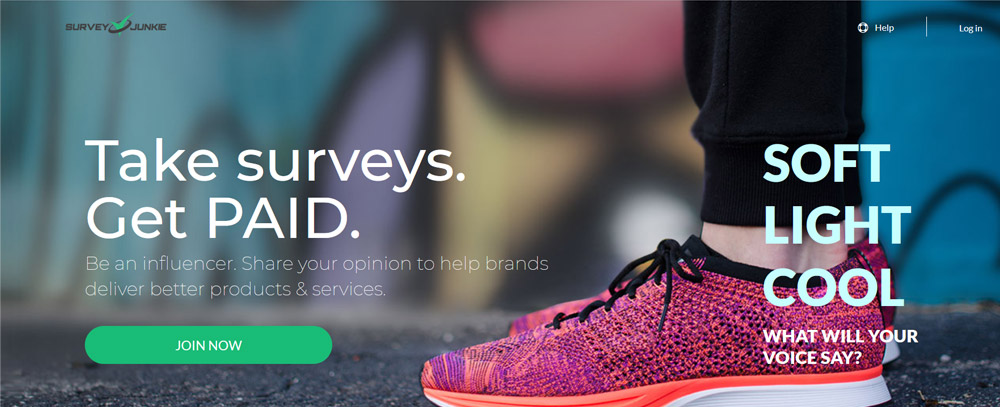 With over 20 million members, Survey Junkie is a top pick among many survey takers in the USA, UK, Canada, and Australia. With a payout threshold of just $5, you can get paid to your PayPal account, or choose an e-gift card from a wide variety of retailers (if you live in the US).
Most surveys take just 15 minutes to complete and points take just 24 hours to approve. You can take surveys on your computer, or download the Survey Junkie app on your mobile phone to take surveys directly from your cell.
Bonus: Survey Junkie also offers opportunities to take part in focus groups.
» Visit the Survey Junkie website to join the community and to get 50 free points.
2. YouGov USA (and Worldwide)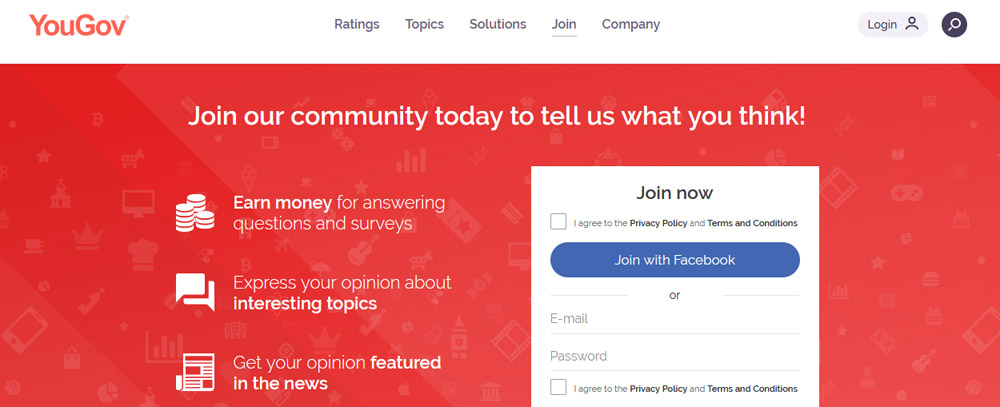 YouGov is a very popular and reputable website that you're probably already quite familiar with. This site comes with specific panels for many different countries, including a US and a UK panel. You can only earn money by taking surveys, but there are usually a range of new surveys to choose from pretty regularly.
The great thing about this particular website is you can see how your information paid off for the company. The YouGov website and newsletter will help you see the results of polls, and which media sites have used your information. There aren't a lot of survey sites that you actually get to see how your opinion makes a difference.
» Visit the YouGov website to earn cash for surveys.
3. Swagbucks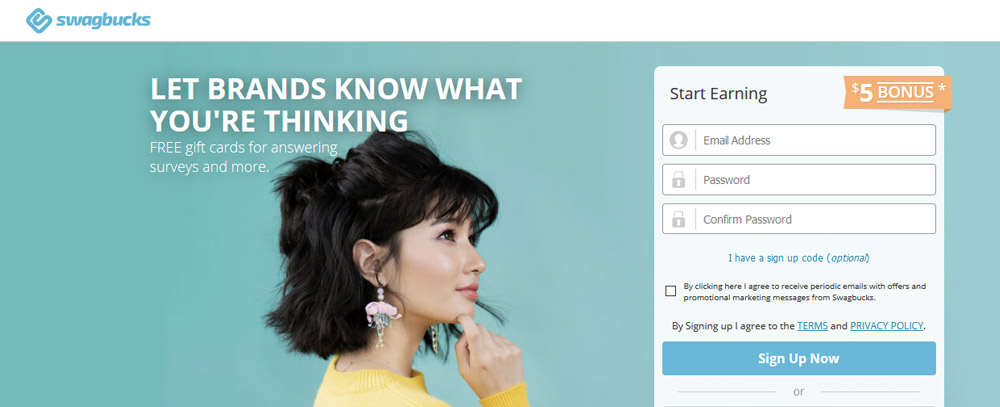 Easily one of the most popular survey sites in existence, Swagbucks has earned a powerful reputation around the world. Every day, you can answer a variety of polls, and earn $1 or $2 for your time. When you make money on Swagbucks, you do it in the form of points. 700 points adds up to a $5 voucher for Amazon, for instance.
You can only cash out money/points once a day, though, which means that you won't be able to ramp up a huge payout on this site. On the plus side, you can start getting money straight away.
» Visit the Swagbucks website and get a $5 account credit for signing up.
4. Branded Surveys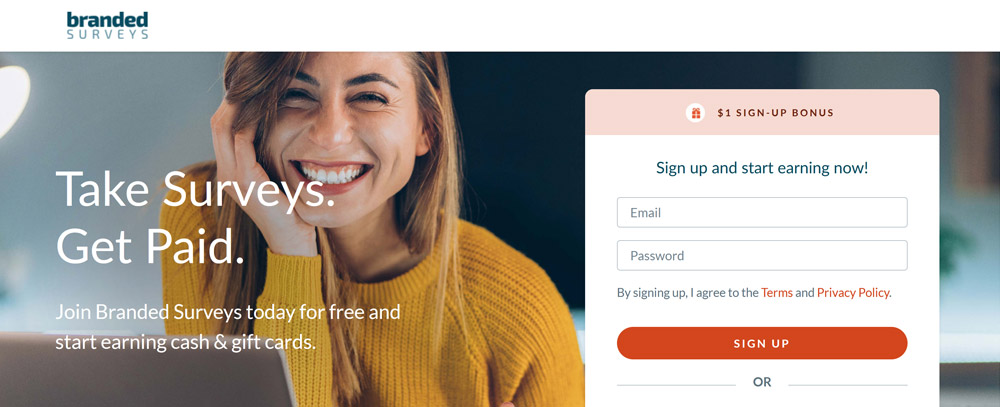 Branded Surveys is a survey website that's only available in a few countries including the USA, Canada, and the UK. This website is very easy to use, and it can pay you some decent cash for your opinions.
You can get your earnings out of your account when you've earned around $10, which is a little less than you have to earn from some other companies. You can also choose whether you prefer to get money through a bank transfer, a PayPal account, or in the form of a gift card to one of your favorite stores. This gives you a lot more freedom to work with.
» Visit the Branded Surveys website to earn rewards for your opinions and to receive a free 100 point ($1.00) joining bonus.
5. Ipsos iSay


Ipsos iSay is a reliable survey site that allows you to rack up plenty of Amazon vouchers, gift cards, and PayPal payments every month. You need to earn at least $5 before you can get a pay-out, but that's usually simple.
The good thing about this website, is that it's very upfront about everything from when you're going to get your payments to how long each survey is going to take. Most surveys will take around fifteen minutes, which isn't bad for the amount you can earn.
» Visit the Ipsos i-Say website to make a difference taking surveys.
6. Toluna Influencers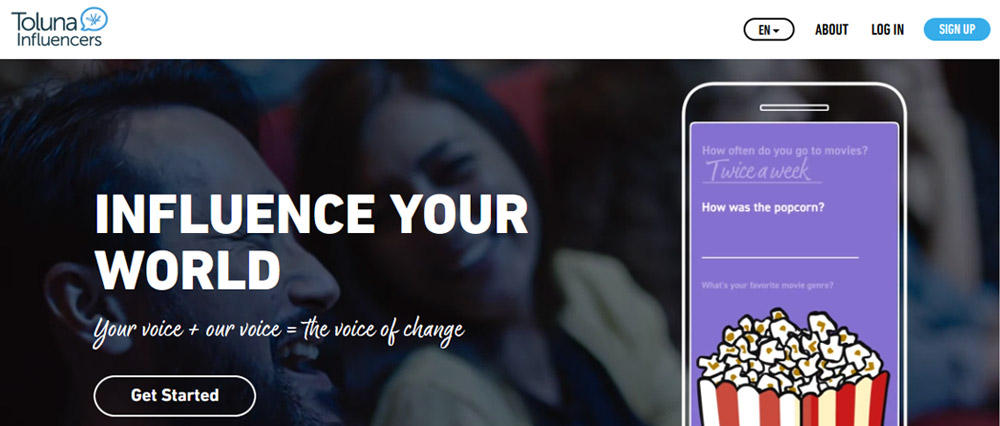 Toluna Influencers is actually an influencer website. However, you can also make some extra cash with surveys and competition too. Taking surveys is a very easy way to make money with this website, and you can also earn points by participating in the community and interacting with other members.
Toluna has a lot of great rewards and a bunch of ways to reap the prizes you collect. You can get paid through PayPal or opt for gift cards. The only downside is that it can be a bit slow to process your money at times.
» Visit the Toluna Infuencers and voice your opinions for rewards.
7. PointClub

PointClub is a very popular survey site in the US. It comes with a payout threshold of $25, which means that you need to spend a little time earning before you get some money. However, there are a decent number of surveys to choose from, and the site is very easy to use.
The surveys that you can take on this site pay pretty well in relation to the amount of time that you spend answering questions. What's more, the more days in a row you spend earning points, the more bonuses you can get. Another good thing about this site is that you're not restricted to vouchers for payouts. You can take your money straight from PayPal.
» Visit the PointClub website and get a $5 account credit for signing up.
Watch Out for Scams


While there are plenty of websites out there that can give you an easy way to earn extra cash online, it's important to be careful. Signing up to a number of websites at once will increase your earning potential, as many sites only allow you to do a few surveys at a time.
However, you should be cautious about which sites you choose. It's often a good idea to set up an alias email for your survey accounts. That way, you can find out which surveys are available on a daily basis without overwhelming your inbox.
Additionally, make sure that you keep an eye out for anything that might indicate a fake site or scam. The fake ones usually sound too good to be true. The chances are that most sites won't be able to afford to pay you thousands or give you a free PlayStation because you answer a few questions.
Another good tip to keep in mind is that you should always cash in when you reach the limit, just in case you ever lose access to the site. Additionally, stay away from any websites that ask you to pay to join. Follow those rules, and you should be able to earn cash through surveys with relative safety.
» View the complete list of Top Rated Survey Sites