Ipsos i-Say Reviews and Features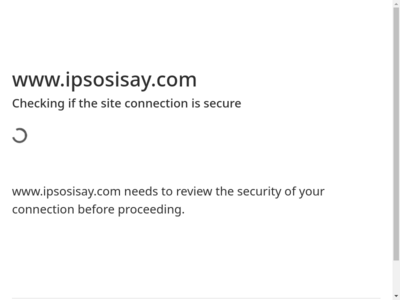 Ipsos i-Say
Global Headquarter Services, 35, rue du Val de Marne Paris, 75013 FR
Tel: +33.1.41.98.90.00 Contact: [email protected]
Operated by: Ipsos

PAYMENTS OFFERED

Cash paid via PayPal

Amazon gift cards

iTunes gift cards

Starbucks gift cards

Target gift cards

Walmart gift cards

Home Depot gift cards

Prepaid debit or credit cards

Movie vouchers

Google Play credits

Restaurant gift cards

Merchandise

Retail e-vouchers

Donations to charity

Sweepstakes entries

HOW TO PARTICIPATE

Online surveys

Online focus groups

Product testing

Mobile surveys

Mobile app

Video surveys

Diary surveys

Refer-a-friend program

REDEEMING REWARDS
Once you have at least 500 i-Say points, you can redeem your points from a wide variety of rewards, including Amazon gift cards, Visa pre-paid cards, and more.

i-Say is an online survey rewards community with over 3 million members dedicated to sharing their opinions and unique viewpoints. Ipsos i-Say is available across dozens of countries and is powered by Ipsos, a leading global market research company. Founded in 1975, Ipsos is owned and managed by research professionals. Ipsos conducts more than 70 million interviews a year and serves more than 5,000 clients in 100+ countries around the world.
Ipsos i-Say is an online survey panel where you can participate in surveys and other types of market research to earn points which you can exchange for cash rewards and gift cards.
The sign-up process is reasonably quick. Click the 'Join Now' button, enter your email address, desired password, gender and date of birth. You'll be asked to confirm your email address and your phone number to complete your registration. Membership is free and available to adults in most large countries.
Voice + Choice + Rewards
With Ipsos i-Say, you can have the power to influence the future of major brands in advertising, entertainment and many other industries. Share your opinions and choose your rewards!
Reward Types and Amounts
Earn i-Say points by completing surveys. The amount of points you will earn varies from survey to survey but is dependent on a number of factors, including survey length. Once you complete a survey, the points will be credited to your account unless the survey instructions say otherwise.
Points conversion: 1 i-Say point = $0.01.
Redeem Your Points
Once you have at least 500 i-Say points (worth $5), you can begin to redeem your rewards! Rewards include:
Paypal payments
Amazon gift certificates
Visa pre-paid cards
Merchandise
Gift cards to dozens of retailers including Walmart, Target, iTunes, Starbucks and more
e-gift cards are delivered instantly to the email address listed on your i-Say account. PayPal funds will be delivered via email within 3-4 weeks of request. For all other rewards, expect delivery to take from 4-8 weeks. All Visa pre-paid cards, for example, are delivered by mail.
Merchandise is also available via a GCodes catalog. Home wares, sports equipment, tools, beauty items and much more are available and amount to hundreds of different items. If you don't have enough i-Say points for an item you want, you can top up your points by covering the missing points value with a PayPal payment.
Your points stay active so long as you are an active participant with i-Say. If you deactivate your account, you will have 45 days to use your points, otherwise they will be forfeited.
Visit Ipsos i-Say's website

›
Take a Variety of Surveys Often
You can expect to receive at least 1 survey a month, or as many as 8, depending on if your profile details match up with the surveys themselves. Take online surveys on a variety of different topics. Typically earn between 10-100 points for each survey you successfully complete. Survey invitations are sent directly to your inbox for ultimate convenience.
Points for Screenouts and More
You will also receive points if you are screened out (5 points for each survey you screen out of), and if you are a regular user of the Ipsos i-Say platform, you also receive loyalty i-Say points. For example, if you respond to 10 surveys, you'll be rewarded 50 i-Say bonus points, or if you respond to 50 surveys, you will receive 200.
Use the App!
Ipsos i-Say offers a mobile app, available on both Android and iOS, so you can complete surveys on the go. Get up-to-date notifications when new surveys are released and customize your alerts so you are in the know wherever you are. You can even redeem prizes on the go!

Visit Ipsos i-Say's website

›
Sweepstakes Opportunities
Members of i-Say will receive entries into various prize draws just for being active members, for taking surveys, etc. Prizes vary but include things like electronics, vacations, and prize packs. All you have to do is complete surveys for your chance to win! Types of draws include:
Click Draws: every 4 months there are 10 panel members chosen to win 5,000 i-Say points each. The more surveys you take the more entries you get!
Poll Predictor: each time you complete a survey, you're invited to play Poll Predictor for the chance to win prizes. I-Say give you a question, you guess the % of respondents who answered "YES" and the closer you get to the answer, the more entries you receive to prize draws that occur every other week.
Lucky Grand Draw: every order placed on the i-Say rewards catalogue is worth 1 entry to win $1,000 cash.
Exchange for Education: fund your educational dreams by exchanging 200 i-Say points for entry into a draw that will choose 3 lucky winners of $5,000
Sizzlin' Summer Sweeps: win one of 4 summer prizes by redeeming 200 i-Say points towards the chance at fun summer prizes.
More season sweepstakes are added often, so be sure to check in on their Contests and Prizes page for the latest opportunities to win.
Refer your Friends!
Ipsos i-Say provides the option to refer your family, friends or anyone who you think would be interested in collecting rewards for filling out surveys! For each individual you successfully refer, you will collect 100 bonus i-Say points. A successful referral is considered when a referred friend or family member signs up and completes their first survey. Periodically there are promotions offering even more points for referring new panel members, so check in often.
Note: The European version of this panel, Ipsos Access Panels, merged with Ipsos i-Say. They are now one.
---
Ipsos i-Say Reviews (486)
1 Star Reviews (231)
47.5
January 17, 2022 by Shana from Canada
This survey site used to be really good with lots of surveys and no issues with qualifying and completing the surveys. Since they implemented their new website, they've gone downhill. The look and feel of the website is terrible, but even worse, most of the surveys you don't qualify for, and if I do qualify, I do most of the survey (10, 15 minutes) and then I get a message that I don't qualify. I don't know what they've done to their website, but it really sucks. I won't waste my time anymore with them. I'm cashing out and using my time on better survey sites.

Just responding to a few comments already posted about the Bank of Canada survey. It took them over a month, but I finally received an email with a gift card for the BOC survey. It eventually pays out...but takes forever.
January 16, 2022 by Tre from United States
I used to enjoy these surveys until they moved to another site. Now I have to login in several times in between surveys and often is disqualified. The polls and games are no longer offered as well.
January 12, 2022 by Kenneth from Canada
The panel gets continually worse. Lately, I did a survey for the Bank of Canada, conducted by Ipsos. It involved a pre-survey, 3 day tracking survey, and a post survey.

There was supposed to be a payment of $20.00 Cdn. for completion. The survey was done in early November, and I have not yet received payment.

I have sent 6 e-mails, and got 2 responses.

The first said they were so busy that they would respond later.

The second response, came about 3 weeks later, and they said that they have sent a $20.00 prepaid VISA on 9/12.

Problem is, I haven't received it, and this reply has a number of issues attached to it.

1. Who did they send it to?
2. Where did they send it?
3. How did they send it? (mail, or e-mail)
4. Was it sent on Dec 9, or Sept 12? (I know they meant Dec. 9, but they should have said that specifically, instead of 9/12.)

Anyway, I have e-mailed them (again) stating the above, and have not received a response....now 2 weeks.

I have actually spoken to the Bank of Canada, and they are not pleased that this has happened, but they are powerless to help. They said, however, that they would try to find out for me, and that, at the very least, pass on the information to their research department. (They are in charge of selection of surveyors.

Ipsos I-Say, is a very large, and very SHODDY, survey company, with poor customer service.

NB. I don't know how they could have mailed the VISA payment, as there is nowhere on the site profile, that shows an address, nor a place to enter it.

I will never do another Ipsos survey again.
January 1, 2022 by Roberta from United States
The site has improved a little bit. It has revamped the home page which I do not like. No poll plays at the end. It seems easier and quicker to cash out your five dollars.
December 27, 2021 by Roxanne from United States
I average 25.00 per month on this site and I take it in walmart gift cards and use for groceries
» Return to: TOP RATED SURVEY SITES
---
Popular Topics
Top Survey Sites of 2022
---
Highest User Rated Survey Sites
---
Survey Sites That Pay Instantly
---
Survey Sites with Low Cash Outs
---
9 Product Testing Job Websites
---
12 Online Surveys That Pay Cash
---
How to Earn Free Uber Gift Cards
---
14 Ways to Get Free Amazon Gift Cards
---
Best Paid Focus Groups
---
How to Get a Free Visa Gift Card
---
Ways to Get Free Xbox Gift Cards
---
Featured Advertisers: