If you're using paid survey websites to earn a side-income, you might consider being paid in GCodes virtual gift codes instead of cash. If you choose to be paid this way, you may be able to earn more money per survey completion.
What's more, many of the downsides associated with gift card payments do not exist with GCodes, as it is arguably one of the most effective ways to be paid for your work when answering surveys.
Below, we explore how GCodes works, how to earn virtual gift codes, how to spend them and why you might want to choose them ahead of cash.
» Skip ahead to find out which survey sites offer GCodes
What is GCodes?
GCodes is a rewards code service, which allows you to claim gift cards, travel vouchers and merchandise in one central spot with dozens of different merchants, and is very similar to Reward Links.
The service is incredibly simple to use.
First, you'll have to choose to cash out your earnings as a GCodes virtual gift code. The process for doing this will differ depending on which paid survey websites you are using.
After you cash out, you'll be sent an email with your unique gift code number.


From there, login to the GCodes online store and use the code number to top up your balance of GCodes points. These can be used to purchase thousands of goods or services from the GCodes online store.
With Ipsos iSay for instance, you will use the i-Say Market to choose from a massive rewards catalog, which utilizes GCodes.

The key advantage that GCodes holds over other rewards programs is its vast range of partners. You can use GCodes virtual gift codes to purchase thousands of products or services, ranging from digital magazines and books to mobile top-ups, travel bonuses and event tickets. There are retailers partnered with GCodes in 85 countries. As such, it's unlikely you'll be lost for what to spend your points on.
Why choose to be paid in GCodes rewards points instead of cash?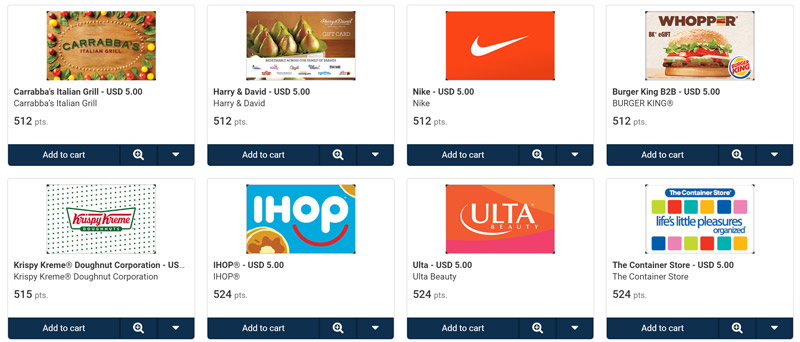 Many of the most popular paid survey websites will give you a choice of payment options.
In almost all cases, one of these choices will be to be paid in cash, transferred either directly to your bank account or via an online payment service such as PayPal.
So, why would you choose to earn GCodes virtual gift codes instead of selecting this option?
The simple answer is: the cash reward offered is usually greater. For the amount of work it takes to earn $10 transferred to your PayPal, you could maybe earn $12 or more worth of GCodes Rewards points. What's more, there are usually no withdrawal fees attached when you cash out your earnings via GCodes.
Potential lower thresholds
Many survey websites may also lower the threshold for withdrawing your earnings if you choose to do so via GCodes. Perhaps there is a minimum withdrawal amount of $10 for cash payments, but only $5 for GCodes gift codes.
The payment rates, withdrawal thresholds and fees will differ depending on the survey website you are using, but there is almost always some sort of added value on offer when you choose GCodes over cash payments.
Say goodbye to currency headaches
You're also less likely to have to deal with currency conversion fees. GCodes virtual gift vouchers are available in USD, CAD, GBP and EU. What's more, they will instantly convert from one currency to another based on your location.
If your online survey website only offers cash payments in a currency other than your own, you'll have to pay a fee. This means the real value of the cash payment will be lower than advertised.
Why choose GCodes Rewards Points instead of other gift cards or vouchers?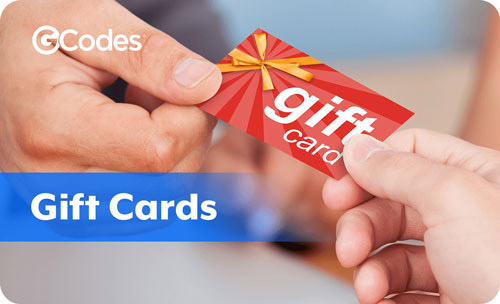 It may not always be your best choice to choose GCodes over other gift voucher programs. When deciding the best way to be paid by online survey companies, which offers the most value for purchases that you would have made anyway is a good strategy to employ.
Advantages
However, the key advantage that GCodes has over other gift vouchers is the bigger range of retailers which accept it as payment. Whereas most gift vouchers can only be spent with one retailer or a specific chain of retailers, The GCodes online store has items available from thousands of retailers. As such, there is a bigger probability of being able to use these vouchers on a purchase you would have made anyway.
Here is an example to illustrate the point…
Let's say your online survey website gives you the following choices to cash out your earnings:
$10 PayPal payment;
$12 Gcodes virtual gift code;
or a $12 Starbucks gift card.
If you're a regular Starbucks customer, it would make sense to purchase the gift card. If you don't have a passion for fancy hot drinks and desserts or you're perfectly happy brewing your coffee at home, there is no real added value in buying a Starbucks gift card.
In this case, the intelligent purchase is the Gcodes virtual gift code (assuming there is something you want to buy available from its thousands of partners).
An added bonus is that GCodes virtual gift code vouchers will only expire a full 365 days after they have been activated. Your virtual gift code must be activated within 90 days of it being generated.
Survey sites who offer GCodes
The following online survey panels offer GCodes as a rewards option to their members. Bear in mind that GCodes options for some panels may only be available to users located in certain countries.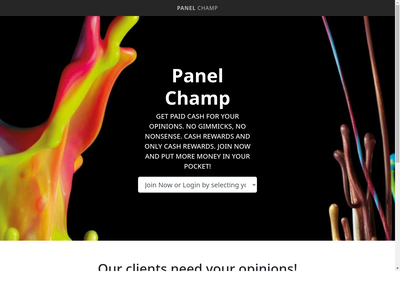 Panel Champ offers various reward options available through their rewards catalog which is available through GCodes. Panel Champ is available in multiple countries worldwide.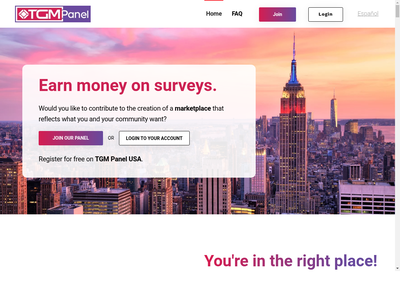 TGM Panel is an international survey panel that offers GCodes in certain countries. Participate in online surveys, product testing, mobile app testing and more in order to earn points redeemable for cash and GCodes.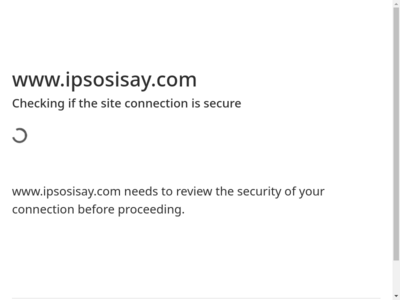 Ipsos iSay offers a massive variety of rewards through the GCodes catalog (along with PayPal cash, Amazon gift cards, etc.). Merchandise options, gift cards, travel vouchers and more can all be redeemed through the Ipsos iSay Market which utilizes GCodes.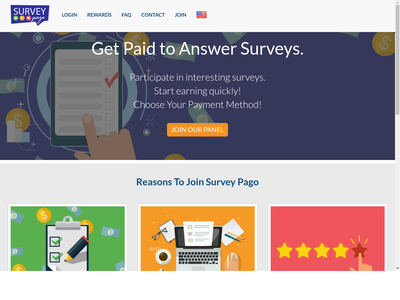 SurveyPago offers GCodes as a rewards option (in addition to PayPal and Amazon gift cards) to members who complete online surveys using via their surveys platform.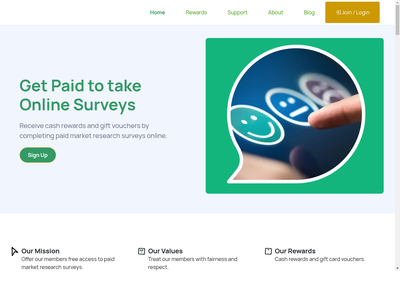 Opini Surveys conducts online surveys, focus groups, video surveys and more in exchange for PayPal cash, Amazon gift cards and GCodes. Earn up to $5 per survey completion.
To sum it up
It nearly always makes sense to be paid in discount codes or gift vouchers if an online survey website offers this, provided it can be used with a retailer you frequently shop with. With GCodes, the chances of this being the case is higher than ever.

Learn more survey taking tips! The SurveyPolice newsletter is packed with more tips for maximizing your online survey earnings.