If you've been taking online surveys for a while, no doubt you've noticed that some online survey panels are better than others. Some offer consistent surveys, interesting studies, and pay without issue. Others are not nearly as reliable. Why is this case, and what can you do about it?
Online survey panels are run by market research companies. Like any business, some companies are run better than others, some are bigger than others, and some care more about their customers than others. If you're wondering what you can expect with any given survey panel, read on to find out what to look for.
Size Matters
Small survey sites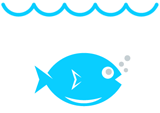 Survey panels run by small companies might not offer as many survey opportunities as bigger panels, as they have fewer clients hiring them to conduct studies. They may also take longer to send out rewards, as they might have only one person who handles rewards processing, which may be done in a big batch only once weekly, monthly, or even quarterly.
That said, there is some upside to taking surveys with small sites; rewards are often better, as there are fewer survey takers. As well, studies may be of higher quality, feature fewer disqualifications, and can be more interesting than what you'd find with the big players. Finally, customer service is usually top notch. Small panels generally don't outsource their customer service to third parties – they typically simply handle inquiries themselves.
Some survey panels that are on the small side include:
USA – MySoapbox and Surveyeah
UK – GooPoll, Myiyo, panelbase.net
Canada – Canview Connect, LEO, SurveyLion
Australia – Surveyeah
International – TGM Panel, Myiyo
Big survey sites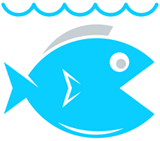 Large survey panels often have millions of members worldwide and are managed by market research companies who have multiple offices. They typically have multiple surveys opportunities available daily for their members to take, and can feature fancy account dashboards for their members to log into to check their balances and claim their rewards.
Big panels also tend to partner with organizations like Cint, and will feature their surveys on their platform. Although this means you can potentially take more surveys, if you're a member of a few large survey sites, you'll see some overlap in some of the online surveys that are available.
Big survey sites tend to process rewards fast. Some will even issue payments or gift cards within 24 hours of request. They also usually have a wide array of rewards available for redemption – typically popular options such as PayPal payments, Amazon gift cards, and Tango cards.
Customer service can be an issue. Receiving a reply that uses a standard template replies is common. If a phone number is available, expect your call to be handled by someone living halfway across the world. The good news is that if you experience trouble with a survey, you'll most likely receive your points if you complain. Sometimes you'll even receive bonus points for your troubles – just don't expect the process to be seamless and sometimes, not even easy.
Established survey panels include:
USA – Opinion Outpost, YouGov
Canada – Opinion Outpost, Ipsos i-Say
UK – Opinion Outpost, Ipsos i-Say
Australia – MyOpinions
International: The Panel Station
With age comes…a mixed bag!
New survey sites

New survey panels typically have a strong presence on social media, their web interfaces are intuitive and the surveys they offer are generally attractive. By default, surveys are also typically mobile friendly. Customer service is usually very good, as every member is valued more in a new community than in an established one.
The downside is that they may have a limited selection of rewards, and survey availability may be limited. "Kinks" such as technical issues can be more prevalent, as unfamiliarity with software can create temporary issues.
New panels include: TGM Panel, PointClub and Branded Surveys
Old survey panels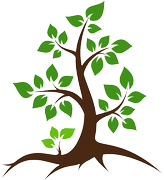 Believe it or not, some survey panels are a decade old! Even though back in the early 2000's, the internet was certainly not what it is now, some market research companies had the foresight to innovate and start their own online survey communities.
Survey panels this old have worked out the kinks. They know the drill and they know what survey takers expect of them. They tend to be reliable and offer surveys the same standard way, with few surprises. Whether their overall reputation is good or bad among survey takers, they're comfortable with where they're at.
On the downside, established survey sites can often be complacent and not very good at addressing customer service inquiries. Sometimes their website interfaces are dated and all their surveys can look the same. Innovation is slow, as big, complex machines are harder to upgrade than small ones.
Established survey panels include: Opinion Outpost, Ipsos i-Say
Conclusion
As an online survey taker, it's smart to join online survey panels who have an established reputation. Having a core group of survey sites that are reputable (regardless of how old or big they are) is important if you're looking to experience as little headache as possible.
Experiment joining fringe survey panels once you know what to expect taking surveys and are able to spot good panels from bad using your experience. Balancing these will help you make the most out voicing your opinions online.